Attracted by the language, culture and the opportunity to gain some international experience, Manu Hernández, who studied on CEU-UCH's Elche campus, has been working as a physiotherapist in France for two years.
He sees the comprehensive training in dealing with patients that he received at CEU as the difference, "and the determination to find out what is really causing the problem for each patient"
Manuel Hernandez Chica graduated in Physiotherapy at the CEU Cardenal Herrera University's Elche campus in 2018 and he moved to France to work as a physiotherapist that same year. Since then, this Alicante native has worked in a range of hospitals and private clinics. It's not new to him either, as he undertook a variety of placements at healthcare institutions in French cities while studying for his degree. He currently works at CRF de Montrodat, in Millau, "surrounded by mountains and sheep, close to where they make Roquefort". And he's a member of a multidisciplinary team made up of doctors, physiotherapists, occupational therapists, adapted physical activity experts and speech therapists.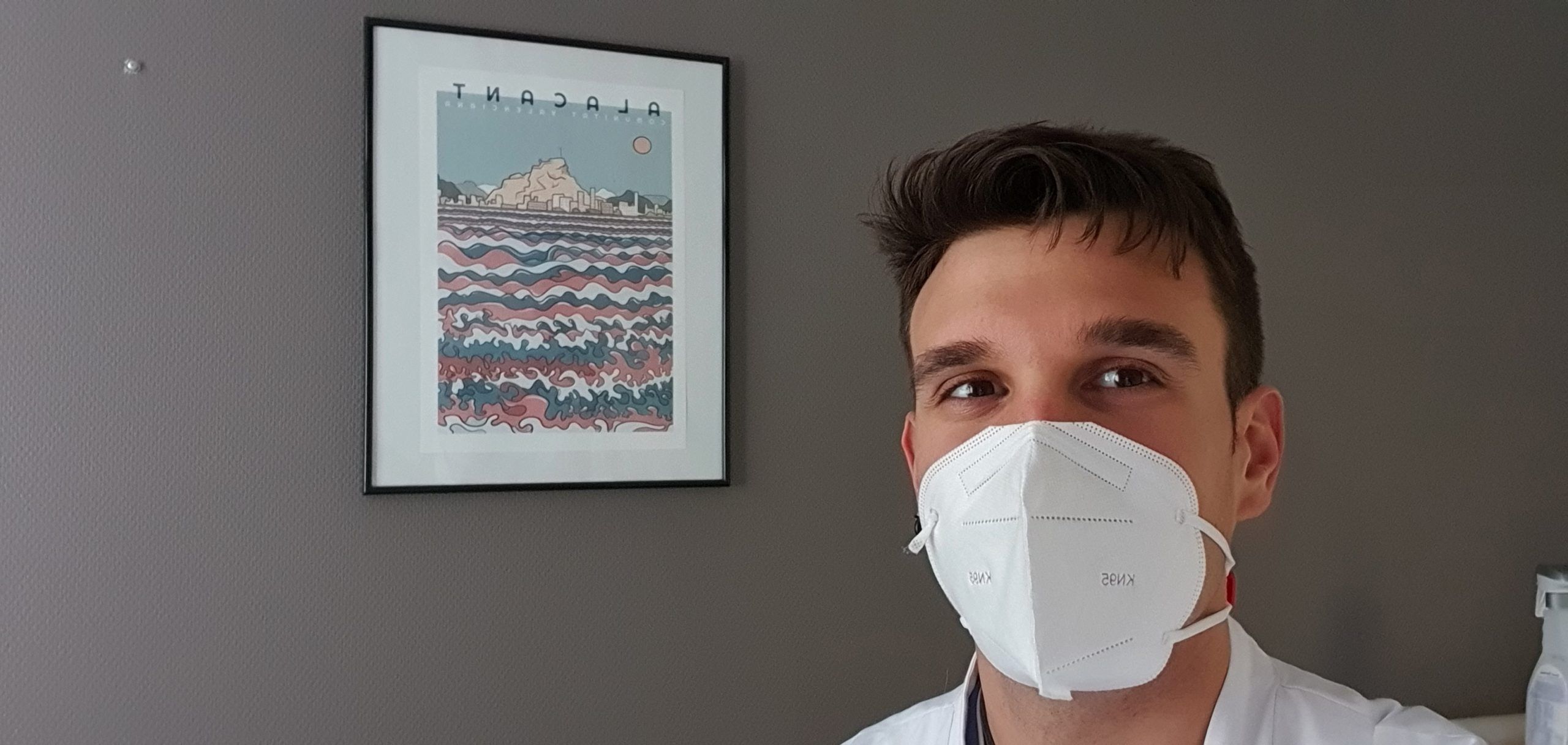 Did you always want to be a physiotherapist or did you choose the degree for other reasons?
It was a spur-of-the-moment decision. I was interested in the profession, but it wasn't something I was passionate about. I started out on the Dual Degree in Nursing and Physiotherapy, but I ended up concentrating on physiotherapy because it seemed to fit in better with how I saw my relationship with patients and also because the different paths the degree takes you down.
Why did you choose to study Physiotherapy at CEU's campus in Elche?
Because it was the only university which offered the dual degree combination and I'd because I'd heard great things about it.
What were your four years at the University in Elche like?
It was a great experience because the four years just flew by. I felt really at home at the University from the very beginning – the help I got from the lecturers and the other students was a huge part of that.
What was the best thing for you about studying at the University?
What I learnt, most definitely. After graduating and seeing what other people with the same qualification had learnt, I realized that the education I received at the CEU was really comprehensive. The main reason for that was the holistic vision of the patient that was instilled in us, and the determination to find out what is really causing the problem for the patient.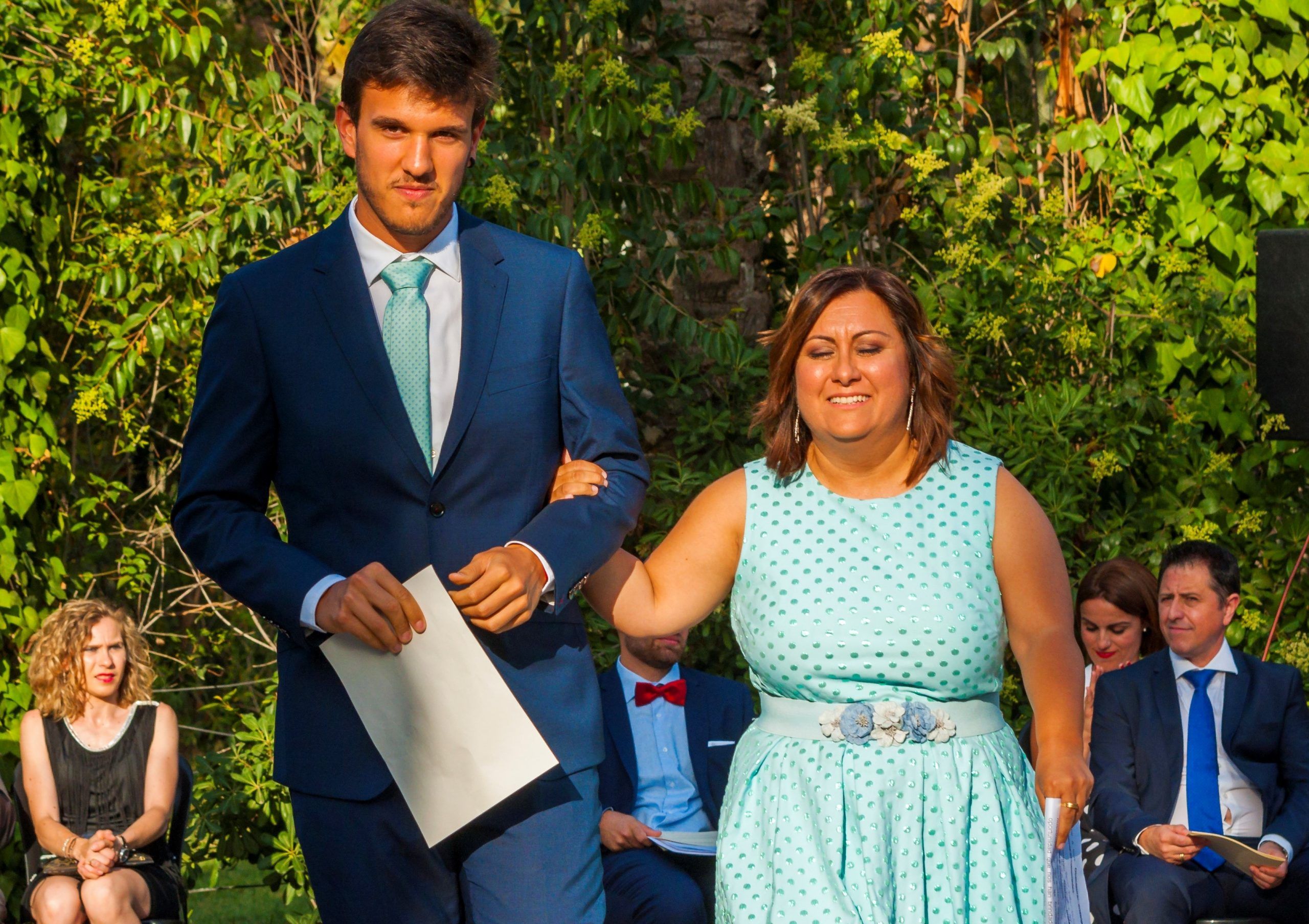 Working as physiotherapist in France
Where did you do placements during your degree?
In the early years, I did voluntary placements at two clinics in Alicante. I spent some time at Silvia Martínez's clinic in Elche, and then also at the GRAU clinic in Alicante. The following year, before I graduated, I decided to try out working as a physiotherapist in France. I spent several weeks doing different rotations across different services. I was in paediatrics at the Hospital Lenval in Nice, musculoskeletal physiotherapy at the CFR de Montrodat and the private Coudert-Ribes clinic in Mende, the cardio-respiratory department at the SSR in Antrenas, neurology at the rehabilitation centre in Vallauris, and geriatrics in the La Pageraie clinic in Marseilles.
Why do you think that what you were taught at CEU is so valuable for your career as a physiotherapist now in France?
Because, in addition to what you learn in lectures about physiotherapy, we were also taught about the values we need in order to be able to treat people in the more personal sense.
What career plans do you have?
To get back to Spain as soon as possible. Despite the fact that it's easier to build a stable career here, I really miss home, the weather, but especially my family and friends.