The students of Law and Political Science Mercedes Gual, Ruth Pérez and Salvador Cruz will enjoy a three-month stay at the Spanish Consulates of these three American capitals
Thanks to the partnership between University CEU Cardenal Herrera and the Spanish Ministry of Foreign Affairs and Cooperation, three students of our university will spend three months this summer in different Spanish diplomatic offices in foreign countries. The Spanish Consulates in Washington, Santiago de Chile and Sao Paolo will be their destinations.
Mercedes Gual Ríos, second-year student of the double degree in Law and Business Management, will start in July her stay in the General Spanish Consulate of Washington. It was, together with New York and Toronto, one of the three destinations she wished to go to do her international internship. She knew it thanks to her mates who already went there last year and who explained their experience in class with great enthusiasm. This is as well the diplomatic life and the working atmosphere in European Institutions that Mercedes Gual values as good professional opportunities for the future.
Ruth Pérez Sanchis, fifth-year student of the double degree in Law and Political Science, focused on the Latin American area. Buenos Aires, Asunción and Santiago de Chile were her first choices. After the selection interview she did in the Ministry's Headquarters in Madrid, Ruth will spend a three-month internship at the Spanish General Consulate of Santiago de Chile. A period that will allow her to know whether the diplomatic area meets her future professional expectations.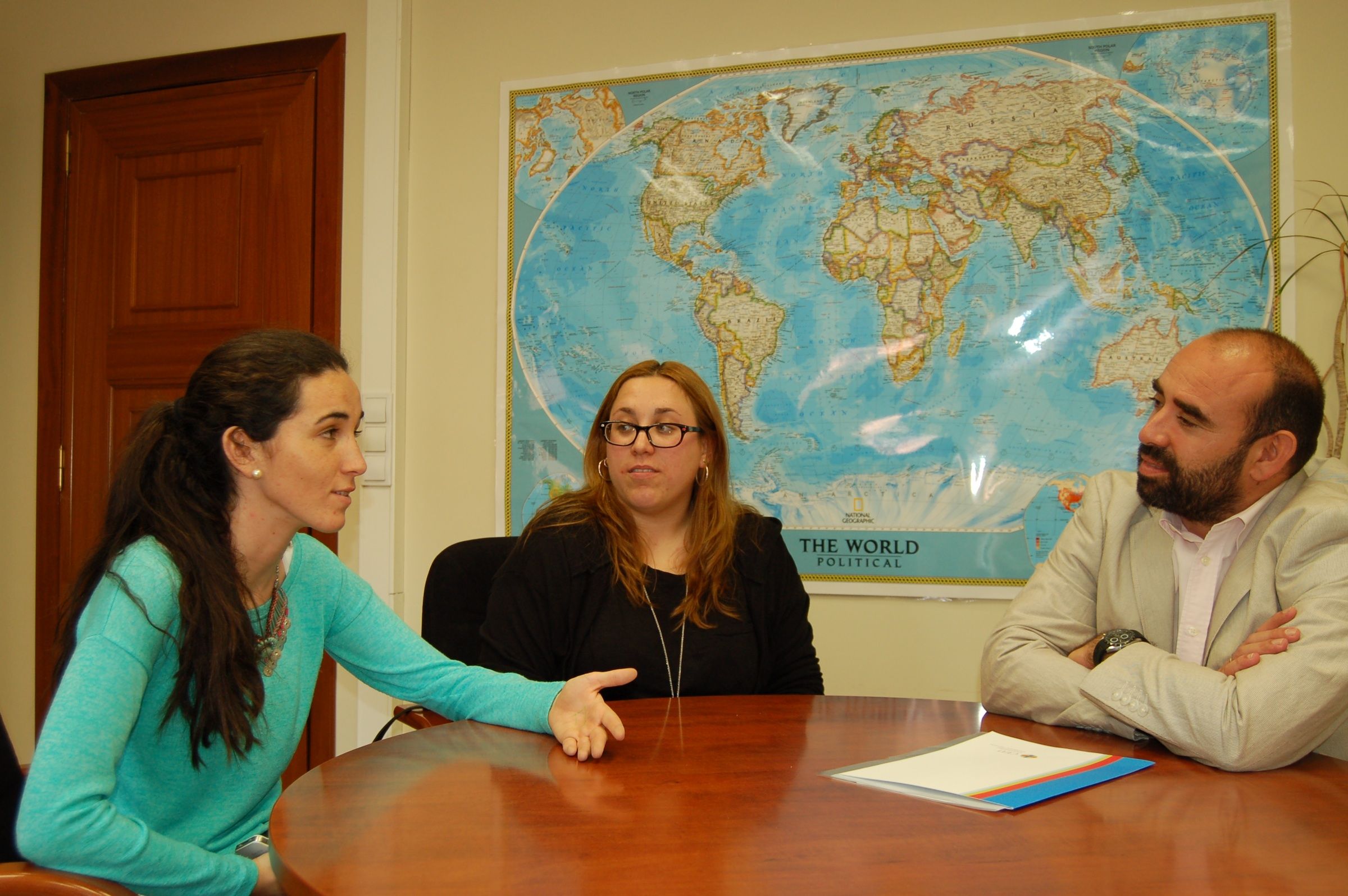 Both agree to say that the selection process has not been so difficult for them in Madrid, despite the large number of applicants from many Spanish universities who chose these international destinations; a selection process in which their education and language skills were assessed. Both also think that working in Consulates may be more intense and interesting than in Embassies, so hey expect to learn lot from this international experience.
Also in Sao Paulo and New York
In this 2014 call, other students of our university have been selected by the Ministry for two other international destinations. Salvador Cruz Seguí, last-year student of Political Science, will do his internship in the Spanish Consulate in Sao Paulo. On the other hand, Zitan Peng Hao, first-year student of Law Degree at CEU Cardenal Herrera University, has been one of the eight Spanish University students selected to go to the Spanish Permanent Mission in the UN's Headquarters in New York. Simultaneously Zitan is studying a Certificate of Specialist in International and European Law.
These grants given by the Ministry of Foreign Affairs and Cooperation are part of a Program for Internships in Embassies and Consulates, with which University CEU Cardenal Herrera signed a collaboration agreement. Since 2012 students of Law, Political Sciences, Journalism, Advertising and Public Relations have been selected to do these internships in Spanish Diplomatic Institutions in cities such as Washington, Chicago, Seoul, London, Paris, Dusseldorf, Buenos Aires, Santiago de Chile and Santo Domingo.
You will find more information regarding these internships and other training possibilities at our university's International Relations Service.