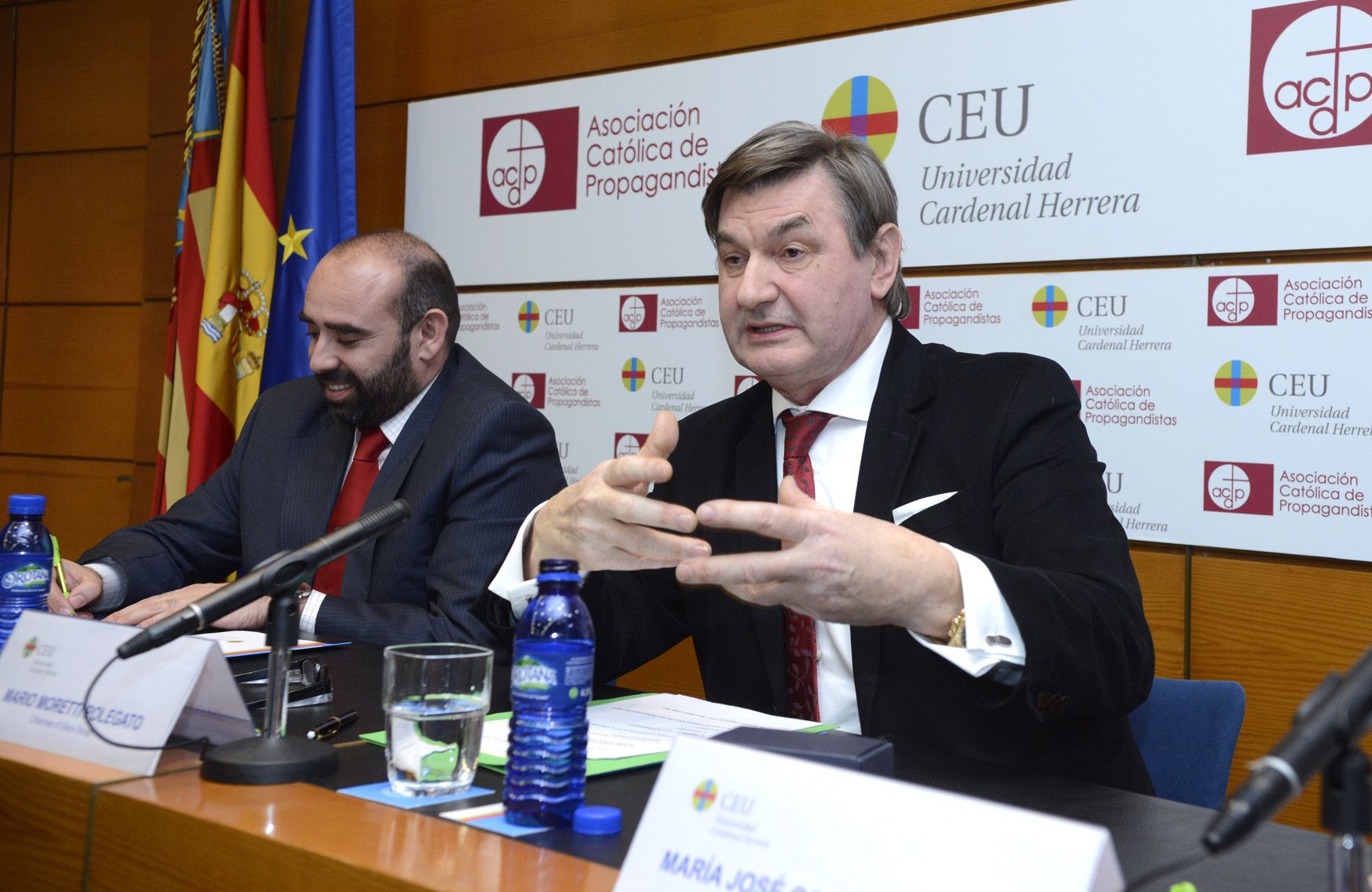 Last Thursday Mario Moretti Polegato, the founder of Geox gave a speech to our Business and Design students at CEU Valencia, during which he shared his own story and some inspirational ideas with the audience.
Mario Moretti Polegato started the speech explaining his story from the very beginning. He was walking through the dessert in Nevada when he decided to make a few holes in his shoes in order to reduce the heat of his feet. Once he came back to Italy, he designed shoes with a breathable and waterproof sole and established Geox, being a first person in the world creating shoes that breathe. Today, Geox is an internationally recognized company known for its innovative technology and comfortable and stylish shoes.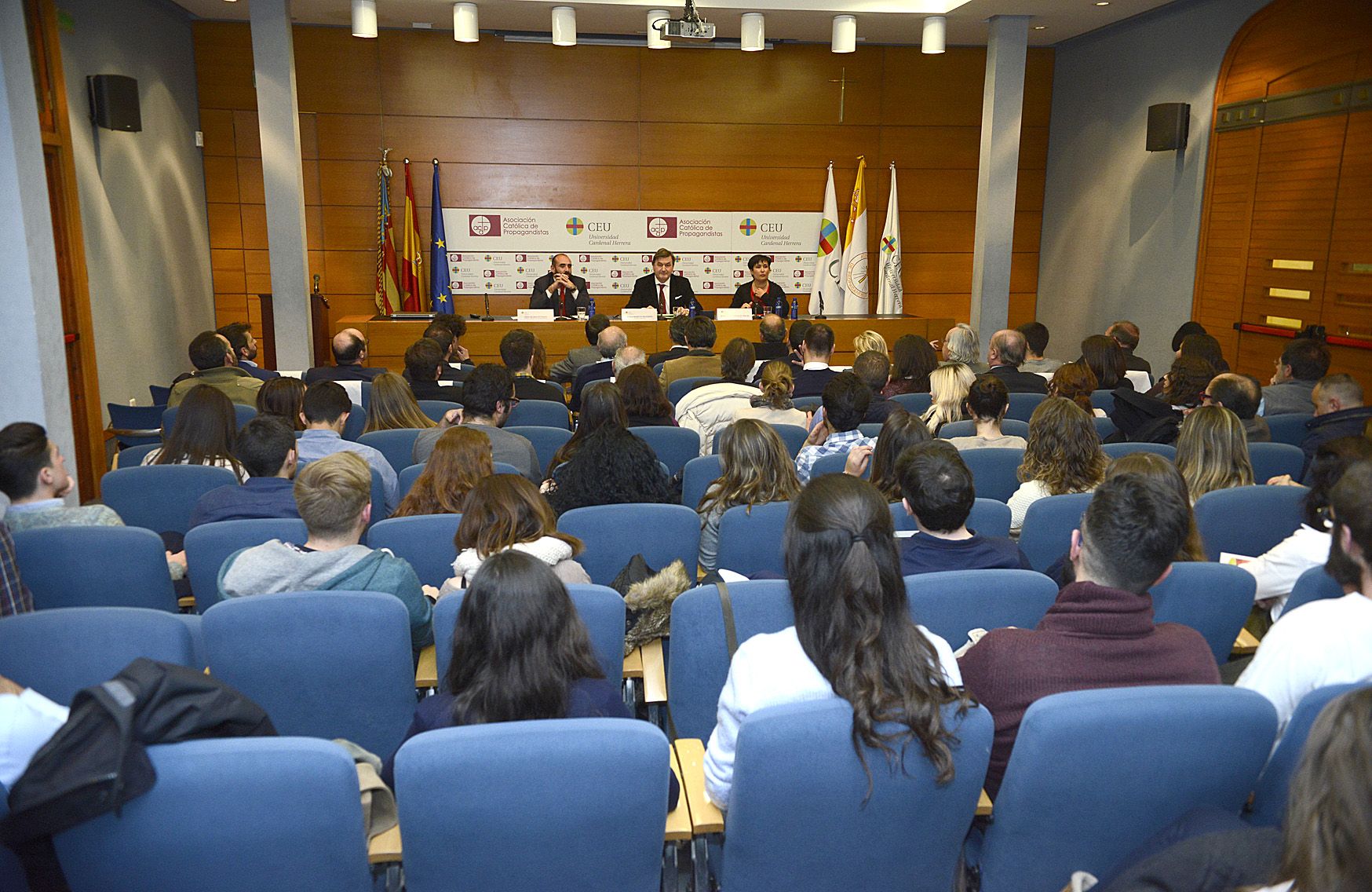 "An idea is worth more than a factory", underlined the President of the Geox Group, encouraging all the students to be creative, believe in what they are doing and don't give up on their own ideas. He is sure that by doing this and by following these steps people are able to create something truly significant and meaningful.
Mario Moretti Polegato, whose company has about 30,000 direct and indirect employees believes that people and their ideas will never be changed by the new technologies. "Humans are irreplaceable", he explained.
Our students enjoyed the speech a lot and found it very inspirational. It is truly an exceptional opportunity to be able to meet a person who has turned his idea into reality and has created a successful brand that is known in all over the world.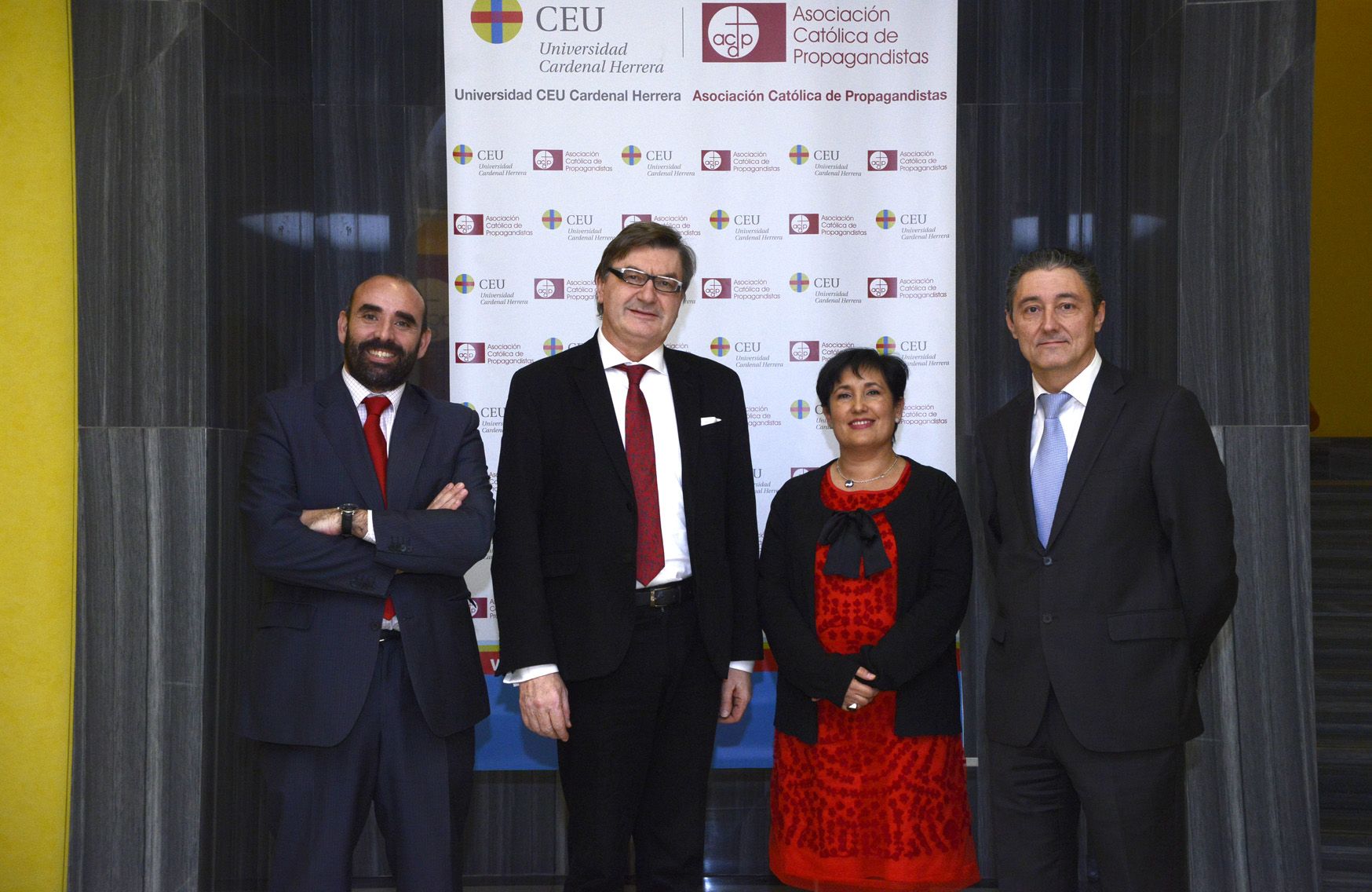 A Business student from Chile was impressed by the courage and determination of Mario Moretti Polegato. "It is so interesting to see how everything begins accidentally with a common situation and develops into such a successful business", he said.
The event finished with some questions to Mario Moretti Polegato. Moreover, the students got invited to the factory of Geox to see what the process of making shoes is because as the founder of Geox says, "There is no better experience than seeing everything with your own eyes".