The academic year 2018/19 at CEU Valencia starts by receiving more than 600 students from all over the world.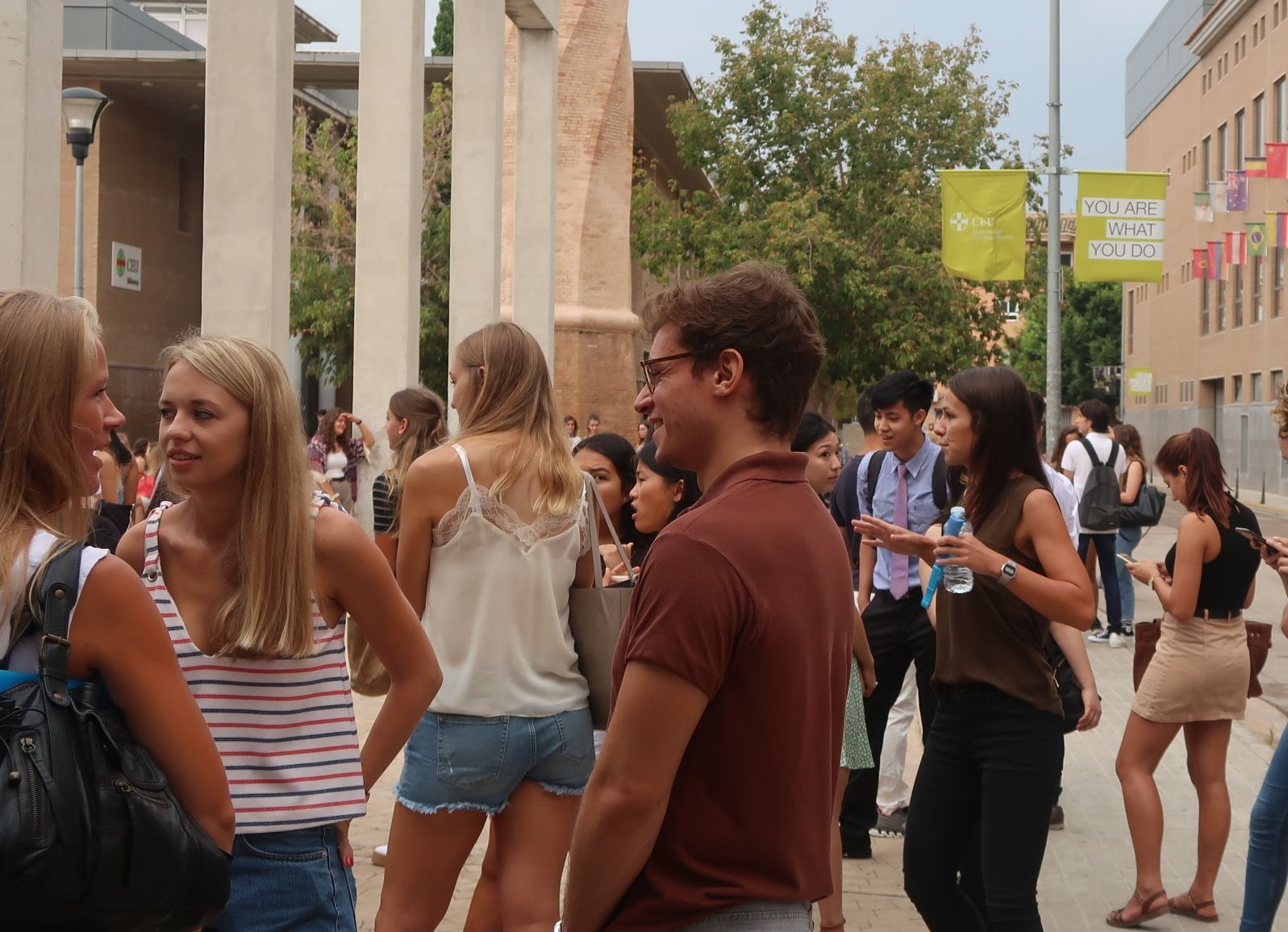 Wednesday, 5th of September. It is a cloudy day here in Valencia but the weather does not seem to be ruining the mood of the new 630 international students. Everybody is gathering at the Plaza del Ágora where the welcome speech and greetings will be given by the Rector Rosa Visiedo, Vice-Rector for Student Affairs María José González, Vice-Rector for Internationalization Iñaki Bilbao and Chaplain Jesús Girón. It is truly a special day not only for the new members of the University, but also for the old ones because more than 70 different nationalities are joining our diverse community which means that each of us has a unique opportunity to learn about other cultures and broaden one's horizons.
This year we have noticed an increased number of students from the United States. Also, there are many people coming from Peru, Germany, Norway, Sweden and Taiwan. We are pleasantly surprised with the fact that the students choose different study programmes invading all the campus. For instance, Health Sciences, Communication, Business & Marketing, Engineering & Architecture and others. However, they are all united by the same University which will definitely be one of the best experiences of their lives. We make sure to capture this unforgettable moment so that the new students would always remember their first day at the University.
Later on, everybody is heading to the workshop where the registration, useful information and NIE proceedings are explained. Although the first week of the academic year is extremely busy, the International Student Services are always ready to answer all the questions and make the first day as enjoyable as possible.
The Welcome Day continues with a guided tour showing around the campus and all the facilities that students might need during their study process. Only this time, they are divided into small groups that correspond their subject and are led by international coordinators to their faculties. This is the moment when the students get to know each other and share their experiences. Moreover, they meet people who are interested in the same subject which makes the conversation even more exciting.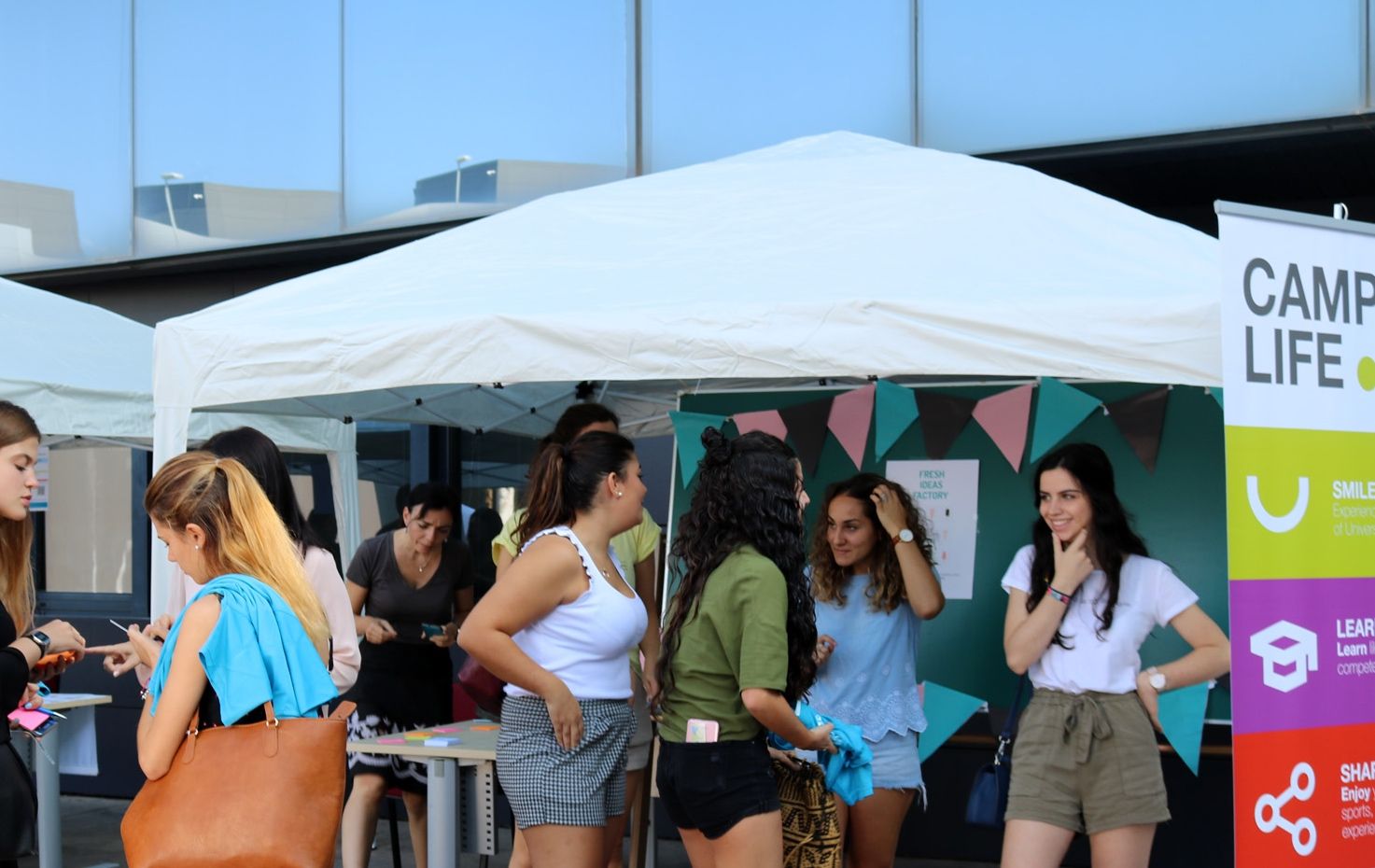 Around lunch time the sun finally shows up and everybody is enjoying the traditional Spanish cuisine outside with a view to a beautiful park. There is nothing better than paella valenciana after a long and tiring day.
The Welcome Day is officially finished but there are numerous activities and events held during this whole week so that the students could find out everything about the Campus Life.