Not long ago, she was juggling her role as a mother with her job as an architect. But something wasn't right. When you feel a calling towards a particular line of work, it's something that never goes away – in her case, she realized she wanted to be a primary school teacher. And so she decided to chase her dream at CEU.
She finished her degree in Primary Education and is now working in one of the best schools in Castellón. She's happy. Meet María Amparo Serra.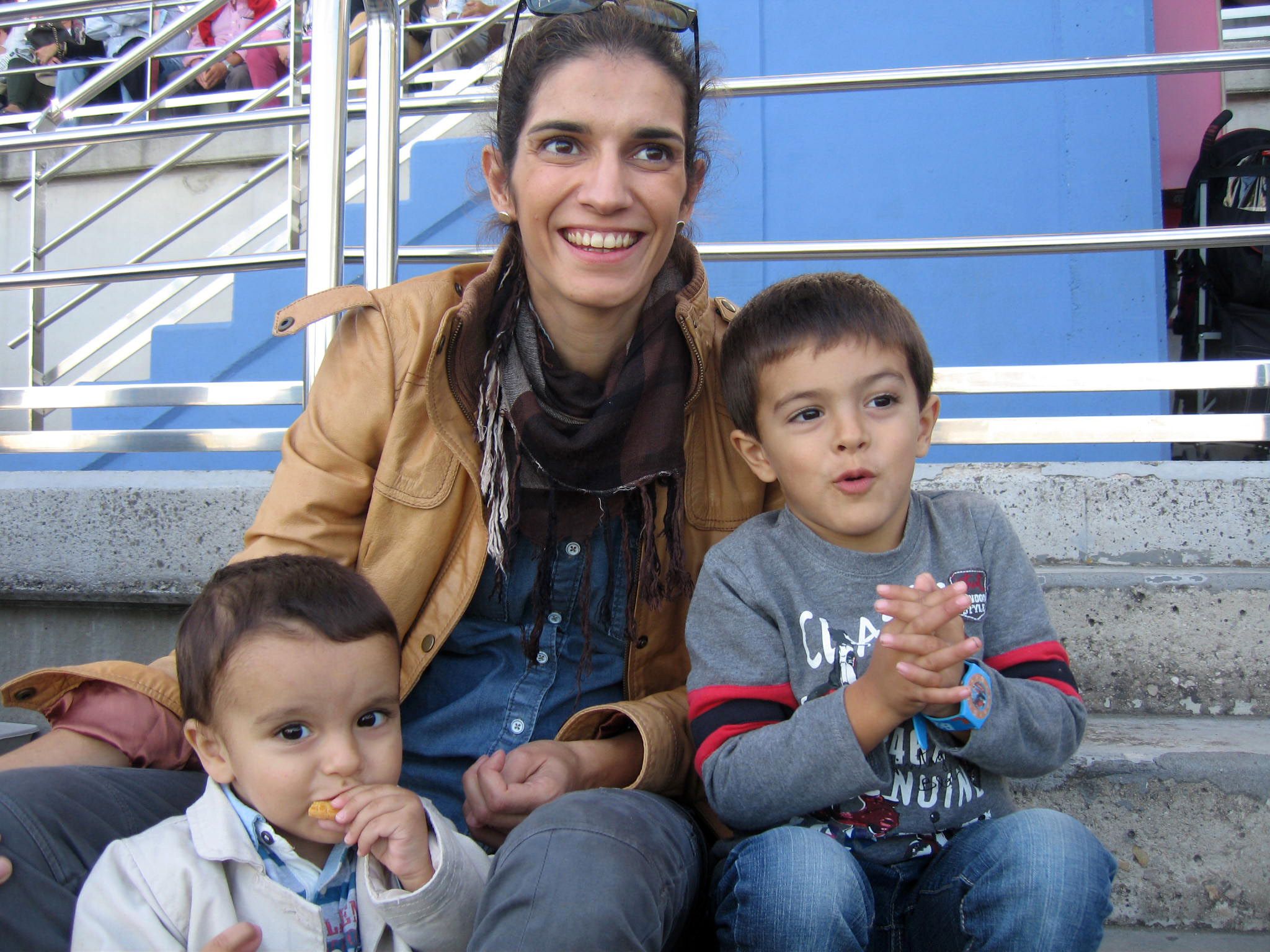 From architect to primary school teacher. Why the big change? 
The fact is I always wanted to study Primary Education [known as Magisterio in Spain]. When I finished secondary school, almost 20 years ago, I was on the point of enrolling on the degree, but then the grade I got in my university entrance exam opened up a wide range of options.
And so you went for architecture!
Yes, I've always loved maths, physics and knowing why things are the way they are. I like creative work and design too, so in the end I went for a technical degree that could offer all that and didn't go for my first choice.
Architecture was what ended up choosing and so I enrolled at Valencia's Universitat Politècnica. I learnt a lot of wonderful things during those years and when I finished I was lucky enough to find a job at a studio in Castellón. While I was working, I enrolled on a postgraduate course in structural calculations. I worked at that studio for several years and then I joined my family's company, an engineering and architecture firm.
'I FEEL LIKE THE LUCKIEST TEACHER IN THE WORLD. i'M AS HAPPY AS IF i'D WON THE LOTTERY. i HAVE A WONDERFUL FAMILY AND I WORK IN SOMETHING I'M PASSIONATE ABOUT.'
So strong was the vocation you felt to be a teacher that you left a great career behind and started again from scratch?
I have been, and I am, very happy in every area of my life, but it is true that I thought something was missing in my career. I reached the conclusion that, if I really wanted to feel fulfilment, I had to change something. I like architecture, it is something I enjoy thinking about, but teaching is something I feel passionate about, so I took the decision and with my family's support, I went for it.
'LIFE IS ALL ABOUT HARD WORK, DEDICATION AND ENTHUSIASM. NOBODY IS GOING TO GIVE YOU ANYTHING FOR FREE, SO IF YOU'VE GOT AN AMBITION, YOU HAVE TO WORK HARD AND FIGHT FOR IT. THAT'S HOW YOU GET THERE.'
Let's talk about that, your family. Being a student and the mother of two children is different from the normal experience. How did you fit everything in? 
At the start it was hard. You don't realize it, but once you've been out of education for a while, you lose your study skills and habits. My family was always there for me to help me through the process.
When I enrolled, my children were 2 and 5 years old and, although they were small, everything went smoothly. When they went to have a siesta or went to bed at night, I got my books out.
In any case, I've noticed that there's a big difference studying for a degree when you're eighteen and doing it when you're in your thirties. At my age, you haven't got much time so you want to take full advantage of the time you do have. So I got double or triple the amount of work done in the same amount of time. And I got a lot of work done when everyone was asleep at night.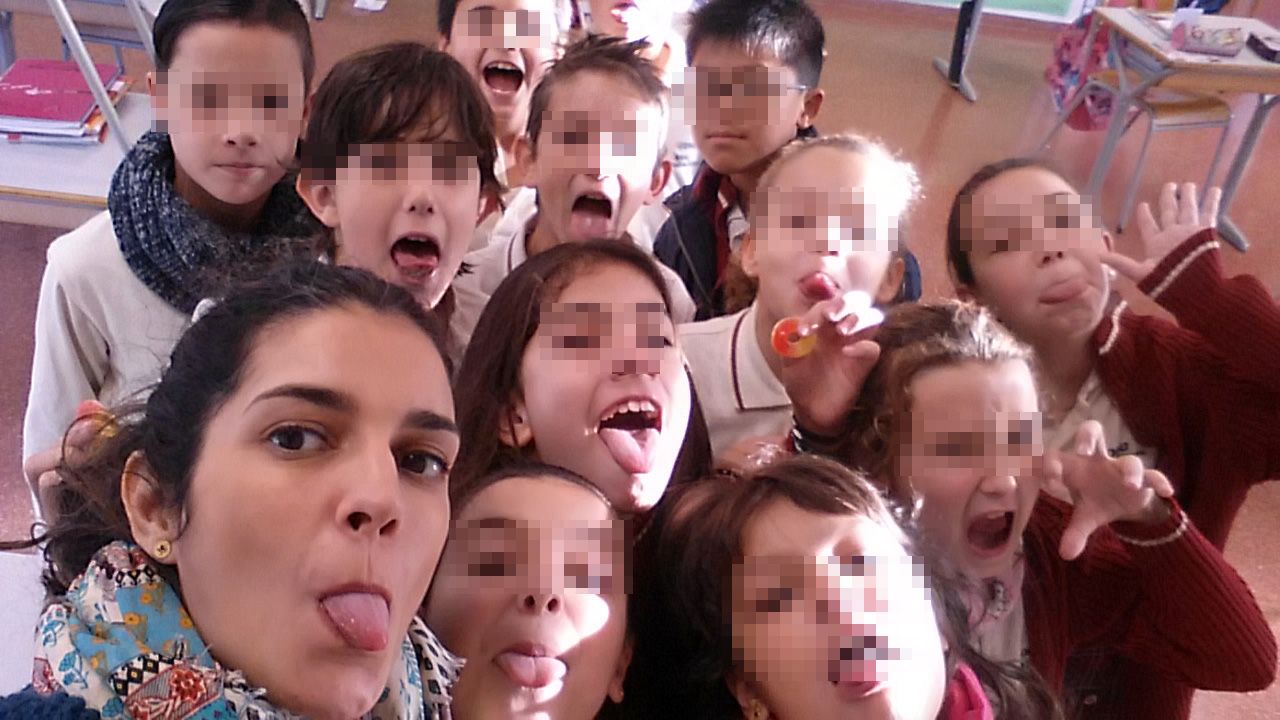 You also managed to finish your degree in three years. Where did you find the time to do that? 
I didn't want my children to spend less time with me just because I wanted to study. My life was all sorted out and professionally it really wasn't necessary, but, as I said, a part of me needed to do it.
So, during the week I combined work with study while the children were at school. Then later in the afternoon, from about 5 onwards, I wanted to be a mother 100% of the time and then I'd study later at night. My husband has supported and helped me a lot. When the weekend came, both he and the grandparents helped out so that I could squeeze in the odd hour studying. I couldn't have done it without them. Let's just say I haven't seen many films after lunch over the last few years! (laughs)
You're fast with everything. You graduated and then straight after you got a job at a great school in Castellón: Ágora Lledó.
Yes. In my third year, I did my placements corresponding to the third and fourth years consecutively. The first placement was in the Grans i Menuts school and the second one was in Ágora Lledó.
I felt really at home at both schools and I met some great teachers. There are lot of differences between the two schools, but both of them offer a tremendous educational programme.
My children also go to Ágora Lledó, so it was a great feeling to be able teach at their school. My colleagues, the coordinators and the head have all made me feel welcome right from the very beginning of my placement and so I've always felt a part of this great family.
Once I graduated, I started work in the school's summer programme and then I took a group of children from the school on a trip to England.
In September, I started as a fully-fledged primary school teacher and I hope to stay here for many years.
'I THINK THAT EVERYONE, BUT ESPECIALLY TEACHERS, HAVE TO KEEP UP WITH THE LATEST DEVELOPMENTs AND MAINTAIN AN ACTIVE AND CAN-DO ATTITUDE. IT'S IMPORTANT TO BE PROACTIVE ABOUT YOUR OWN LEARNING.'
Are you happy?
Right now, I think I'm the luckiest teacher in the world. I'm as happy as if I'd won the lottery. I have a wonderful family and I'm working in something I'm passionate about.
Have you achieved your dreams now or are you going to give us another surprise? 
(Laughs) I've achieved my dream. I've done it, but I'm not going to lie, I do like studying and learning.
When I finished my degree in Primary Education, I enrolled on a postgraduate course in emotional intelligence, I got an advanced certificate in English and I'm now officially qualified to teach in English, all in order to complete my education.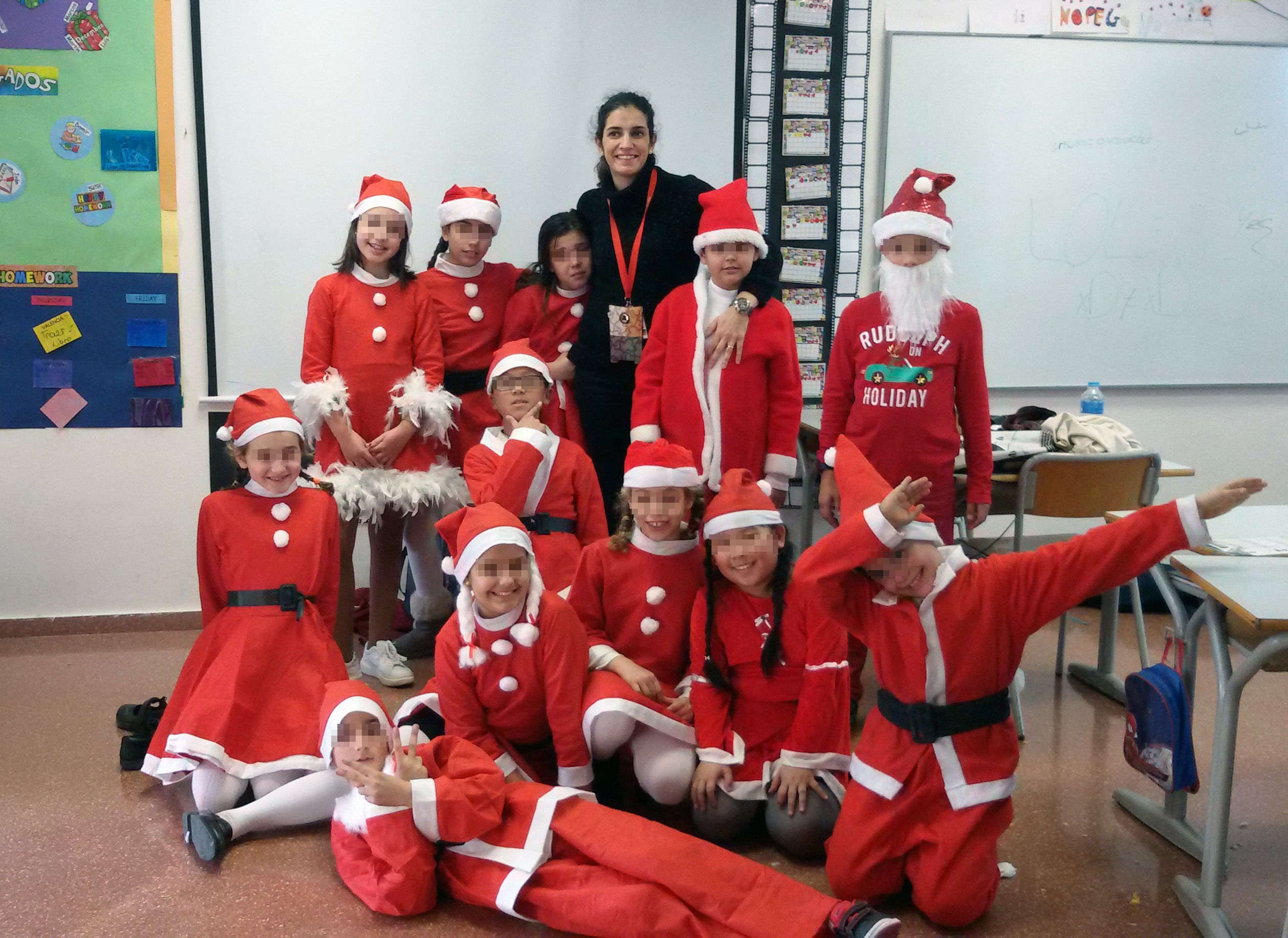 You clearly believe in lifelong learning.
Yes. I think everyone, but especially teachers, have to keep up with the latest developments and maintain an active and can-do attitude.
We live in a globalized world, in which new technologies enable us to access all kinds of information, and we have to take advantage of that in order to improve both personally and professionally.
We have to develop every day in all areas and, to do that, it's important to be proactive about our learning.
'I THINK ceu PROVIDES ITS STUDENTS WITH AN EXCELLENT EDUCATION AND THE OPPORTUNITY TO UNDERTAKE PLACEMENTS AT CUTTING-EDGE, LEADING SCHOOLS. iT REALLY DOES PREPARE YOU WELL FOR YOUR CAREER.'
What is about education that has led you to reinvent yourself? 
I don't think that's what I've done. I simply think I've now found the place I wanted to be in.
I'm happy at work and that happiness leads to great satisfaction, in my personal life and in my career.
One day, before I started training to be a teacher, I was having coffee with my parents in a café and I read a phrase on the back of a sachet of sugar, attributed to Confucius: "Choose a job you like and you'll never have to work a single day in your life." That's how I feel.
'OUR AIM AS TEACHERS SHOULD BE TO EDUCATE CHILDREN TO BE CREATIVE, ENTREPRENEURIAL, CRITICAL, AND AUTONOMOUS, TO GIVE THEM SOCIAL SKILLS AND TO SPEAK OTHER LANGUAGES."
What, for you, are the challenges facing education? 
I think we need to be able to involve children in the process of their own learning, so that they can achieve the best results possible.
Our aim as teachers should be to educate children to be creative, entrepreneurial, critical, autonomous, comfortable with information and communication technologies, to give them social skills and to speak other languages.
The future will ask a lot of these children, but at the same time, it's important that they know how to manage their own knowledge, skills and feelings. To do that, children need to develop emotional intelligence, because once they feel that stability within themselves, they will be able to take on any situation that life throws at them.
As my father has always said, "education is the only root from which freedom can grow", and so we have focus our efforts on cultivating it.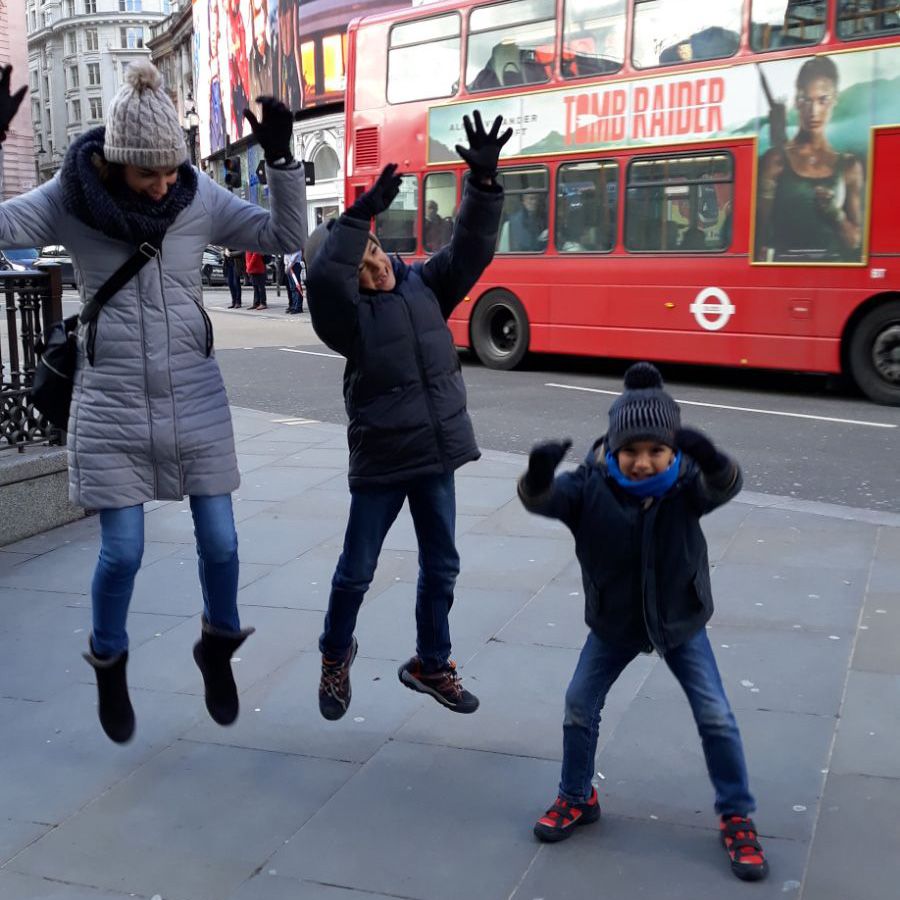 It's an interesting thought. Do you think you are a good teacher?
I'm 100% committed to everything I do and I try to give everything I have when I do something.
I think bringing the human touch and treating people well is so important, so I think of each child in my care as if they were my own.
I help them, give them affection, teach them and I want to put myself in their shoes in all the different situations that occur during the school day. I want them to feel loved and understood, as I think that a school education, as well as maths and the native and foreign languages, should be about values, love and respect for other people.
Being a primary school teacher is a big responsibility. The children spend more time in school than with their own families. The parents put what is most precious to them in our hands and so we have to treat them with the respect and affection that they deserve.
'I try to ensure that my pupils feels loved and understood, as i think that a school education, as well as maths, and the native and foreign languages, should be about values, love and respect for other people.'
Has being a mother helped you?
I think it has, especially on the practical side of things. And the thing is, when I go into the classroom, it's as if my children have multiplied! (laughs)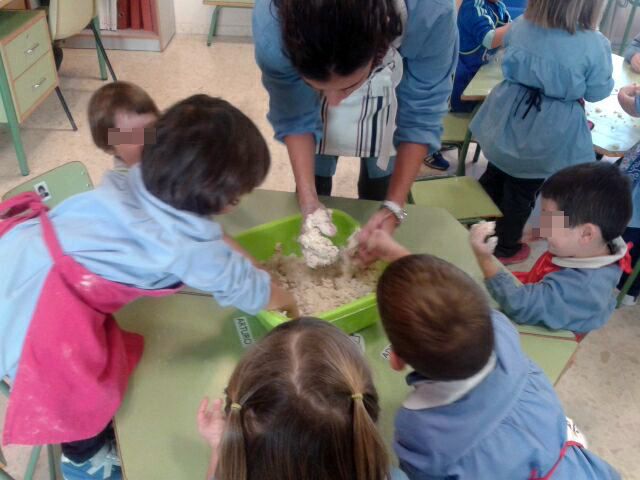 Do you have any advice for those on the Primary Education degree? I'm sure they would be inspired by your story. 
Henry Ford used to say: "Whether you think you can or you think you can't, you're right."
The point is that life is all about hard work, dedication and enthusiasm. Nobody is going to give you anything for free, so if you've got an ambition, you have to work hard and fight for it. That's how you get there.
And seeing as we've come back to talking about the University, are you happy with the education you received at CEU? 
I'm very happy with the University.
I think the lecturers have all the right knowledge and skills to meet the students' needs.
The personal relationship and help they offer is invaluable and of a very high quality.
I think it's a great institution, providing students with an excellent education and the opportunity to undertake placements at cutting-edge, leading schools. It really does prepare you well for your career.
María Amparo, thank you for your time. We know how much you value it.
My pleasure.