Former student of Industrial Design Víctor Claramunt shoots fashion films in his hometown Valencia for big names like Coca-Cola, Adidas, PepsiCo, Nestlé or Playstation and also for smaller brands like Bibi Lou, a regional shoe manufacturer.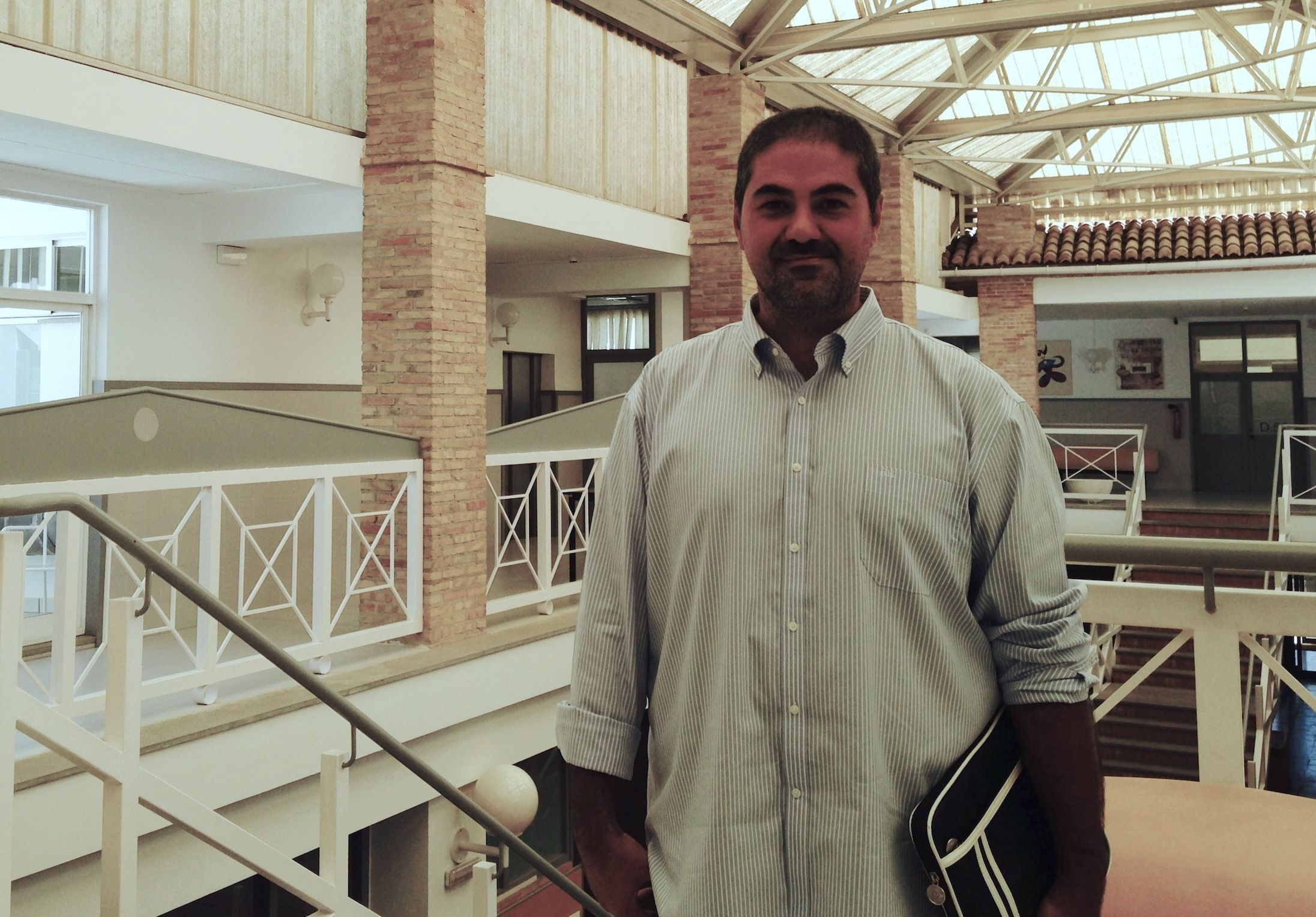 Víctor Claramunt, Graphic Designer who studied at the Design School in University CEU Cardenal Herrera, has been awarded this Summer for Best Directing at La Jolla International Fashion Film Awards (Los Angeles), the most important festival of its kind, focused on fashion brand campaign films. His success in this festival, where his film "Breaking Rules" also collected nominations in the Best Film, Best Editing and Best Creative Concept categories among more than 16000 competitors, has led him to the Fashion Film Festival Milano, where he could get another award.
The film "Empathy", by Víctor Claramunt, is one of the 115 workpieces that will be shown in Milan this week and has been selected among more than 600 fashion film candidates from around the world. The film, which could win an award on the final ceremony that will be held on Tuesday (September 22), was produced for the Valencian brand Bibi Lou.
After graduating in Industrial Design at University CEU Cardenal Herrera, Víctor began his career as Graphic Designer and Art Director and soon started to get interested in fashion films. He now works for brands as big as PepsiCo, Coca-Cola, Playstation or Sony, and also for smaller brands from our region. His great sense of creativity provides a powerful feeling of Hollywoodness to his projects, although they are mainly shot in Valencia: "The award-winning project that we developed for Bibi Lou, a shoe brand from Valencia, was shot in Museros in just three days, and with the sole collaboration of two actresses. The entire team was from Valencia. We uploaded the video to Vimeo and one day I received a call from New York announcing me that it had been selected as best video of the day. This boosted the number of visits and we finally caught the eye of the fashion industry. From there we got nominated at La Jolla International Fashion Film Awards in Los Angeles. After the award I received a call from Sony inviting me to make a video clip for them."
Not only has the award made it possible for this former student of our university to carry out new projects. He has also been asked to participate in several fashion film festivals around the world. After Milan, the Australian International Fashion Film Festival, which will take place in October in Melbourne, Canberra, Sydney and Brisbane, will also be featuring the works of Víctor Claramunt. He will also stand chances of winning an award.
The video "Empathy" has recently been chosen as the image for the Australian festival and has been chosen as best video of the day on Votd.tv.
"I have never worked to win awards but when you get one, you start thinking that maybe you're doing things right…", says Víctor Claramunt. We wish him the very best of luck and we hope that this will be the first award of many more!
Watch all fashion films by Víctor Claramunt on Vimeo.