Graduates in Architecture from University CEU Cardenal Herrera will be able to work as fully recognized architects in any EU country and very soon in Canada, Australia and many Latin American countries.
Our international Degree in Architecture has recently obtained the full recognition from the European Professional Qualifiers, making it possible for our students to work in any EU country once graduated. In the near future, this homologation will be extended to Canada, Australia and many Latin American countries. In accordance with Directive 2005/36 CE , this homologation will soon be published in the Official Journal of the European Union.
In Spain only eight degrees in Architecture have got this homologation and University CEU Cardenal Herrera is one of the first private universities in Spain to obtain it. This degree, which is taught in English and Spanish, is one of the most internationally oriented programmes offered by the university and 100% of its students are foreign nationals.
Architecture trip to Brussels
In the framework of an Architecture trip to the Belgian capital, students of this degree will work this year on a variety of projects in an urban area located near the Vergotedok Canal. During the first two weeks of class students will attend different workshops and will then travel to Brussels on a four-day trip to know first-hand the actual location of the projects they will be carrying on.
During the second semester, a new workshop will be organized to analyze Brussels' street furniture and public transport signposting. In this case, students will design combined stops for buses and public bicycles. Students will have to take into account weather conditions and transport interaction, as designs are intended to be coherent with the image and character of the city.
This is not the first time that students of Architecture take part in these activities as the Technical School of Design, Architecture and Engineering organizes every year an annual trip to a European city. With these social practices, students can observe and develop theoretical and practical knowledge on site while admiring the works of famous architects.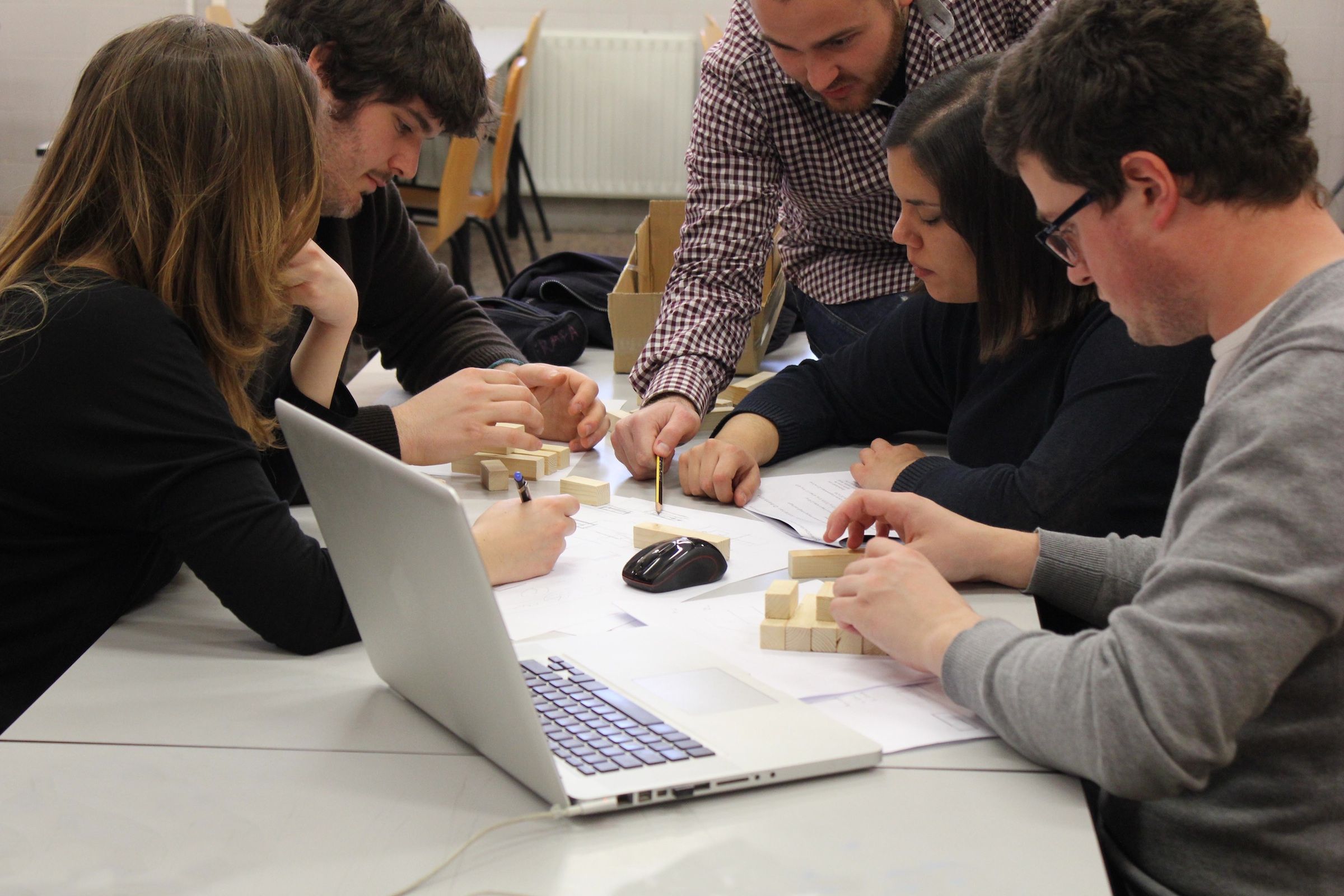 Internship opportunities in European Architecture studios
The international Degree in Architecture provides students with quality practicums so that they would assimilate what had been learnt during their degree. At present, University CEU Cardenal Herrera has specific collaboration agreements signed with more than 50 prestigious Architecture and Design studios such as Aires Mateus and Joao A. Rocha (Portugal), Müller Sigrist (Switzerland), McCullough-Mulvin (Ireland), Merom Architects (Sweden) or Mjölk (Czech Republic) among others.
Get the latest news about our Architecture and Design programmes in our official blog. Click here!