Claudia Gilabert Vives, a Primary Education student, has been a student mentor for two years, helping new students to settle in on the Elche campus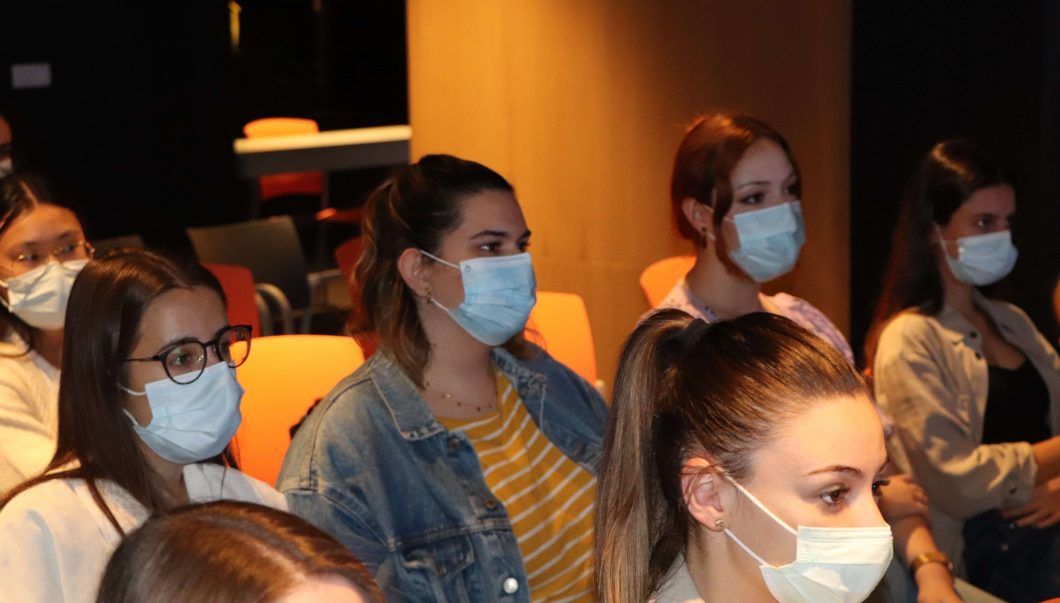 Claudia Gilabert Vives, a Primary Education student on CEU's Elche campus, has no doubt that teaching is the career for her. "I'd like to teach in my native language, Valencian, but also in English and Spanish, as I really like languages in general." The fact that she has a passion for languages can be seen in her participation in a COIL project with Plymouth Marjon University, comparing the different educational approaches undertaken in Spain and the UK, and to determine the effect of the pandemic on schoolchildren's learning. Besides giving free rein to her curiosity, Claudia also devotes part of her free time to helping new students at the University. For two years now, she has formed part of the Student Mentoring Programme, in which established students support those who have just started at the University.
Why did you decide to take on the role of a student mentor?
Someone told me about it and I thought it'd be an interesting way of helping people.
And now you've signed up again. Why is that?
Being a mentor is great fun. I've signed up again because I love meeting new people and helping them. And I think it's a great way of getting involved in different activities at the University.
What kind of things have you done in your role as a student mentor?
The biggest thing is answering the questions of the students you're mentoring. We have a WhatsApp group and, whenever they need to talk, I'm available to help them.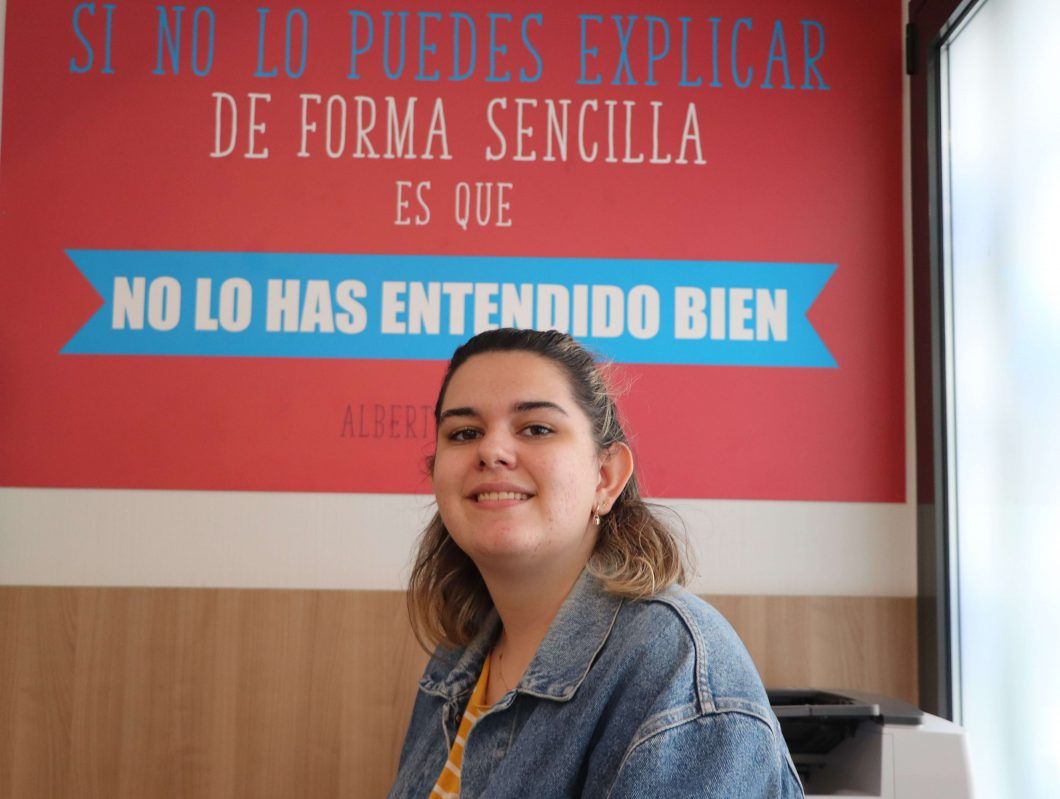 Helping new students
Why do you think mentors are needed at CEU?
I think it really helps students to clear up the things they're not sure about. It helps them to feel a part of things, as lecturers can seem a bit distant sometimes.
What kind of response have you got from the students you've mentored over the last two years?
Sometimes when I've helped other students, they've thanked me, but I haven't needed to give them a lot of help.
If you didn't get the opportunity, would you have liked to have had a mentor when you started at the University?
To be honest, when I found out about it, it was already quite late. In the beginning, I would have liked to have signed up, but then I was able to clear up the things I had questions about with my lecturers, who were very helpful. And then Juana from the University Guidance Service in Elche has been very helpful too, and I've been able to call on her whenever I had a problem.