Capucine Marie Orelle came from Lyon (France) to the CEU Cardenal Herrera University in Valencia to study Veterinary Medicine.
She started the degree on the French language stream but now, after the years she has spent here, she speaks a new language, Spanish. She has also benefited from studying alongside students from many different countries and cultures, but all with the same goal in mind: to become skilled in caring for animals' health and well-being.
In this interview, Capucine talk about her experience at CEU now that she is a fifth-year student, and about the end-of-degree project (or TFG) she is undertaking on high performance IGP training and its impact on the health and well-being of dogs.
What are your aims for your end-of-degree project?
To contribute to knowledge regarding this sport and its impact on dogs, so as to improve their performance while also safeguarding their health and well-being. This study will enable us to make recommendations for nutrition and the prevention of injuries during this activity. Milagros Benito, is my supervisor and she proposed several possible research themes and I thought this one was really interesting. This discipline has received very little attention from researchers and there's a lot to learn. This study is also a way in to examining a range of themes such as physiology, nutrition, genetics. It's got the lot.
How would you describe the experience of carrying out the first check-up on these IGP dogs?
I was really impressed by the bond between the dogs and their handlers. And their physical condition too. They're real athletes!
The experience of working alongside Milagros Benito has been really interesting as well. I've learnt so much about sports medicine, nutrition and cardiology! The way she transmits what she knows and the passion that she has… I'm so grateful!
This year you've got your end-of-degree project, but also the practicum, your external placement. Do you know where you're going?
I'm going to spend two months at a clinic in Lyon, where I've done summer placements before. It's a clinic with ten vets which treats both small and large animals. Four of the vets do site visits to the farms to see how the production animals are getting on. I really like that variety!
What's the best thing about veterinary medicine for you? It's the clinical area, being in close contact with the animals. I've always wanted to be a vet, since I was a child. It's a dream for me and I couldn't have chosen any other degree. I think it's a wonderful profession. Besides the contact with animals, I really enjoy the medical side of things. As a vet I can get involved in a lot of different specialties, such as internal medicine, surgery, etc.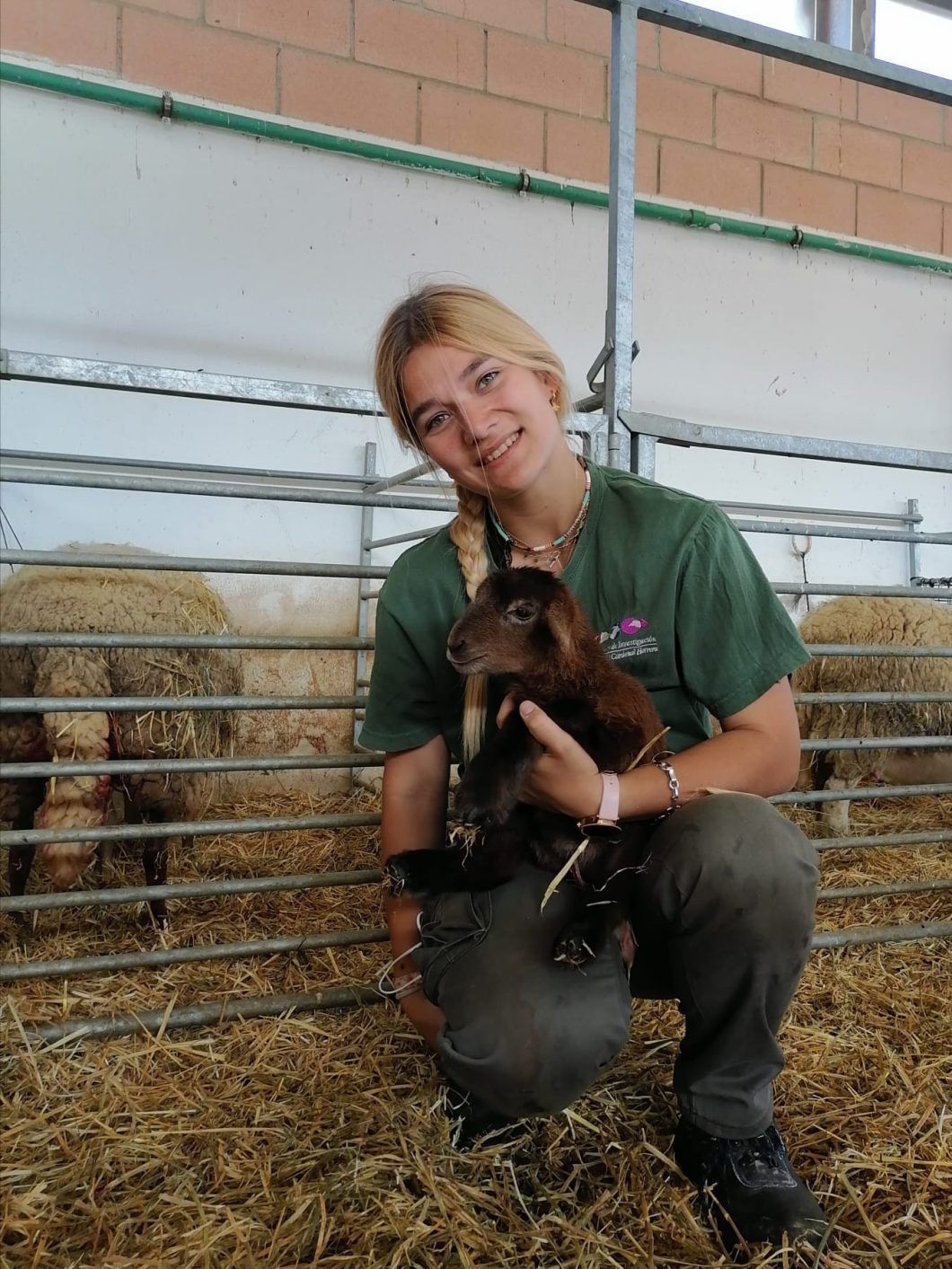 Capucine, how did you end up at CEU?
I knew that I wanted to be a vet: I've never had any doubts about that. And coming to a different country has given me the chance to learn a new language, discover other cultures and meet people from lots of different places.
Are you enjoying the experience?
I really like my life in Spain. I've made so many friends.
"I've always felt looked after at CEU. I'd make the same choice again, 100%."
What direction would you like to take your career in as a vet?
I'd like to combine different areas, providing care to horses, ruminants (particularly cattle), but also small and exotic animals too. That would allow me to work with all kinds of animals and also to have variation in my work, so as not to be doing the same thing, day after day.
Thank you Capucine and the best of luck!