From a Veterinary Medicine student at the Universidad CEU Cardenal Herrera to a professor and researcher at the Royal Veterinary College at the University of London. That's the story of Sandra Sanchis Mora who graduated from CEU Valencia with a degree in Veterinary Medicine in 2008. After discovering this scientific and professional field in her Anaesthesiology classes with professor José Ignacio Redondo, Sandra started down the research path, which led her to becoming a professor in one of the most prestigious veterinary education centres in the world. From the Royal Veterinary College in London, Sandra Sanchis collaborated with CEU Valencia on an investigation into anaesthetic blockade. In this interview she gives us a first hand account of her journey and how she sees us coming back to our classrooms from London.
Sandra, can you give us a summary of your journey after you finished your Veterinary Studies at CEU Valencia?
I graduated with a degree in Veterinary Medicine from CEU in 2008. Then I did a one-year residency at the Universidad Autónoma de Barcelona and after that I went to London and the Royal Veterinary College, to do a specialised residency in anaesthesia and analgesia. I wanted to broaden my knowledge of chronic pain and over there, in London, I started my doctorate studies on neuropathic pain in dogs. Now I'm working towards getting my diploma in veterinary anaesthesia and analgesia from the Royal Veterinary College where I'm also a professor. That's my story…
Why did you decide to specialise in veterinary anaesthesiology?
It all started when I was a student at CEU UCH because here the Anaesthesia Department is very developed and powerful. I liked anaesthesia because it is one of the most comprehensive specialities. You need to keep control of the animal from the moment that they are anesthetised until it recovers and, because of this, you need to have a broad knowledge of internal medicine, diagnostic imaging, and the surgery that is happening… As well as this, the most important aspects of anaesthesia are pain management, the diagnosis, evaluation and treatment, which is my main field of interest in research.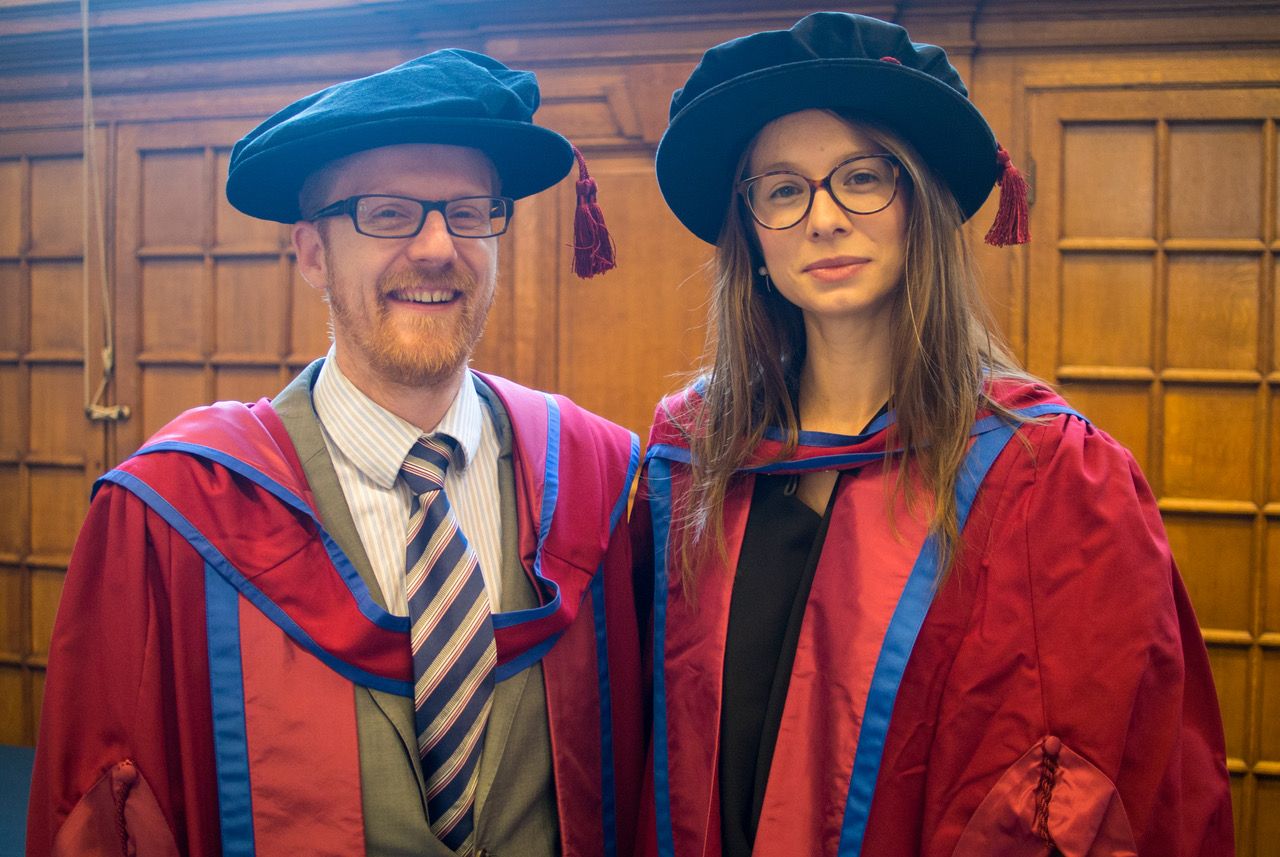 One Health Medicine
Talk to us a bit about your thesis that you are doing at the Royal Veterinary College on neuropathic pain. Have you reached any advances in this field with your research?
I became interested in it because neuropathic pain is also an important area of research in human medicine. This type of pain is very hard to treat and diagnose, even more so in veterinary patients as we know very little due to the fact that our patients can't communicate the type of pain that they are feeling. What I did for my thesis was design a protocol for the evaluation and management of neuropathic pain, which is comparable to what happens in human medicine. The advances made in human medicine can also be applied to veterinary medicine. It is transferable research, what we like to call: "one health medicine".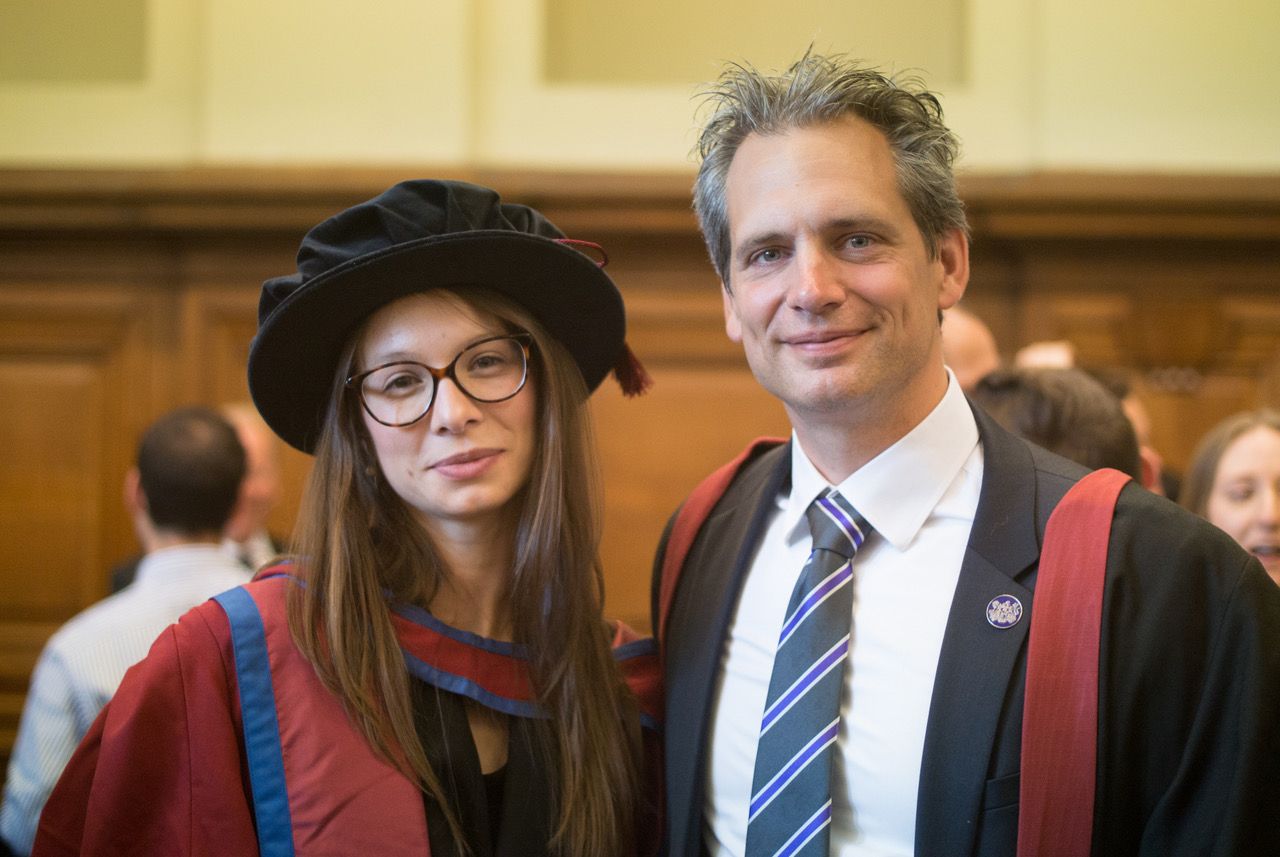 Tell us about the new line of research that you are working on with Jaime Viscasillas (RVC) and José Ignacio Redondo (CEU Valencia) on anaesthetic blockade.
It is always a great opportunity to set up collaborations with other universities across the world, especially in the area of local anaesthetic, which is growing a lot. My colleagues at the RVC have started an anatomical study on this theme and it is about to start the clinical research phase with patients to improve pain management in local anaesthetic. For these patients recovery is better, quicker and with fewer side effects which is making it a good alterative to other local anaesthetic techniques such as the epidural.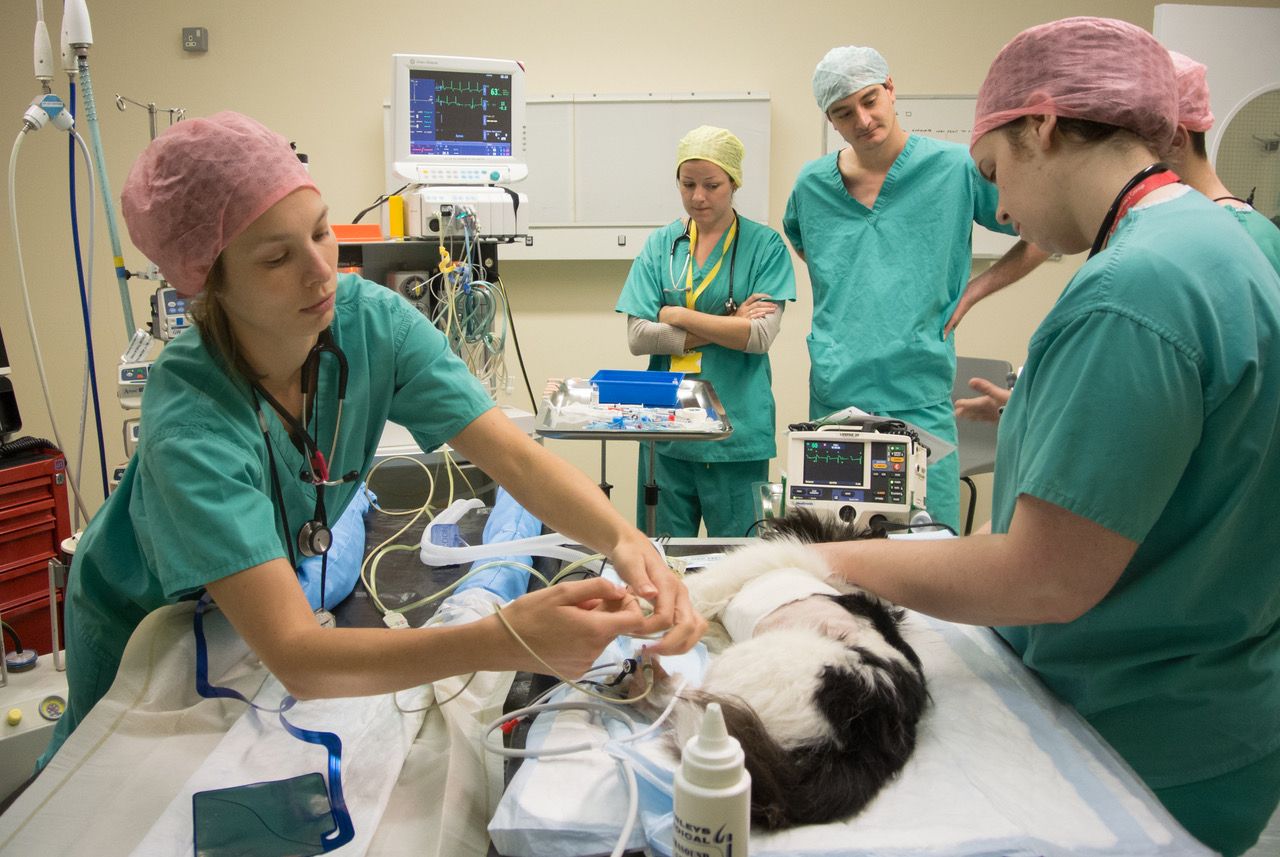 What is it like collaborating in research with CEU Valencia, where you studied and with someone who was your professor, José Ignacio Redondo?
Working on the research with my professor José Ignacio Redondo has been an absolute pleasure for me. He was the person that gave me the fundamental knowledge of anaesthesiology, which helped me to progress onto a career in the field. It's lovely and a great opportunity to be able to work with him now.

The spirit of self-improvement
What do you value the most about your education at CEU and how do you see us now?
My years as a student were a great time, I learnt a lot and it helped me to find out what I wanted to do in the future. I got to know some amazing people who I currently have the opportunity to work with. Now that I have come back I can see that the University CEU Cardenal Herrera has progressed a lot. There are new professors who have contributed massively; there is a desire for improvement, of being in contact with people from different places and moving towards the models used by other universities. As well as this it has been a pleasure to reconnect with the professors that I already know.
What similarities and differences are there between the educational material at the Royal Veterinary College, where you're now a professor, and CEU Valencia?
The Royal Veterinary College at the University of London has been around for a long time and the School of Veterinary Medicine at CEU is still very young, it still has the same spirit of improvement and self-improvement. This, without a doubt, would make them more comparable; it is only a matter of time.
Have you achieved your professional dreams in teaching and researching now that you are working in one of the most internationally renowned centres in the world of veterinary medicine?
I don't think that I have ever had a clear objective of what I want to do. I have never stopped doing anything because I love what I do and that is the best motivation for any student: you're not going to look forward to the future if you don't like what you are doing. I am passionate about helping others as well as our veterinary patients. This is my main goal in life.