Creativity has been a constant throughout his life. At just 12 years old, he was already experimenting with imagery. Later, when he was studying Advertising and Audiovisual Communication at CEU, he took full advantage and entered many of the competitions open to undergraduates on either degree. He won almost all of them. At 25, he shot his first feature-length film. His most recent work includes promo videos, the co-editing of the films El Desentierro and the Goya-nominated Bikes, and also his first time as an assistant director on the film Una Dona Amb Unes Ales Tremendes. What's next? Editing a series, directing a short film and releasing a music album. Joecar Hanna defines himself as "a project guide in a world in which formats are ever-changing". In this interview, Joecar has a lot of interesting things to say, as well as useful advice to give to others who want to carve out a career in the audiovisual sector.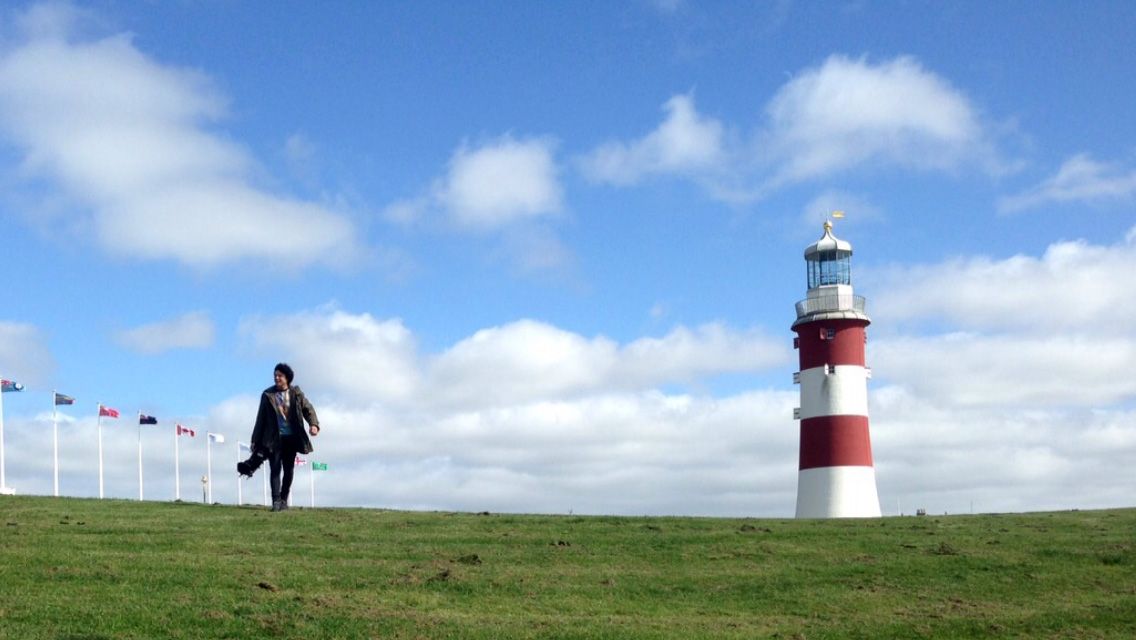 When you were an undergraduate, did you ever imagine that would be directing your first feature-length film at just 25 years of age?
I arrived at the University with the desire to use the experience I'd already gained. I started my degree with ideas already in mind because I'd been experimenting with imagery since I was twelve years old. Sometimes I felt I was more advanced than other people, and I suppose I was because of the experience I already had.
At the start, I was a little naive – not necessarily a bad thing – and I thought I was already ready. Many of us think: "I'm ready now. Where's the money to make a film?"
I thought that with the knowledge and skills I had and the fact that I like to work hard, everything would work out, whatever the future would bring.
But in the end, what you learn is that, as any good director would tell you, you never stop learning. And in that lesson there's a contradiction and one that comes to you as you gain more experience. As you learn, you come to realize that you know less and less. It's an interesting journey. The great conclusion you end up taking from that is the need to keep your feet on the ground.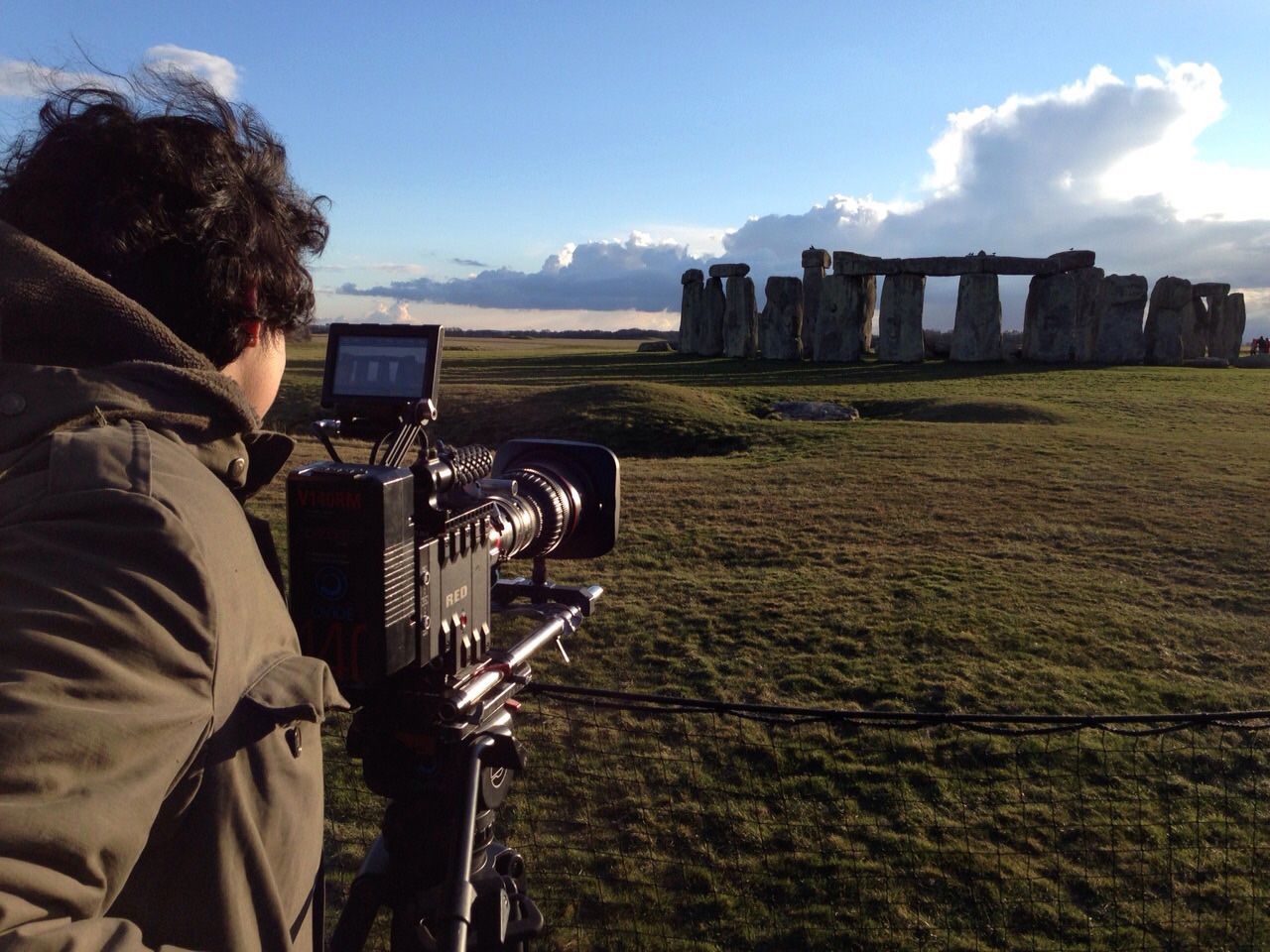 You know that now. But did you think that you could really achieve what you have back then?
Not really (laughs). Being realistic, I didn't think I would be directing a feature-length film at short a young age.
You always think you could be the next Xavier Dolan or Damien Chazelle. That's part of the dreams we all have to motivate ourselves, but as you learn how difficult the industry can be, with all its sharp edges, you realize that it's not all down to you.
There's an element of luck that you don't have control over and so you have to wait and see if you'll get that opportunity which you can put your all into. Although the truth is that almost none of us look hard enough to see if we can make it happen. I congratulate those who stake everything on success – I admire them.
'IN THE END, WHAT YOU LEARN IS THAT YOU NEVER STOP LEARNING. AS YOU LEARN, YOU COME TO REALIZE THAT YOU KNOW LESS AND LESS. IT'S AN INTERESTING JOURNEY. WHAT YOU TAKE FROM THAT IS THE NEED TO keep your feet on the ground.'
When you started at CEU, what was your dream? To be a film director?
In my case, my degree was a real turning point for me in my view on life, both professionally and also with regard to my perspectives and focus. My background meant that the artistic world had seemed a long way away.
But I was lucky in that, when I was twelve years old, I came across a forgotten handycam from a family holiday, and I started to move from home videos and holiday snaps to thinking about how to frame an image. I felt a natural connection with imagery.
In the beginning, I said that I wanted to be a "film director" out of habit. But I don't think I can call myself a "film director" yet. It would be very silly to do that, without having more experience.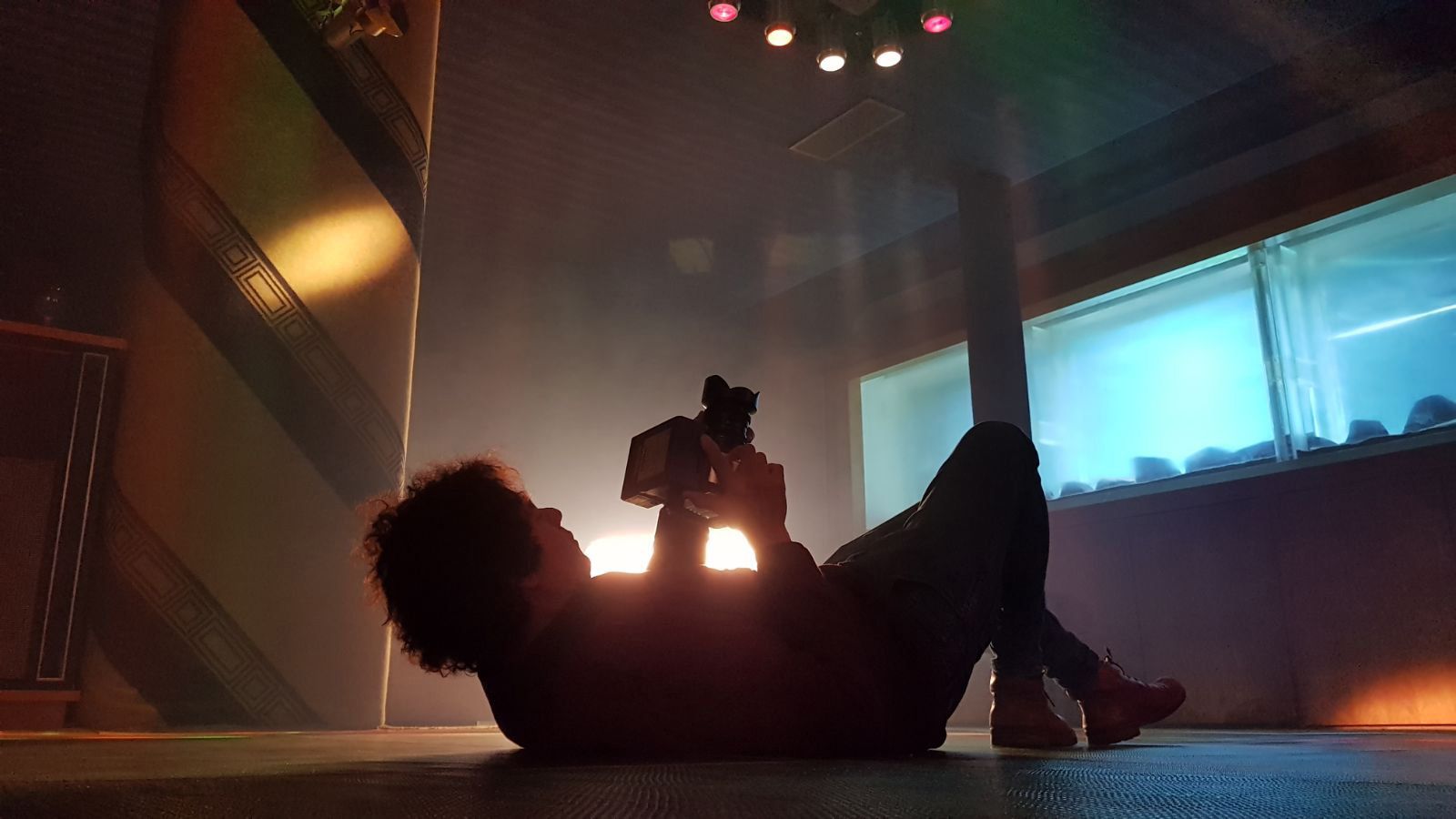 So how would you define yourself?
Well, with the experience I have, I would say I was a kind of "project guide", because things are changing, formats are more fluid, and genre boundaries are blurring leading to things that we don't even have time to name.
A project is a project, no matter what it is, and being able to guide such projects is what I want to do.
I've also got a musical project underway and to bring that together with the world of imagery in all its possibilities, and combine it with what I'd learnt about creativity in advertising, and then to be able to guide the whole thing to keep everything focused, even if new vistas open up along the way… That's what I call a "dream". So, I think that's a better answer to the question about my dreams.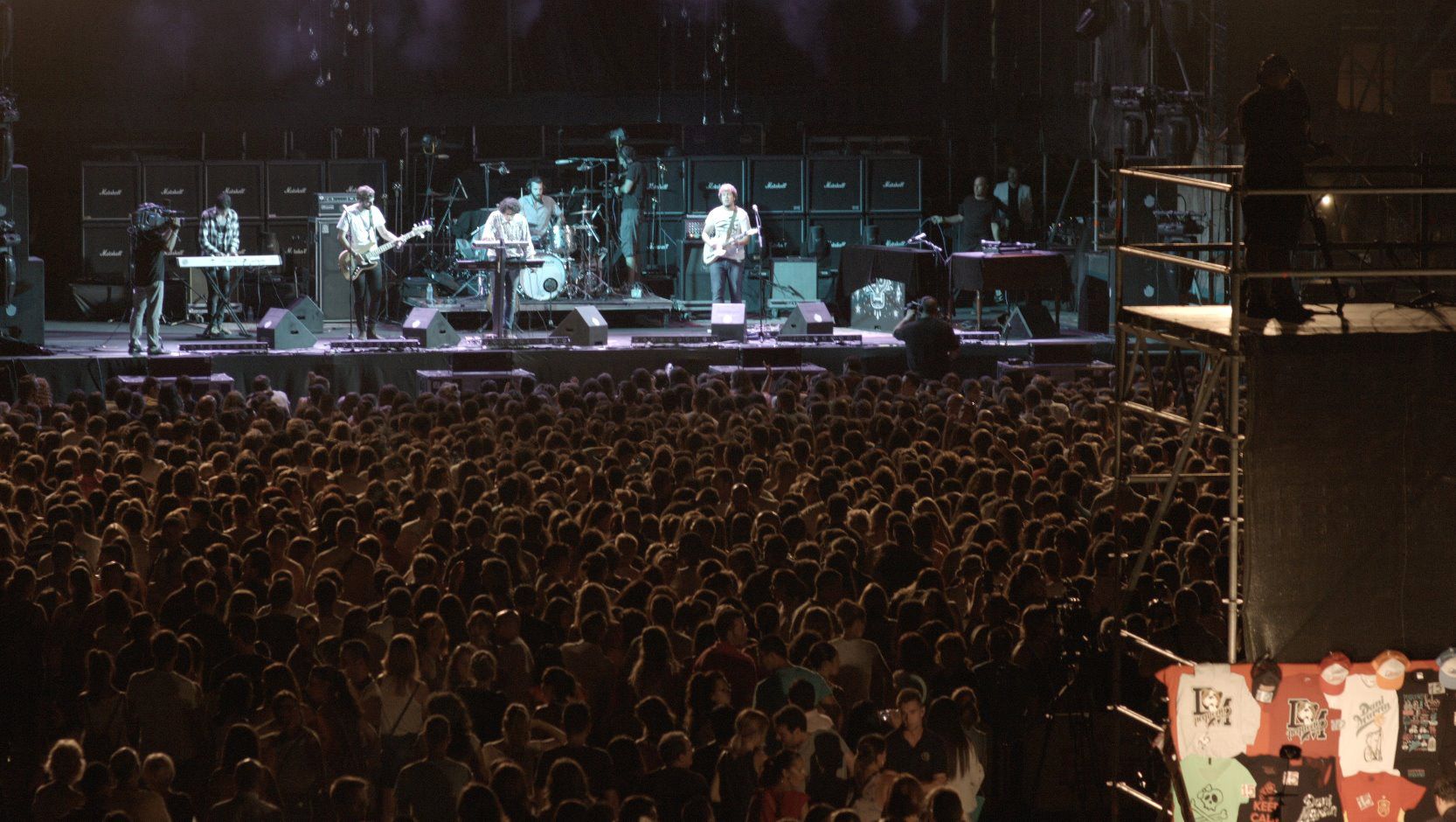 Let's keep the focus on cinema. How did you end up shooting a feature-length film? 
It's almost as if the film chose me rather than the other way around. I'd been making all kinds of videos for a while: artistic videos, short films, video clips, commercials… and then, when I was around 22, I started taking part in film-making in different areas, like cinematography, sound, post-production, but especially editing. That's the other area I'm most comfortable in, because I've always edited my own stuff.
I'd already edited two feature-length films. I'd also been the assistant director of one of these and directed part of the documentary. This was a commercial success via digital channels and in the education field in Spain. So, the production company decided to make a sequel and I was offered the chance to direct La Otra Educación.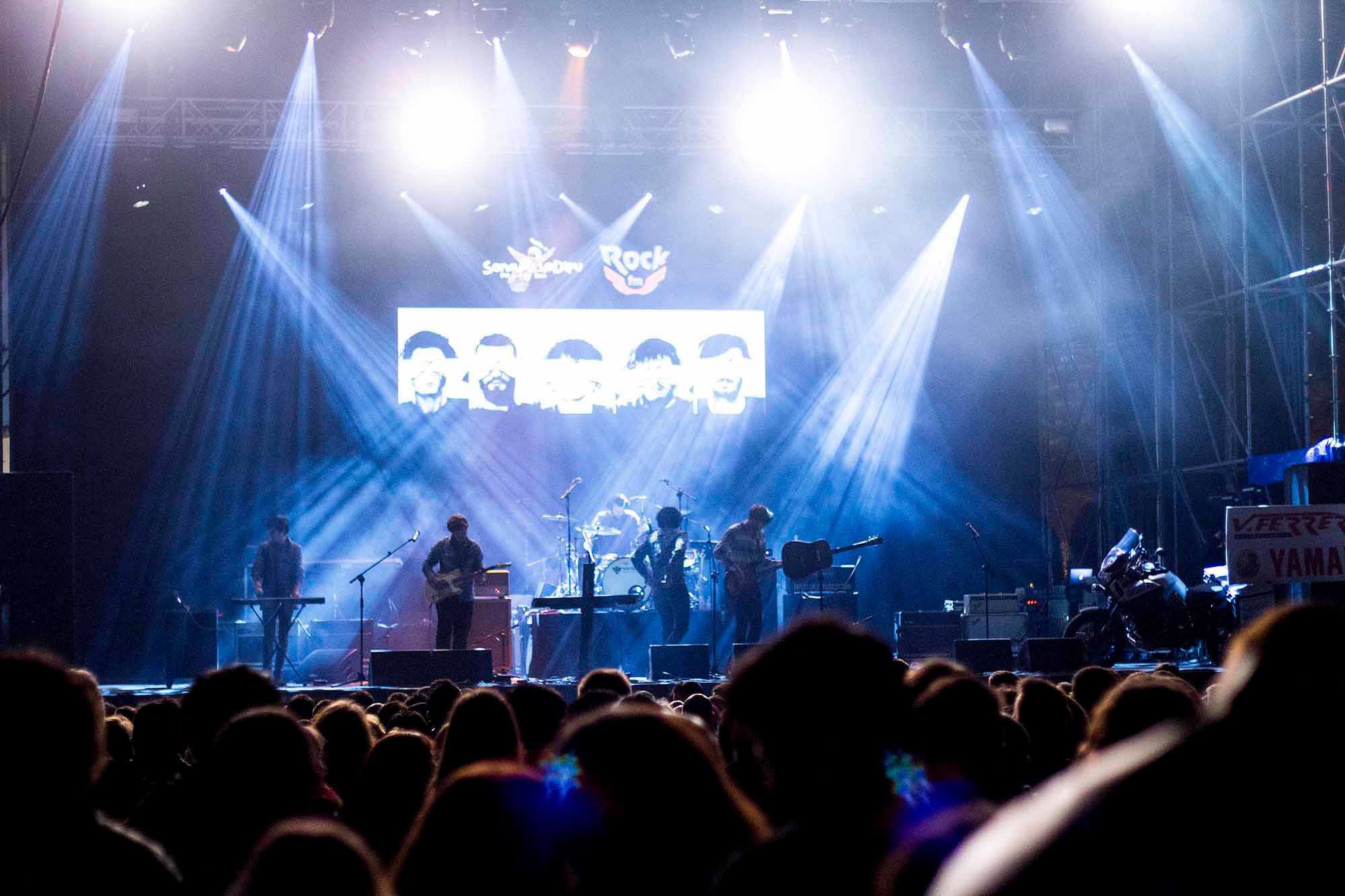 It must have been quite an experience to be so young and yet be sitting in the director's chair.
I was excited, because being able to direct a film at just 25 gives you a real buzz, there's no doubt.
Another thing that was important was that it wasn't a fictional film in itself, which would have been crazy. And also the part I'd directed before made me see that, with the right preparation, there'd be no major problems. But, I decided that, if I was going to do it, I wanted to be able to bring my own stamp to it while still doing what the production company needed. I knew that I wanted to bring something a bit extra to the long-form documentary, even if only with regard to the format. So, after bringing together the interests of the different sides, we were able to decide on a mixture of documentary and fiction in the same film and it just took off from there.
'A PROJECT IS a project, no matter what it is, and being the guide for such projects is what i want to do'
What do you feel when you finish something like that which you've put so much effort into?
You have mixed feelings. It's like finishing a house you've been building for a long time. When you lay the last stone, you realize you've finished it. You have to clean it up a bit, get the furniture and the electrical fittings in and there are a few forms to complete. But then you can go in and enjoy it.
When you stop working on it after such a long time, it can throw you off balance. You don't know what to do, whether to sit down on the couch, lie on the floor or just go to bed. In the end, even though you were cursing every time you had a problem with one of the walls, you realize that you don't feel that excitement you had when you were working on it. You want more.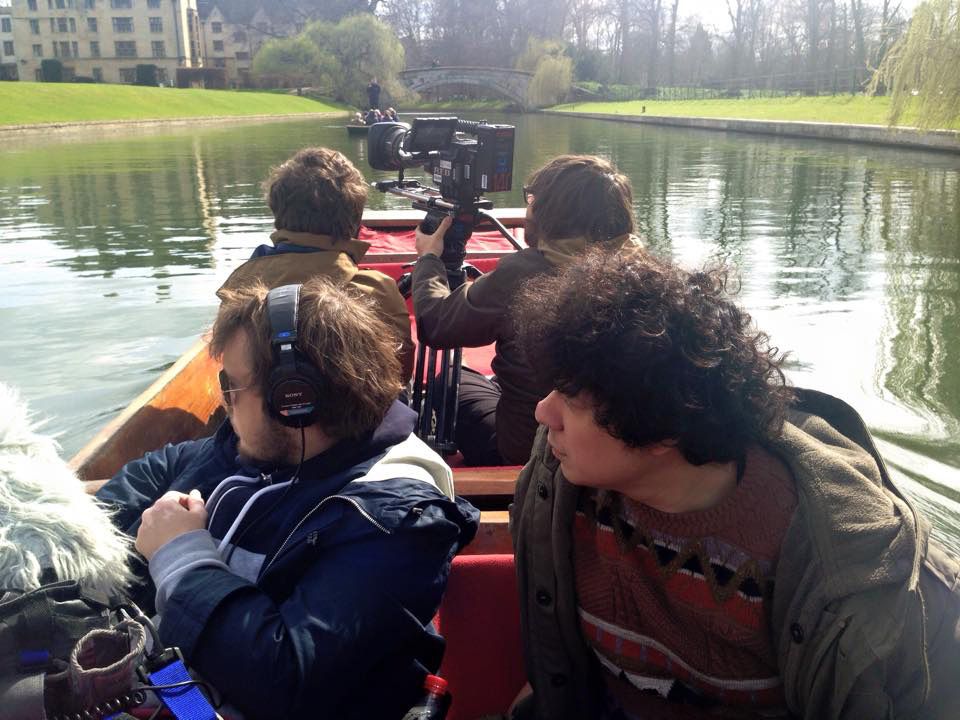 Do you end up completely satisfied or is there always something you think you could have done better?
Of course, as time passes, there's always something you up thinking you should have done differently. To continue with the metaphor of the house: that piece of furniture isn't right for that space, or the colour of that wall looks old-fashioned. But because you're not going to knock down the whole house, you decide "to sell" it, to abandon it to memory, to pass it on, or to start a new one. But you always remember it with affection when you come back to it one day, even if the feeling isn't as strong as when you walked into it when it was new.
'the healthy competition that came out of the advertising competitions at ceu and the proyecta festival helped us to express ourselves and to see how we measured up. they're some of the things i look back on with the greatest affection.'
Are awards and recognition important?
They're always a source of motivation. The first time it happens to you it's strange, because you don't know how to react and you think everyone is looking at you. But then, with time, you realize that best kind of recognition is that which comes from having changed things for other people or from having helped to do that.
If someone comes up to you, congratulates you on winning an award but then also says that what you did changed the way they saw things or the way they will tell stories in the future, then, clichés aside, that really is the kind of recognition which sticks in your mind.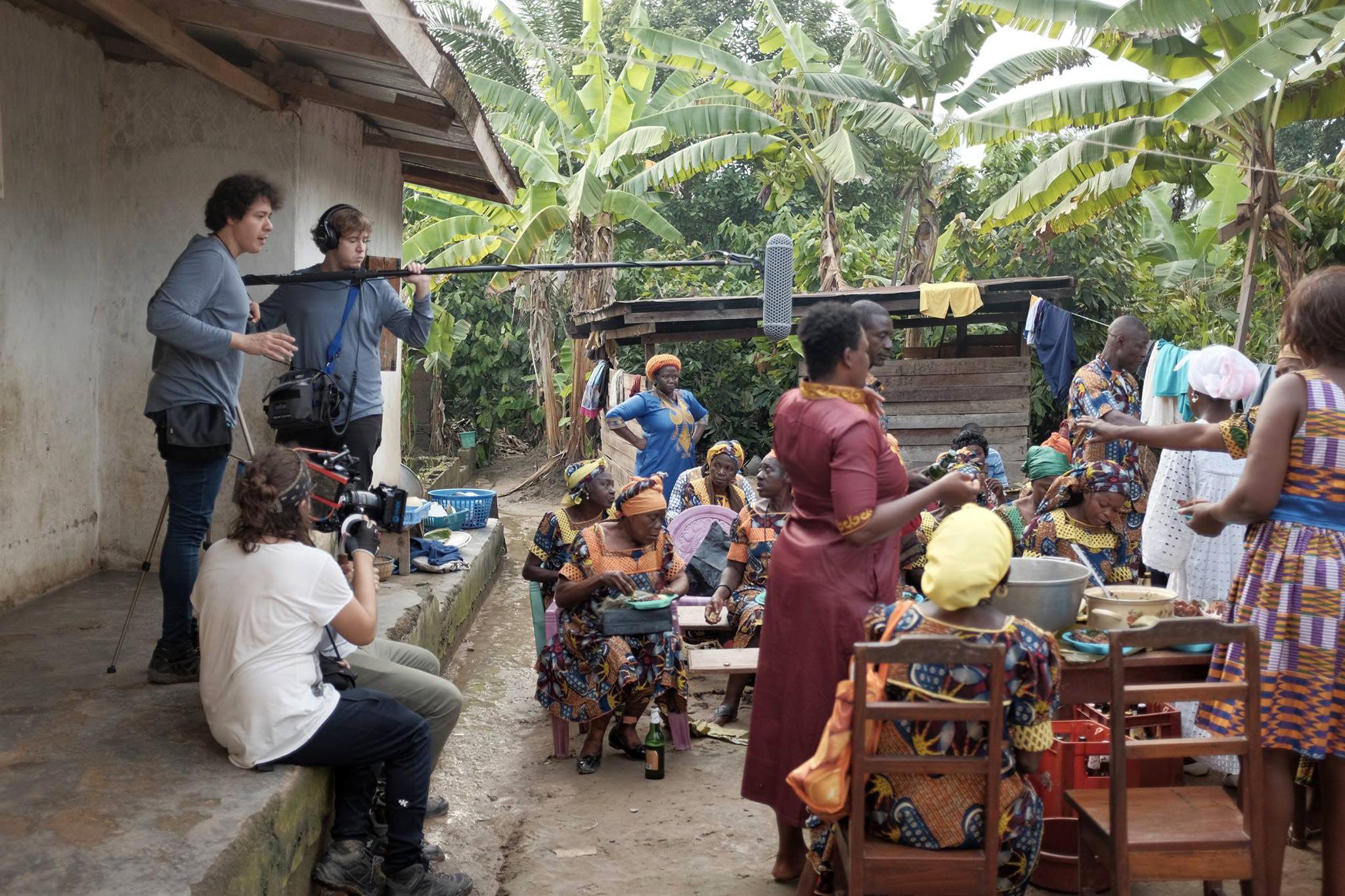 Is the film-making industry what you expected? 
It's a concrete jungle full of technology and human emotions on edge. It's not for everyone, that's for sure. Especially if you're the kind of person who takes their work home with them.
It's rewarding and it puts you on edge at the same time. Exciting, but tiring. A rollercoaster. In the run-up to the curve before the big drop, you can rest, but you know you're going to plunge down again any minute and the stress will come back. So, even while you're resting, you're thinking about the stress to come.
'The FILM-MAKING INDUSTRY IS A CONCRETE JUNGLE FULL OF TECHNOLOGY AND HUMAN EMOTIONS ON EDGE. iT'S NOT FOR EVERYONE.'
Is it worth it?
There are always questions like this in life. Is it worth jumping out of a plane with a parachute so that you can have that experience or should you not do it because of the chance you might die? That's up to you. It's a question of passion. In an ideal world, if your decision is to throw yourself out of the plane, then you want your friends and family to see it too, so that your loved ones can experience the excitement. And if they join you by throwing themselves out too, then all the better.
Let's loop back. Looking back on your time as a CEU student, what's the most important thing you took from it?
Studying Advertising as well as Audiovisual Communication was one of the best decisions I ever made. It opened up new horizons for me, helping me to understand cinema and communication in general much better. Bringing together those two worlds and applying creativity in both of them generated new spaces for me to work in and to develop my way of doing and seeing things.
The healthy competition that came out of the advertising competitions at CEU and the Proyecta festival helped us to express ourselves and to see how we measured up. They're some of the things I look back on with the greatest affection because they made me stretch myself every year and I got a lot of joy out of them.
You certainly did. You won a lot of awards in those competitions. What do you have to say about the lecturers?
You can't put a price on the connection you make with them, on the knowledge and skills they pass on to you forever, as they become your allies, counsellors and friends. Seeing them is like coming home, enabling you to judge where you're at and what you've done, and so you remember where you've come from. You want to get to the point where you're able to give something back to them. That's really rewarding.
Giving advice to young people who want to work in this field is a good way of keeping the learning wheel turning. Are you up for it?
Of course. It's important to try to show you're still grounded and to listen and to compare opinions continuously. But at the same time, you have to maintain your own voice. It's the only one that matters in the end.
The stories that can be told have already been told many times. The thing that you can bring is how it's told, in your voice, with your perspective, the tone you bring and the emphases you make. And there your opinion is the only one that matters, because, if you start listening to what other people think, then you lose your perspective and it starts to be someone else's.
And you need to take in new references and to keep on educating yourself and immersing yourself in culture constantly. Every time you see something, listen to a song or read a book, you're going further down that road of "I know less and less", which is absolutely what you need to do. But you must never lose that little bit of naivety.
'Studying advertising as well as audiovisual communication was one of the best decisions i ever made. it opened up new horizons for me, helping me to understand cinema and communication in general much better.'
What professional plans do you have for the future? 
I've just been working on promo videos and part of the editing of El Desentierro, and also a small part of the editing of the animated film Bikes, which has been nominated for a Goya in 2019. I've also just been assistant director for the first time on the film Una Dona Amb Unes Ales Tremendes.
But now I've stopped the editing machine and I'm going to make a short film, one I've been preparing for a while. It's been a long time since I've been on the front line of pure fiction, as I've been focusing on other areas of cinema. That's given me room to develop other interests I have, such as music, writing, or even learning from the medium of cinema from a more passive perspective. Now, I want to get on the front foot again and apply what I've taken in and learnt. This short will also be basically produced and funded by me with what I've saved recently. I'll soon be drawing up my team and getting into pre-production.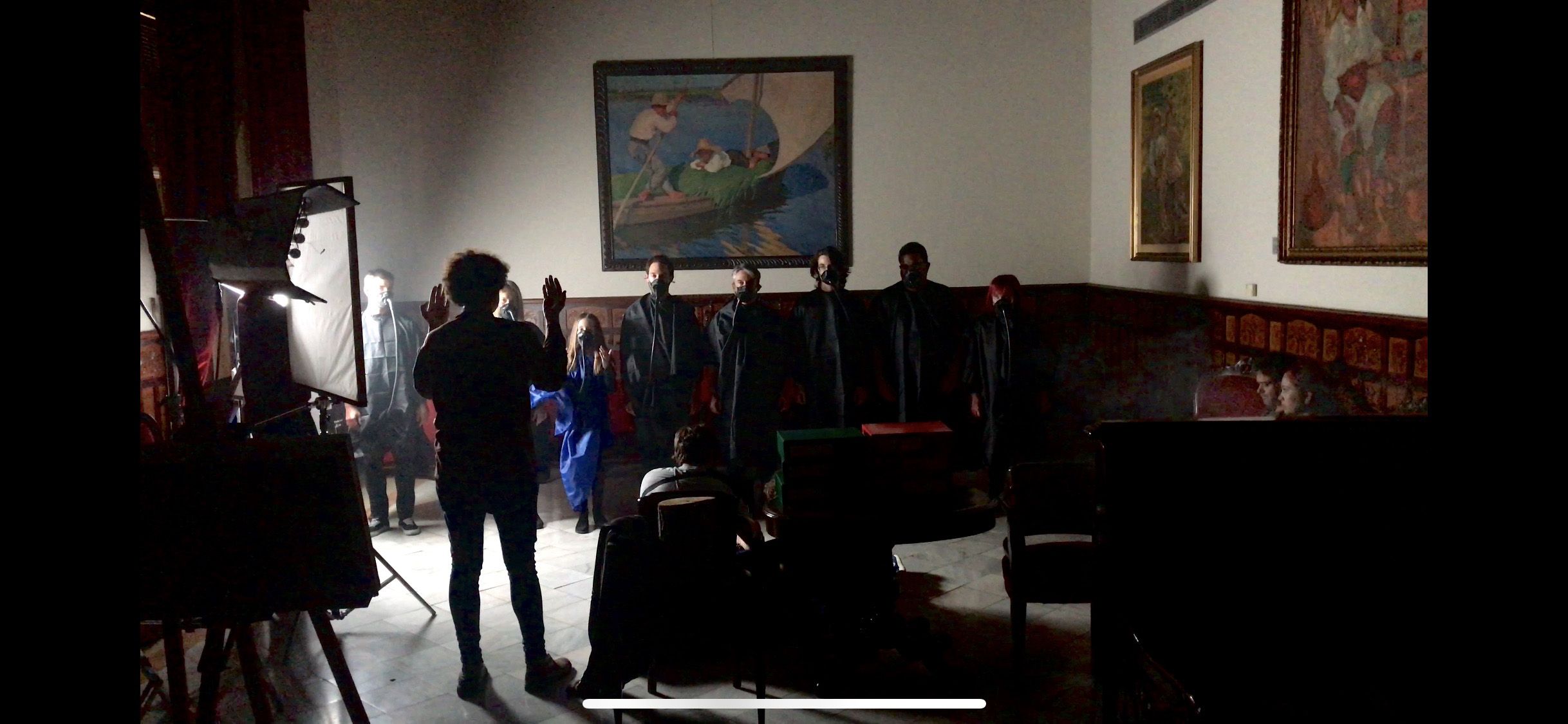 And what about music?
Yeah, that's the other thing. I'm also bringing out my first full album, after bringing out three EPs. The last thing I released was three years ago, after a pretty decent tour, for which there was a video installation which went pretty well with the live performance. I'll be reusing and adapting that for my new work.
So, I've got stuff in the works across a lot of different areas, I'm really excited and well past all the little slumps you get into when you're overwhelmed with work. I'm ready to go!
'YOU CAN'T PUT A PRICE ON THE CONNECTION YOU MAKE WITH THE LECTURERS, ON THE KNOWLEDGE AND SKILLS THEY PASS ONTO YOU FOREVER, AS THEY BECOME YOUR ALLIES, COUNSELLORS AND FRIENDS.'
Go for it then, Joecar. Thank you for your frankness and for all your interesting thoughts. We hope you keep on creating, learning and, of course, sharing it all with us.
It's my pleasure.