"I have always had a soft spot for perfumes. When I get to know someone, I remember them by the smell of their perfume; I think that the perfume that someone wears is part of their identity. When I arrived in Valencia, my first year was very difficult. I really missed Paris, my friends and family… Perfumes made me feel less homesick. I looked for smells that reminded me of my house, my mum… I soon realised that it had a huge effect on my emotions."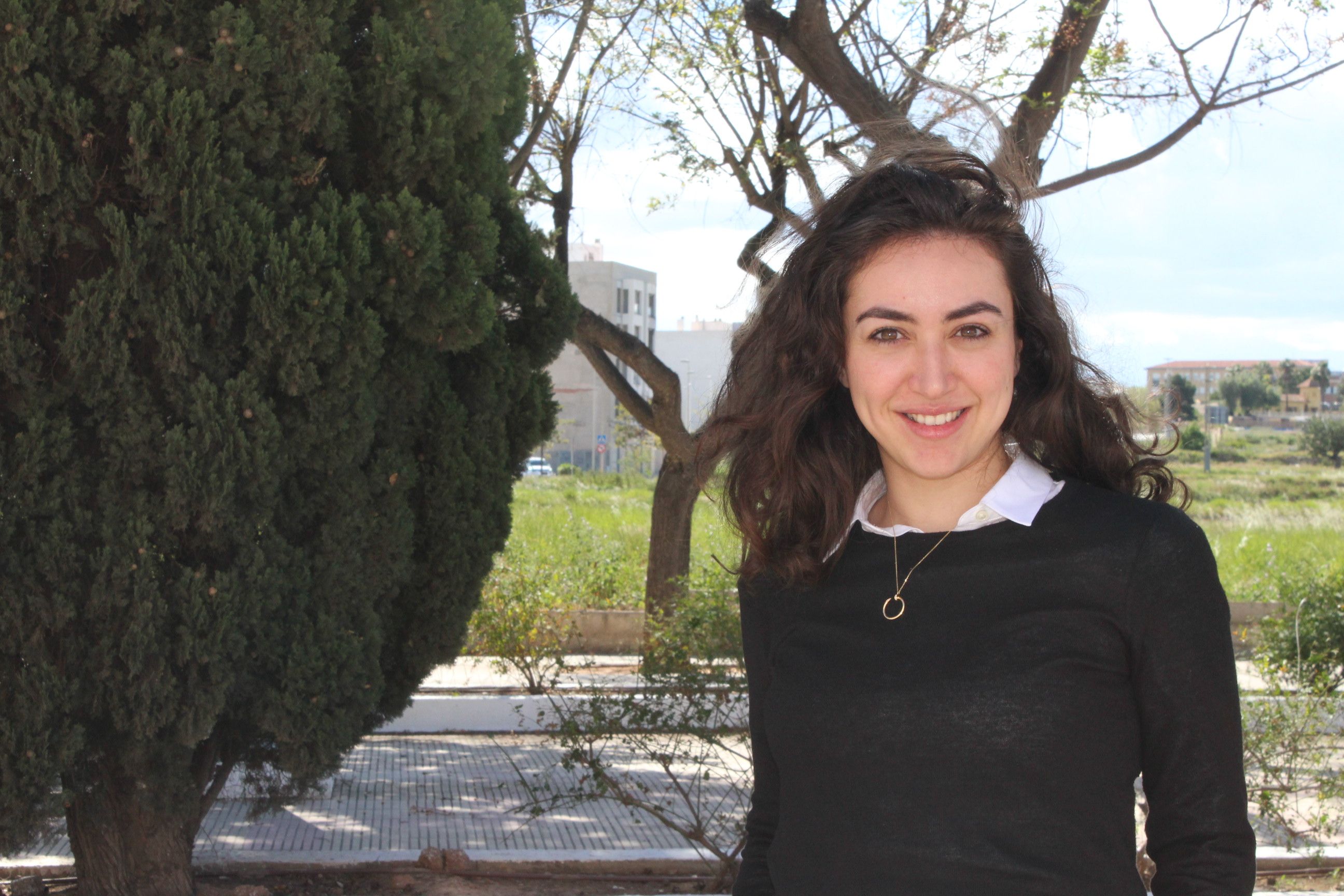 According to the experts, making your passion your profession is one of the most important keys to happiness and I don't think that they are wrong. This is just one of the reasons Aida Belkania moved from Paris to Valencia: to transform her passion for perfume into her profession. Pharmacy. Her taste for perfumes and everything they represent, in a profession that will allow people to enjoy all of their benefits emotionally, socially and cognitively.
"I realised that Pharmacy is a degree that gives me a base knowledge of biology and the physiology and nervous system of the human body in order to understand how everything works. As well as that it also gives you a base knowledge of chemistry so that you can prescribe, mix raw materials, understand how you can mix essential oils, because although they are natural they are not harmless. I have always wanted to reach a point where I can unite my interest for pharmacy with my passion for perfumes.
Five years later you started your started your Dissertation (TFG) on this exact theme "The effects of the administration of inhaled essential oils on patients with Alzheimer's" how did you start this project?
I found a study of a woman's ability to recover smell and memory in patients that had suffered from strokes. I then thought, what if we could do something with Alzheimer's. I left Paris to take part in an intensive course where I realised that it was impossible to smell something and not remember anything. Especially with perfume. Perfume tells a story. It makes you think about something. It creates something very strong. I thought about patients with Alzheimer's, who are losing their memory, as well as the ability to express themselves.
In the experimental phase of this TFG you were working with patients in the Elaia day centre (owned by the Association of Families of people with Alzheimer's in the Region of Valencia AFAV). What was this experience like?
In this phase, we presented them, on an individual level, different ways to prepare essential oils. After being exposed to each smell, we gave them a bit of time to describe their memories. This experience allowed me to get to know how to treat the patients. To give them confidence. The TFG gave me a real experience on how to work with people.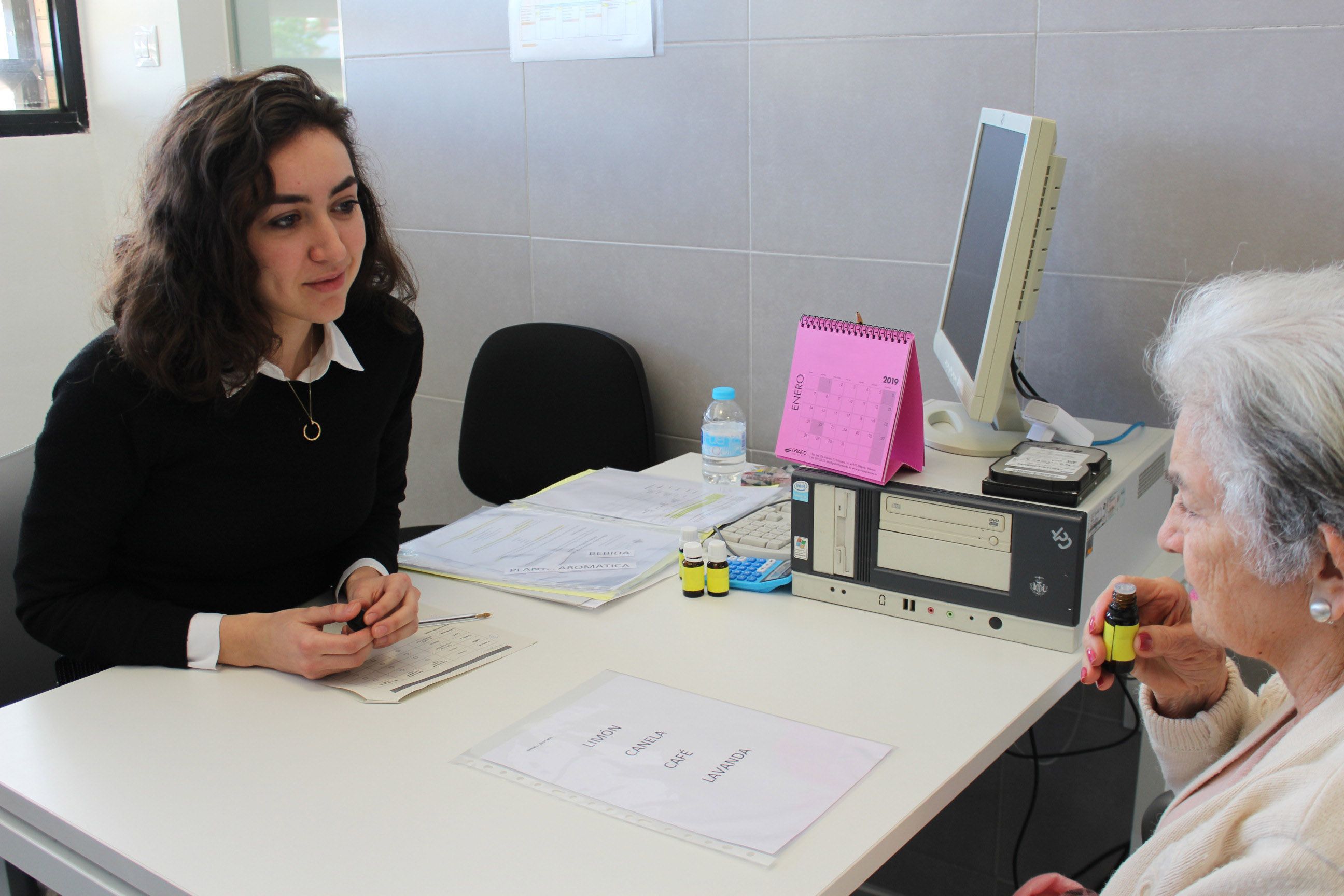 As well as showing the effectiveness of perfumes in the recuperation of memory, what do you hope to gain through this work?
There is a very creative side to perfume, and I think that through this work I will be able to develop cognitive workshops to help people with Alzheimer's.
I can imagine that in the future you would like to work in areas related to aromatherapy…
I think that the TFG is a time to investigate, to start to inform yourself about a theme that interests you on a professional level. The therapeutic value of perfume motivates me a lot and this theme isn't just limited to the TFG, I see this work as the starting point of further research.
"This profession has changed a lot and you have to change with it"
At the moment you're not only working on your TFG but you are also doing an internship in Paris.
Yes. The pharmaceutical company specialises in phytotherapy and aromatherapy. It is a small pharmacy with a lot of expertise and is at the point of commercialising some of its own food supplements. There are a lot of hours but I am given a lot of freedom and I am lucky enough to have a tutor that gives me the opportunity to carry out the different tasks that a pharmacist does in the office of a pharmacy. I am always learning and gaining lots of skills.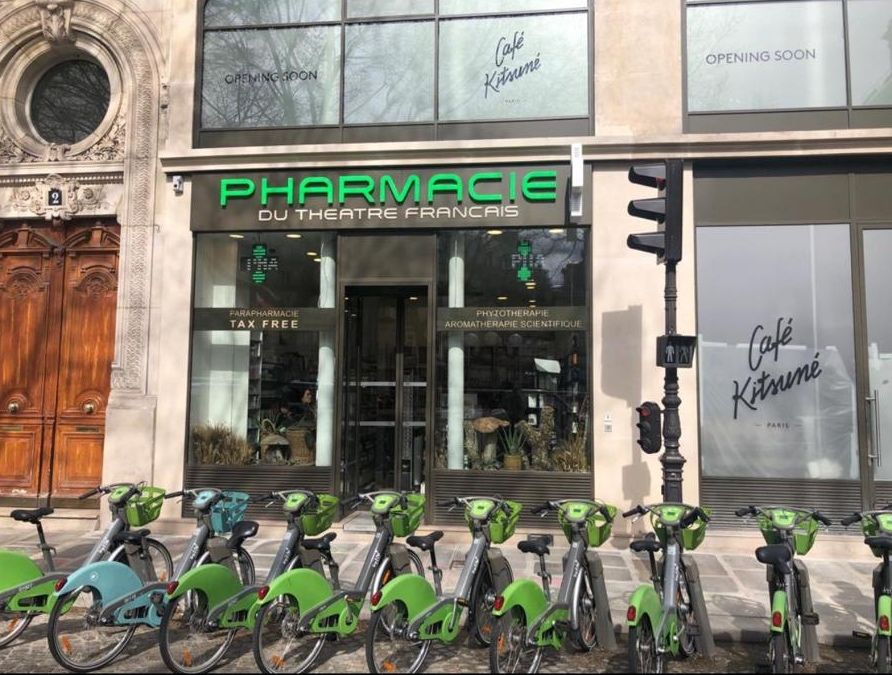 Does the pharmacy in France work differently to the profession here in Spain?
They share the same values. In Spain, just as in France, we are conscious of the fact that this profession has changed and that you have to change with it and adapt to offer other services. It is not just giving out medication. I was quite surprised to find out that some of my friends who are studying in France don't have much knowledge with regards to pharmaceutical care. At CEU it is one of the pillars of our education and I think that is essential to be able to evolve with the profession. My experience in the pharmacy in Paris shows us that people are starting to ask more of pharmacists. Nowadays, the most important thing that the pharmacist can contribute is advice… That is why I like the pharmacy I am working at because we prepare everything individually with a very personal service.
"At CEU we are not scared of innovation"
Aida, how did you hear about CEU Valencia?
I started studying in Paris. The university was very big and to tell the truth, I didn't really like it. I worked a lot but with out having a reliable environment that helps to guide you. I found CEU by complete coincidence, sent them my application and they accepted me. I knew from the interview that I already liked my tutor, the atmosphere and the way that things are presented. We are at university but I feel like I have the right to ask questions, think about the future, and have an interest for thousands of different things I also really like what CEU proposed.
Has it reached your expectations?
I am having a great time here. I arrived with a different project for the end of my degree and they supported me. I want to do my TFG with patients with Alzheimer's and what it gives them to smell different things. I am sure that other places would have planted a seed of doubt… but at CEU they are not scared of innovation. When I presented my proposal they did everything that they could to help me to find a study group….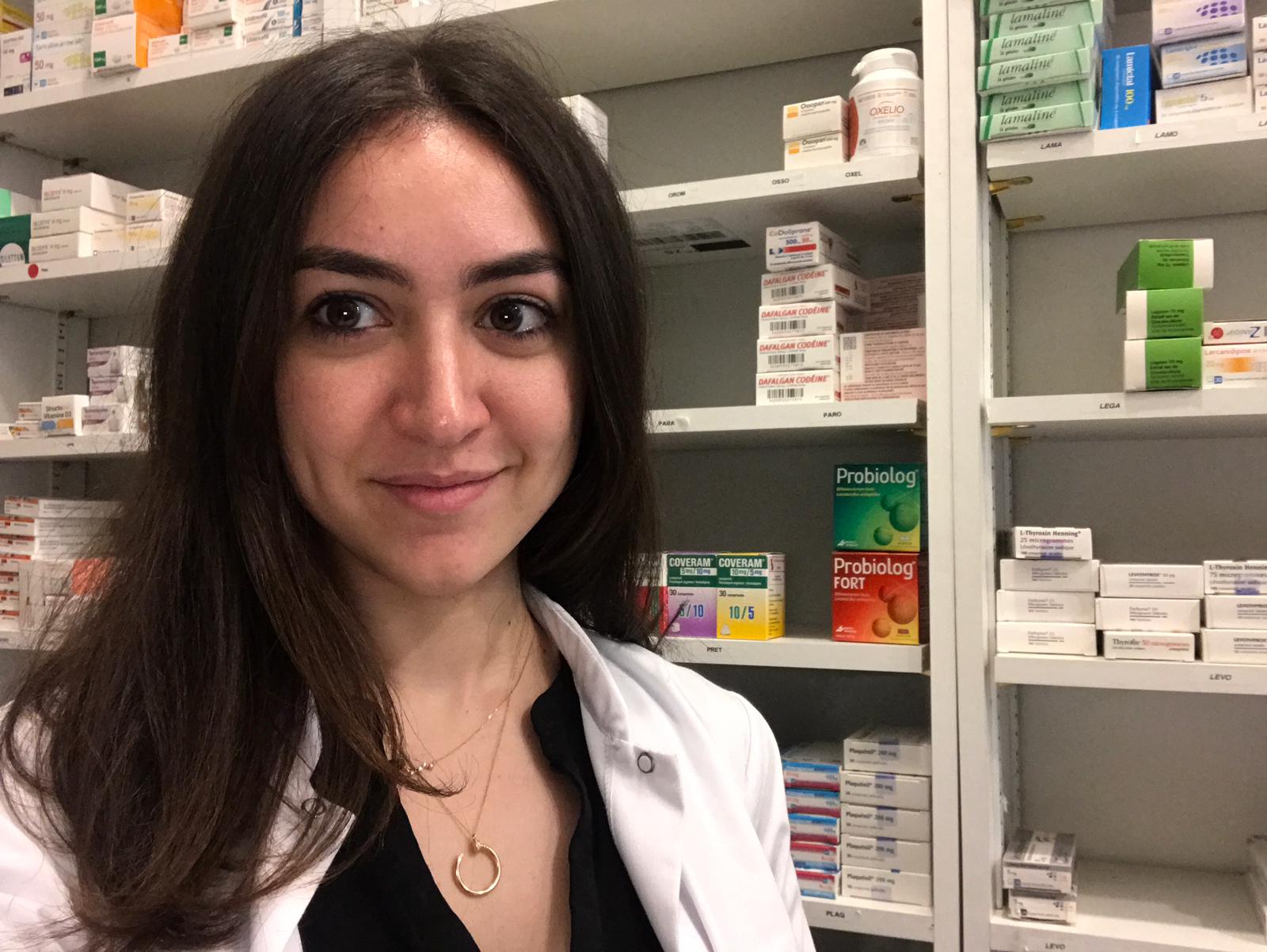 What has your experience been like at CEU's international campus with students from different countries?
It helps you too grow a lot. The first thing that you learn is tolerance, you adapt… you understand that the world is a lot more than what happens around you. When I arrived in Valencia I learnt how to enjoy my own company, how to make new friends, how to get out of my comfort zone… at the beginning it was difficult. Going out allowed me to get over my shyness; I got to know new people, to take risks… I think that the university also has this value…
Did you speak Spanish when you arrived at CEU Valencia? You speak it perfectly.
Not at all… I only knew how to say "hola" ahahahah!!! I surrounded myself with Spanish people. I also joined a theatre group, which helped me a lot.
Will you miss Valencia when you go back to Paris?
Yes, a lot!! When I go back to Paris in January I am not going to stop thinking the nice lifestyle I left behind in Valencia! It's a city that allows you to have a great life… it is true that in Paris there are more opportunities to work with perfume, but Valencia is prettier…
You told me at the beginning that you remember every person and every place by their perfume… what does Valencia smell like?
The sun…
And CEU?
Hahahaha!!! Coffee. I can remember the smell of coffee from all the hours I spent studying at the university. Especially in the different study spaces that we have, the room with the arm chairs and the coffee machines…
Thank you Aida and good luck for the future!