Sofía Cetrulo, a Business and Marketing dual degree student, is the coordinator in Spain of The Beacon Project, an initiative which seeks to support entrepreneurs in Uruguay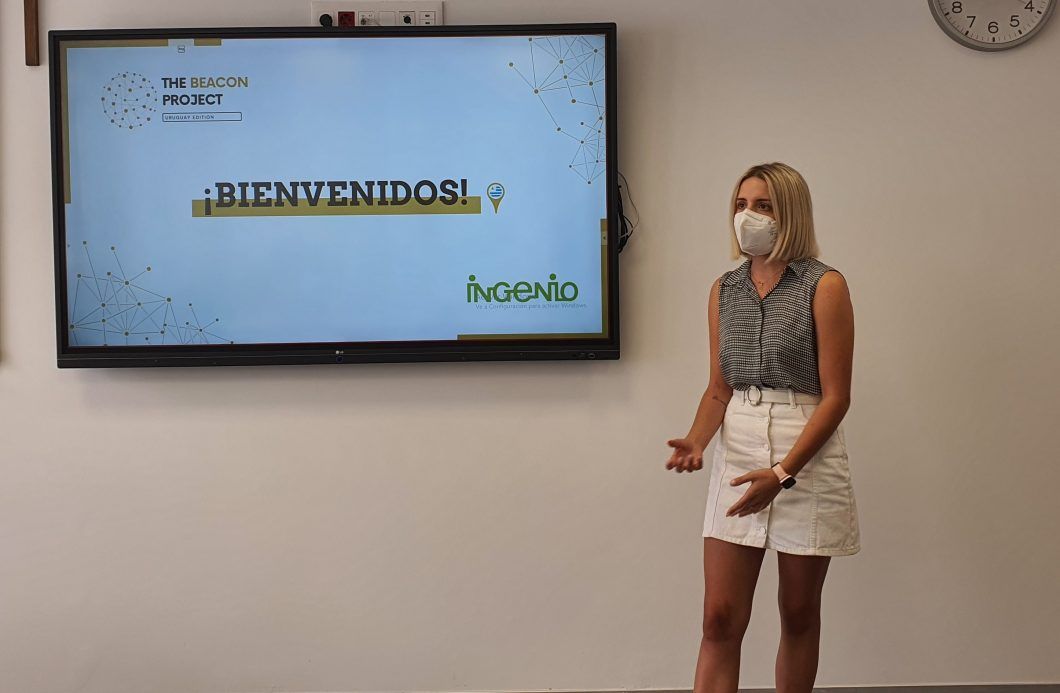 Sofía Cetrulo is studying Business and Marketing on CEU's Elche campus and her international outlook has already led her to take part in a range of international projects. First came her participation in an entrepreneurial project in Zambia aimed at encouraging the creation of start-ups in the heart of Africa. Now it's The Beacon Project: her  performance in Zambia led Bruno Teles, a lecturer at the University of Oklahoma and the man behind The Beacon Project, to invite her to be the coordinator in Spain of this project. This challenge is particularly appealing, as it's all about helping entrepreneurs in her home country, Uruguay.
What role do you play in this project?
First of all, I'm the point of contact between CEU and The Beacon Project. This means that I have to meet with the lecturers involved to discuss project matters. I have to set deadlines for deliverables and agenda points, explain how the project works and present the project to participating students, amongst other things. I'm also organizing this year's project with Uruguay, meaning that I have to constantly liaise with the other coordinators of The Beacon Project to create synergy between the different teams.
I'm also the point of contact between The Beacon Project and Ingenio, the start-up incubator in Uruguay that we work with. In this sense, my duties have included presenting the project to the incubator first, and then to the start-ups to invite them to participate. And I was also responsible for leading the selection process that the companies had to go through in June and July.
Another thing is that over the course of the summer I took part in the project branding process (choosing the name, logo and the colours which identify us) and in the drafting of the manual which lays down the deliverables we're requesting from students.
Finally, I play an active role in coordinating four of the eight student teams which are supporting the start-ups. For this, I need to guide the students at CEU and the University of Oklahoma as they put the deliverables together. I also arrange meetings with the start-up CEOs and ensure that information continues to flow between the different groups of students working with the same company.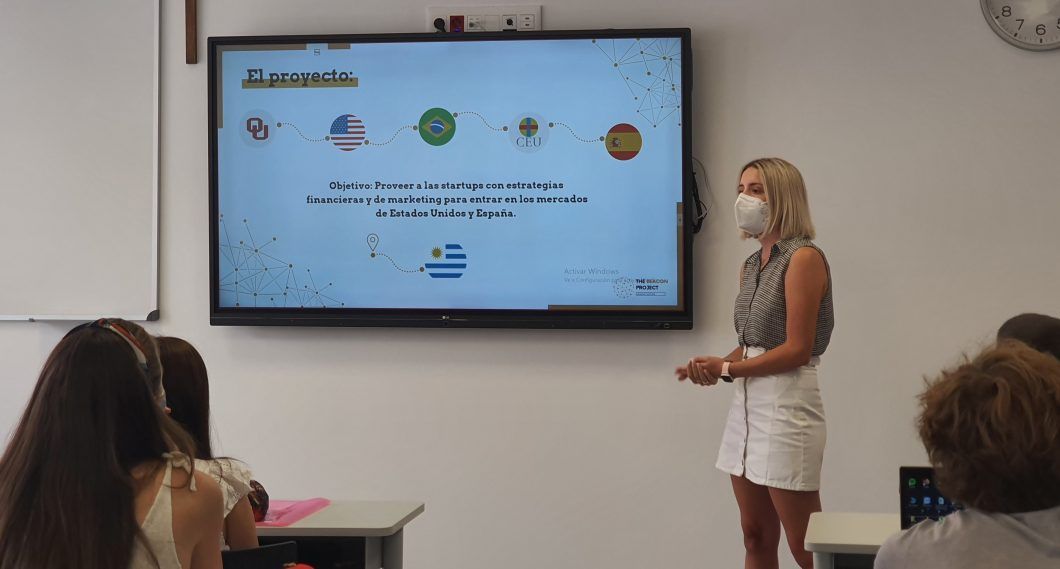 Education in a globalized world
Why did you decide to get involved in this initiative?
There are a lot of reasons why I decided to take part in this project. On the one hand, it's a great networking opportunity, as it allows me to connect with students, companies and lecturers in different parts of the world. I can also put into practice the theoretical content I've learnt in class in international markets. And then it's a great opportunity to make a real impact on start-up in developing countries, helping them to scale up their businesses. We do that by offering them insights into areas like marketing, finance and market research.
What do you think that coordinating this project with CEU students will do for you?
Talking part in this project has given me the chance to reach out to companies in a range of industries and to students from different backgrounds – and that's always positive, enabling you to add to the knowledge you already have. Right now I'm working on different business projects. Two concern the development smartphone apps, another about a marketplace for football fans and then a fourth start-up focusing on software to manage canteens at educational institutions. Each of these companies are working with three different groups of students: one from the MBA programme at the University of Oklahoma, another made up of undergraduates at the same university, and finally a third group of students, who are Business Management and Marketing students at CEU.
So, it's a great opportunity to put leadership and coordination skills into practice. We have to deal with three different time zones, use different languages and use technology. The project has given me an insight into what working life is really like and I've improved my skills. I'm sure that all this will make me better equipped to adapt to today's changing environment.
After your experience in the Zambia initiative as well, what do you think that university students can gain from projects of this type?
One thing is that they get us out of the classroom and make us realize that everything we learn about at university can be used in an actual situation with a real business, and not just in Spain, but anywhere in the world. In the end, as Business Management and Marketing students, we're preparing for careers in a globalized world, and being able to work on these international projects is a great way to learn about today's job market.
It's also a great opportunity for the students to put their critical thinking skills to the test. As it's a collaborative project, everyone has the opportunity to give their opinion without having a "boss" looking over their shoulder and that means that people are freer to say what they think.
Support for international entrepreneurship
You're working with MBA students again, from a prestigious institution like the University of Oklahoma. What have you taken from this experience and how can this be useful for the students involved in this project?
The advantage of working with students from an institution like the University of Oklahoma is that it enables you to experience a different kind of education system from that which you see in Spain. And you also come in contact with a different culture, that of the USA in this case. So, it's not just that you find out about how people work in other countries, but you also come to a better understanding of concepts and issues that we're already acquainted with at CEU, and learn new things too. And because they are MBA students, many of them have different backgrounds and extensive employment experience, making the final proposals that much better.