This week, CEU Cardenal Herrera University will have the honor of awarding H. Em. and Most Rev. Cardinal Santos Abril y Castelló as new Doctorate Honoris Causa, an occasion to elevate the prestige and brand of our institution.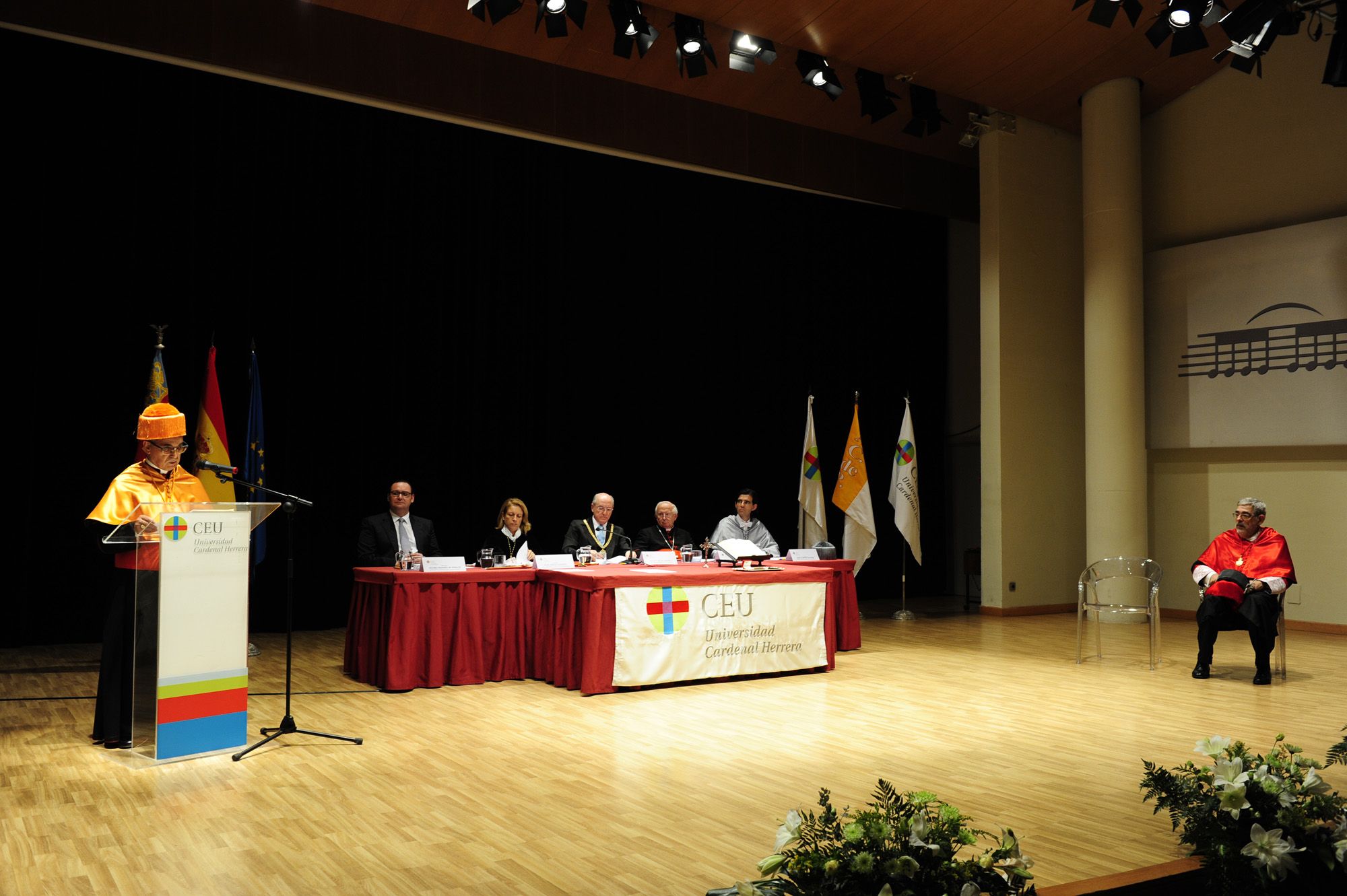 But, what is a degree Doctor Honoris Causa?
A degree Doctor Honoris Causa (abbreviated as Dr.h.c.) – or honorary doctoral degree – is often awarded in recognition of one's life experiences, for example considerable contributions that the recipient of the title made to a certain field of research. 'Honoris Causa' is Latin and means 'for the sake of honor', which means that the degree is bestowed as an honor rather than through the completion of certain academic requirements. Those who are honored with this title often do not have any prior connection to the award-giving institution.
A degree Doctor Honoris Causa is conceded according to the following criteria: immaculate moral qualities (like integrity), personal merit in a certain field and recognition by peers. All of these criteria must be met before an honorary doctoral degree can be awarded. Doctors honoris causa can be seen in all fields of knowledge, such as philosophy, arts and philology, exact sciences and social sciences.
The list of personalities awarded an honorary doctoral degree include Mr. José María Aznar (former Prime Minister of Spain 1996-2004), Mr. Valentín Fuster (Physician-in-Chief and Director of Mount Sinai Heart) or Mr. Mario Moretti Polegato (CEO of GEOX and President of our university's International Advisory Board).
And who is Cardinal Santos Abril y Castelló?
Cardinal Santos Abril y Castelló is Archpriest of the Papal Basilica of St Mary Major and Vice-Camerlengo of the of the Holy Roman Church, and was proclaimed Cardinal by Pope Benedict XVI in the consistory of 18 February 2012. Read more about his biography here!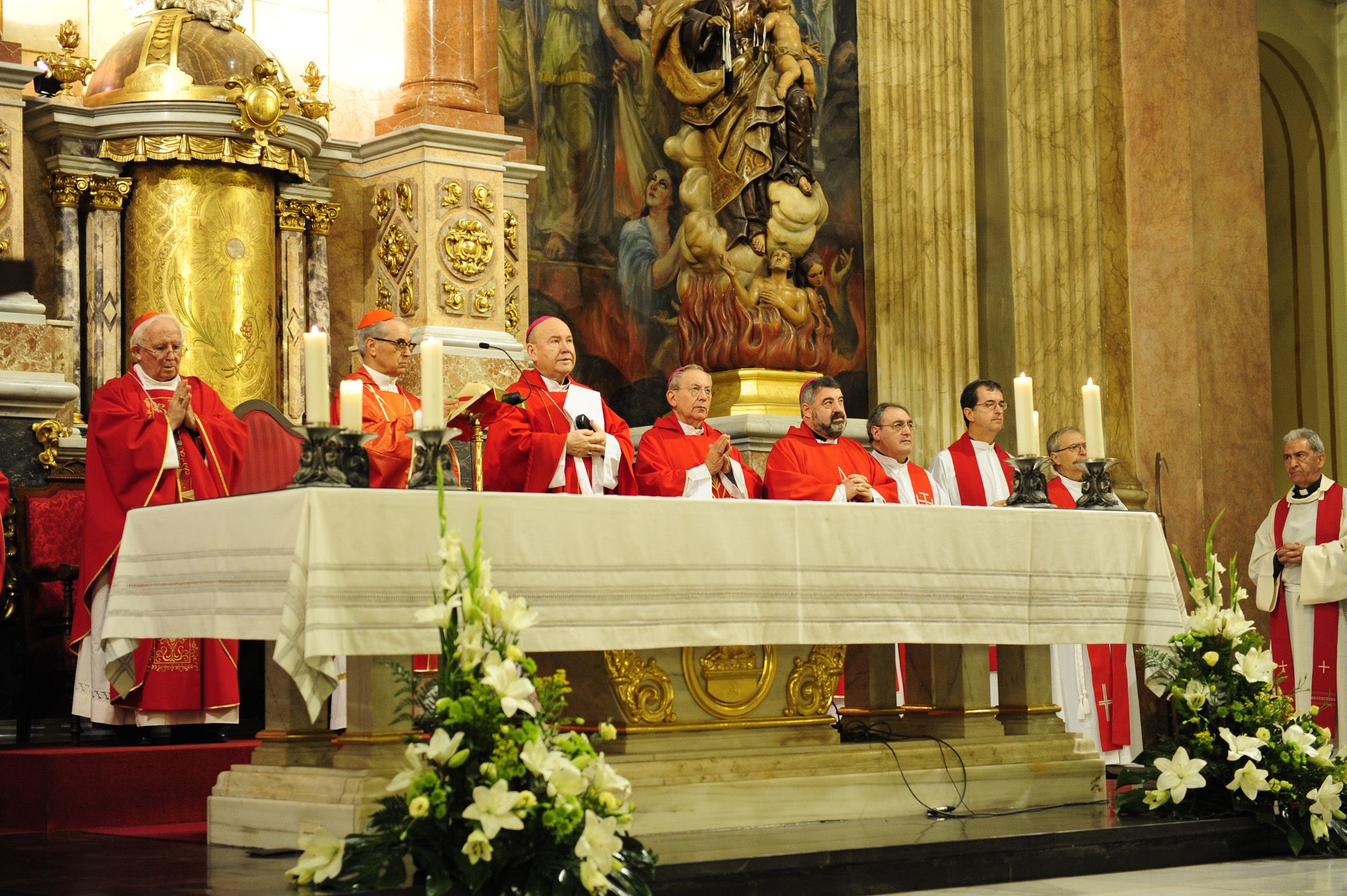 When will the event take place?
The inauguration as Doctor Honoris Causa of H. EM. and Most Rev. Santos Abril y Castelló will be on Wednesday, October 29 2014. The Eucharist will start at 10:00 in the church of Santo Ángel Custodio. The inauguration itself will be at 12:00 in the Palau de la Música de Valencia.
On that day, no theoretical classes will be held in our campuses in Moncada and Alfara del Patriarca. If you have a practical class scheduled for that day, please contact your coordinator or a professor for more information!
You will see all the photos of the event in our Social Media channels: Facebook, Twitter, Instagram and Pinterest! If you are a user of Twitter and you are attending the event, you can use the hashtag #HonorisUCH to share your vision of such an important and solemn academic event!