Educated at CEU Valencia, Amelia Perea now works for one of today's most prestigious firms: Wiel Arets Architects, based in the Dutch capital
The Valencian architect Amelia Perea Almenar graduated in Architecture at University CEU Cardenal Herrera in 2014. While she was studying, she undertook an international internship at Cruz y Ortiz's studio in Amsterdam, obtained through the BEPAD European Internships Programme for Architecture undergraduates at CEU-UCH. And now she's in the Dutch capital once again, working for one of today's most prestigious firms: Wiel Arets Architects.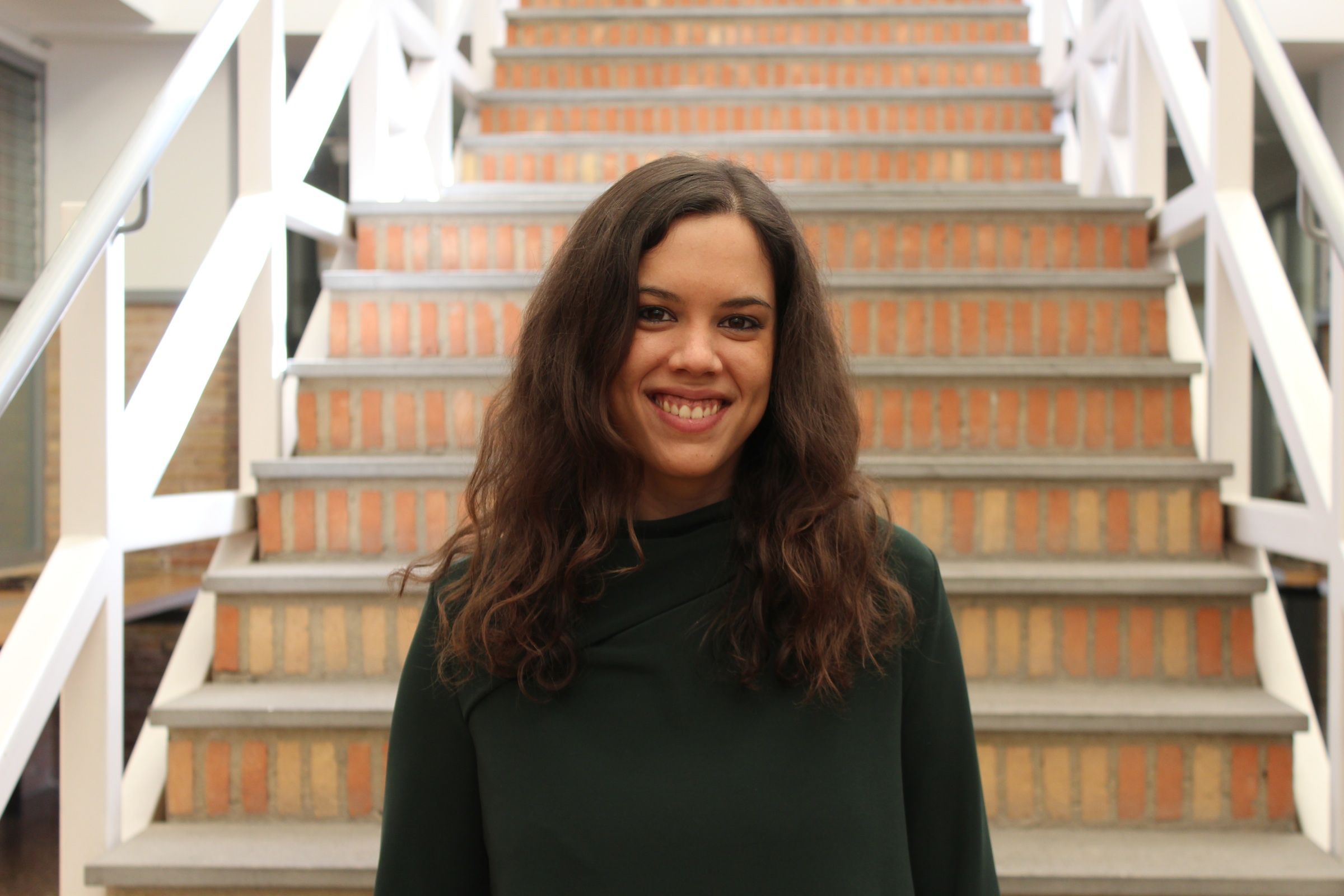 Despite the distance involved, Amelia has maintained strong links with Valencian architecture. Together with the architects Álex Etxebarría and Eduardo Landia, one year ago she won the competition to renovate the building which is home to the official Valencian architects' association, the Colegio Territorial de Arquitectos de Valencia, as part of its 50th anniversary celebrations. 60 entries were made and 2700 members of the association voted: in March, she came back to Valencia to inaugurate the building as one of the competition winners. A few days beforehand, she also came to visit the place where she trained to be an architect, her academic home: the CEU-UCH's ESET, the Technical School of Design Architecture and Engineering. During the International Week of Architecture at CEU Valencia, she appeared alongside her fellow graduate José Alamar, who works for Foster + Partners, in London, to share her conception of Architecture with our students: in Amsterdam, in Valencia… and across the world.
What key qualities does a good architect need?
In my opinion, you have to be committed both to your work and to your clients, because they are the ones who will inherit your work in the end. Every detail of a project is important: nothing should be left to chance and you need to be meticulous. You need a healthy dose of constructive self-criticism and, of course, you need to be curious about the world and to look for the meaning and nature of things – so that you can use them.
What advice would you give to our current students?
To travel, travel and travel again. To visit the architectural works we study in books, as feeling that space is not something you can get from the books themselves, although I don't want to underplay their importance. You must also question everything, wonder about why things are the way they are, so that you can understand them better, and not take anything for granted. Talk, compare different opinions and have healthy debates with friends, classmates and lecturers. We can learn and teach others so much by subjecting ideas to examination, and thereby refine your own.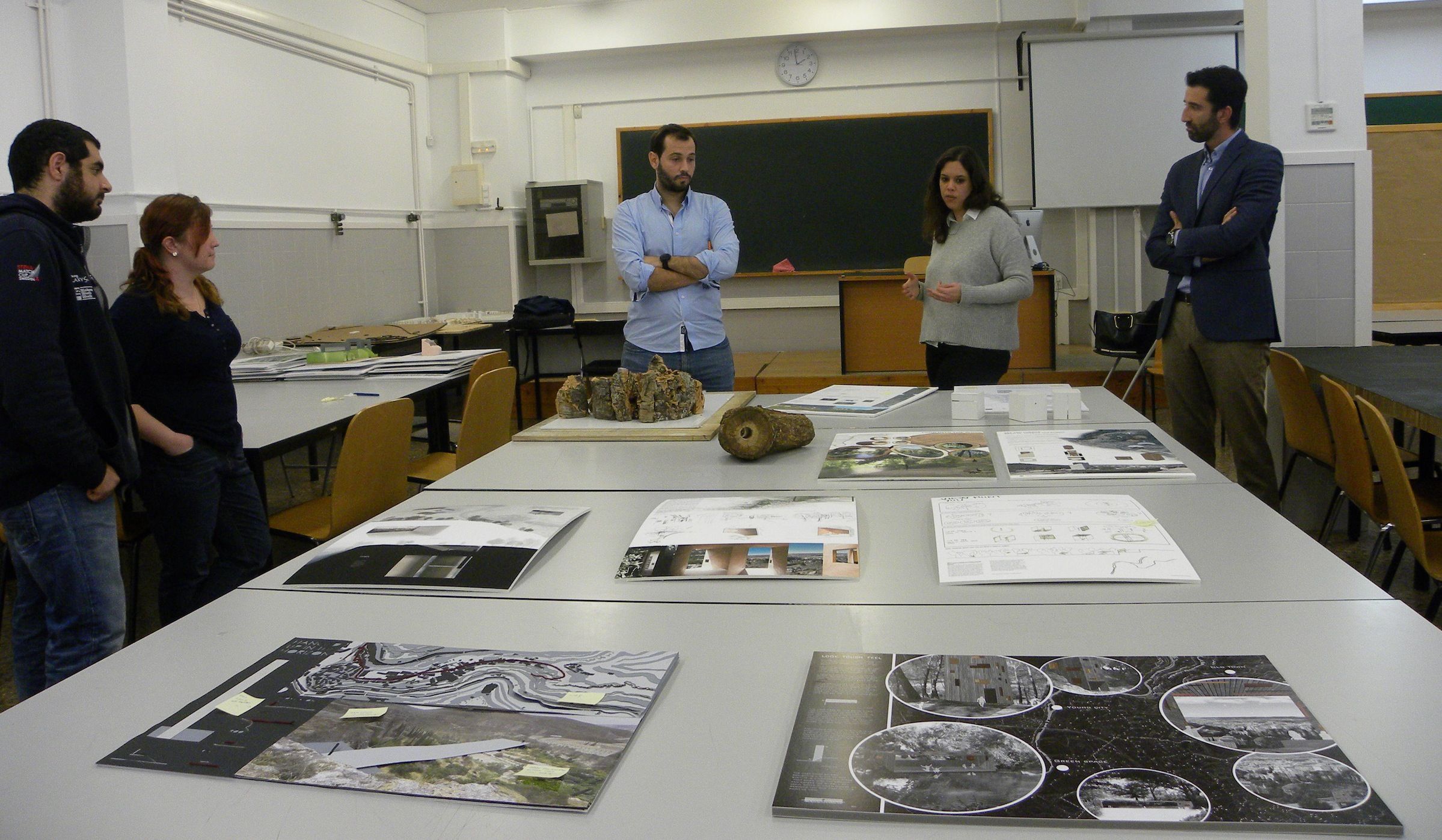 What was the best thing about your time as a student at CEU?
The thing that made the biggest impact on me during my degree was the first summer course that some of my fellow students and I went on. We didn't know each other before, but now we're all great friends. It involved a trip to Finland to see Alvar Aalto's work, organized by our lecturers Nacho Fos and Nacho Juan. The trip took me completely by surprise and it was one which made me understand what I was studying. My motivation with regard to the subject changed completely, and I think that it was from that point onwards that I really began to study architecture. Going on that trip was the best decision I took as a student.
You've achieved a lot in these first few years of your career. What challenges or new projects lie ahead of you?
In the long, or perhaps not so long, term, I'd like to work for myself and lead my own team. I'd also like to be able to teach other people about all the things I'm learning, but before doing that I'd like to learn more about architecture from a theoretical point of view. You should never stop learning.
Read the original article in Spanish here!