During this second semester, most European and Iberian-American students will study Architecture, Business Management and Communication degrees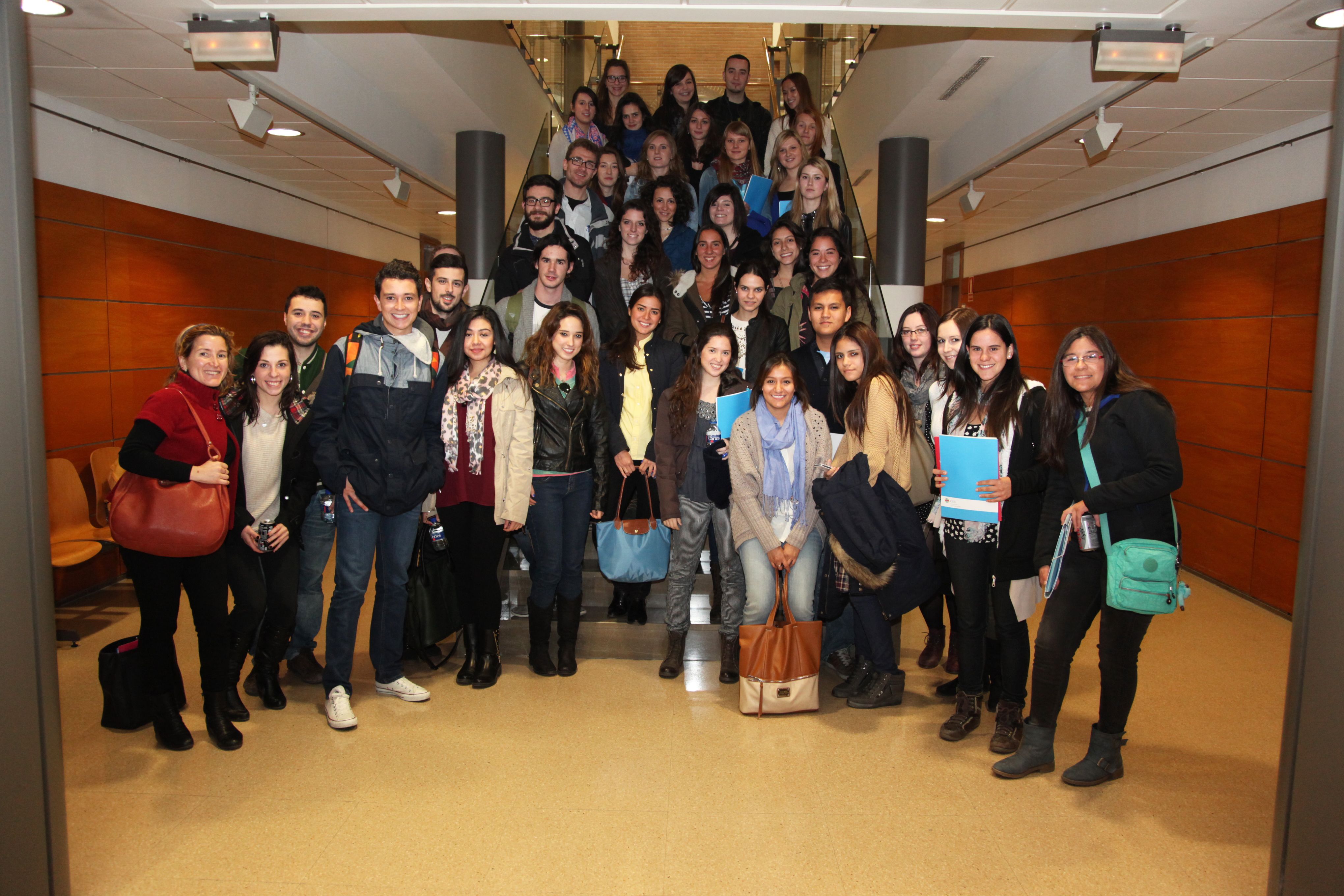 The International Relations Office celebrated a hospitality session in order to welcome the 70 international students who will study for a degree in the CEU-UCH University during the second semester. Students from 13 European and 5Latin-American countries will mainly study for Architecture, Business Management and three different communication degrees. Moreover, Law, Political Sciences, Odontology and Physiotherapy are some of the degrees that welcome students through Erasmus Programs and through other international exchange programs with Iberian-American countries.
During the Welcome Day, Elena Alcaide, the International Relations Office member who is in charge of the Erasmus Program welcomed these international students and explained them about facilities, services and academic life activities in which they will be proposed to participate during their stay in the CEU-UCH University. Iván Calvo, director of the Santander Bank's branch in the Luis Campos Górriz building also stepped-in during this meeting and the Gaelic football team has been presented to students as an extra-academic activity in which every international student has been invited to participate.
The Languages Office created a test to determine the international student Spanish level. The Welcoming ceremony ended with a snack in order for them to share their experience from their countries and Universities of origin and to answer any concrete queries or doubts concerning their future 6 months stay in the CEU-UCH University.