University CEU Cardenal Herrera is currently holding the XV International Student Congress. It's a contest with only one objective: to find and make new contributions to science.
Along with three delegates, Adam, Chia and Marina, we have discovered this year's CEU UCH Student Congress has gone from strength to strength and it has marked the start of a new edition, with more than 400 participants from all our degrees.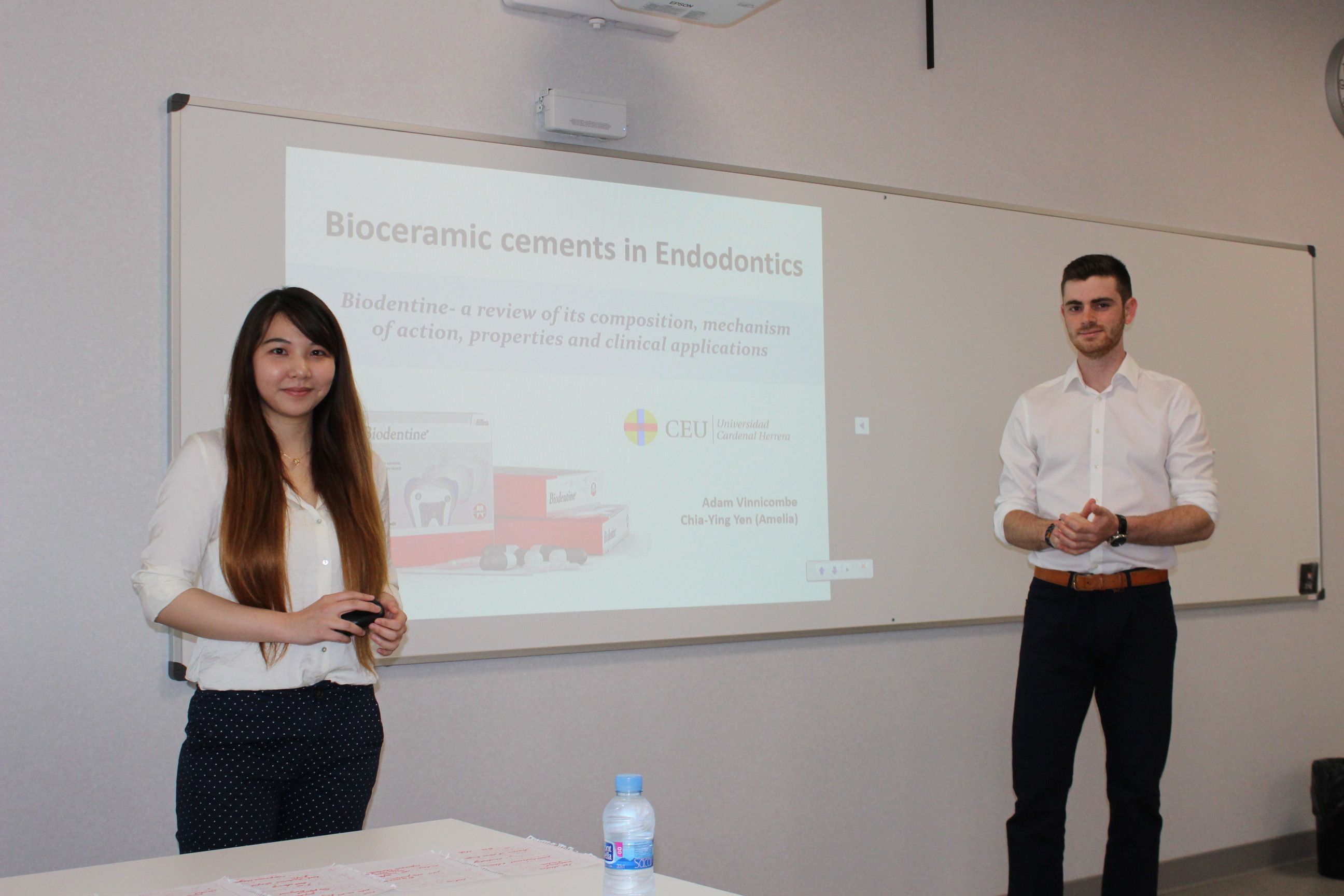 "The International Student Congress is an opportunity to interact with young people from all disciplines who are interested in research. It allows us to show our research and learn a lot from the different communications our colleagues have developed as well."
Adam Francis Vinnicombe is in his fourth year of Dentistry (Degree in Dentistry) at University CEU Cardenal Herrera, and this is the second time he has participated in the International Student Congress. Together with Chia Ying Yen, he presented a study of 'Bioceramic cements in endodontics: biodentine – a review of its composition, mechanism of action, properties and clinical applications', a project in which they are analysing new materials in endodontics.
"The CIE is an experience that I recommend to everyone, a unique opportunity to learn and share knowledge"
Passionate about research, Chia Ying Yen came to study at CEU Valencia from Taiwan. Although this is the first time she has participated in the Congress, it is an experience that she recommends to all students.
"This congress offers us the opportunity to share our research and the work that we carry out. In this contest, we are the protagonists."
Sharing ideas and knowledge with students from other degrees
"I think the opportunity offered by the Congress to share ideas and knowledge with students from other degrees is very interesting. It is an opportunity to listen to students who have dedicated their research to very different topics that they care about and that they want to share with everyone. I like to discover how passionate other people are."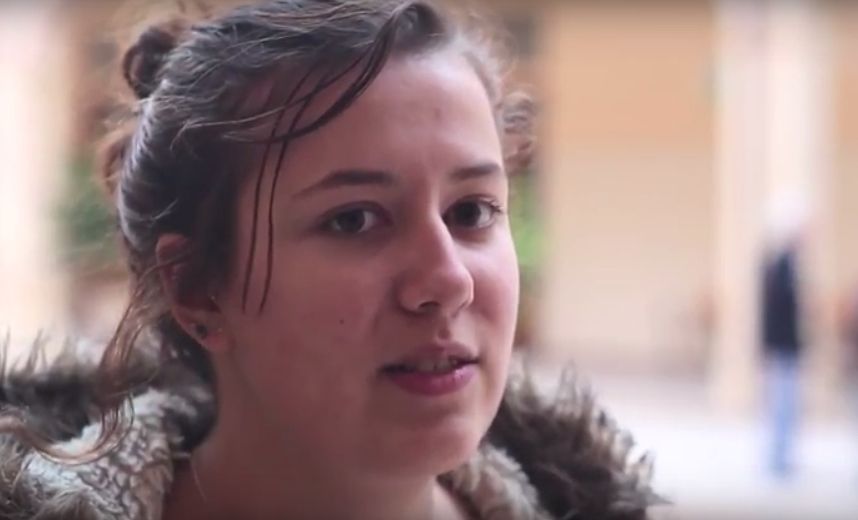 Marina Lewis came to the University a few months ago from the US, to study Nursing (Degree in Nursing).
Along with other course mates on the degree, she presented a study called 'Bibliographic review narrative on the biography of Florence Nightingale' to the XV Student Congress. "I liked preparing this research a lot, because, although we have just started our studies, it has allowed us to discover a lot about our profession, about certain regulations that did not exist before, and about how nursing has evolved".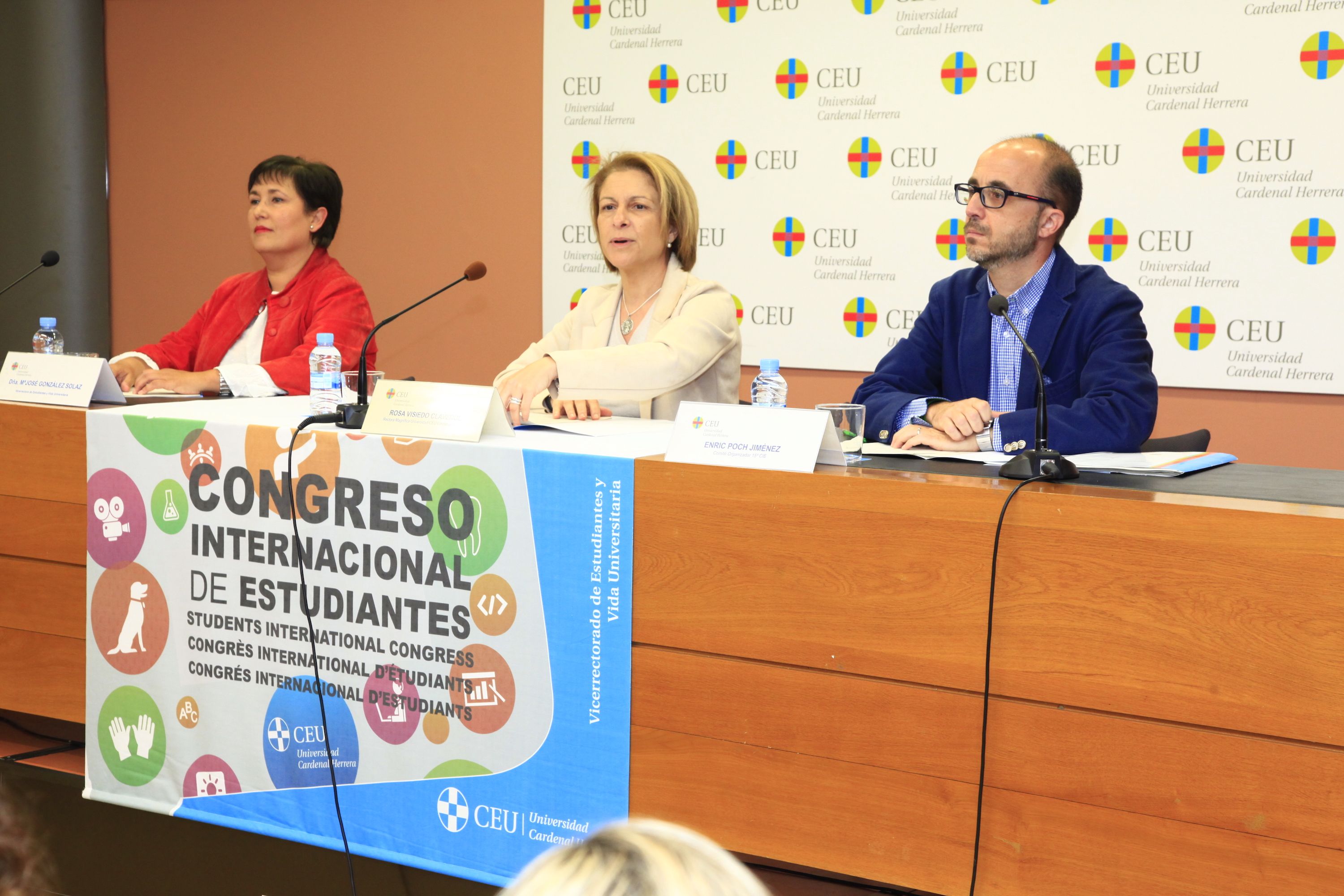 "There is nothing that expresses the spirit and vocation of the university better than that curiosity, that inquisitiveness to increase knowledge". Using these words, Rosa Visiedo, the Rector at University CEU Cardenal Herrera, hosted the XV Student Congress. Investigating, learning and sharing ideas and knowledge – that is the main objective of the CIE.
"If I do not know something, I will research it." – Louis Pasteur
Translated by: Emily Mizon