58 of these students are form 11 European countries and are here as part of the Erasmus Programme, the other seven students are here through agreed exchanges with universities in Chile, Mexico and Argentina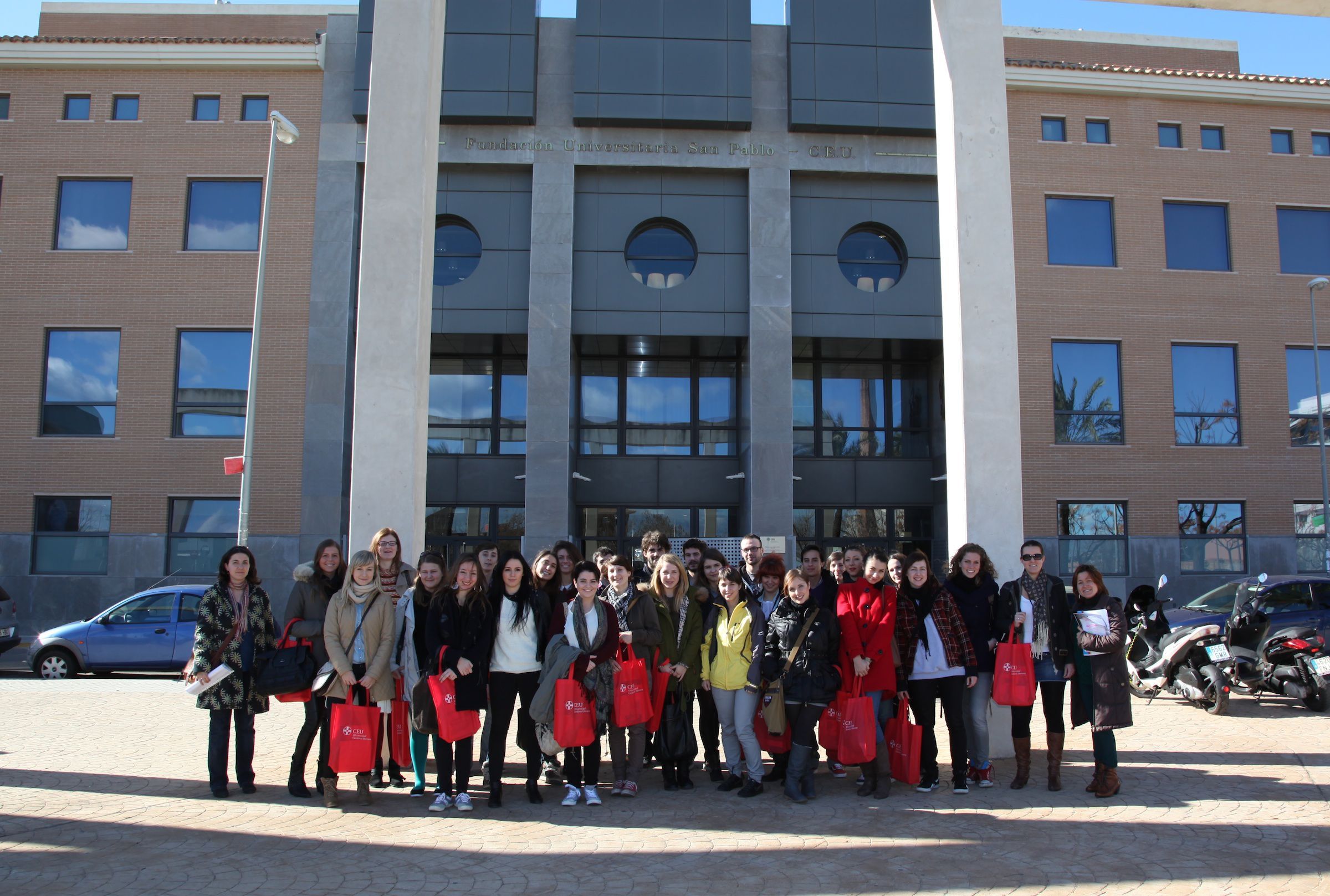 Italy, Holland, France, Poland, Belgium, Ireland, Greece, Lithuania, Slovenia, The Czech Republic, Portugal, Chile, Mexico and Argentina. A total of 65 students from these 14 European and Latin American countries will carry out their university studies in the various departments of the CEU Cardenal Herrera University of Valencia. Today, the International Relations Department held a welcome day in order to welcome the students to the university.
During the welcome day, the new international students, who have come to the university by means of exchange programmes, have become acquainted with the registering and enrolment procedures of the university that will commence next Monday, as well as receiving practical information about purchasing tickets for the metro, the CEU student card, the academic calendar and the Erasmus friend programme, it is thanks to this programme that CEU-UCH students can provide support to the exchange students, especially during their first days in Valencia and at the university.
Tour and Paella Valenciana
This welcome day also offered students additional information about safety in Valencia, housing, Spanish courses, etc. They were also provided with additional material with tourist information, as well as the Guide to Local Resources for International Students that the local council reviews every year.
The welcome day also included tours of the library and the Bartolomé Serra Marqués Centre of Audio-visual and Multimedia Production, the day concluded with the students enjoying Valencia´s traditional Paella, which is cooked with rabbit and chicken.