We are more than happy to welcome 100 new Erasmus+ students who without doubt will have a life changing experience here in Valencia and at University CEU Cardenal Herrera.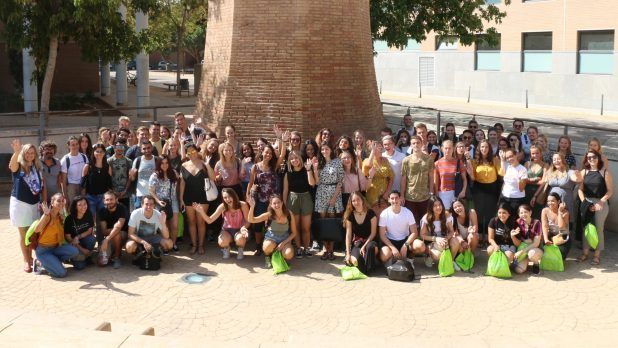 This year, as usual, there is a wide variety of nationalities among students. Not only did they come from Italy, France, Belgium, Germany, Sweden, Netherlands or Portugal but also Ecuador, Argentina, Peru, Chile, Mexico and Colombia. Also, they are here to study different degrees such as Law, Marketing, Journalism, Architecture, Medicine and even Veterinary or Dentistry. That being said, it is clear that everybody will have an exceptional opportunity to get to know different cultures and meet interesting people.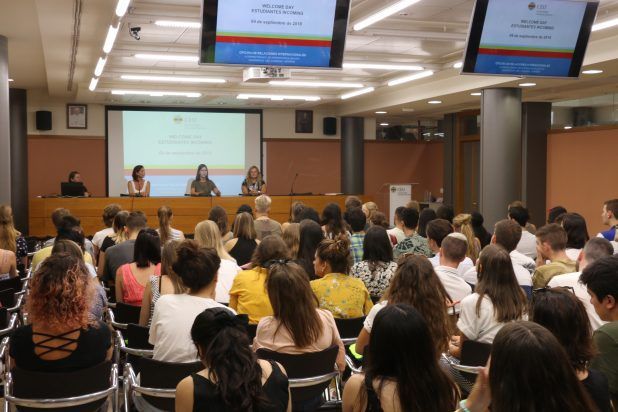 After a warm welcome speech the university staff continues with all the necessary information related to the registration, course enrolment, student card for the library and the explanation of how CEU Valencia functions. Later on, the students get to know the campus services. There is a wide range of activities that will satisfy the interests of everybody. However, if it is impossible to find something that suits you, build a community of students with common interests by proposing the creation of a Club! Moreover, the Languages Service welcomes everyone who is interested in language exchange, courses, workshops and debates. For those who cannot imagine their life without doing sports, the Sports Service offers different kind of activities that will let you live an active lifestyle.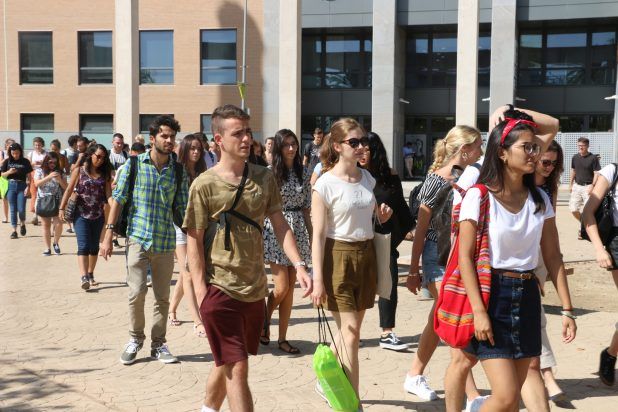 During the guided tour the students are introduced to the Library, the Faculty of Health Sciences, Audiovisual Production Centre and get an opportunity to see where the facilities of the campus are situated.
We get to know Lapo, an Erasmus+ student from Italy who is eager to start the new semester: 'I have been here for two days only but I have fallen in love with Valencia already. I am sure that this will be an amazing experience!' he says.