Professors from six universities in Poland, The Netherlands, Austria, Lithuania, Latvia and the United Kingdom participated in the sessions.
CEU-UCH Cardenal Herrera University from October 21 to 24 gathered university professors from six countries at the Elche campus for the Second International Week. These professors, who come from Poland, The Netherlands, Austria, Lithuania, Latvia and the United Kingdom, gave classes to our Business and Marketing students in which they discussed various matters in relation with international research in marketing, city branding strategies on the internet, international immigration and its impact on the economy and on job markets, and business communication.
According to Ana Isabel Mateos, who organized the iWeek, "the foreign professors as well as our Business and Marketing students enjoyed the activity." Mateos says that "the classes allowed our students to play an active role, which was enriching in their opinion".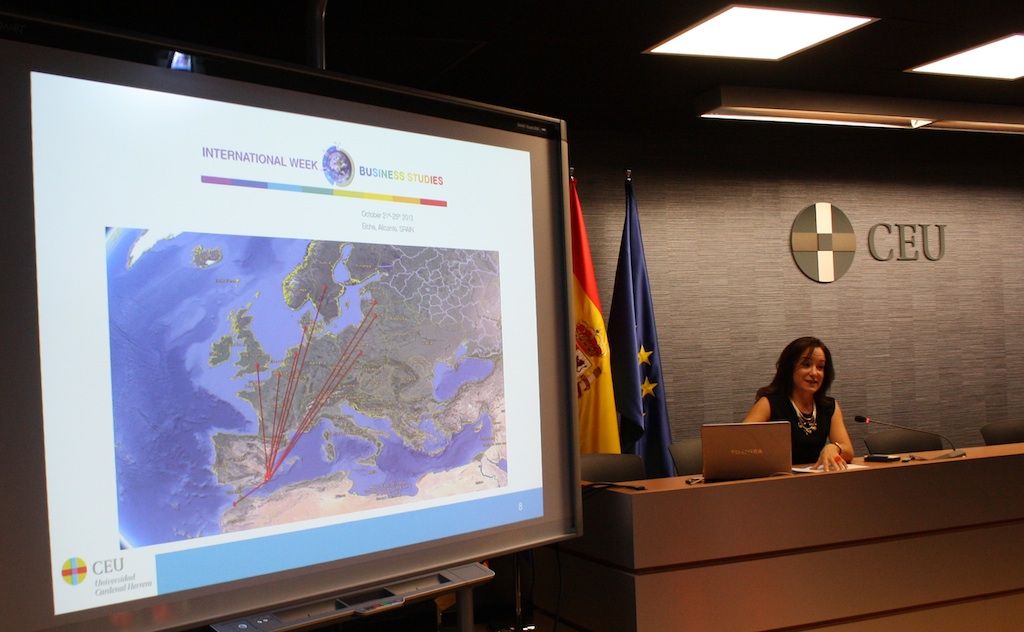 International agreements
The International Week gave us the chance to start conventions and partnership agreements with other European universities with relation to exchanging professors and students. "Through these agreements we can consolidate the internationalization strategy at CEU-UCH," Mateos emphasizes.
The foreign professors who visited our campus had a schedule of cultural activities. They got to know the history of the city Elche, which has the honor of being proclaimed twice World Heritage Site, for the Palmeral palm orchard and the Mistery Play of Elche.