Passion, determination and hard work – that is how Alma Paula Aranda, a physiotherapist who has found her true calling, has become a true pioneer in social responsibility. After the recent success of her inclusive sports event, I Salón del Deporte Inclusivo, and the launch of the magazine Insport, Alma is now working on a new project: "to turn the Valencia region into the number one area for adapted cycling in Spain."
Alma was one of the first graduates in Physiotherapy at CEU UCH and in this interview she talks about the "magic" of her profession and the reasons behind her commitment to inclusive projects: "it's the way in which I can strive to normalize functional diversity, making our society less disabled."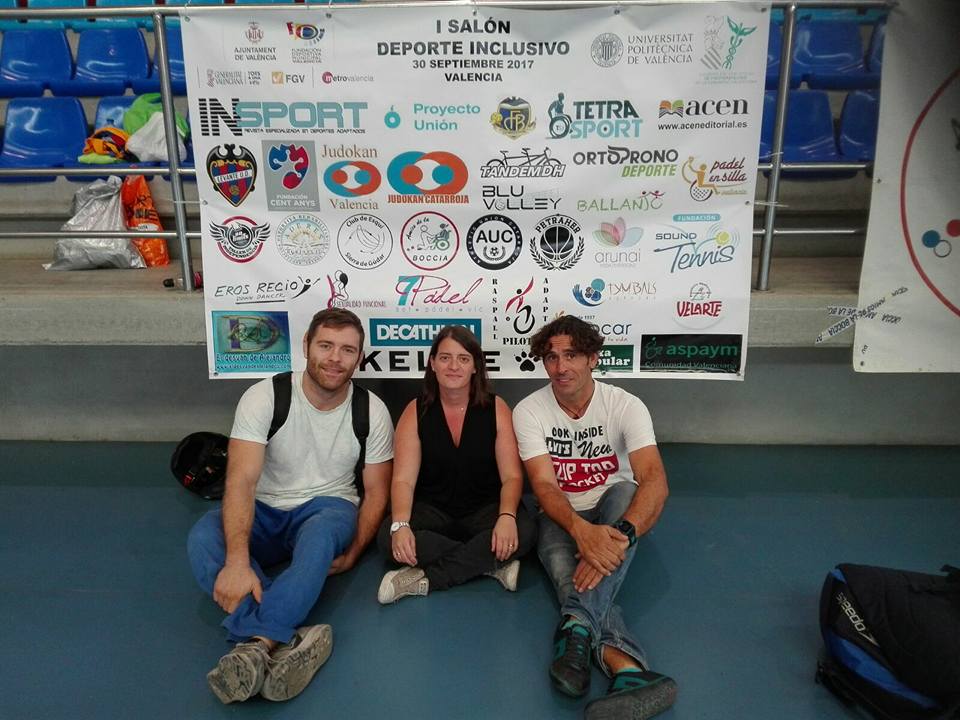 Where does this commitment to a more inclusive society come from?
Working with people with a disability is what made me fall in love with this profession, a long time before I actually began my degree. It's through them that I learnt to take diversity for granted and so it surprised me to then see how society very often isn't designed for everyone. When you have one or two weekly sessions with someone for years, a bond is created between you and there's a space in which you can speak openly about everything. I've always thought that many of the difficulties my patients have can be put down to the lack of thought that's put into the creation of our environment. And it's partly their "fault" then that I now argue loudly for a universal design at every level. Organizing and participating in a range of inclusive projects is the way in which I can strive to normalize functional diversity, making our society less disabled.
What's your verdict on the this event that you've organized in Valencia, the I Salón de Deporte Inclusivo?
It's been a success. Despite the difficulties that have appeared along the way and the lack of resources, we've managed to pilot an event which we hope will be taken as an example to follow for adaptive sports in Valencia. It's all thanks to the help of a range of organizations, such as the Fundación Deportiva Municipal, the UPV, the Colegio de Fisioterapeutas, and also Germán García, because without him this would have been impossible,  and then also all the clubs who offered activities and the companies who supported us. There's a lot still to learn, but we know that we've been able to plant a seed which could now grow into a great project.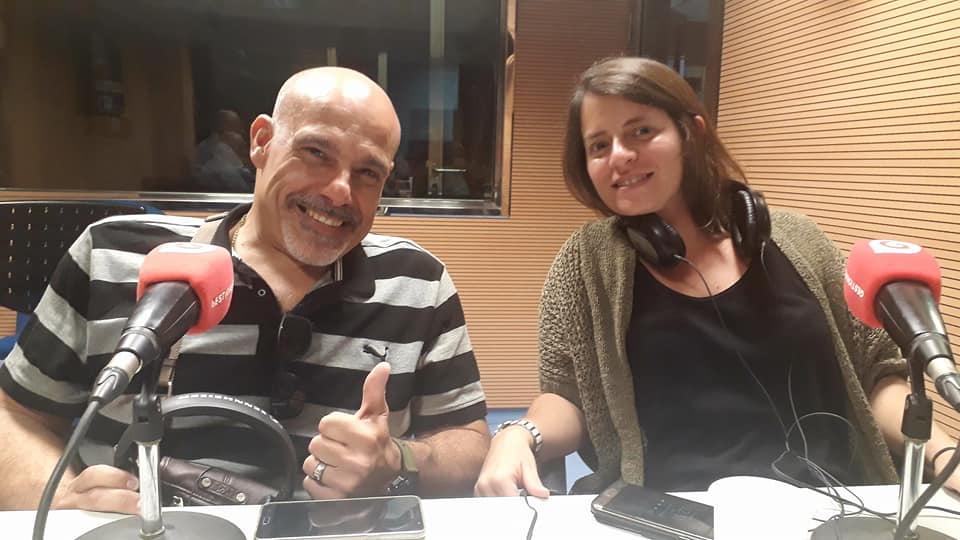 What response are you seeing from society?
It's a challenge for us to attract the interest of society in these events and to get people to come to them. Inclusive projects have to make an impact on everyone, not just on a specific group of people who you already know are interested in sport or the issue itself. Those of us who already form part of this world know the value and benefits of inclusion – what we need to do is to convince everyone else. We have to stop trying to persuade other people and start to show them the potential that these events have.
Setting up a company or organizing an event like this is not an easy thing to do. How do you go about working for social development?
It's been easier now than it was for me when I set up my own private clinic. That's probably because I have a lot more experience now than when I opened it ten years ago. Although the field I'm working in and the strategies I need to employ are very different, I can see how much I can achieve through hard work. You don't have that kind of self-confidence when you're twenty-four.
"IT'S VERY EXCITING TO BELIEVE IN A PROJECT AND THEN TO MAKE IT A REALITY.  AND IF IT'S ALSO SOMETHING WHICH HELPS MAKES THIS WORLD A BETTER PLACE, THEN JUST IMAGINE."
What's next?
I'm now involved in a very special project: to turn the Valencia region into the number one area for adapted cycling in Spain. For the project, I'm working with Ruth Aguilar (who was awarded the Valencian regional government's Medalla de Oro al Mérito Deportivo in 2014 and is a member of the ONCE charity's Paralympic trainer group), Cristina García, President of Asociación TetraSport (which supports participation in sport by people with a disability) and Mauro Xesteira, President of the Asociación Emprendedores Sin Barreras (which supports entrepreneurship by people with a disability). All this is backed by the Asociación Tetrasport. We don't have all the details yet, but one of the things we'll be doing is bringing one of the stages of the Spain's main adaptive cycling event, the Copa de España, to Valencia. And then I've always got some crazy ideas going around my head that might one day become great project, but you need to find the right time to bring them to fruition.
"I KNEW THAT I WANTED TO HELP PEOPLE, HEAL THEM, TAKE CARE OF THEM AND HELP THEM TO FEEL BETTER."
Why did you study physiotherapy?
When you're a child, you think about doing every new thing that come across: you want to be a dancer, a firefighter, a fisherwoman, or a singer. After that phase, I knew that I wanted to be a physiotherapist, although I didn't know that that was what that job was called until I got older. I knew that I wanted to help people, heal them, take care of them and help them to feel better. With time, I discovered that that was physiotherapy and so, here I am, many years later. I can say that I did it and that I made the right choice.
You've done two master's courses and around twenty specialization courses concerning physiotherapy, adaptive sports, and therapies involving animals. How necessary is it to keep up with the latest developments?
I'm passionate about working with people with disabilities, especially children, and perhaps I've cast too wide a net with my training. In any case, I think it's important for all professionals to keep on learning. It's the only way to avoid stagnating in your work, to keep your motivation and to avoid getting stuck in routines which end up making the treatment you give feel impersonal.
What do you remember about your time as a student at the CEU Cardenal Herrera University?
I've got great memories of my time there. My year was the first to graduate in Physiotherapy at CEU, sixteen years ago now, and so it was all very exciting. Both for us because of the change from the sheltered life of school and for the lecturers who were trying to establish a new study programme at the University.
I wasn't at CEU long and during the three years of my diploma there, I didn't become very close to many people. I've always been very independent. I've stayed in contact with some of them, but maybe not as much as I would like. Gloria, Lucía, Nacho… I can also say I studied alongside Miguel Ángel Silvestre, and that I gave him a massage during our practical training. He wasn't in my lectures, but people always find that funny.
I've got great memories of my lecturers Pedro Rosado, Javier Martínez Gramage and Miguel Ángel Vidal. Maybe they're not aware of it, but they were an important part of giving that push forward that you need when starting to build a life of your own.
"I ALWAYS FELT THAT i WAS IN THE RIGHT PLACE AND THE UNIVERSITY HAS HELPED ME TO BE THE PERSON i AM."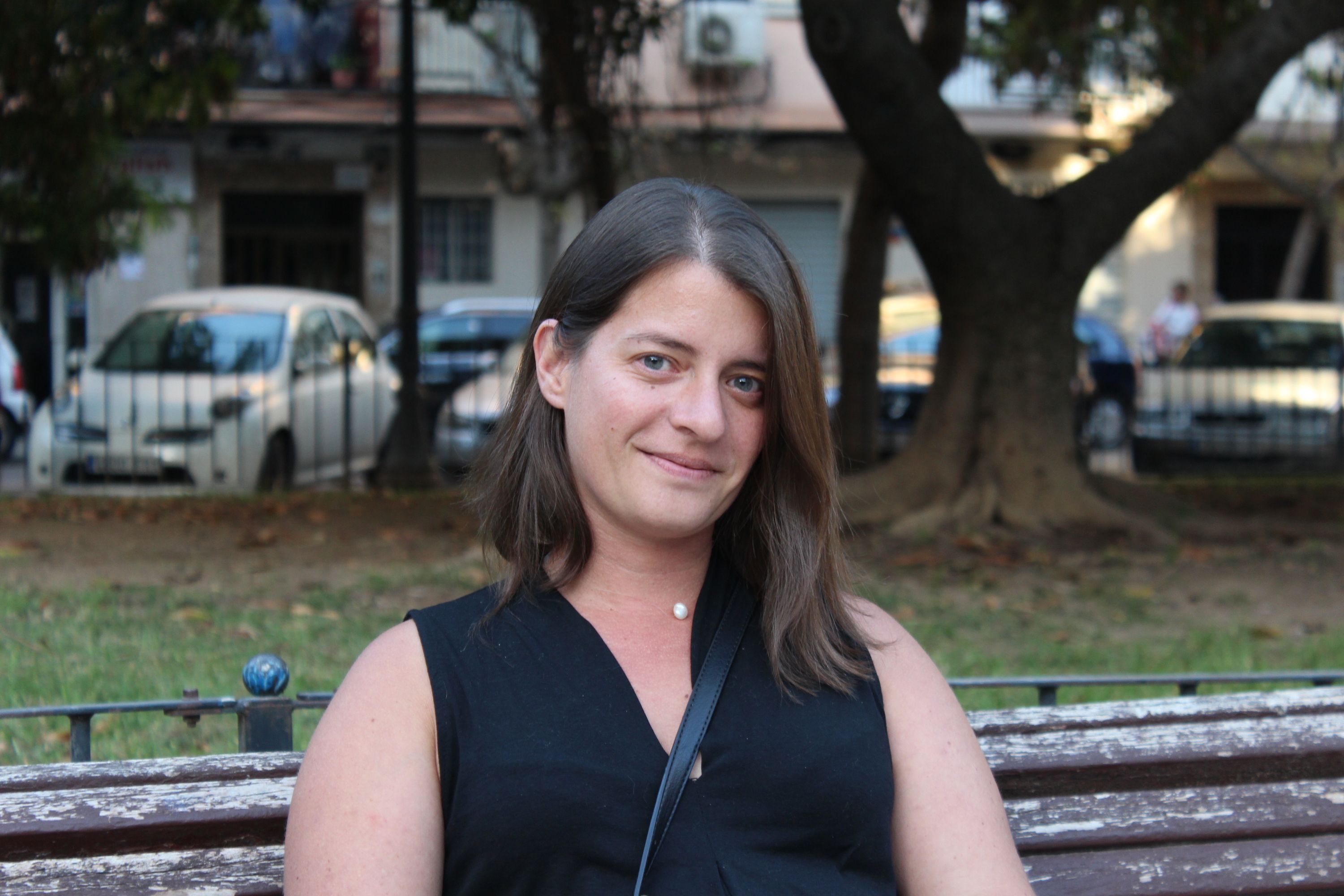 Congratulations to Alma for all your work and all the best for the future!