Photographer, blogger, veterinarian, lover of animals, of adventure and of this world that we live and share, Lucía García Rodríguez, a former student of Veterinary Medicine at University CEU Cardenal Herrera, decided one day to discover the world from a moped she restored herself and share her experiences. More than 2500 kilometres, 7 countries, and the chance to travel at the right pace in order to explore them in depth. Her education in Veterinary Medicine has given her "that ability to sacrifice, that rigor, that desire to investigate and continue learning" and the basis for starting a new project that, through the lens of her camera, will try to capture "some of our jewels in danger of extinction, which for me is a dream ".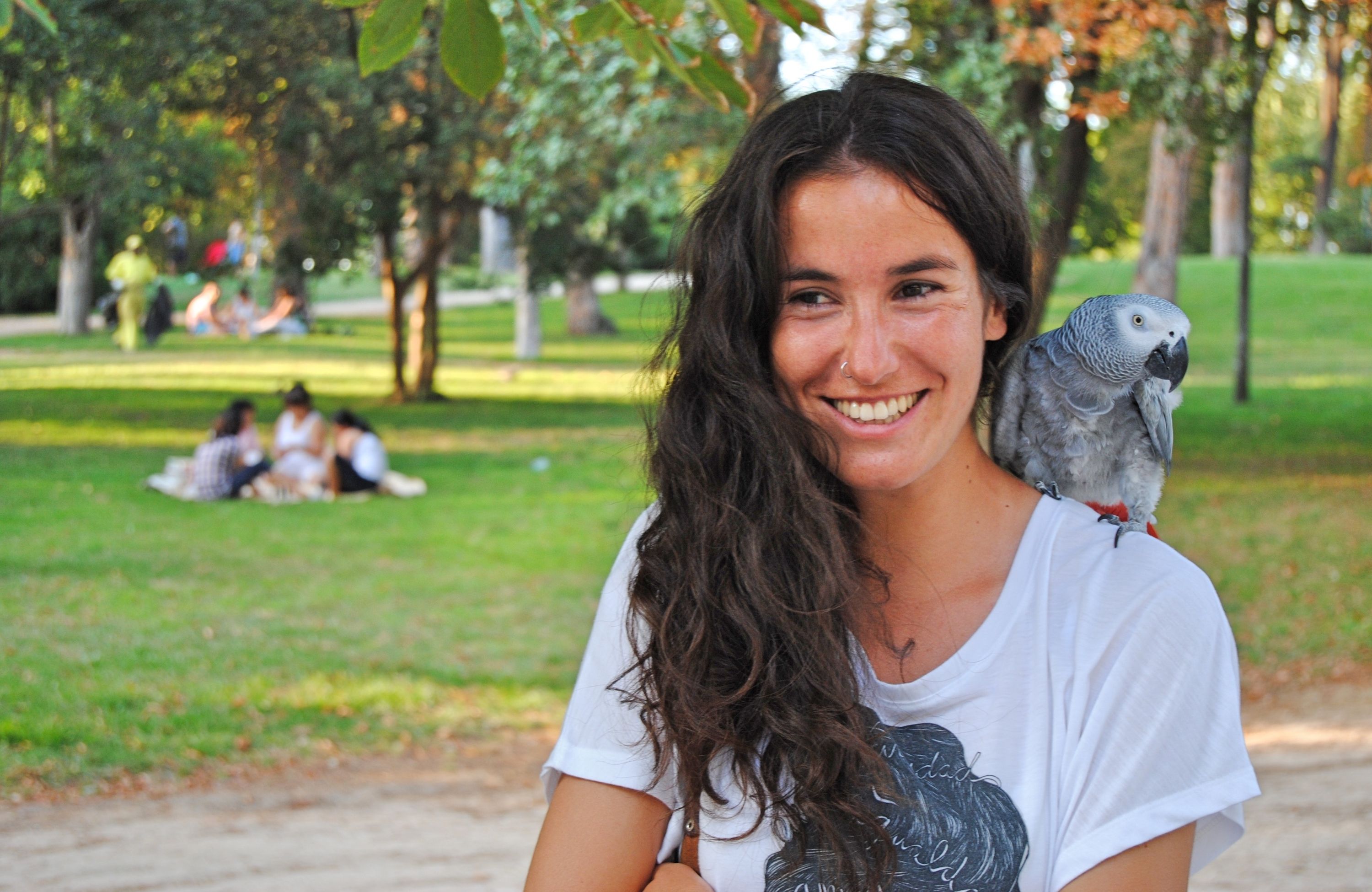 How did this adventure begin?
It was possible thanks to a change in my way of traveling. For years now I have travelled in a different way. I realized that I was much more full of life in the countries I visited, discovering them little by little, being part of them. That is why in recent years I have lived for twelve months in Australia, and I have just arrived back from living in Hungary for ten months. That's where the adventure began. I lived in the second poorest region of the country, Ormánság, specifically in a village of 500 inhabitants called Kémes. One of the preferred activities by people there is fishing, and surprisingly, those who can afford it, use this type of motorcycle to travel to the river. There I discovered this little moped, and it was just something like love at first sight. To me it seemed to be a relic, so it did not take me long to find someone to sell it off, buy it and restore it with the help of a mechanical neighbour. I wanted to return to Spain with my new motorbike, and the idea of sending it never crossed my mind – we would go together, little by little, owners of time.
How did it become the best traveling companion?
I enjoyed the whole process a lot, from the excitement on the day I bought it, through the endless afternoons sanding, to the evenings on the sewing machine measuring and making the saddlebags myself. The trip started many months before I got on the bike and started making progress. But of course, in the end that's the part where you do everything else. I enjoyed riding the bike over some 2500km. Hundreds of kilometres thanks to which I have been lucky enough to cross seven countries: Hungary, Croatia, Slovenia, Italy, Switzerland, France, and finally, Spain.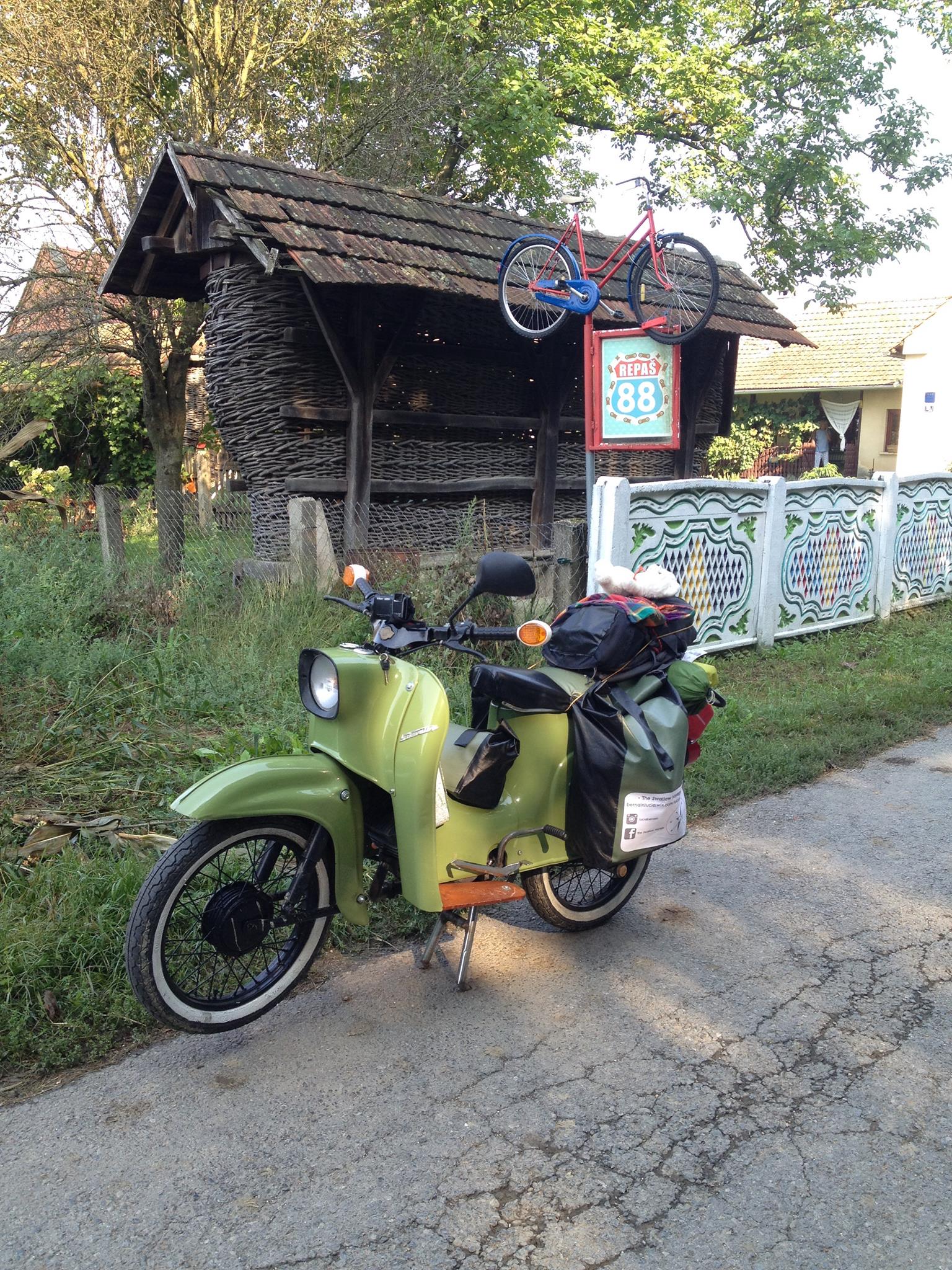 What was your motivation?
Discovery. The new experiences, new people and new flavours make me forget everything else. Later on it was the desire to break down barriers as well, the limits that we put in our minds, as before my trip people looked at me with disbelief, almost with laughter. There were many who thought that I would not even reach the next town. That gave me strength to show that everything is possible, that no obstacle is insurmountable, and that the only thing that holds us back is fear.
What experiences has it given you?
This trip, totally different from all the ones I had done before, has made me discover another way to travel. It has allowed me to get lost in corners that I probably would not have discovered otherwise, it has "forced" me to go through the most lost roads, head through forests, face rivers, lakes … Giving me the gift of closeness with exceptional nature. On the other hand, using a tent has also made me value once again the comforts that we have every day and often forget. A shower turns into the best moment of the day, and a hot soup before going to sleep, cooked over camping gas, is the best delicacy. It has given me great experience of life, of values.
What has been the best?
I always say the same after my trips; the best, without a doubt, are the people you meet who become part of you, and your life, even if you never see them again. The best day of the trip, without a doubt, was in Slovenia, when by chance I crossed paths with a circus family with whom I stayed with overnight in the end. For more than twenty years this wonderful family have lived self-sufficiently, via a totally alternative way of life. Many, upon seeing them, would call them "hippies". For me, they are an example of people. I wish all the fifteen-year-olds in our country were as educated, as cultured and as mature as the son of that family.
And the most difficult thing?
The most difficult thing was the forced stops that I had to face due to an electrical part breaking. Although I expected it, I was in fact surprised that it broke down so late on; when the time came it was weird, the change of routine was hard for me, getting up and not having to prepare the motorcycle, or to drive either… In those moments I just thought about reuniting with family and friends to keep energy levels at their best.
An anecdote
Venice is beautiful, but it has a fine map! I entered the streets of Venice with all the excitement of discovering a wonderful place, without thinking too much about the possibility of getting lost or not being able to leave… But Venice is "blessed" with a maze! I spent more than two hours going around and around, and in the end I ran into a girl who was as lost as me, but with a mobile phone, and together we managed to get to the bus. We got along so well that the next day we toured the whole city together, and this time, we managed to get out the first time.
"I've always been an animal lover. All of them, from an insect to a blue whale."
I have been told that you are preparing a photographic report about endangered species…
In Australia I was lucky to be able to photograph endless numbers of animals, including the cassowary, which is a bird in danger of extinction. I really enjoyed those days spent searching, so now I have a project here in Spain, which I hope to accomplish in the next year, which will effectively try to capture some of our jewels in danger of extinction, which for me is a dream.
It's a project that has a lot to do with your education in Veterinary Medicine…
I think that the best things studying Veterinary Medicine day-to-day have given me are that ability to sacrifice, that rigor, that desire to investigate and keep learning.
Why did you choose this degree?
I have always been an animal lover. All of them, from an insect to a blue whale. When all my friends had their rooms covered in posters of musical groups, I had bears, mantis, wolves and many other species on the wall. When I had to decide what to study, I was in two minds between Biology and Veterinary Medicine, since I am a great lover of nature. Finally I chose the latter, thinking about the future, about the professional opportunities.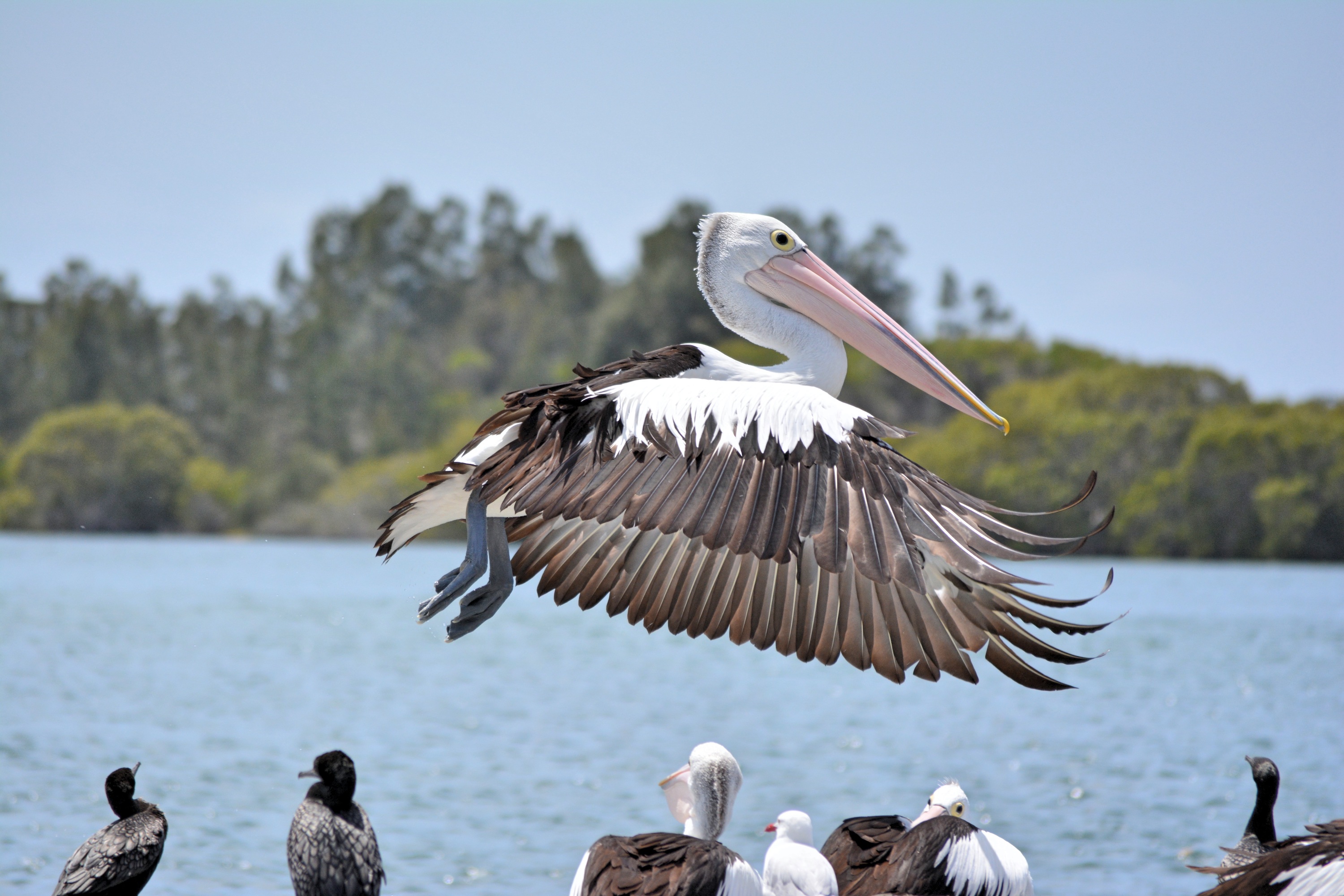 "My years at university were the best of my life."
How do you remember your time in the CEU Valencia classrooms?
My years at the University were among the best in my life. Also the hardest, since Veterinary Medicine does not leave you very much free time. But anyway I remember them with a big smile. I was so lucky to be able to have great teachers; Ángel García, Lorena Mocé, Nacho Pérez, Empar and Mireia García, Vicente Rodilla. All of them stimulated my desire of knowledge, to learn, to go beyond. They made me grow as a person. I think that's what I liked most about the University, which stood up for educating you, above all, as a person. I think that often we forget that before being journalists, nurses, veterinarians, we are just that, people, beings that feel. Another great gift from that time were, as I say, people who are more than just my friends. Fantastic friends that will accompany me all my life.
How do you plan to face the future? What projects do you have?
I am more about living in the present. I face each day as if it were the last, because it could be. That's why every day I do what I feel, what I truly believe I have to do. I do not like to dwell over "and if I had" … Therefore I carry out projects such as photography, which have a lot to do with me, with my personality, with being a lover of nature and animals. I think the important thing is to be happy, and you are responsible for carving the way that leads to happiness. I, simply, try to do it.
Congratulations Lucía and good luck!
Original source here.
Translated by: Emily Mizon