The Rector, Vicente Navarro de Luján, and the Vice-Rector for Internationalization, Chirag Sheth, met representatives from SUMA, the university consortium from Manizales (Colombia), in Valencia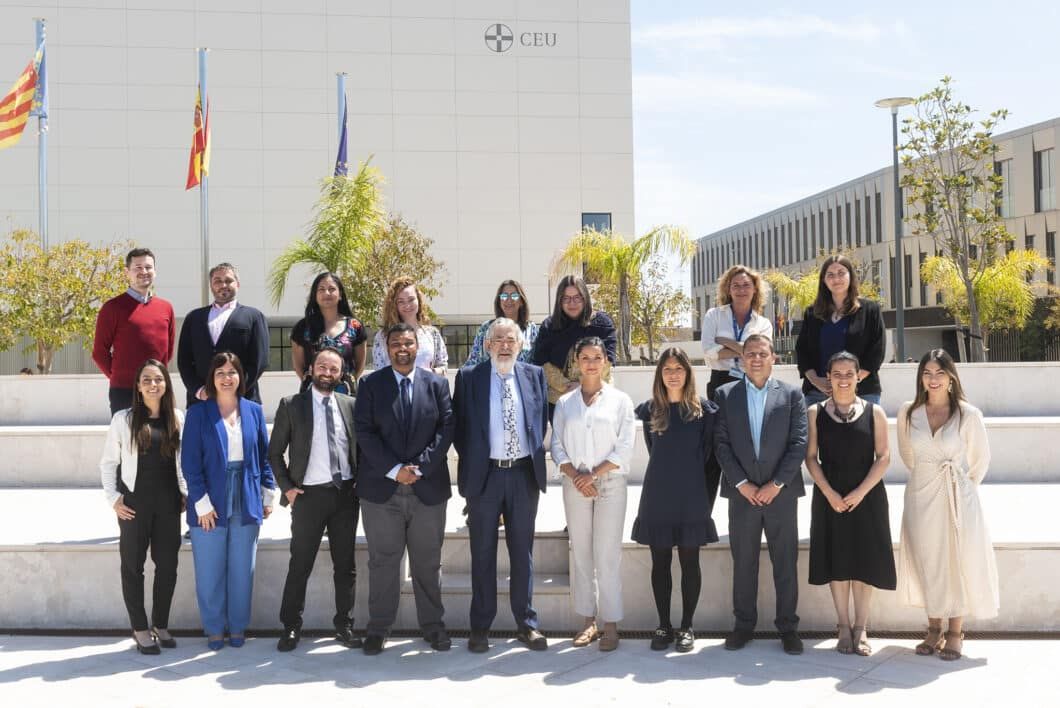 A delegation of university administrators from the SUMA (Sistema Universitario de Manizales) consortium in Colombia has visited the CEU Cardenal Herrera University, interested in learning and exchanging experiences about internationalization. The delegation had travelled to Spain to learn more about CEU UCH's experience and expertise regarding internationalization and international cooperation and academic mobility.
During their visit to CEU UCH's Valencia campus, the SUMA delegation met the Rector, Vicente Navarro de Luján, and the Vice-Rector for Internationalization, Chirag Sheth.
The SUMA delegates learnt about CEU UCH's internationalization strategy and also about the Certificate for Quality in Internationalisation, CeQUINT, which the University was awarded by the European Consortium for Accreditation in Higher Education (ECA) in recognition of its international and intercultural dimension and the quality of its internationalization initiatives.
The Vice-Rector's internationalization team gave presentations to the SUMA representatives concerning the University's international admission process and the marketing and student hospitality programmes.
They also learnt more about CEU UCH's International Advisory Board, which includes prestigious figures from across the world and a range of different industries and professions. These experts advise the University in its efforts to enhance and consolidate its international strategy.
During their visit to Valencia, the SUMA delegation also toured Valencia, taking in sights such as the Lonja – Valencia's silk exchange and a UNESCO World Heritage site – and the striking architecture of the City of the Arts and Sciences complex.
The SUMA delegation will also travel in the coming days to the CEU San Pablo and Abat Oliba Universities in Madrid and Barcelona to gain further insights into CEU's international strategy.