Graduated in Architecture from CEU-UCH, David stayed for six months in the studio in Lisbon´s renowned architect Manuel Aires Mateus.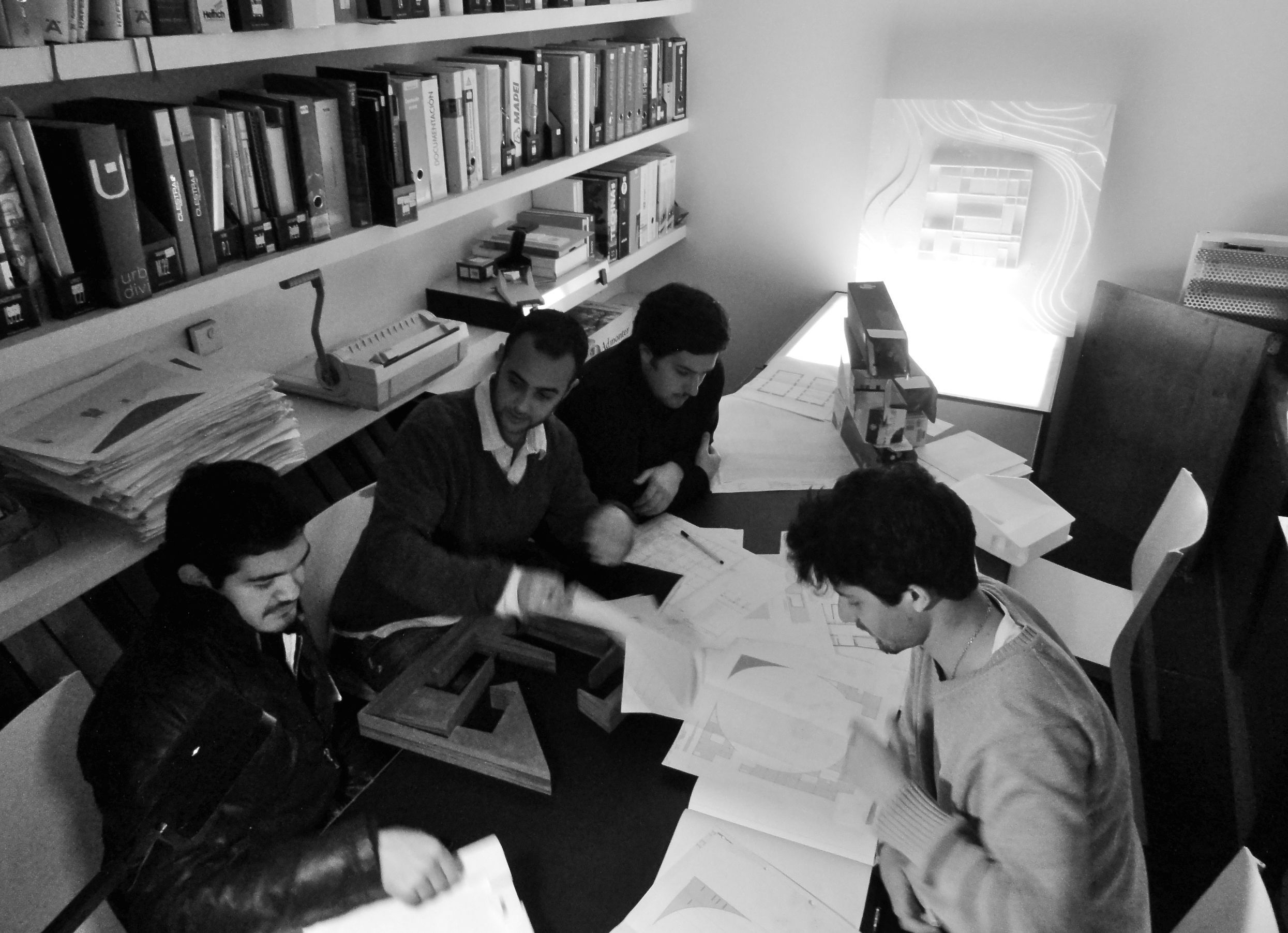 Thanks to the European Exchange of Practice for Architecture and Design (BEPAD), created by ESET of CEU-UCH in the framework of the European Programme for Vocational Education and Training, Leonardo, a group of recent graduates in Architecture had an opportunity to stay for six months in some of the most renowed architectural studios in Europe. One of them is David Carceller Capella, who was in the studio Aires Mateus Arquitectos, in Lisbon. He shares with us his international training experience.
¿How would you describe the way of working of an international study as Aires Mateus Architects?
In this architect studio, the working groups are small, so even if you are new, you have the opportunity to be part of the processes that complete an architectural project, always based on the strategy developed by Manuel Aires Mateus. The permanent staff of the study consists of about fifteen people. The work method of the atelier is structured according to these working groups, led by the coordinators of project, but every decision is approved by Manuel.
Projects always begin by handmade sketches that over the time change into real form based on mockups, weekly meetings with teams and through the development of the drawn project. Another characteristic of the atelier is the perfect balance between efficiency, rigor, accountability to a project; it is impossible to make mistakes.
¿What projects have you been involved with?
At this time the atelier is developing two ways of tackling projects. A more experimental one, related to a constant search for new ways of living, with projects that are at all times questioning the canons of conventional housing. And another, more associated with the geographical location where we are and more consistent with the times we live in, it has to do with the restoration and enhancement of old buildings.
During these months as a part of the several working teams, I could have contact with various types of projects, from tenders and restorations to new housing. It is usually very common to go to see works every week; the crisis didn´t affect so much this studio and there are still some working projects that are made.
¿How do you value this international training experience? ¿Would you repeat it?
I hope the University will continue to offer the European Scholarship for Practice in Architecture and Design in studios as prestigious as the one I am. I want to thank Universidad CEU Cardenal Herrera for this opportunity and especially Escuela Superior de Enseñanzas Técnicas (ESET), which also gave me the opportunity to be trained as an architect during my degree (as part of the teams of the Solar Decathlon, where I made great friends) and then with this scholarship.
¿Did you like Lisbon?
It is a city for walking, getting lost, taking a perfect coffee … And I've been fortunate, because the studio is located just 15 minutes walking distance from downtown of Lisbon. Although it is not an easy city; it's very charming, but with a very complicated story.
¿What about people? ¿How did the Portuguese people treat you?
There is a word that perfectly describes the people of Lisbon: "saudade" (mixture of melancholy, sadness and longing). But the young people of Portugal have a high level of training. It is significant that such a small country has so powerful people in areas such different as architecture, finance, football, politics or culture.
I have been fortunate to meet many people, living day to day and work side by side. And I must say that the Portuguese people are very educated, very deep in all their conversations, often with some tragic or defeatist outlook, but every meeting with Manuel dismantles all the mentioned above.