Students of Industrial Engineering at University CEU Cardenal Herrera presented their designs of repurposed packaging material at Best Pack, a contest and exhibition during Emballage.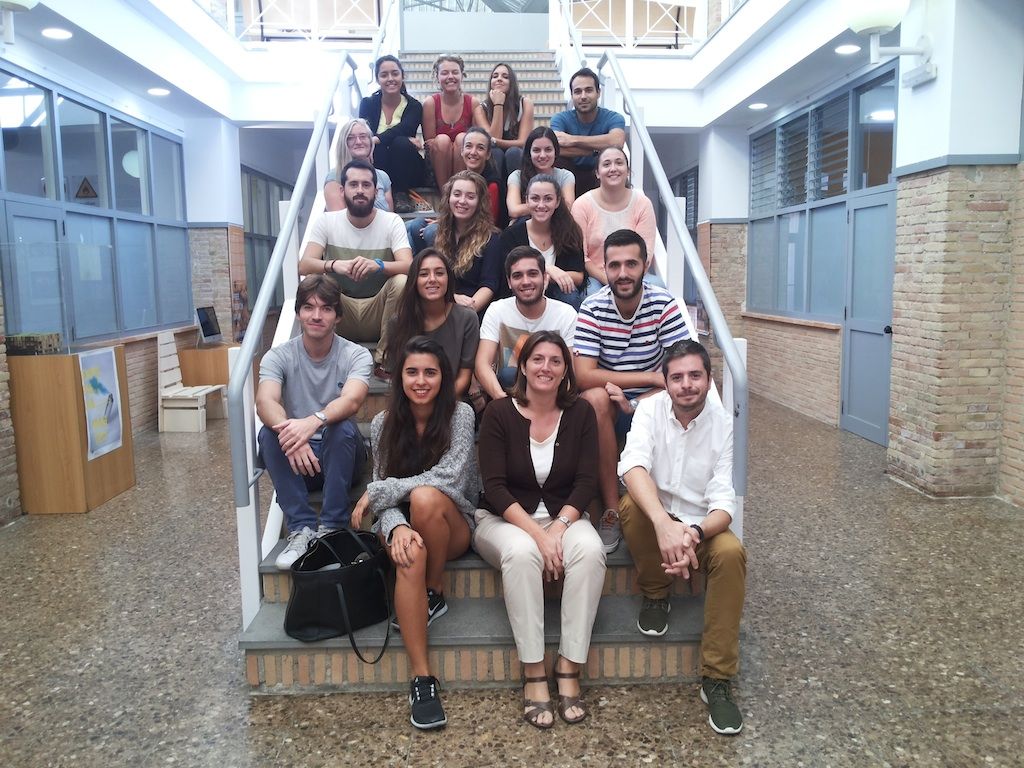 University CEU Cardenal Herrera students of the Bachelor in Industrial Design and Product Development Engineering at the salon in Paris showed their projects at a booth 200 square meters in size. The Design School at University CEU Cardenal Herrera for the second time obtained a spot among the five best ones worldwide that took part in the competition. The repurposed packaging material that the students designed under the coordination of their professor Cristina Ventura was showcased at Best Pack, a contest that was part of Emballage 2014. The salon took place in Paris and is the most important one worldwide in its sector.
Only five universities from around the world were chosen to present at Best Pack – which was organized at Emballage by the Strate Collège – the best packaging material from their respective countries. Best Pack is a barometer of international tendencies in the design of packaging. Our students competed in the contest 'Best Pack. Design by students for virtual solutions' against others from the Politecnico di Milano (Italy), the Hannover University of Applied Sciences and Arts (Germany), the Istanbul Technical University (Turkey) and Strate Collège.
Challenges in a workshop
According to professor Cristina Ventura, "the organizers of Best Pack gave us – the representatives of the European institutions of education that took part in the contest – some challenges that we had to solve, such as developing an interactive packaging container and new systems to distribute food packaging, and, also, improving current industrial packaging." She adds that "we – students and professors – the first day in Paris already established working groups and began work on our projects. First, we developed our entry for the competition; then, we presented it to the media that covered Emballage 2014".
Five of the University CEU Cardenal Herrera Industrial Design students who participated in Best Pack presented their proposals: Laura Esteban, Joaquín Picó, Javier Marset, María José Blasco, Javier Boscá and José Ignacio García. "We have been working for the past four days on innovative proposals and have been visiting the booths of companies that worldwide are the most powerful ones in the packaging industry, and it has been a very intense time for all of us," says professor Cristina Ventura. "It was an excellent experience to get to know the professional packaging industry."