They are already the champions for Spain of the Young Lions Cyber 2016, where they got ahead of the 64 teams. This victory also offered them the possibility to represent our country in the cyber category, in the brand of the Cannes Lions Festival, the most important advertising competition in the world, which will take place 18th-25th June.
Whether they rise to victory or not, they will still feel like winners. Here we are talking about Marta Campos de la Vega and Carla Puerto Guaita, graduates in Advertising and in Journalism and Advertising, respectively, at University CEU Cardenal Herrera. And since last May, they have worked together in Publips-Serviceplan in Madrid.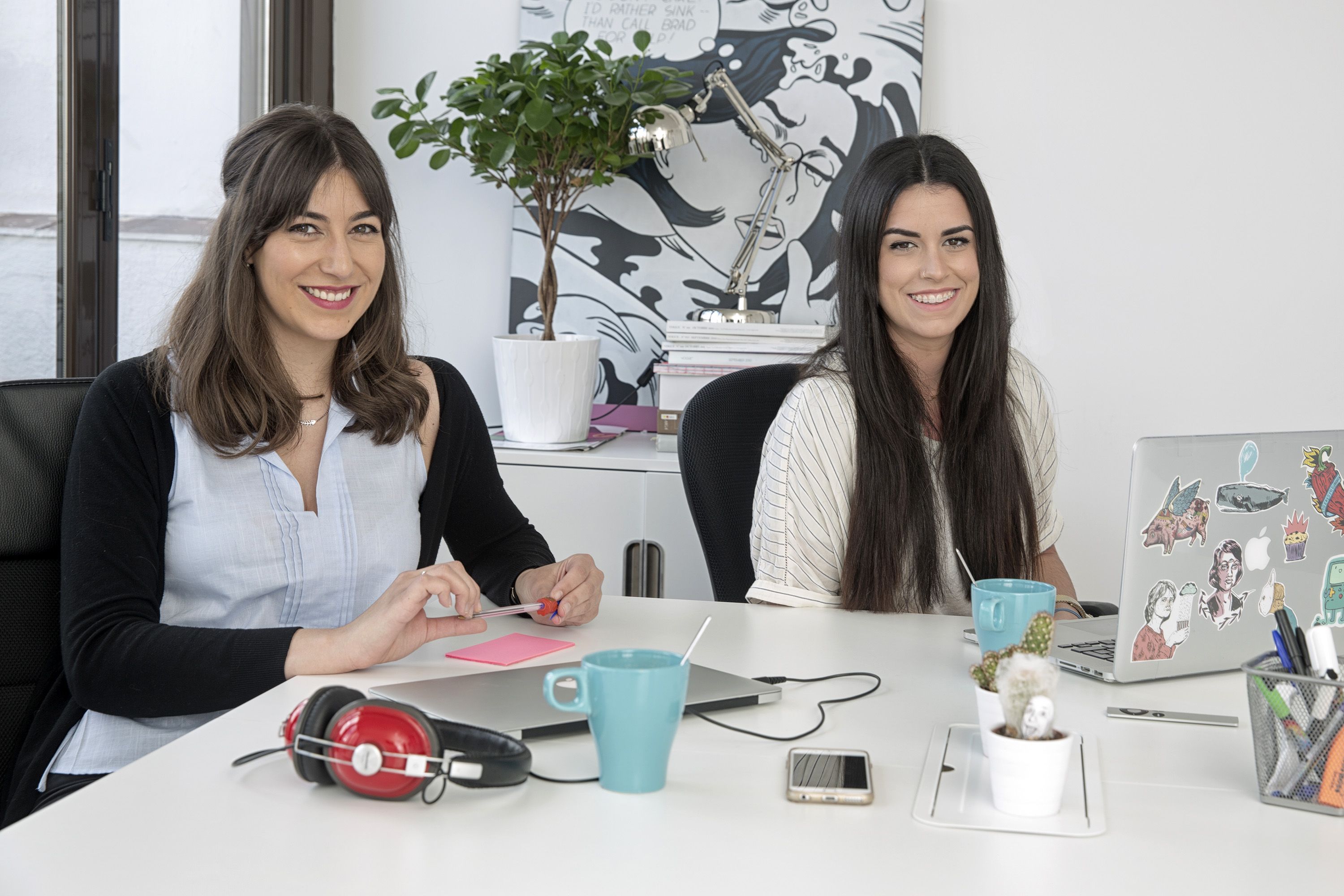 You are being noticed for many reasons, and all good ones. Let's start from the beginning: your incorporation with Publips as components of a creative duo, and in Madrid… How did you do it?
Marta: In my case, because it was one of the prizes that were awarded in the Winner Decide. Our team came third and we were awarded with internships in this agency (in Valencia and in Madrid). Due to its proximity, as I am from Cantabria, I wanted to stay in Madrid. So I started in Publips and I am still there now.
Carla: They selected me to be part of the agency's Incubator of Ideas in January 2015, when I was still in fourth year, through the university's Career Service. I worked as a trainee until September in the offices in Valencia, I started to work as a junior copywriter and I moved to Madrid with high intentions of doing a good job.
WORKING IN AN AGENCY OF REFERENCE AND REPORTING TO FIRST LEVEL PROFESSIONALS ENTAILS SELF-COMMITTMENT, NON-CONFORMITY AND PROACTIVITY
What does working in an agency of reference and reporting to first level professionals entail?
Marta: Day to day it is great. In Madrid we are a "small" team and with many young people. We have a great time. Working isn't a sacrifice, because as well as working I laugh a lot.
The office in Madrid is growing rapidly and we are getting bigger and bigger. Seeing that this happens and being a part of this growth is a satisfaction. Also, having the opportunity to report to creative directors as great as Willy Lomana and Carmelo Rodríguez is a luxury, and I am learning a lot.
Carla: The truth is that we cannot complain; our team is great. We are young people who want to do well and have a good time. On the other hand, working in an agency of reference and reporting to first level professionals entails self-commitment, non-conformity and proactivity.
Let's talk about the competition. What made you apply?
Carla: It was quite an impulsive decision. Some classmates told us that the window for the cyber category was still open and we didn't give it much thought. We registered a quarter of an hour before the deadline. Our creative directors and the few people who knew supported and helped us with their opinion at all times.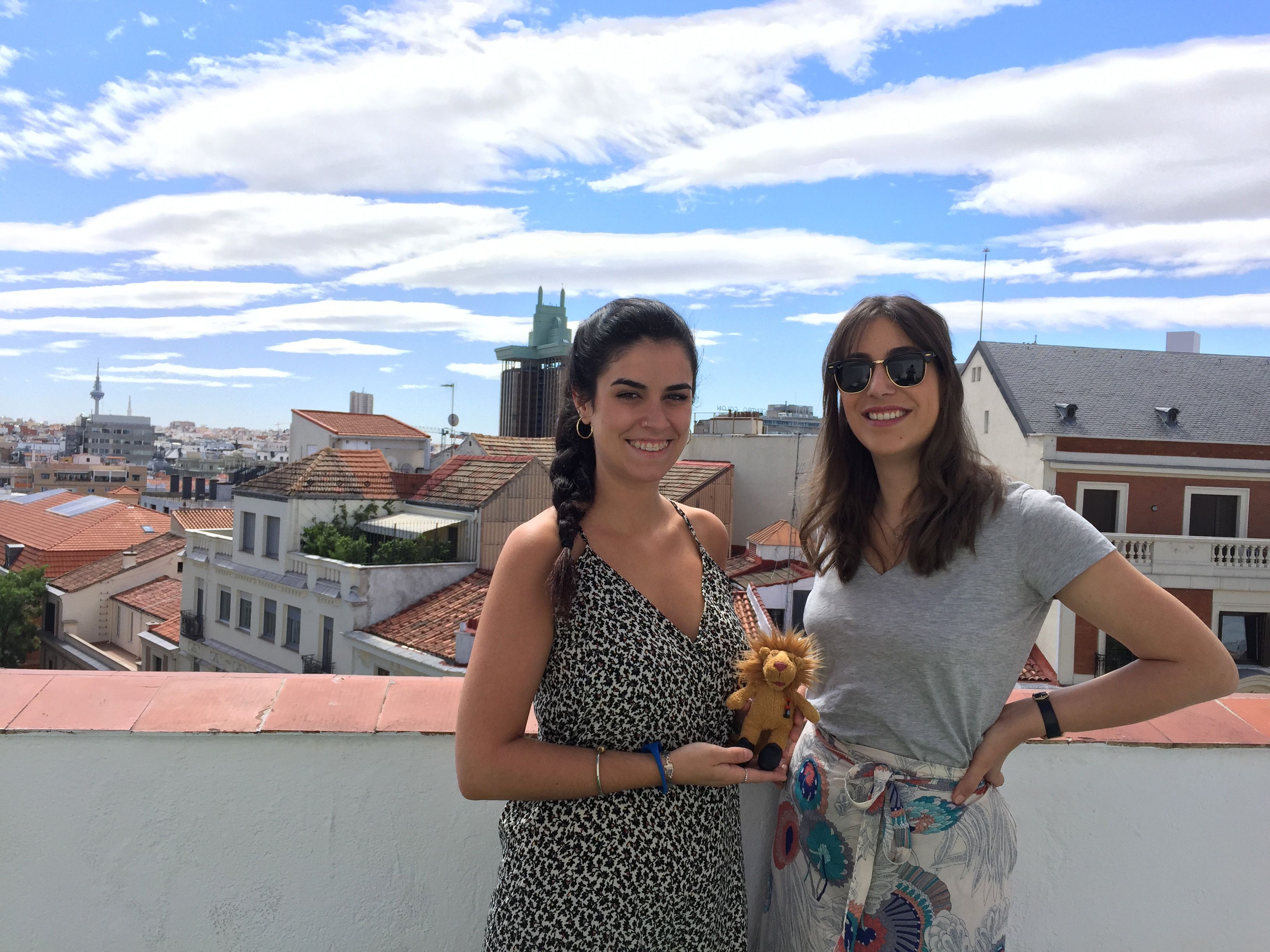 How did you feel when you realised you were finalists?
Marta: Personally I was in shock. I answered the phone and I couldn't do more than repeat "is this true?" It took a few minutes to sink in. Of course if you enter a competition you have the idea of winning, but in this case it was such an important competition that it seemed almost impossible that we had done it.
WE GO TO THE COMPETITION, ABOVE ALL, TO HAVE THE EXPERIENCE, TO LEARN A LOT, AND IF WE DON'T WIN, AT LEAST THEY WON'T TAKE AWAY OUR FUN!
Carla: That's right, Marta was in shock and I was thinking that they were pulling our leg. Now we have a responsibility ahead and we are going to do the best we can.
Do you think you will win?
Marta: I don't know if we will win or not, but we are going to give it everything, from the start. I am aware that competing at an international level and winning is difficult, that there is a lot of pressure, the setting is different…But we will go, above all, to have the experience, to learn a lot, and if we don't win, at least they won't take away our fun!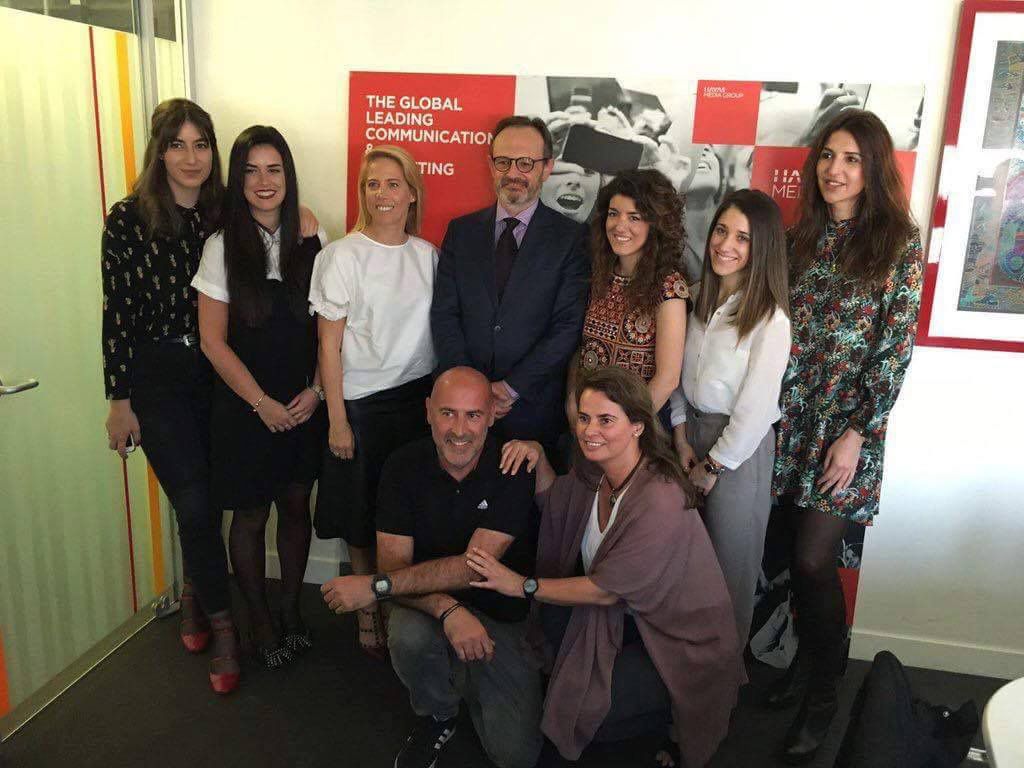 I am sure that the whole faculty of professors will be crossing their fingers. Speaking of your university, what do you value most about your experience there?
Carla: In CEU they teach us with practices, I think that is their added value. We have a study plan that is based on creativity (which makes me happy) and great professionals in the classrooms. Rock and love!
Marta: Yes. In CEU we really got used to the competitions (Naranja Below, Winner Decide…): the way of working, resolving a brief in a few hours, presenting it in front of a jury, etc. That was an advantage at the time of thinking about this case.
YOU CAN WANDER THROUGH UNIVERSITY OR YOU CAN "LIVE" THE UNIVERSITY. YOU MUST GO TO FESTIVALS AND COMPETITIONS, SOAK UP EVERYTHING AND MAKE A PORTFOLIO
Let's look at the future. What are your professional aims for the mid/long term?
Marta: To keep on educating myself day by day because I still have a lot to learn.
Carla: The mid and long term aims come when you fulfil the short term aims. And for the short term we will try to improve our level, have a good time while doing so and do a good job that we feel proud of.
That doesn't sound bad. Another generic question: what do you consider to be advertising challenges over the next few years?
Carla: #MoreCreativeWomen (#MásMujeresCreativas). That is what we want for the next few years. Only 3% of the creative directors are women. Although it sounds tough, it's the reality. And, if we compare the presence of women in advertising lectures – 59% of students are women, seems even tougher. We are going to change this, aren't we?
Marta: I totally agree. In this sense I am happy that, in the four categories of Cannes Young Lions that Spain participates in, three of the finalist groups are made up of women.
#MORECREATIVEWOMEN. THAT IS WHAT WE WANT FOR THE NEXT FEW YEARS. ONLY 3% OF THE CREATIVE DIRECTORS ARE WOMEN
Let's see if they achieve it. And finally: some advice for the Advertising students at CEU.
Marta: They should apply to competitions, to all they can, because for students there are many advantages such as reduced prices, exclusive categories…All of that can go towards the portfolio and that is what will stick out most at the end, which other people will see and value the most.
Carla: Exactly, university is not just about going to class. You can wander through university or you can "live" the university. Enter competitions, as many as possible. They should go to festivals, soak up everything and want to do and make a portfolio.
Good luck; for the competition and all of your challenges.
Marta and Carla: Thank you.