Ana Ábalos Ramos is a professor of Architecture at CEU UCH. In 2016 she defended her international doctoral dissertation "A & P Smithson: The Transient and the Permanent", around the work of architects Alison and Peter Smithson, the two key figures to understand the British architecture of the 60s and 70s.
The influence of both and the pioneering nature of their contributions, focused on an architecture receptive to the demands of contemporary lifestyle, make them a reference to which analysis and reflection are continuously devoted. That was the objective of the Smithson Symposium held at the University of Bath and to which our professor was invited as an expert.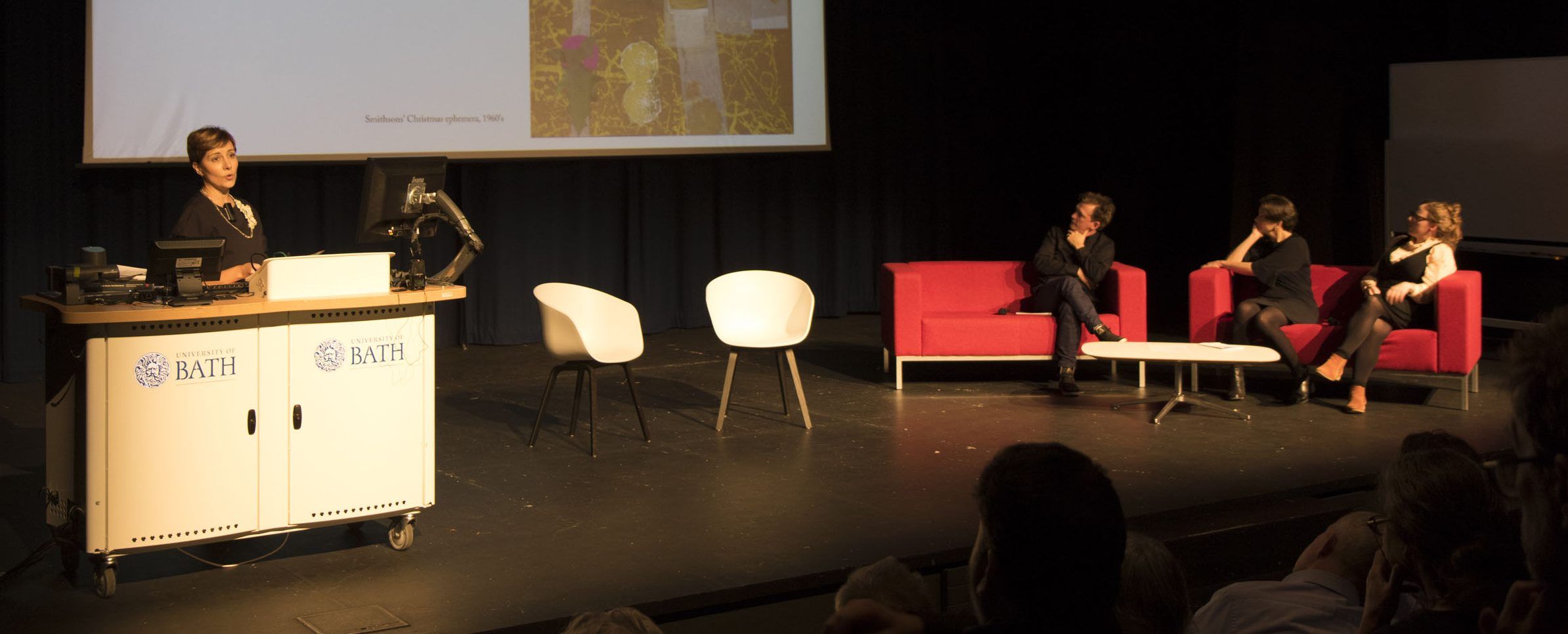 Under the title "Alison and Peter Smithson: Ideas, Impact, Architecture", the international meeting in which Ana Ábalos participated, brought together other prestigious international architects and researchers from different universities, such as Princeton University and the University of the West of England ( UWE) of Bristol.
Ábalos participated in the first seminar with the lecture "A Christmas invitation for collective renewal", which was focused on a part of the exhibition work of Alison and Peter Smithsone, specifically, in a series of exhibitions linked to Christmas "that gave them, at the end of the 70s, a fantastic means not only to communicate and materialize their ideas, but also to renew their approach to the architecture", says Ábalos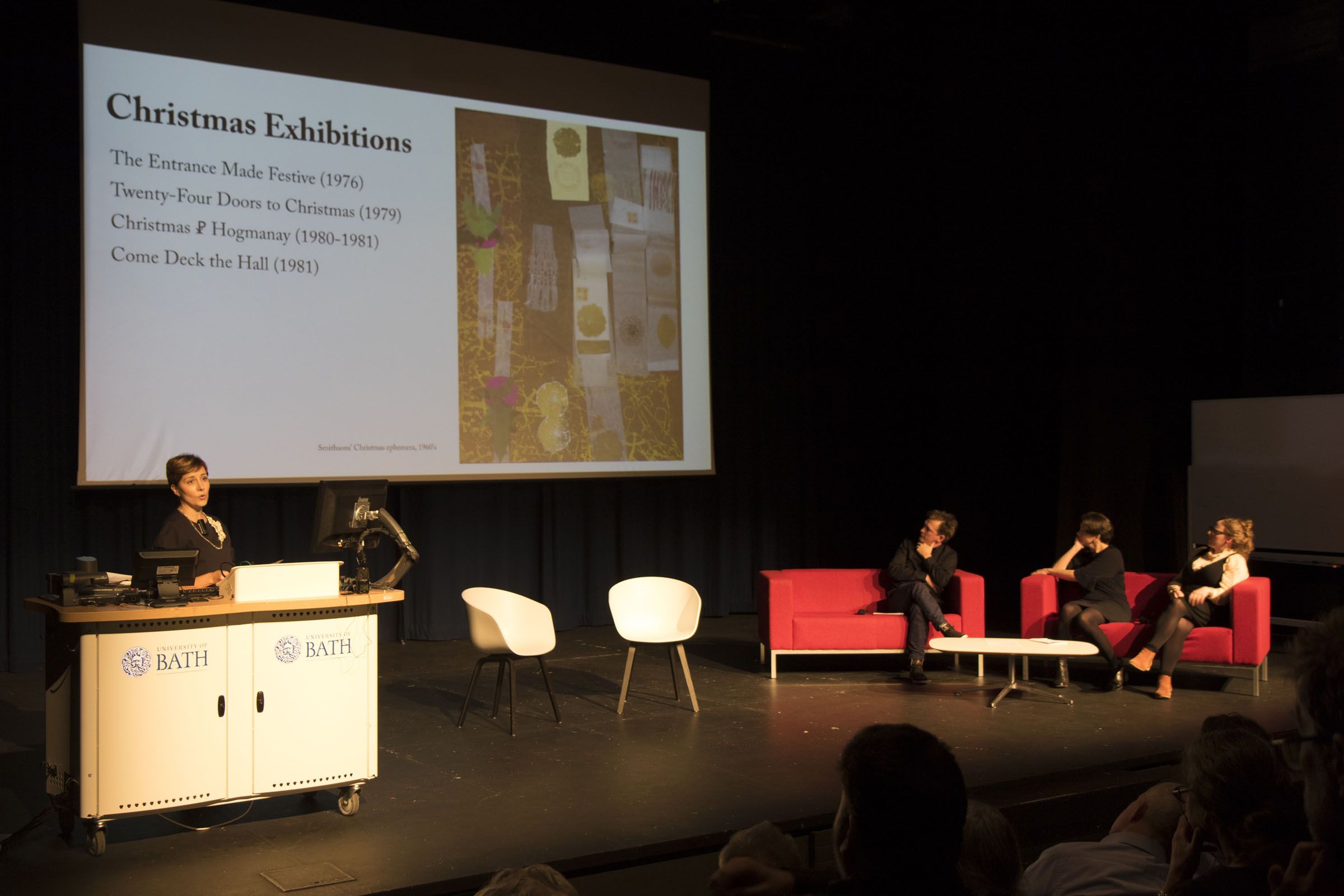 Beyond their projects, works or writings, which are an undoubted source of knowledge, our professor highlights the attitude of the couple of architects:
"Throughout their career they always maintained a critical, reflective and committed vision. Their life was dedicated to architecture, based on reflection and research through attentive observation of reality, which led, through rigor and poetry, to an architecture committed to its place and time, regardless of what was its model: a writing, a piece of furniture, a building or an exhibition ".
Currently, Ábalos combines her research and teaching activity with the professional practice, being in charge of a course that she defines as a workshop:
"It is a place where architecture is crafted, with attention and detail, regardless of its scale. That is why we defend the architecture without preconceived solutions, a thoughtful architecture, with patient attention both to its inhabitants and to its environment ".
Among the international projects promoted by her studio that have been awarded, Ábalos remembers with a special affection the one of the Park 'Flor de Amancaes' and the associated sports and cultural facilities in Villa María del Triunfo in Lima (Peru). "We decided to present ourselves together with a Peruvian colleague, Aldo Facho Dede, because it was the first ideas competition that was held in Peru in a long time, and we thought that the social approach to architecture proposed by the Lima Parks Service was fantastic. It was our first contest abroad, then many more came … In addition, we were awarded by the prize for landscaping at the First Young Architecture Biennial in Peru BAJ 2013 ".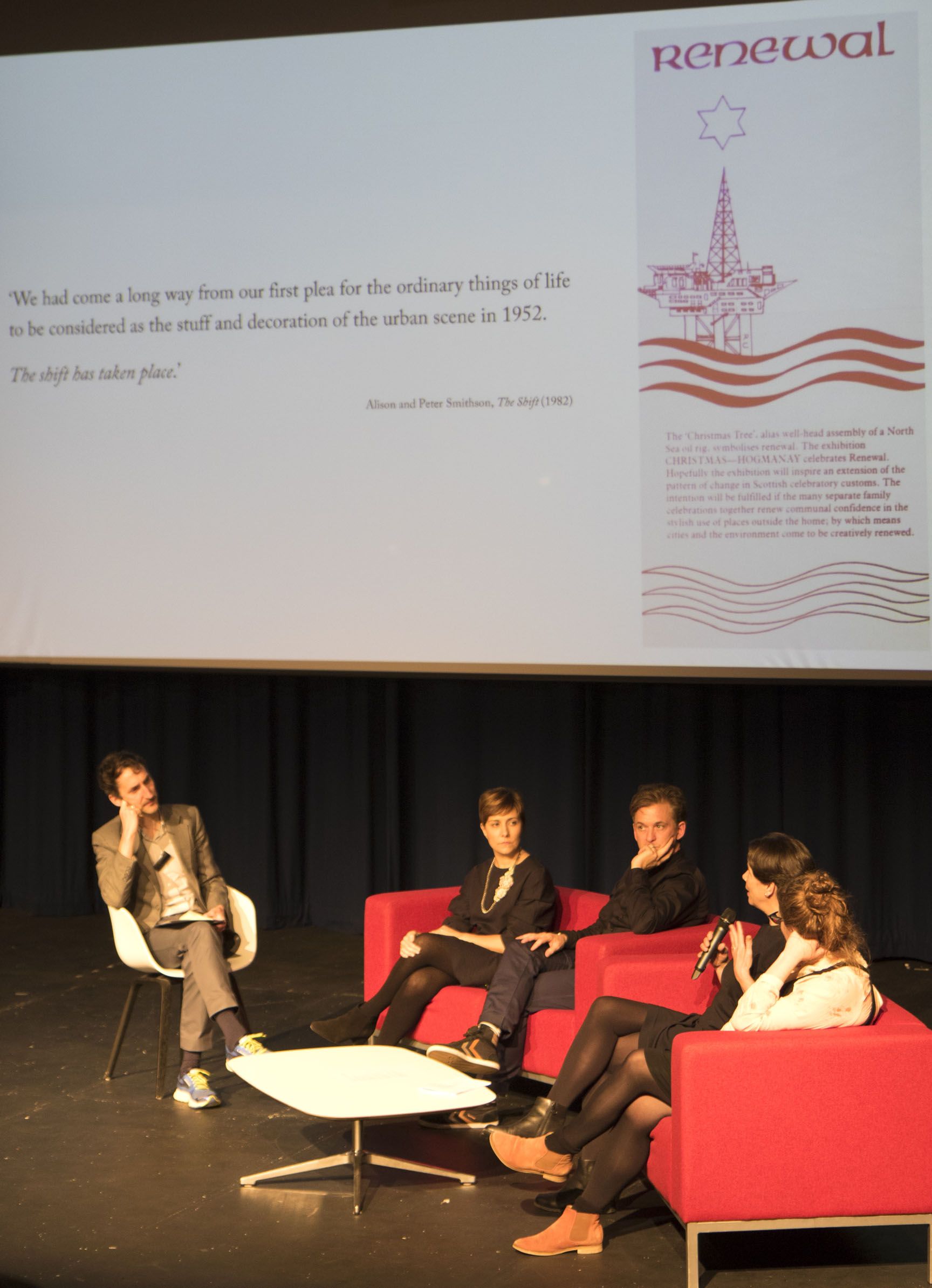 The international profile of our professor will take her back to England in just a few weeks as a guest of the Architectural Association School of Architecture in London. There she will take part in a round table with other researchers and architects whose work is in somehow linked to Alison and Peter Smithson.
The aim of the event is the presentation in London of the book The Space Between (Walther König, 2017): "An awaited volume, edited by Max Risselada, which collects more than forty writings from Alison and Peter Smithson from the beginning of their trajectory, moreover illustrated with unpublished images of their archive, and which finally completes the trilogy of their work, as they themselves conceived it ".
We hope that it goes very well in London and that you share with us the details of this new international event, congratulations Ana!