The meeting was organised by the United Nations Office for the Coordination of Humanitarian Affairs (OCHA) and the University of Oxford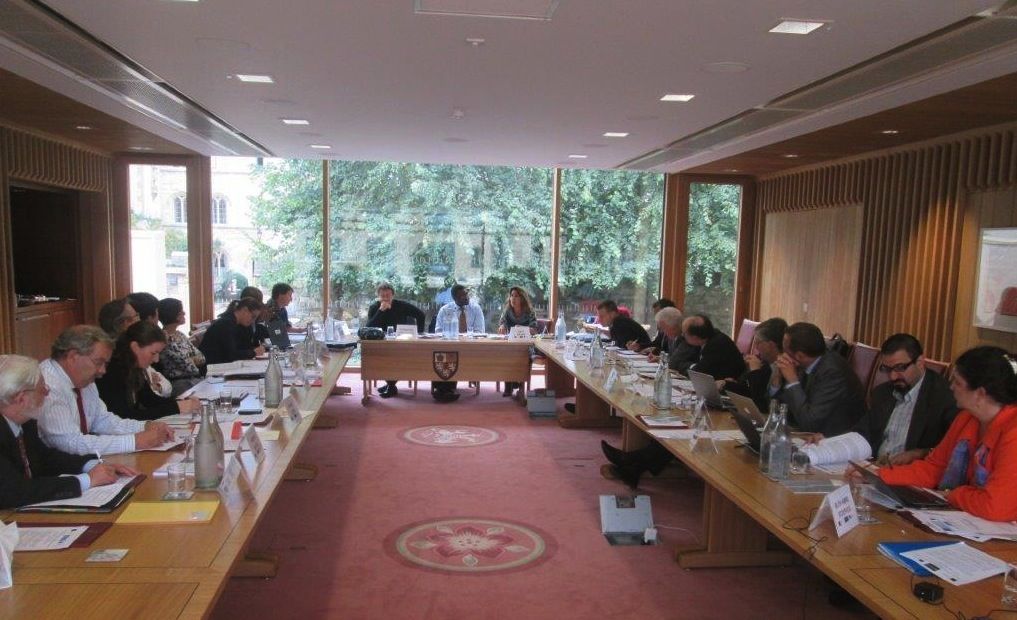 In recent armed conflicts, such as those in Syria and Sudan, international humanitarian intervention has been impeded by the governments of these war-torn states. The United Nations Office for the Coordination of Humanitarian Affairs (OCHA) and the Oxford Institute for Ethics, Law and Armed Conflicts held this international gathering of legal experts in order to discuss these cases and the possible response of the international community.  Among the 20 participants from across the world that attended this meeting was Ruth Abril Stoffels, an expert in the field and a professor from the Public Law and International Relations Department at CEU-UCH.
During the meeting held on the 3rd and 4th October at Pembroke College of Oxford University, they debated the arbitrary way in which international humanitarian aid is declined by countries in conflict. They also debated the possible legal consequences of this in the international legal framework. Members of the different UN agencies, of nongovernmental humanitarian organisations, and of the International Red Cross participated in this gathering of legal experts such as Professor Abril of CEU-UCH.
Ruth Abril Stoffels is a member of CEU-UCH´s Grupo de Investigación CEDRI sobre Protección Internacional de Derechos Humanos [a research group that looks into international human rights protection]. She is also the director of the Unidad De Igualdad [the equality unit] at this university. In September 2012, Professor Abril was invited by the UN´s Human Rights Council to participate as an expert in gender issues in the "Empowerment of women through economic, social, and cultural rights" event. The event was held during the XXI session of the council.