University CEU Cardenal Herrera invests 14 million euros in its new facilities
From next year, students will enjoy from a  garden square, sports grounds and a new Conference Hall: more than 12,000 m2 of new buildings on a surface of more than 27,000 m2
CEU UCH faces its final stage to centralize its services in a single location with the aim of maximizing the university experience of its students, who come from more than 70 countries
University CEU Cardenal Herrera celebrated this morning the laying of the first stone of its new facilities in Alfara del Patriarca. CEU Valencia has invested 14 million euros in this phase of its university campus, which will include a garden square, sports grounds and a Conference Hall for the next academic year. A total of 12,224 m2 built on a plot of more than 27,000 m2 intended for coexistence and university gatherings.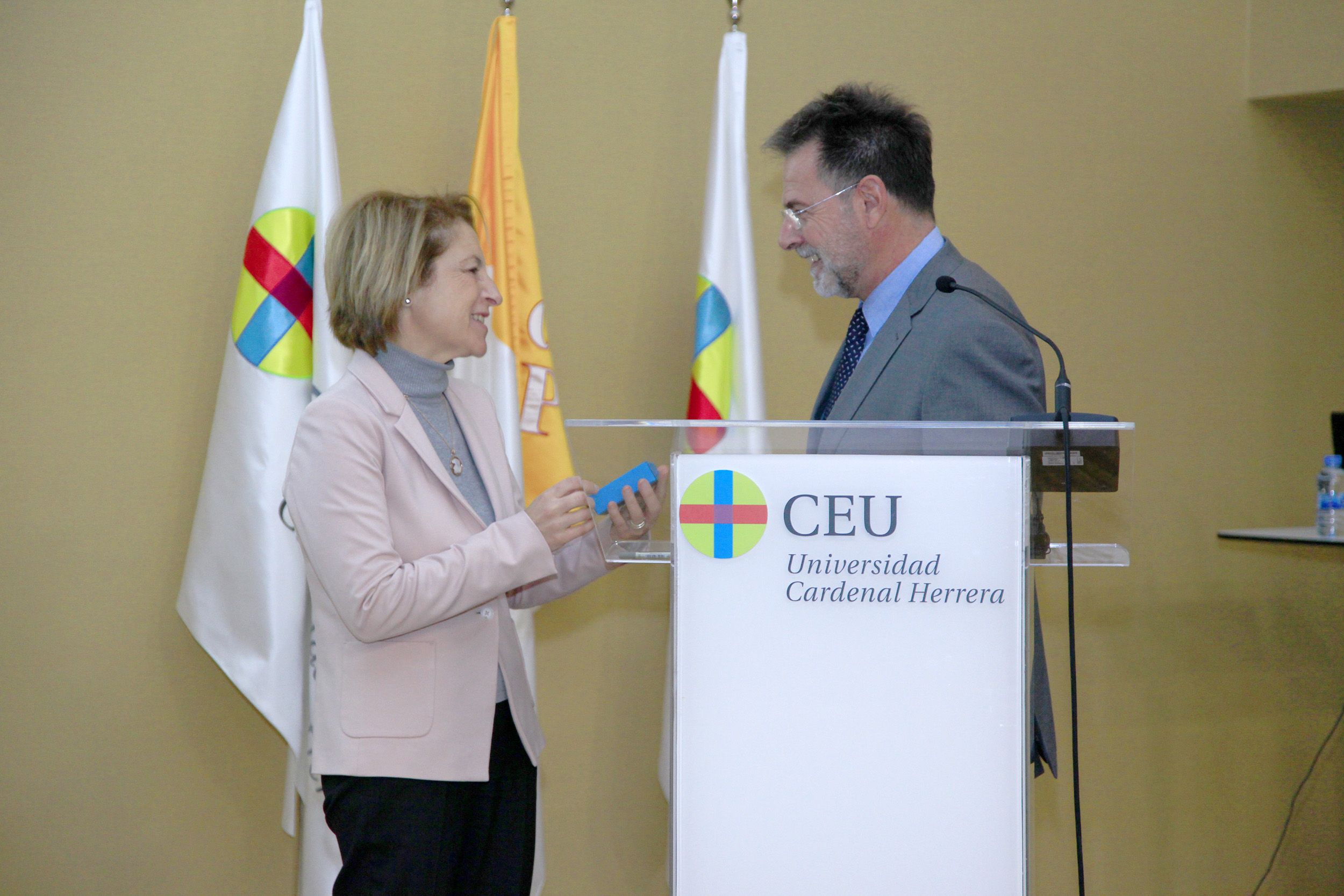 "This event symbolizes the continued development of our University in recent years and pays tribute to all the people who have made it possible," said the Rector of CEU Valencia. "The new buildings will contribute to build more suitable spaces to promote university life, but what we call doing University, which means living intensely, individually and collectively, can only be achieved by people," added Rosa Visiedo.
"While we wait for its opening", the Rector has concluded, "let's continue working to make this an academically solvent university, a reference in internationalization and integration. A university of which we all feel proud, especially our students, who are at the core, the heart, of all our activity".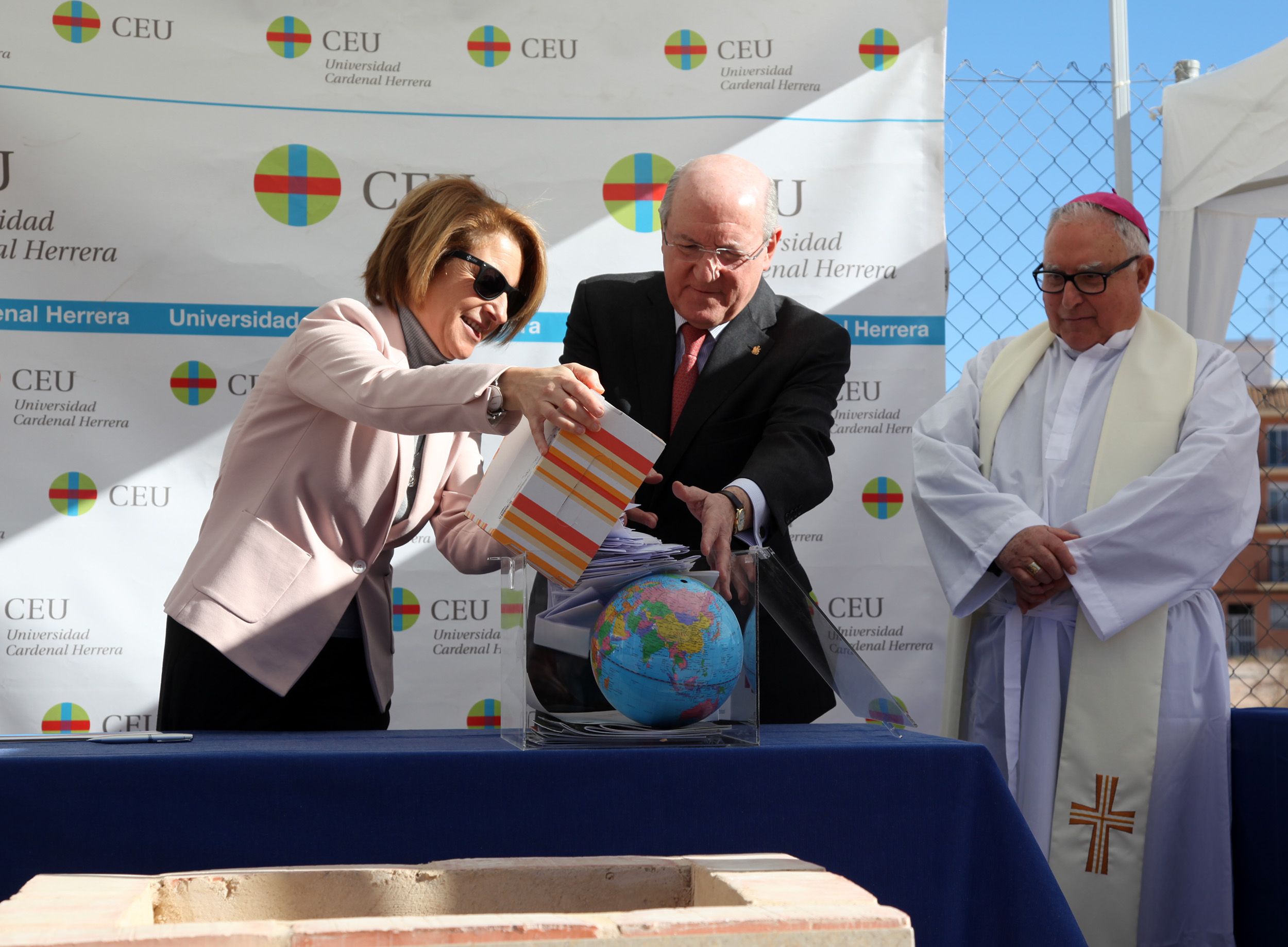 The President of the CEU San Pablo University Foundation has pointed out that the expansion of the CEU UCH campus represents another step for this university, "in a long journey of daily work and involvement in training well-prepared people". Carlos Romero has also congratulated the university community for their effort, generosity and values, and has underlined the internationalization of University CEU Cardenal Herrera, which has students coming from more than 70 countries.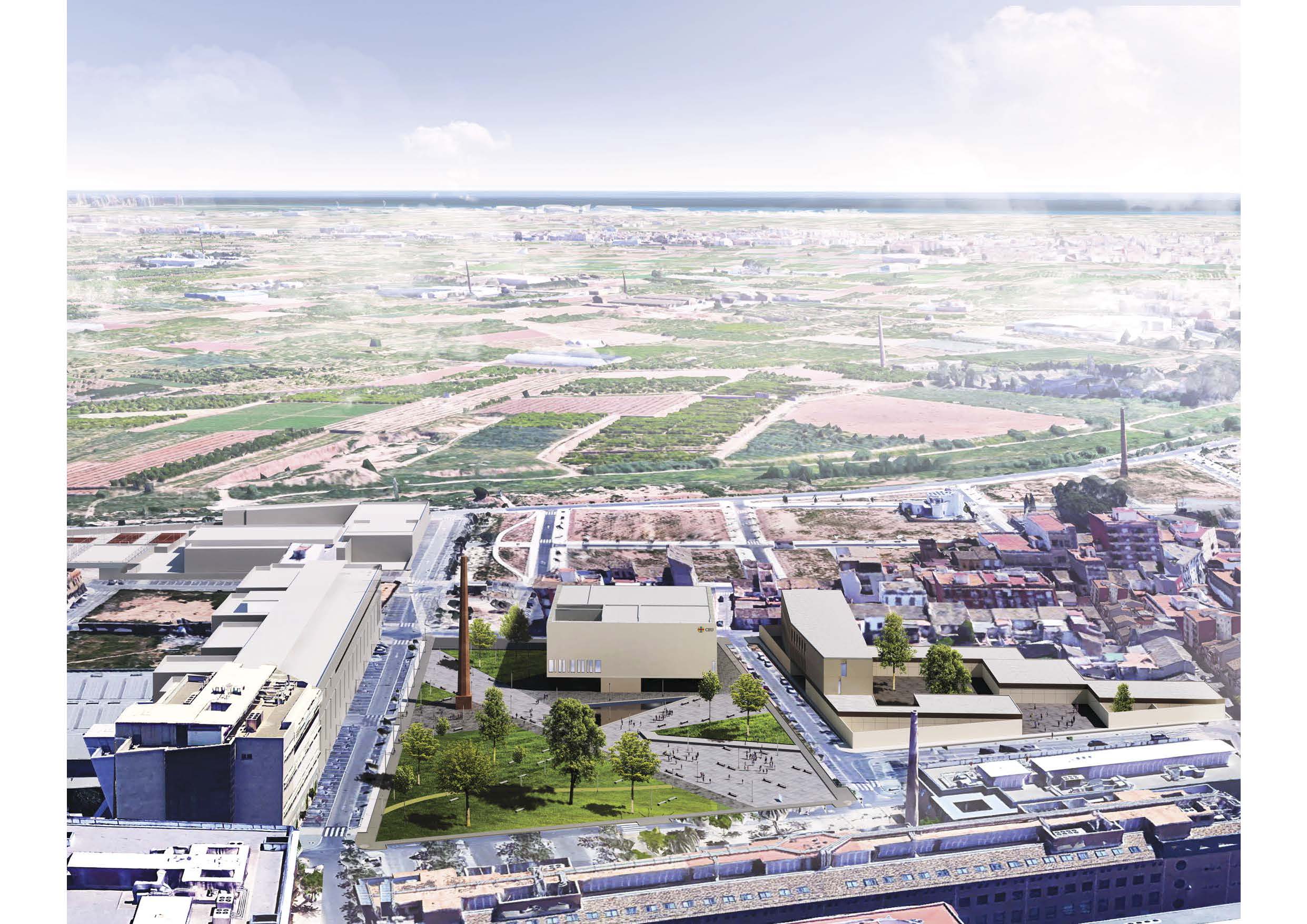 Spaces for coexistence
From the beginning of the 2018-2019 academic year, CEU students will be able to enjoy a sports area of more than 500 m2 built on an area of about 5,000 m2, which will include two multifunctional tracks for the practice of team sports, as well as three paddle courts and changing rooms.
The start of the course will also be accompanied by a garden square, located in the center of the university campus, which will become the axis of social life at the University. This space, with more than 9,000 m2 built on an area of more than 10,000 m2, will have seating areas for students, as well as pavement paths that will relate the various buildings of the CEU on its campus of Alfara del Patriarca. In addition, the chimney of the old brick factories of Bonet Trenco will be restored.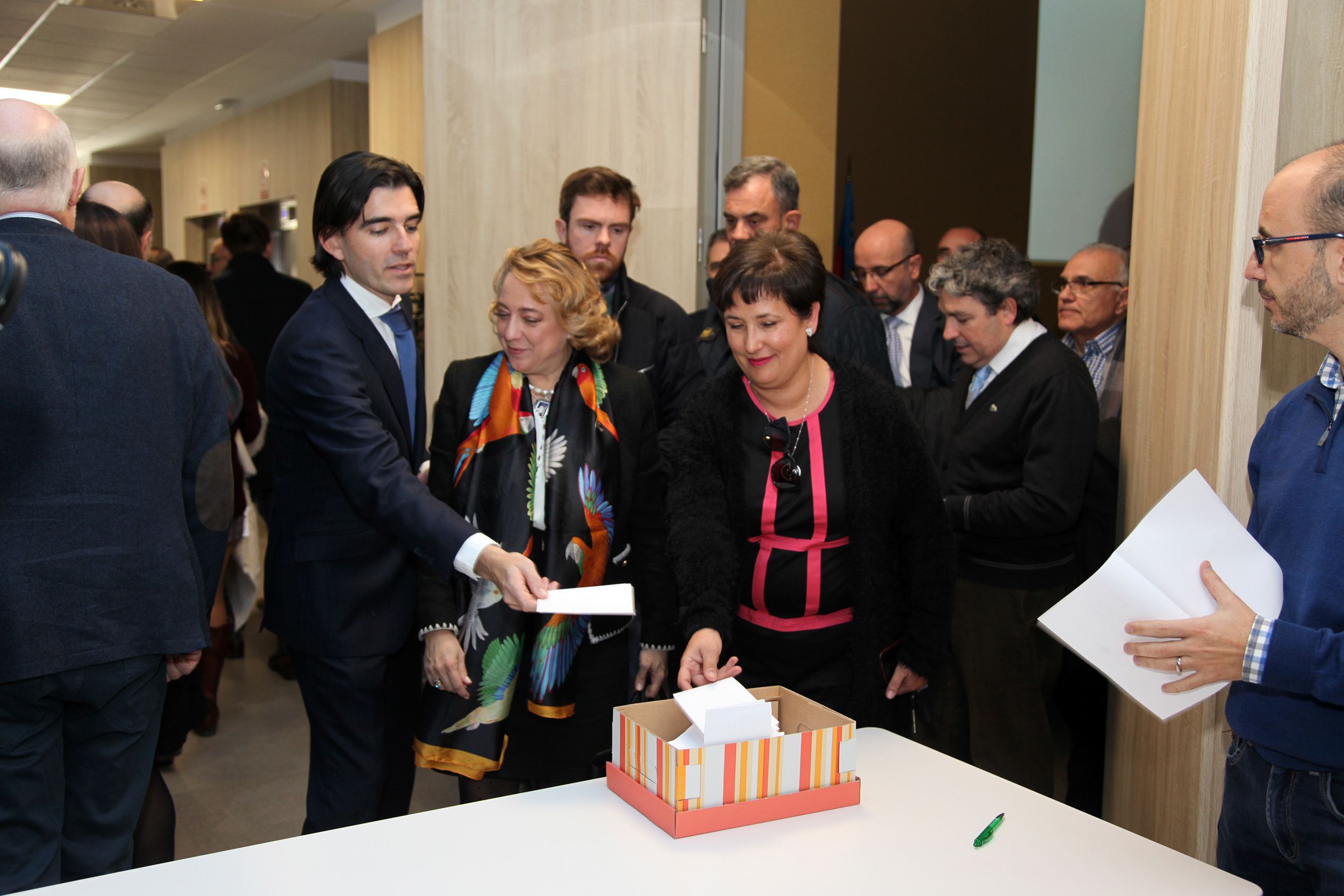 Finally, for spring 2019 it is expected that the construction of the Aula Magna (Conference Hall), in the center of this square, will be completed. With more than 2,000 m2, this modern building will have a lobby on the ground floor with exterior shaded areas and, on the first floor, will have a foyer (transitional hall) capable of hosting exhibitions, as well as a room with capacity for more than 500 people.
A centralized and international campus
With this new investment, the Valencia campus of University CEU Cardenal Herrera faces its final stage to centralize its educational offer and services in a single location with the aim of maximizing the university experience of its students, both national and over 2,000 international who have chosen CEU to pursue their higher education.
The last phase of this campus will include the construction of a new building to host the Rector's Office and other services, project which will be awarded in the coming months. Thereafter, it is estimated that it will be finished in one year.
During the official ceremony, which was attended by the mayors of Alfara del Patriarca and Moncada, the sub-delegate of the Government and the delegate of Defense, among other authorities, the Archbishop Emeritus Santiago García Aracil blessed, next to the chaplain of CEU Valencia, the urn with university symbols that accompanied the laying of this first stone.