Therapeutic advances in the treatment of COPD (Chronic obstructive pulmonary disease) was the focus of a new session in the series of health related talks Los Miércoles hablamos de Salud at the University CEU Cardenal Herrera. Students in the degree programmes of Pharmacy and Physiotherapy attended this session: participants also included Juan José Soler, Coordinator of the Valencian Community's COPD Programme and Pulmonologist of Arnau de Vilanova Hospital; Santos Aznar, Community Pharmacist; and José Vidal, a COPD patient. The talk was moderated by Professor of Pharmacy at CEU UCH Luis Salar.
The Coordinator of the COPD Programme provided a general view of this disease which he described as "diverse and complex". Soler highlighted that the main problems of COPD are the underdiagnosis, its high mortality rate, and the need to improve the treatment of the patients. In this respect, the coordinator placed value on the community pharmacists "in the active search for COPD patients", and emphasised the necessary collaboration of all health workers to reduce the high rate of underdiagnosis of this disease.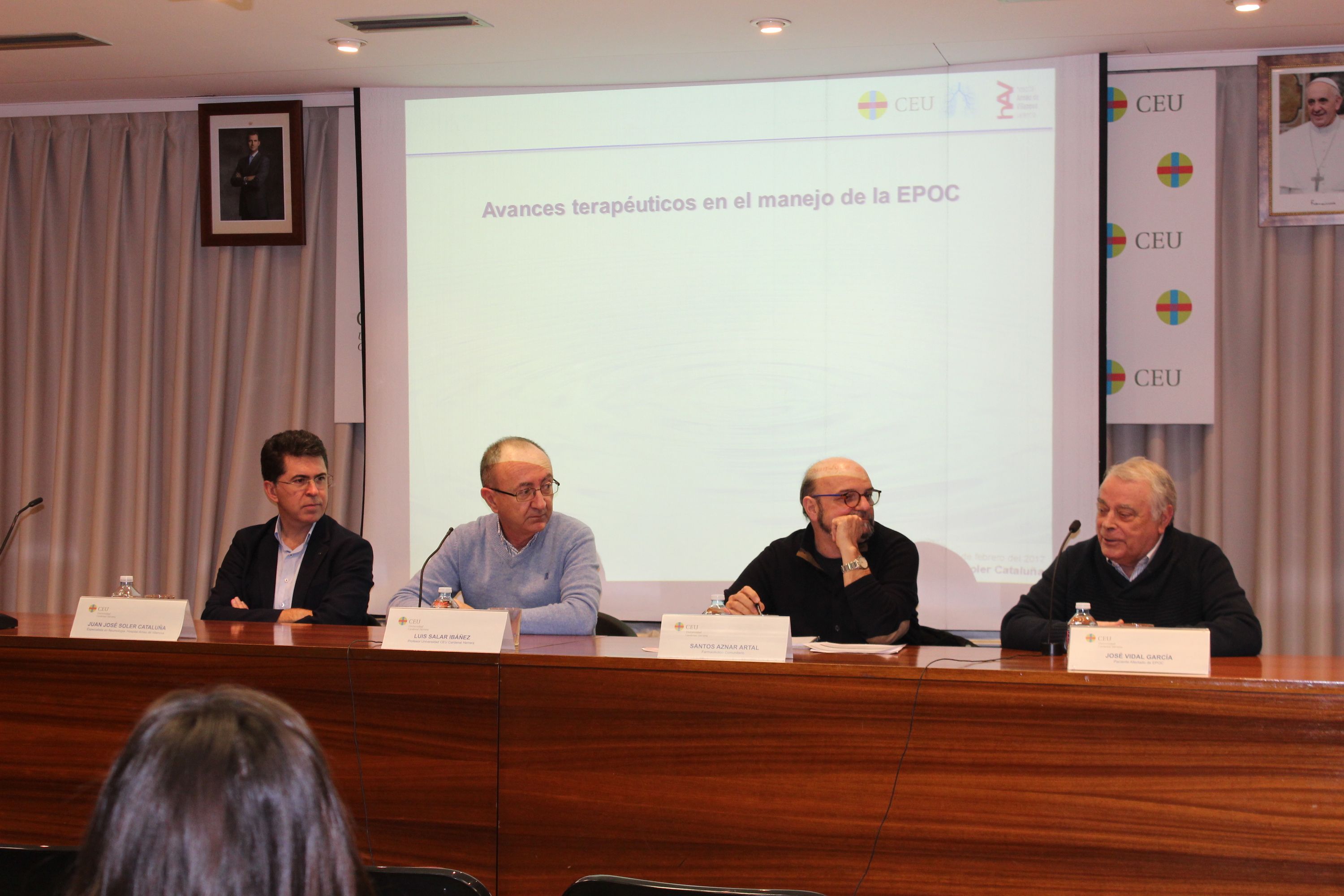 The coordinator of the Valencian Community's COPD Programme and pulmonologist of Arnau de Vilanova Hospital reminded that this disease, the third biggest cause of death in the world, has a high rate of underdiagnosis
Concerning the treatments, Soler reminded that COPD is nowadays approached from the point of view of clinical phenotypes. Groups of patients are identified by similar characteristics to offer them the most suitable treatment: however, "the future is in biological treatments, in personalised medicine for COPD patients."
Ensuring the compliance to treatment
Pharmacist Santos Aznar addressed the role of the community pharmacy in the treatment of this disease, in first making sure that the patient is using their medication correctly and then monitoring to detect any problems that may arise.
In addition, he highlighted the important role the community pharmacy can have in preventing and screening the disease. Since tobacco is the principal and almost the only cause of COPD, the fight against tobacco use is essential and the pharmacy is in a good position to do that. On the other hand, screening COPD is very simple and pharmacies can contribute to reducing its high rate of underdiagnosis. Doctor Soler has conducted a study with community pharmacies in Barcelona that supports this claim.
Pharmacy, a crucial link in the treatment of diseases
For his part, José Vidal, a COPD patient, shared with the students of CEU his experience with the disease and the lessened quality of life it has meant. Vidal also emphasised the role of the pharmaceutical professional as "a crucial link in the treatment of diseases. The proper use of medicine is essential to guarantee the effectiveness of treatment and an improvement in the patient's quality of life."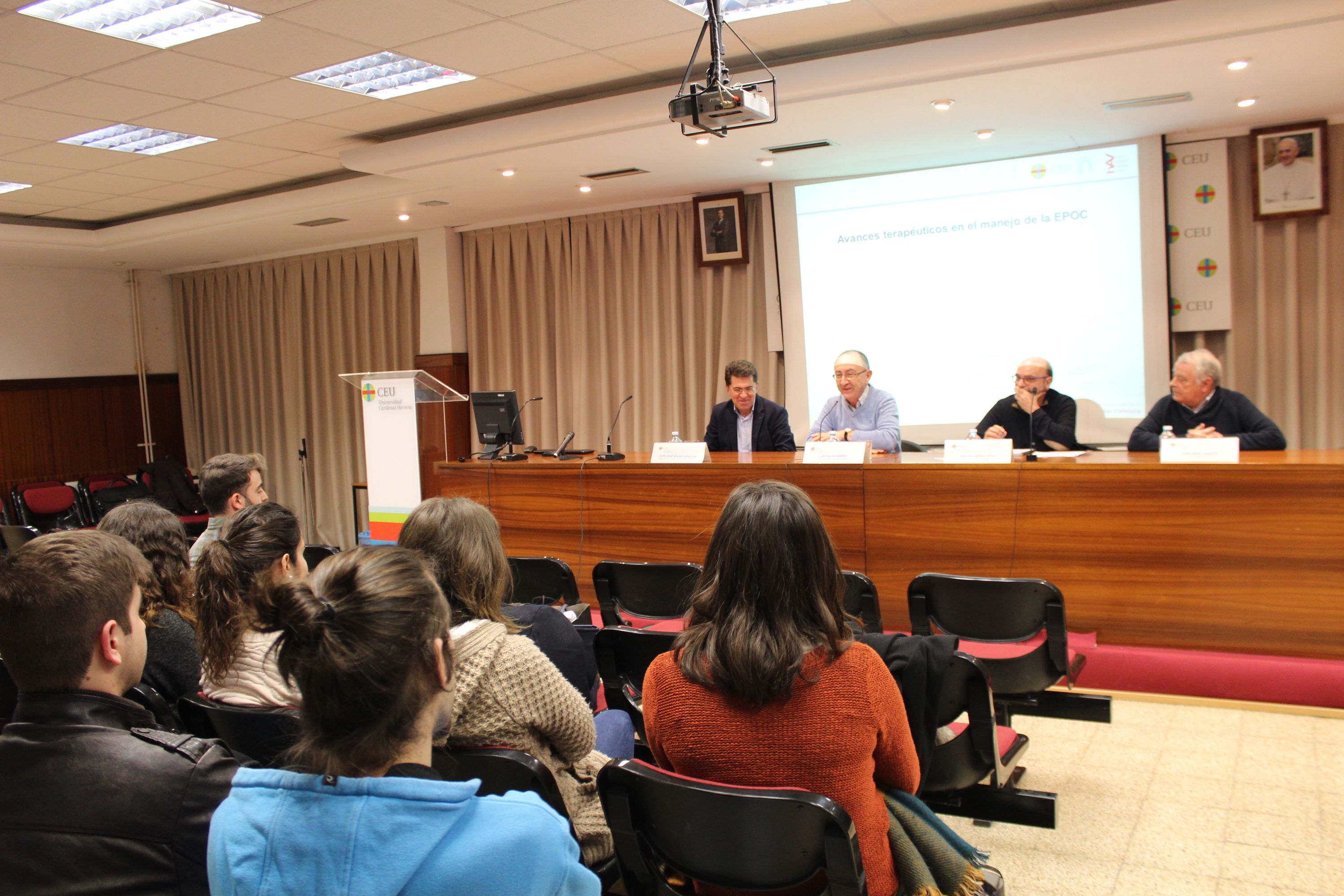 Read the original post in Spanish here!