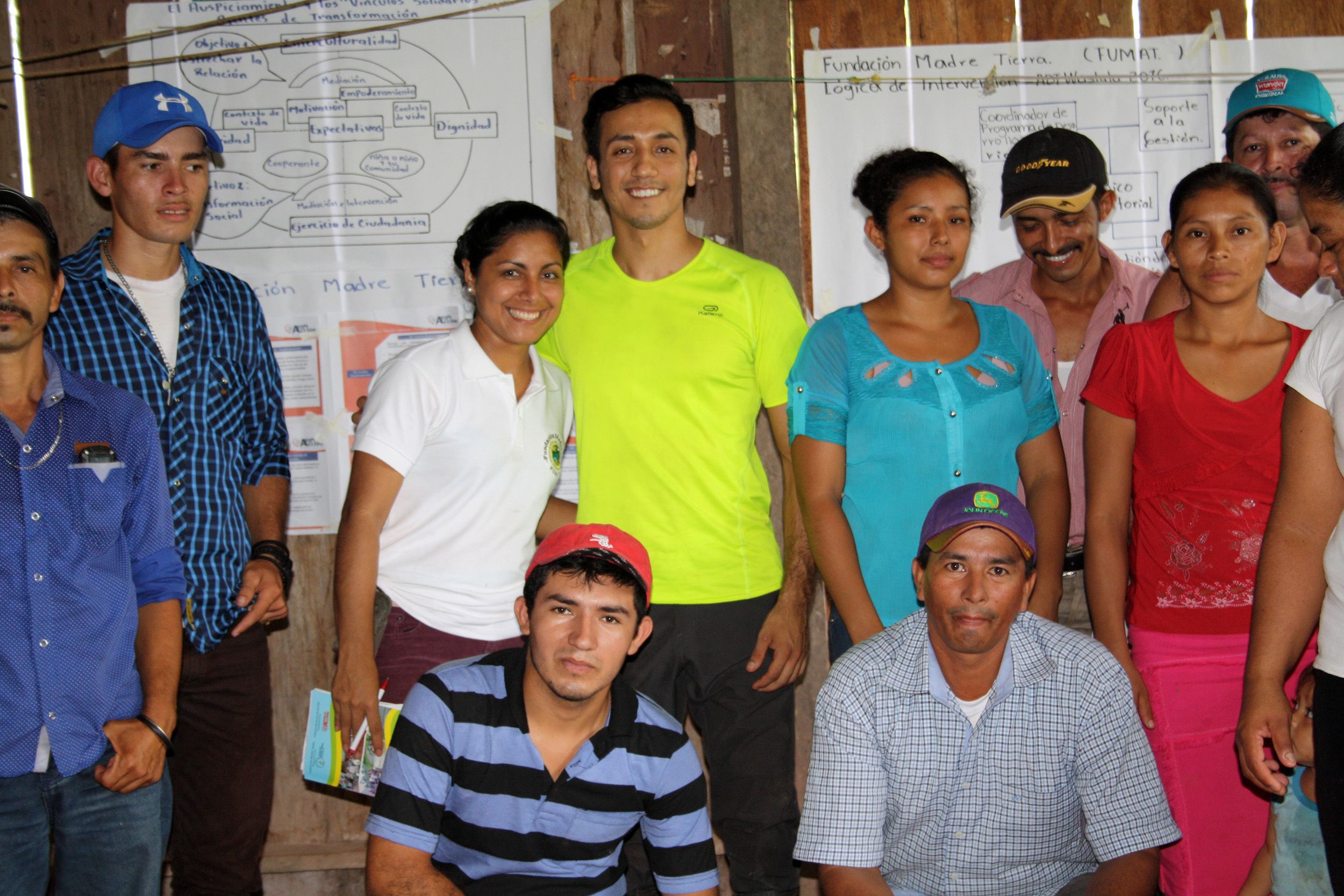 The program includes educational skills, prevention of bullying and abuse, teaching English and the basic use of computers.
From the end of July until 20th August, professors and students from Campus Elche, CEU Cardenal Herrera University will carry out a training program for children, families, educators and women's associations of Waslala, a city located in a mountainous environment of the autonomous region North Caribbean in Nicaragua, in collaboration with the cultural foundation Madre Tierra (Fundación Madre Tierra, FUMAT).
During this period, CEU volunteers will work on training them to improve their educational skills, to acquire skills to deal with bullying and give them a basic knowledge of the use of computers, amongst other things.
Antonio López and María Dolores Botía, professors of CEU Campus Elche, have highlighted that this voluntary project, which began last year, will be developed in five areas: with students, to improve their adaptability and academic skills, improve their English-speaking proficiency and prevent bullying dynamics; with teachers, to train them in how to prevent bullying, how to adapt the curriculum in the classroom as a measure of diversity awareness and improve their professional competence in the detection and intervention of students with special educational needs; with families, to improve their parental competence when it comes to confronting bullying, from the perspectives of both the victim and the perpetrator, the improvement of adaptive and self-care skills in children; and with women's associations in the region, to train them in equality and sexual health.
"This course is going to use an experimental methodology, we are going to carry out a pretest, intervention and posttest, with the aim of knowing the effect of the different interventions in the different environments in which we are going to work. We will carry out initial assessments with the children in adaptability and academic skills (core subjects) and in a foreign language (English), develop an intervention program and do a subsequent evaluation, which will allow us to know how effective the program has been. In the areas with adults, we will start with a questionnaire of previous knowledge and we will use among other methodologies the 'routines of thought' and apply some structures of cooperative learning", explained the coordinators of the project.
Original source here.
Translated by: Emily Mizon