The CEU UCH  lecturer, who studies new biomaterials for use in dentistry, appears in the list of the world's top 2% of scientists drawn up by researchers at Stanford University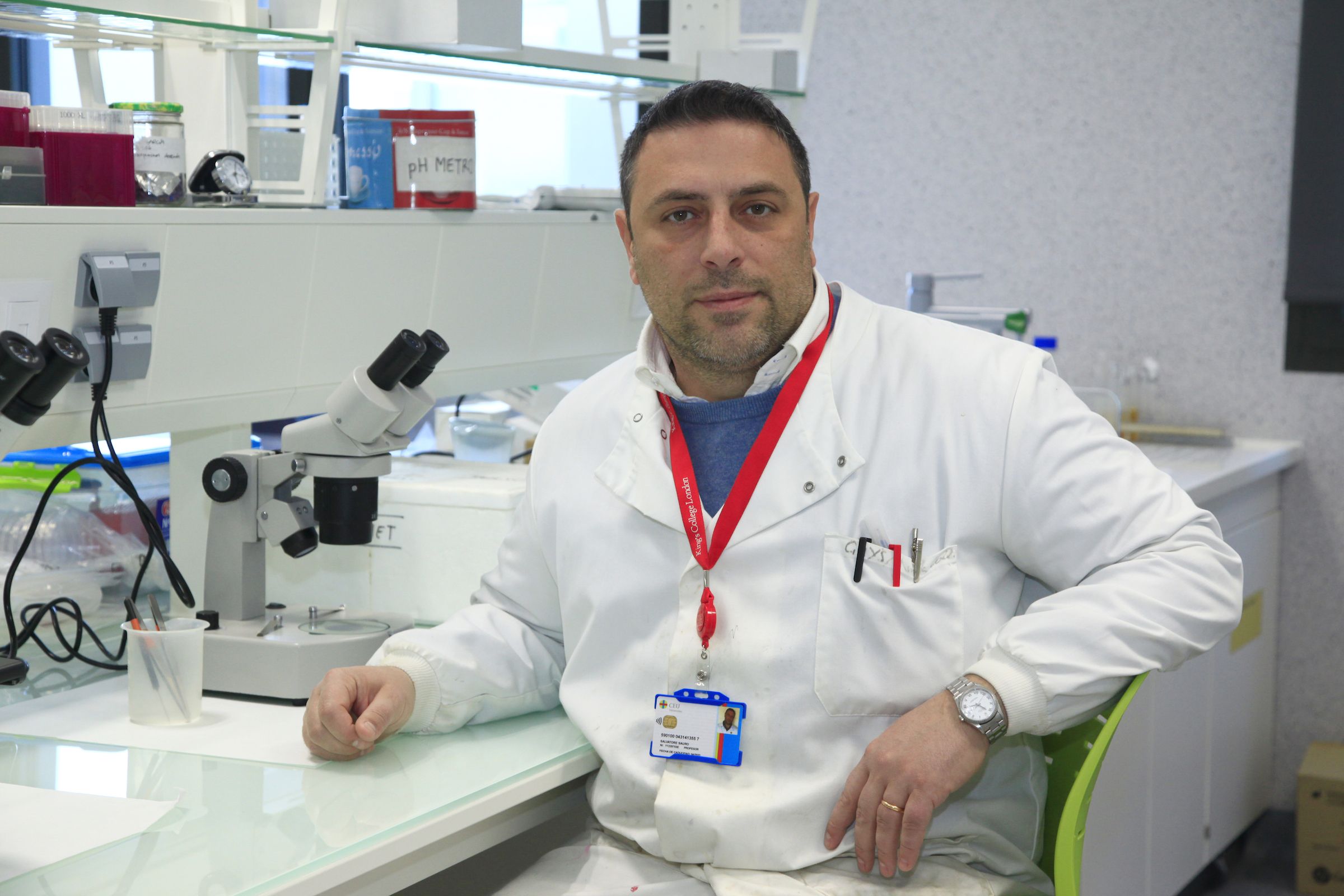 A lecturer in Dentistry at the CEU Cardenal Herrera University (CEU UCH) in Valencia, Dr Salvatore Sauro appears in the updated edition of the ranking of the top 2% of scientists in the world, which has been created by researchers at Stanford University in the USA. Published in PLoS Biology, the ranking brings is based on a combination of different research quality indicators, enabling the identification of the top 2% of scientists in the world – the most cited and most influential figures in their fields.
Dr Salvatore Sauro's research at CEU UCH on innovative dental biomaterials has been truly world-class and it has led to him being included in this ranking of the world's top 2% of scientists, which also places him among the best Spanish researchers in dentistry. The ranking includes scientists from many different fields – the top 2% of the almost 7 million scientists active across the world. The indicators used include the number of indexed publications in Elsevier's Scopus database, the number of citations received, and the h-index of each researcher.
Innovation in dental biomaterials
Dr Sauro is currently the vice-president of the Dental Materials Group of the International Association of Dental Research (IADR). He is also the only Spanish researcher in the Dental Materials Group, the oldest and most prestigious group at the IADR, having been founded in 1939.
In addition to his teaching activities on the Spanish and English streams of the Bachelor's Degree in Dentistry, Dr Salvatore Sauro is also the research lead of Dental Biomaterials Research Group at CEU UCH's Faculty of Health Sciences. The group are seeking materials which are more resilient and durable, while also possessing therapeutic qualities which can regenerate dental tissues and counteract processes which damage these materials, such as demineralization and caries.
In this area of knowledge, Dr Sauro has published more than a hundred articles in high-impact international journals, collaborating with researchers at universities across the world, especially in the USA, the UK, Italy, Brazil and Russia. He is an honorary professor at the Dental School of the University of Hong Kong, an honorary senior lecturer at King's College London Dental Institute and a visiting professor at the Dental School of Moscow, part of the prestigious Sechenov Medical University. He has put in a lot of hard work in producing truly cutting-edge research and it has certainly paid off, as he can now say he is among the top 2% of most influential scientists in the world according to the Stanford University researchers.
You can find out more about CEU UCH lecturer Dr Salvatore Sauro's research on PubMed.
You can read more about this ranking of the world's top 2% of scientists in PLoS Bology.