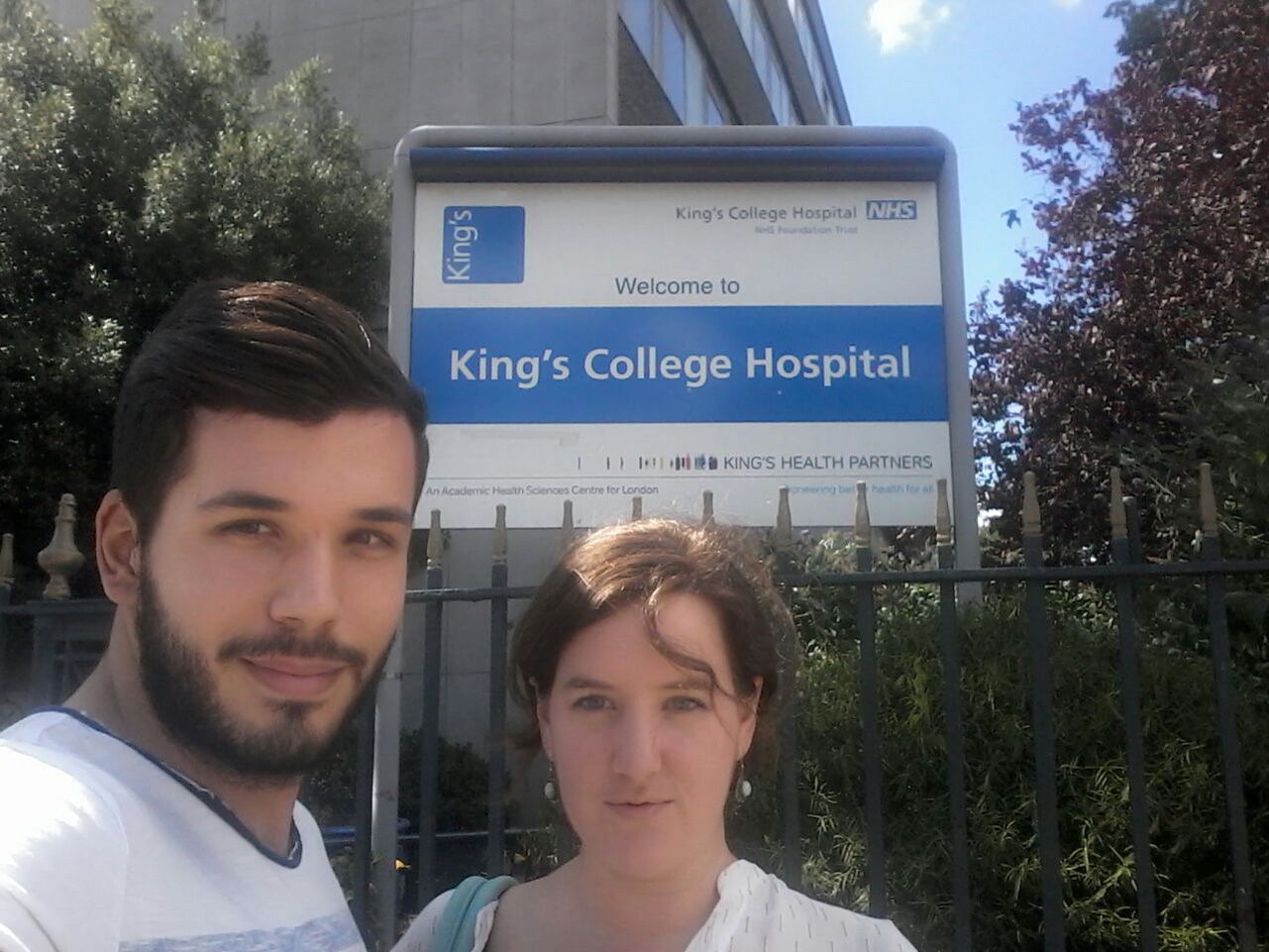 Manuel Domingo and Julia Carreras, students of Nursing at CEU Cardenal Herrera University in Castellón, are the first students of the University to benefit from the summer placement offered by King's College London under the agreement signed between CEU Valencia and the hospital giant.
Julia is in the Lonsdale room for four weeks, specializing in the treatment of cystic fibrosis and other respiratory diseases. Her role consists of accompanying the nurses during the day, helping to check vital signs, the distribution of medication and attending to the patients with whatever they need.
The future nurse has already had the opportunity to see the differences between the Spanish and British healthcare systems.
"In Spain, students can perform more tasks and techniques, but here care is more closely aligned with the patients and they are treated in a more personalised way," he explains. "In fact, Julia continues, the first week was a bit disconcerting."
In addition to this unfamiliarity there is the complexity of the language, since, as the student explains, "although you can speak English, it is very different dealing with a group of different people all talking at the same time, each with a different accent and using vocabulary which you're not used to."
But in spite of these initial difficulties, the Nursing student at CEU UCH in Castellón very much appreciates her experiences. "Since I started the Degree in Nursing I have been aware that going to work abroad was a possibility, so I applied for this placement as soon as they told us about it at CEU Castellón," she says. And continues:
"If in the future I decide to come and work in England, this experience will be very valuable to me, since I am being allowed to develop a level of technical English that I could not get in Spain, and it is giving me an initial impression of how the work is here."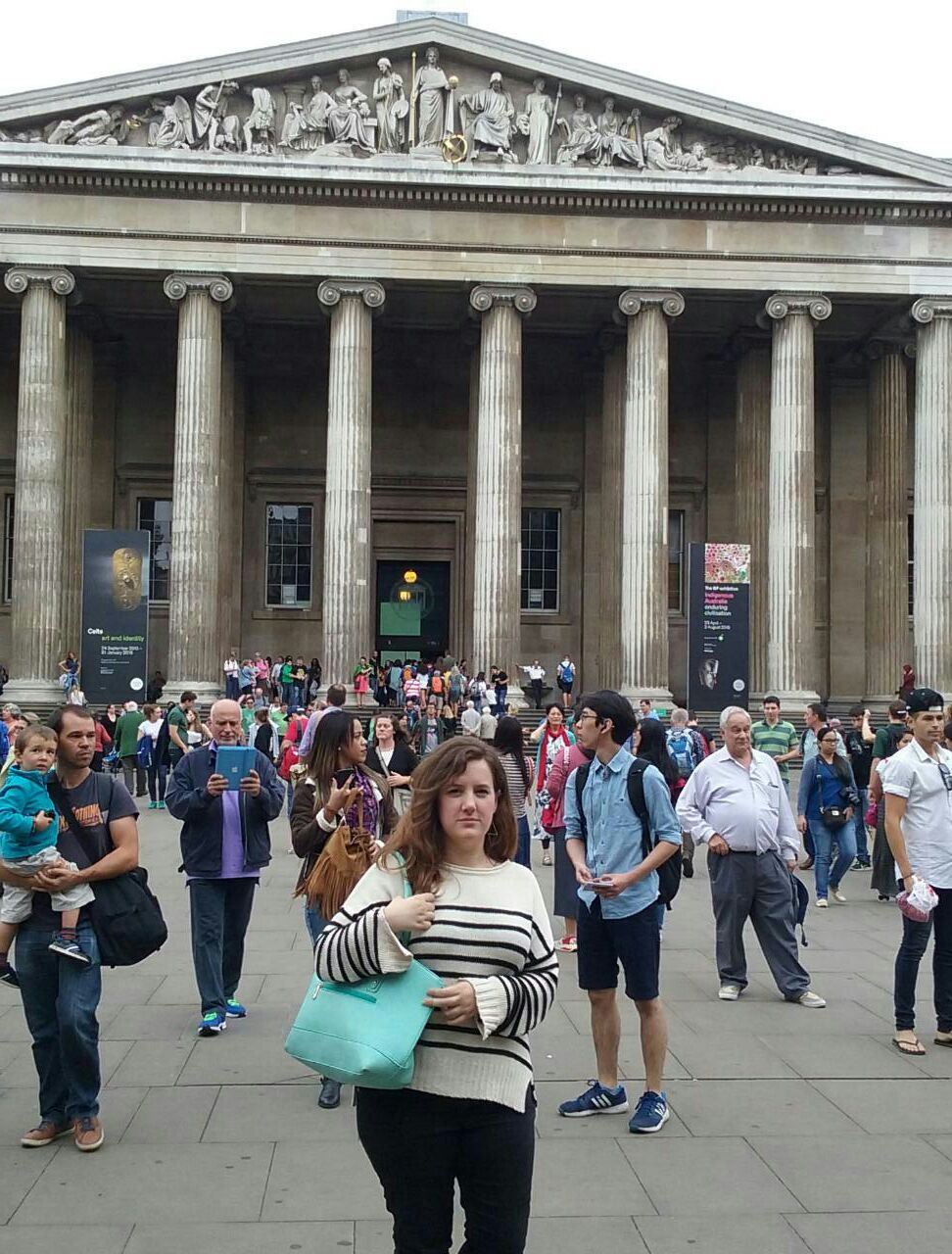 In addition, even if her future career does not take her to London, she is very clear that the placement has been an important learning process: "Knowing how people work in different places and learning from each other's strengths and weaknesses will turn me into a better professional, therefore I am very happy that I have taken advantage of this experience," she concludes.
As for Manuel Domingo, he is doing his placement at the Mary Ray Ward Unit, which cares for patients on their admission whilst it is decided which ward they should be sent to for the correct treatment.
The nursing student is also very satisfied with the training opportunity offered by King's College London and CEU UCH. It is an opportunity that the student considers unique, both in terms of work, since it allows you to see first-hand how nursing works in the UK, as well as personally, "since it means being in an environment, with a language, habits and a way of being that is not yours, which makes you mature and teaches you a lesson in humbleness." And the thing is, the student confesses, his first days were "horrendous", "because I did not understand anything and I felt tremendously alone," he explains. A feeling that the student, who already has friends among the staff and patients, overcame in a short period of time.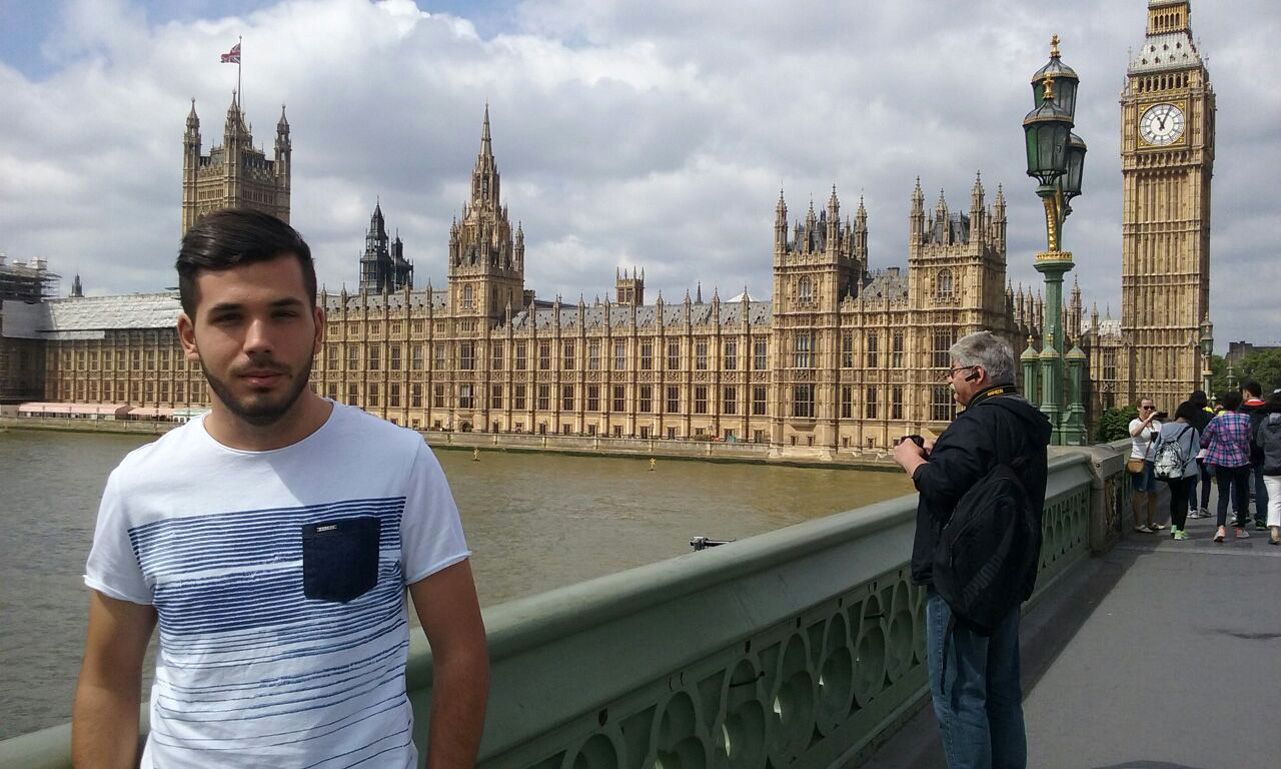 Manuel, like Julia, is surprised about the role that nurses have in the UK; it is focused on meeting the needs of the patient. "Here the family member is not allowed to stay with the patient outside visiting hours, and if the patient feels alone and needs to talk, the nurses or the doctors themselves leave their jobs and stay with them," he says.
Although Manuel's does not expect to go to London as soon as he finishes his degree, he does not rule it out and, in any case, his message is clear:
"I recommend my peers try to benefit from this opportunity in order to gain different points of view on patient care, which together with what we learn during our degree and the placements, makes you a better nursing professional."
Original source here.
Translated by: Emily Mizon