Carmela Cuevas graduated last year from CEU Castellón with a degree in Primary Education, specialising in English. Now she is working on a permanent contract in her and her husband's dream country: Chile.
From Craighouse School, which is famous in Chile, Carmela Cuevas shares her thoughts on the systems, methodologies and innovative teaching. The young teacher also tells us the two main challenges of living over there: becoming integrated into such a different culture and, more importantly for her, making sure that the children have fun while learning.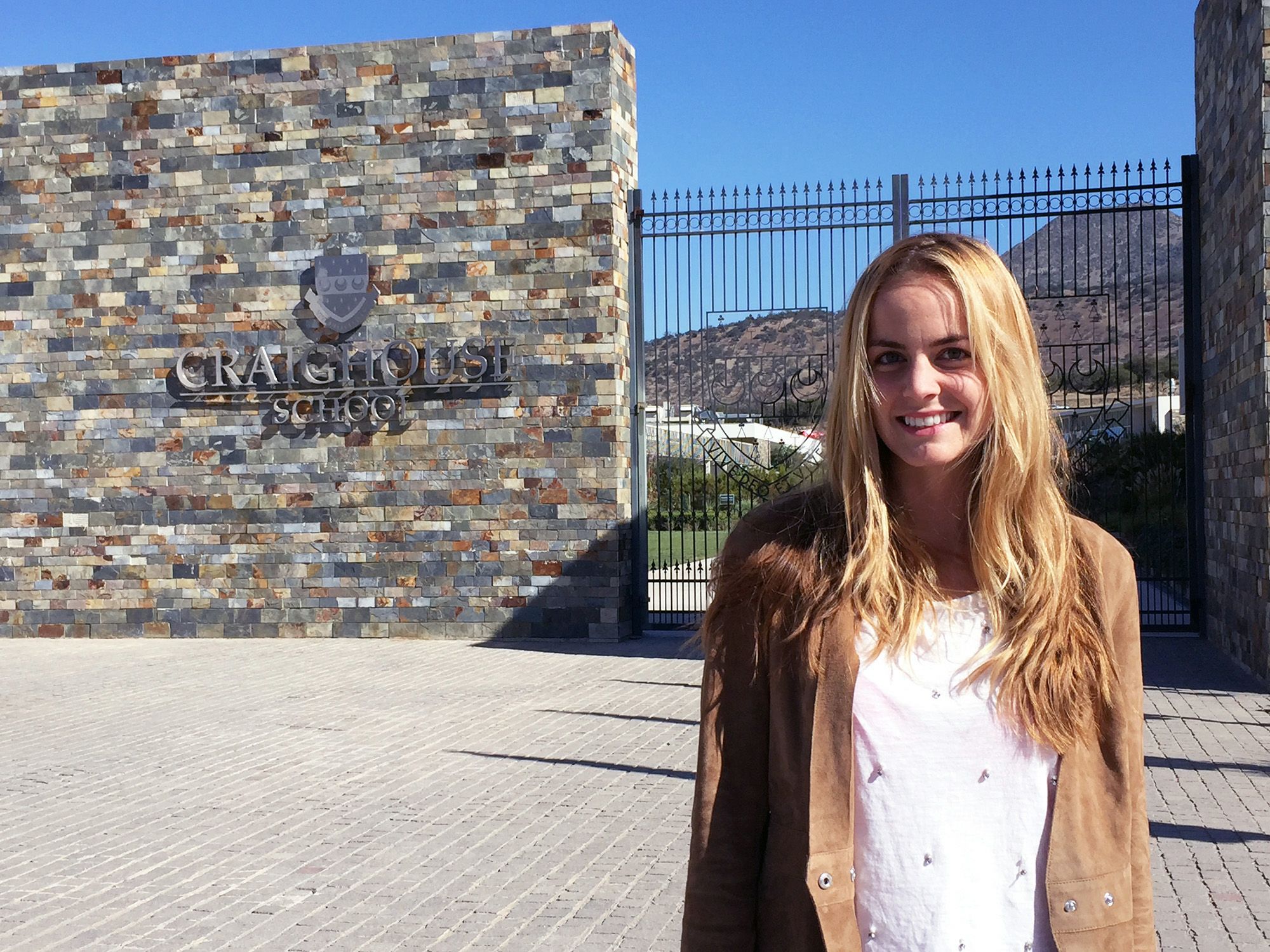 How have you done it? A permanent contract as a primary school teacher, even if it is quite far away.
In 2016, when I met my boyfriend and now husband, I applied for various jobs to work outside of Spain, and we decided to take the challenge and chose the country that was the furthest away: Chile. Two months after deciding on the destination we got married and started applying for a visa. Although my husband didn't have any problems with his work contract, I depended completely on his visa. I had sent my CV to some Chilean schools but wasn't very hopeful that I would find something that quickly. Despite that, 2 weeks before getting on the plane, I was walking through Castellón and I received an email from one of the most renowned schools in Chile, Craighouse School. They asked if we could have a Skype interview. I ran home, turned on my computer and waited for the call.
That interview must have gone well…
It seems like it. I waited half an hour for it to ring and then I nervously picked up. "Hello Carmela, it has been a long time since you got in touch with us, how are you?" "Hello, I'm really pleased to be interviewed by you, thank you. I'm actually quite nervous"… After an hour-long interview I received an email from the school with an attached document of 90 questions: a psychotechnical test. I completed it, sent it back along with a scanned cover letter that I had handwritten. Everything was very fast because the next day they contacted me for another interview that was more personal and lasted an hour and a half. That same week I received an email offering me a contract as a primary school teacher, starting one month later.
"I WOULD RECOMMEND THAT TEACHING STUDENTS WORK WITH CHILDREN THROUGHOUT THEIR DEGREE. BEING IN CHARGE OF 25 KIDS CAN BE TIRING BUT A TEACHER NEVER SHOWS IT, YOU NEED TO KEEP SMILING AND CARRY ON PLAYING."
So a couple of days later you got on the plane, is that right?
Yes. Without having to worry about anything and with a job waiting for me. All the nerves from the past couple of months had turned into calmness. I used the first month after arriving in Chile, which I had planned to use to find a job, as a wee bit of extra time to get to know this huge country.
How well did you adapt, personally and professionally, to a place that is so different to Spain?
I was scared of the unknown at first; South America isn't Europe after all. But I had a lot of support from all the teachers that motivated me and helped me to discover how amazing Chile is.
Being able to work in this school means a lot, not only because of its recognition across Chile but also working by the method that they follow. It is completely different to our primary education system. They use the Primary Years Program (PYP) in conjunction with the International Baccalaureate (IB).
What's it like?
It is a very inquisitive method, which I think, really helps the students. In fact it is an ideal way for children to learn. For me, it's a new experience, it's hard work and can be a bit of a daily challenge to get through all the content and concepts, established by the government, through games and practical activities.
We barely ever use jotters to take done notes, and of course there aren't any books. In reality, the education system in Chile is very similar to the system that we know in Spain; this method is very specific to Craighouse School.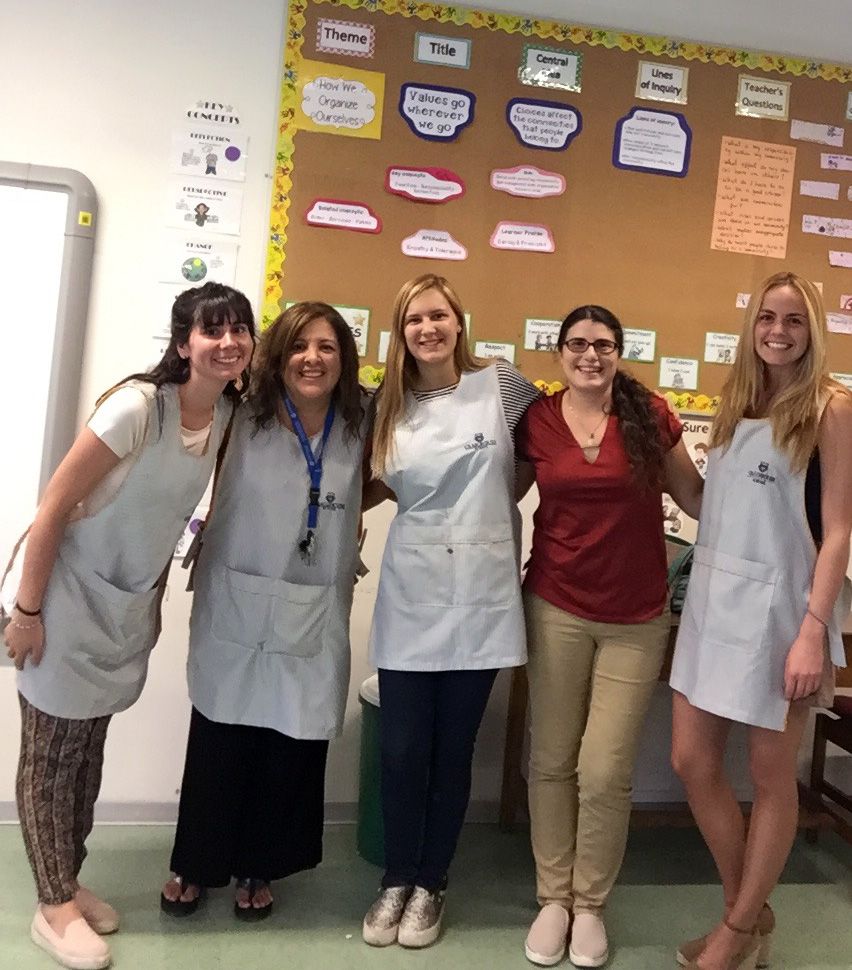 So that we have a better understanding of how the school works, can you tell us about a normal day there?
Classes start at 8.05am but in different ways depending on each teacher and the timetable. Each teacher dedicates the amount of time that they think is necessary for the subject at any given time. There are two breaks, one for a snack and one for lunch, in Chile, the snack is 30 minutes and lunch is 70. At 3pm the students either go home on the micro (bus) or are picked up by their parents.
"THE PROFESSORS HAVE A VERY IMPORTANT ROLE AT UNIVERSITY, WHICH THEY FULFILL BY BEING CLOSE TO THE STUDENTS AND SHARING THEIR PASSION. I HAVE SO MANY MEMORIES FROM MY TIME AT CEU AND THEY ARE ALL POSITIVE"
Once the students have left the sala (classroom), we clock out and go home, except for Fridays. On Fridays we have a meeting with all of the tutors and the course coordinator to talk about anything, from questions from the pupils to teaching methods and we also share experiences or games with everyone.
The good atmosphere is no exaggeration: there is no staff room gossip between the teachers. It is pure collaboration.
What's your role?
I am a primary 2 teacher. This includes, just as in Spain, tutorials with students and parents, giving classes in Art, Technology, English, Maths, Sciences and Reading. Specialised teachers take the Spanish and P.E. classes.
Just by listening to you talk, it is obvious how integrated you are having only been there for a few months.
Yes, two months. And the truth is that I don't think I could have got more out of my time here if I tried. Since I have to teach them Geography, Social Studies, Art… I want to learn about Chile and get to know its history, artists and places…
A day that I have free is a day that I can take advantage of and get to know the culture and adapt myself to life in Chile.
That can't be very easy in such a big country…
True. Chile is such a long country that you can divide it into three zones: the north, the centre and the south. The culture dramatically changes depending on which zone you are in. I have just been on a road trip around the south zone, which extends into Chilean Patagonia, I got to know all the towns that are next to the austral motorway…Next time I want to go up north to the Atacama Desert.
In the educational atmosphere I am also constantly learning. There is a lot of collaboration between me and my colleagues which is a constant source of information, new activities, methods, concepts and protocols… I have almost collapsed with the amount of information but it is worth it once you incorporate it and give it a go.
We are going to go on another trip. To the past. Do you think that the university education that you received has helped you adapt to something that is so different?
It's complicated; I think that my education will help me in the near future, but at the moment I am experimenting in Chile. I have used the general idea of what they taught us during my years at CEU and it's thanks to this that I am optimistic with this new methodology.
I believe that what is failing is that we only do some internships in schools where you can put everything that you learnt throughout the degree into practice. In the end the reality of being a teacher is looking at a book, explaining it and then setting homework. Then the next day you start again.
A placement in a school with the Craighouse School system would have been the best way to open the mind and let creativity flow your thoughts. Being a teacher is something that you have to be passionate about, something gratifying and above all something significant for the students.
With regards to CEU, what do you value most about this time in your life?
The desire, the enthusiasm… I'm not sure if I can mention any names!
There are a few people that stand out, in particular, Jose María, who made me think about everything; Carmen, who is passionate about teaching and made me feel how I feel today about the job; Rosa, who turned me into a perfectionist; Andrés, who helped me to uncover my artistic side; and Marga and David who broke down my barriers with their unconditional support.
I think that professors have a very important role at the university, which they fulfill by being close to the students and sharing their passion.
I have many memories from my time at CEU and they are all very positive.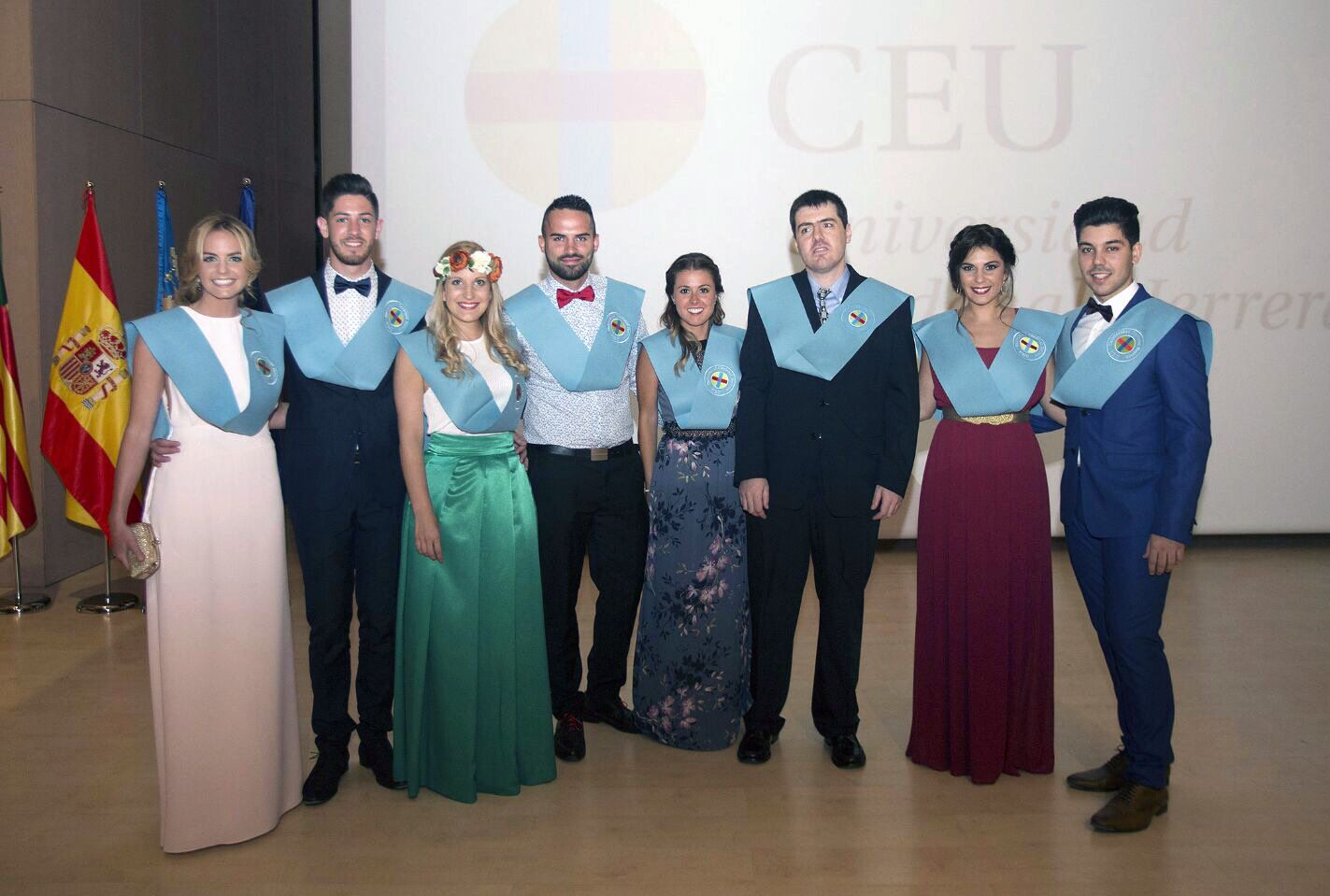 You don't know how happy that makes us. There will definitely be a teaching student reading your story; can you give them a piece of advice?
Yes, of course it helps, I would recommend that they work with children before, during and after their degree. Being in charge of 25 kids can be tiring at the best of times but a teacher never lets it show, you should keep smiling and playing. A teacher with out the desire for the vocation can be damaging for a pupil.
You have worked with children before haven't you?
Yes, in an academy called Buddies. I have also given English classes to different children and worked side by side with a physiologist on different models to try an improve motivation in primary schools.
And then, just before going to Chile, I was working with autistic children and children with learning difficulties.
"TO BE A TEACHER, AT LEAST IN PRIMARY SCHOOL, YOU NEED TO BE A CHILD AT HEART."
Carmela, this question is obligatory. What you think a teacher should be like in the 21st century?
I think that to be a teacher, at least in primary schools, you need to be a child a heart.
I love watching the cartoons that my pupils watch so that I can relate to the concepts in their day-to-day lives. I ask them if they can teach me how to play their video games or what things they like doing the most. Above all, I love being close to them, but as an adult, so that they know that they can come to me if they have any problems. I like that they trust me, just as much to tell me good things but also the bad things. I spend a lot of time with them and I have two goals: to ensure that they all have integrity and that they suffer the least amount possible. I don't know what a teacher should be like, but I know how I want to do it.
"WITH THE CHILDREN I HAVE TWO CHALLENGES: THAT THEY ALL HAVE INTEGRITY AND THAT THEY SUFFER THE LEAST AMOUNT POSSIBLE."
What is education for you?
I will tell you my story. I suppose that in my childhood it was seen as something obligatory and something that I didn't like, I hated it. I never liked school because I was bullied a lot. And all that mattered was to write what I had put in my book by memory in the exam.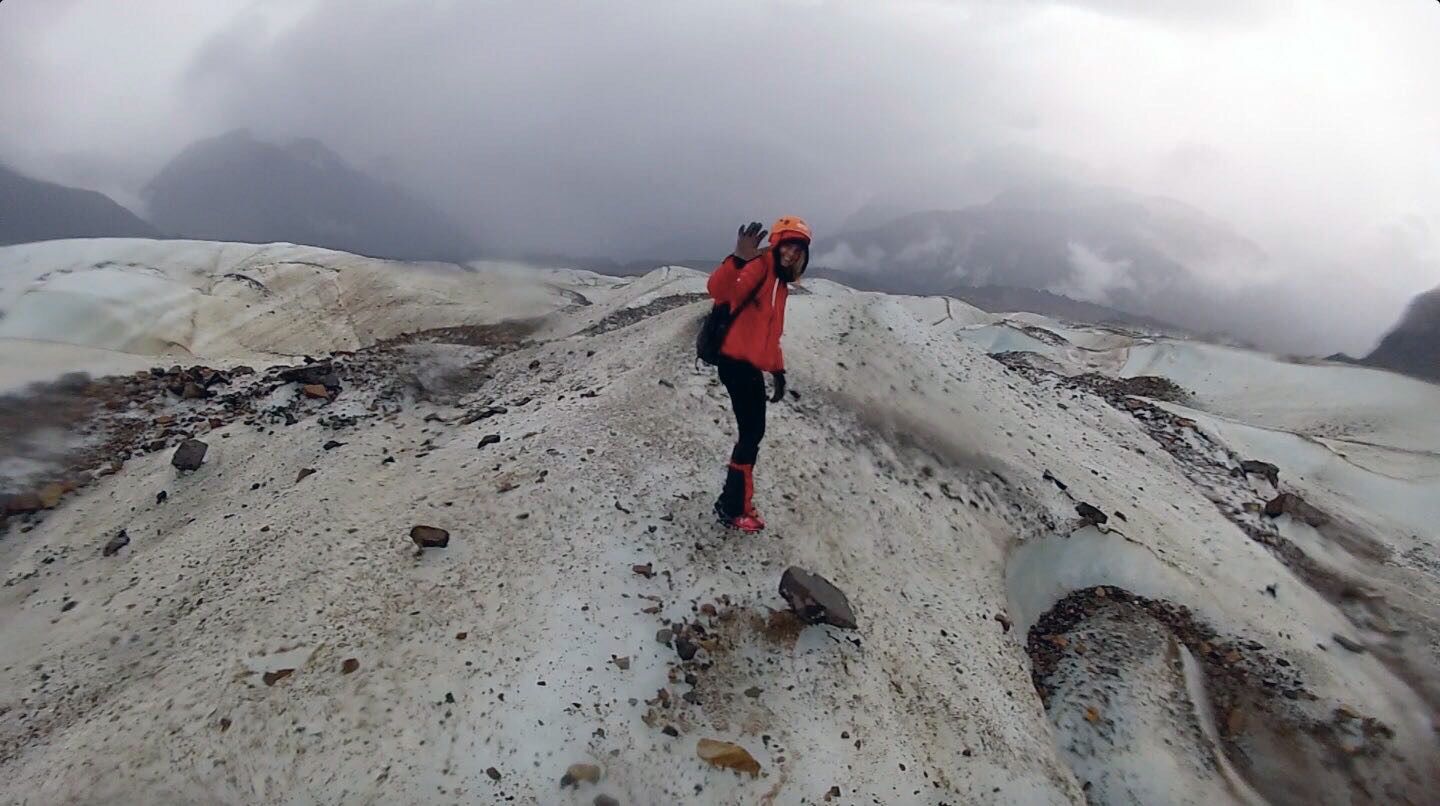 What did I like to do outside of school? Something fun, something that I could use all the different parts of my personality, like my curiosity, respect, creativity, self-improvement, independence…Enjoying getting to know and wanting to know more, have a thirst for learning and enjoying it. Above all, in a way that you can have fun but at the same time learn.
We trust that you will have success with your pupils. Continue you to enjoy it and until next time, thanks a lot.
Thank you.