They decided to organize an "ideal" end-of-degree trip. And they went to Cambodia to help with a construction project. In addition to building a classroom in a rural community without resources, they have laid the first stone of volunteering in the Degree of Architecture of CEU Valencia. They are students Mireia Llorens, Hajar El Mekkaoui, Mireia Garrigues, Gema Pérez, Dana Baharvand and Sergio Villar.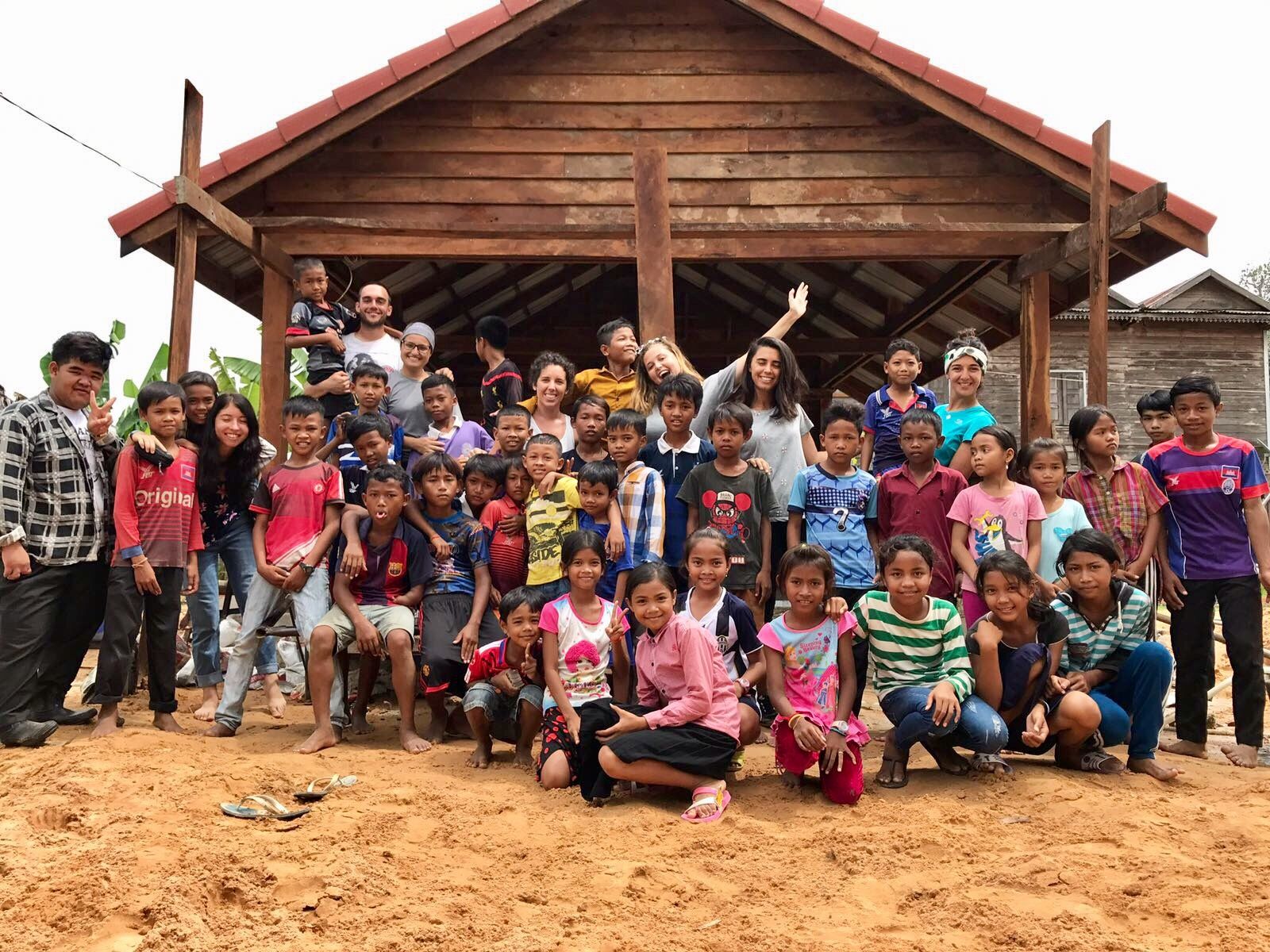 "It all started with the search for our ideal end-of-studies trip. In Architecture we are not many students and most did not want to do it, so we got together six friends and organized it", says Sergio Villar.
This student of Architecture at CEU assures that the group wanted to know Asia with a trip in adventure mode. "We were looking for experiences that would enrich us. And why not a volunteer? It was something that almost everyone in the group had in mind to carry out some day and we could do it together and in an unforgettable way", he continues.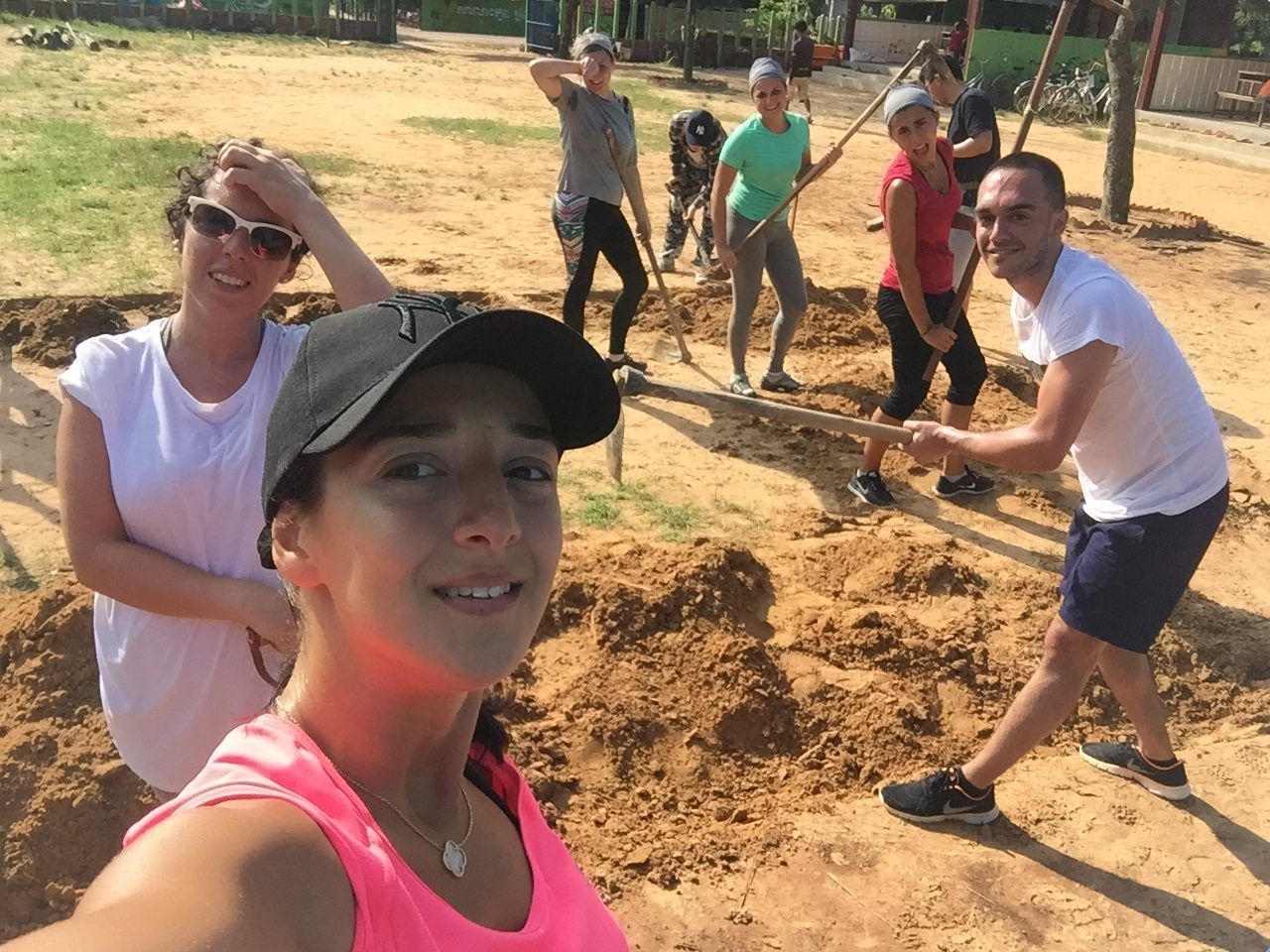 So, once decided, these future architects found an agency that helped them fins a volunteering project related to their degree. In this case, construction. And, after matching dates and place, they left for Samraong, a rural town in Cambodia, via Bangkok.
"THE WORLD NEEDS ARCHITECTS WILLING TO HELP. I THINK IT IS IMPORTANT TO SHARE WHAT YOU KNOW WITH THE PEOPLE WHO NEED IT THE MOST"
"We wanted to have new experiences, to know different cultures and to help with what we have learned so far. And we saw in this volunteering project an opportunity to obtain an unparalleled personal growth, as it turned out to be", says Gema Pérez.
"Our greatest ambition", the student continues, "was to be as useful as possible in the village. Give the maximum of us and live this as a personal-growing experience. A blow of reality and values in the days that are running and in the lives we live".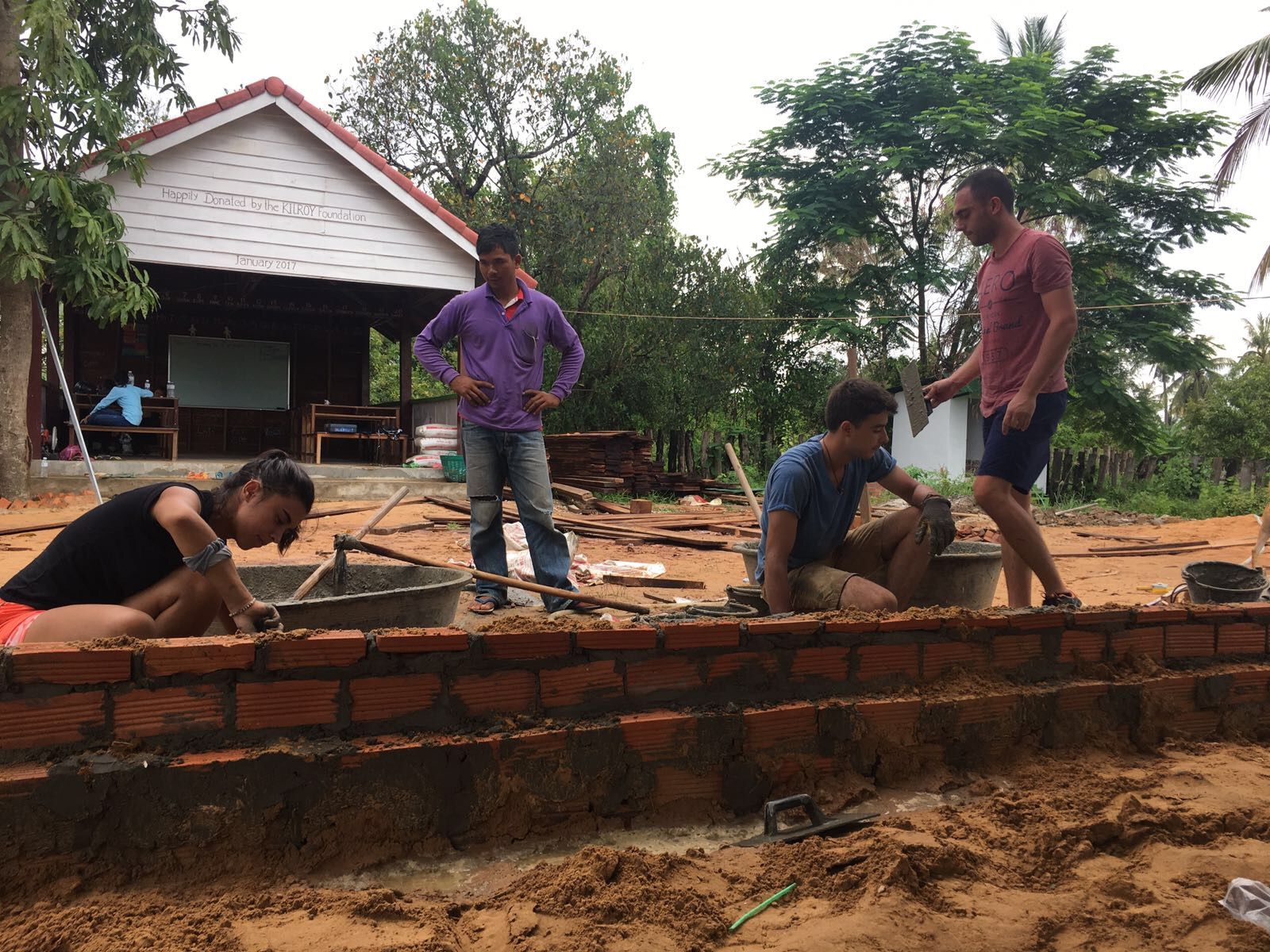 Her classmate Mireia Garrigues had similar expectations: "One of our greatest hopes was to be able to practice as architects, carry out concepts derived from our degree and, at the same time, learn by building in place. And, on the other hand, this gave us the opportunity to know other countries, cultures, people, ways of life…".
"WE WANTED TO KNOW DIFFERENT CULTURES AND HELP OTHERS WITH WHAT WE HAD LEARNED. AND WE FOUND IN THIS VOLUNTEERING PROJECT AN OPPORTUNITY TO OBTAIN AN UNMATCHED PERSONAL GROWTH"
"In addition", adds this student of Architecture, "it was like doing an internship, not only of our career but also humanitarian, so that we could include them tomorrow in our curriculum".
Building solidarity
After a brief visit to Bangkok, this group of CEU students arrived in Samraong on a Sunday afternoon. There they had a meeting with the coordinator of the association, who explained their mission: to build a new classroom in two weeks, from scratch, so that more children could attend the school.
The next day in the morning, the future architects got involved in the project with a French boy and some local workers. After the agreed deadline, the challenge was achieved. And, although the inhabitants of the town were delighted with the construction, the happiest were, without a doubt, our students.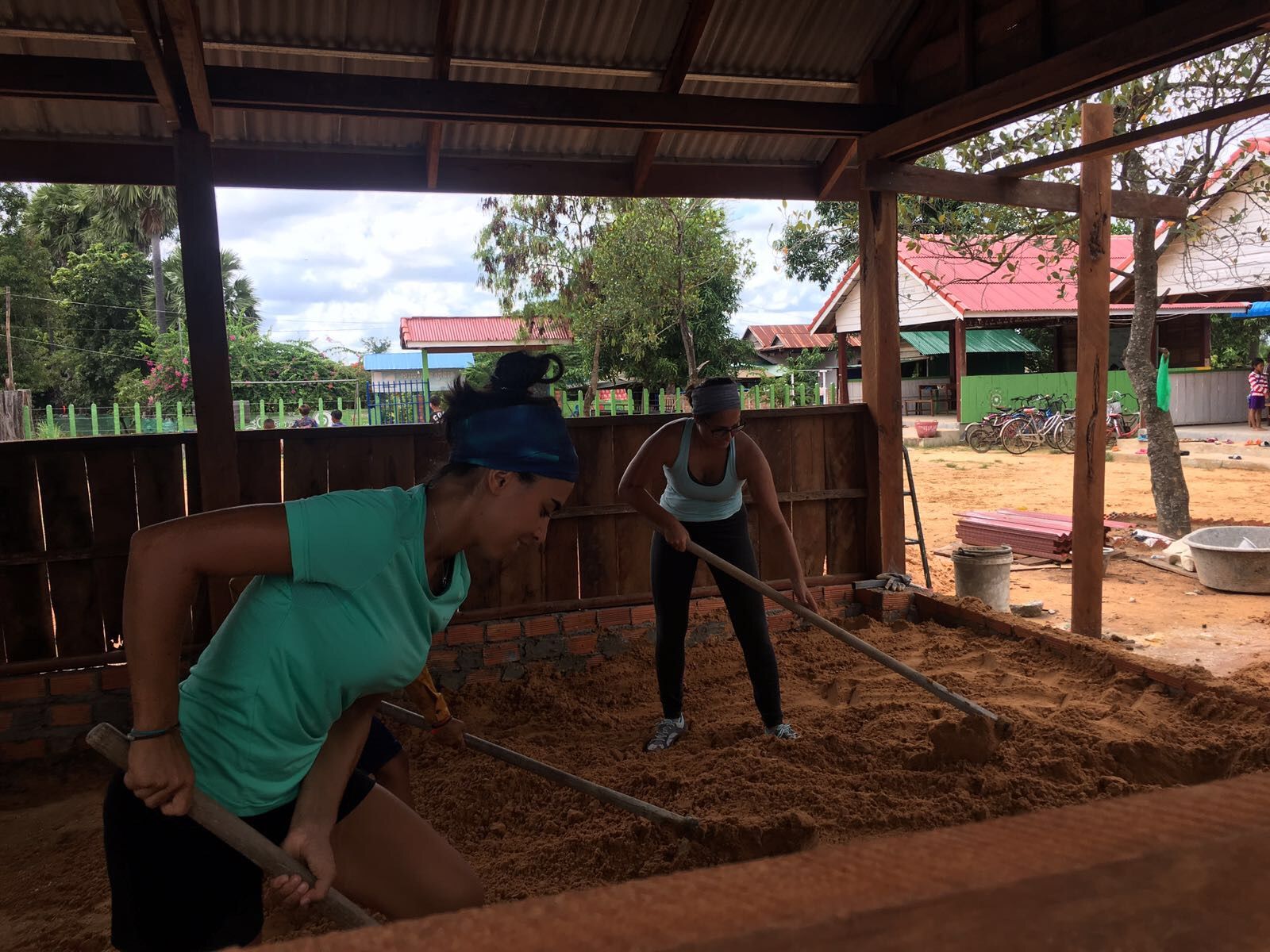 "It's the first project that be see materialize. Being able to see from the beginning to the end the whole construction of the classroom was very comforting. As well as checking the impact that our work had on the lives of those children, with whom we played during our breaks ", highlights Mireia Llorens.
"CONTRIBUTING TO THE BUILDING OF THE CLASSROOM WAS VERY FULFILLING. AS TO CHECK THE IMPACT THAT OUR WORK HAD IN THE LIFE OF THOSE CHILDREN"
"We felt useful and we learned to value much more the work of a construction worker, professionals who will be in our future. It is much harder than we imagined, we could feel it with our own hands", adds the student.
An invaluable learning experience
But beyond any technical learning, these future architects took much more important lessons. "We realized the meaninglessness of many of our day-to-day problems, how little we value small details and all the things we take for granted", says Dana Baharvand.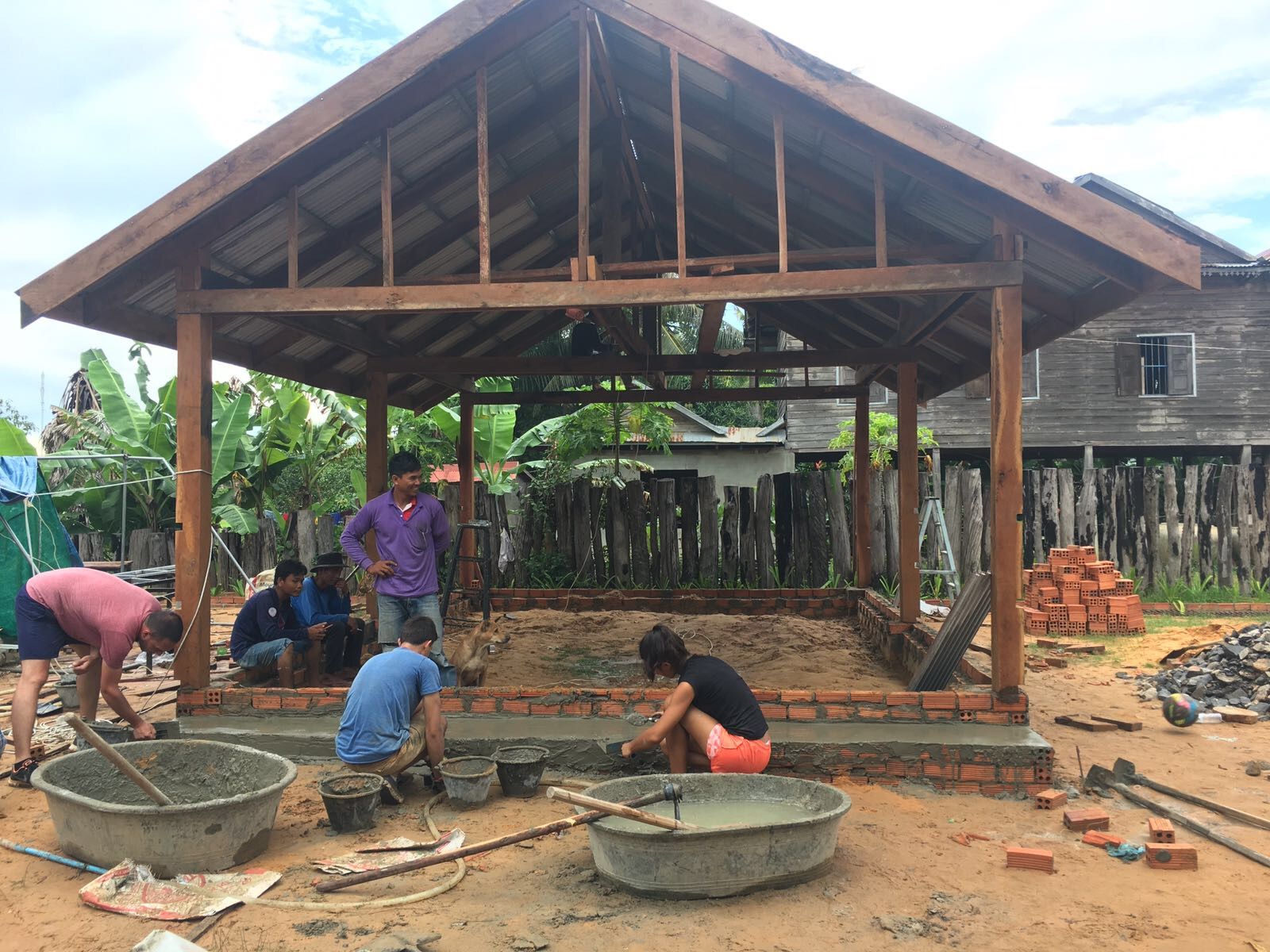 And he adds: "With leaving the house, we can find almost anything we want. There, that was not possible and, even so, they were happy with everything they had. Of any object that may seem insignificant to us, they set up a party. For example, we gave them some whistles that we had there by chance, along with two pieces of red and yellow cardboard. With that we organized a football match and they were tremendously happy and, above all, grateful ".
It is, without doubt, a unique experience that these young pioneers want to link to CEU Architecture. "We would love for our Technical School, and our University in general, to be involved in this project, either by helping us in the organization or by recognizing this activity through credits or other formulas," says Hajar El Mekkaoui.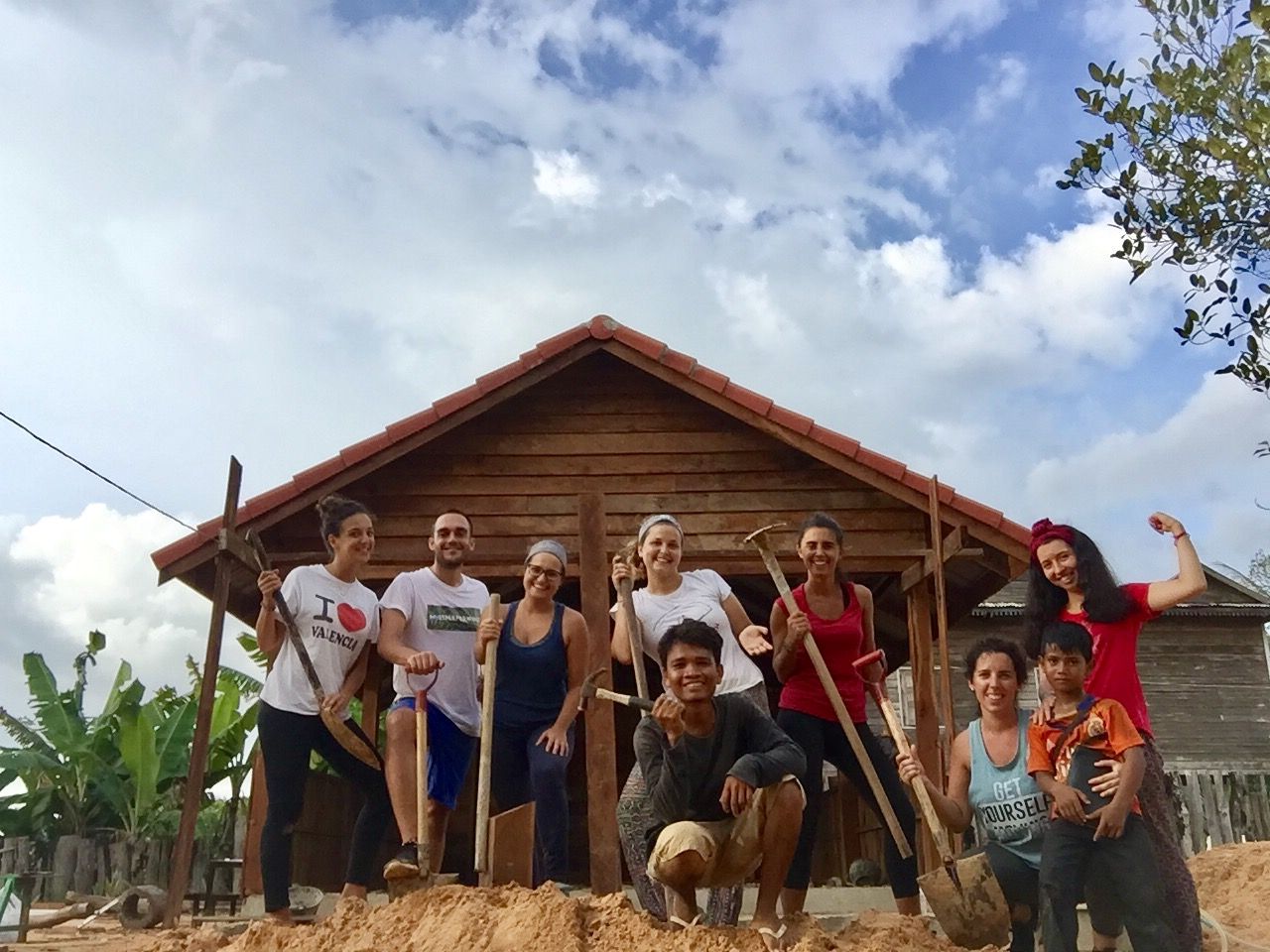 "We would be happy to help, and to actively participate in projects like these, so we hope to see the Architecture volunteers in the CEU activities soon", adds the future architect.
"THE IDEA IS TRY TO CONVERT THIS INITIATIVE IN A RECURRENT ACTIVITY FROM THE UNIVERSITY THROUGH THE CHAIR OF SOLIDARITY"
For now, as Ignacio Juan, deputy director of the Degree in Architecture of CEU Valencia, says, "the idea is to try to turn this initiative into a recurrent activity from the University through the Chair of Solidarity. That's why, when the students told me about their intention, I asked them to collect data and document the experience".
"An experience", continues the academic responsible, "which I think has been very valuable for everyone: both for the recipients of the project with those who have shared what they learned in the race and for them in a personal capacity. I believe, in addition, that this initiative reinforces the multicultural character and integration of the School, where they not only learn to build buildings but also to value the social importance of our profession and training ".
"THIS INITIATIVE REINFORCES THE MULTICULTURAL AND INTEGRATION CHARACTER OF THE SCHOOL, WHERE NOT ONLY WE LEARN TO BUILD BUILDINGS BUT TO VALUE THE SOCIAL IMPORTANCE OF OUR PROFESSION"
And that's what the students are very clear about: "The world needs architects willing to help. I think it's important to share what you know with the people who need it most. There are many areas of the world that, unfortunately, suffer natural catastrophes that have to be solved. In addition, apart from these extreme situations, everyone has the right to a decent home. It is something that we have very assimilated, but that, unfortunately, does not happen everywhere,", concludes Mireia Llorens.