Paola and Sofía are both from Latin America – from Venezuela and Uruguay, respectively – and share a passion for everything related to Business Management and Marketing
Paola Domínguez and Sofía Cetrulo arrived in Spain at the same time from Venezuela and Uruguay. They both began the Dual Degree in Business Management and Marketing in 2018, but it was not until a year later that they became friends, soon becoming inseparable. They attribute the initial bond down to their common Latin American roots, despite being from quite different countries, and then the fact that they have come to Europe to study has created such a strong friendship that "it's as if we've known each other all our lives". They both think that they are very similar in many ways – "and yet so different in others! We complement each other, we know what the other person is thinking with just a look, but the best thing is that we trust each other absolutely."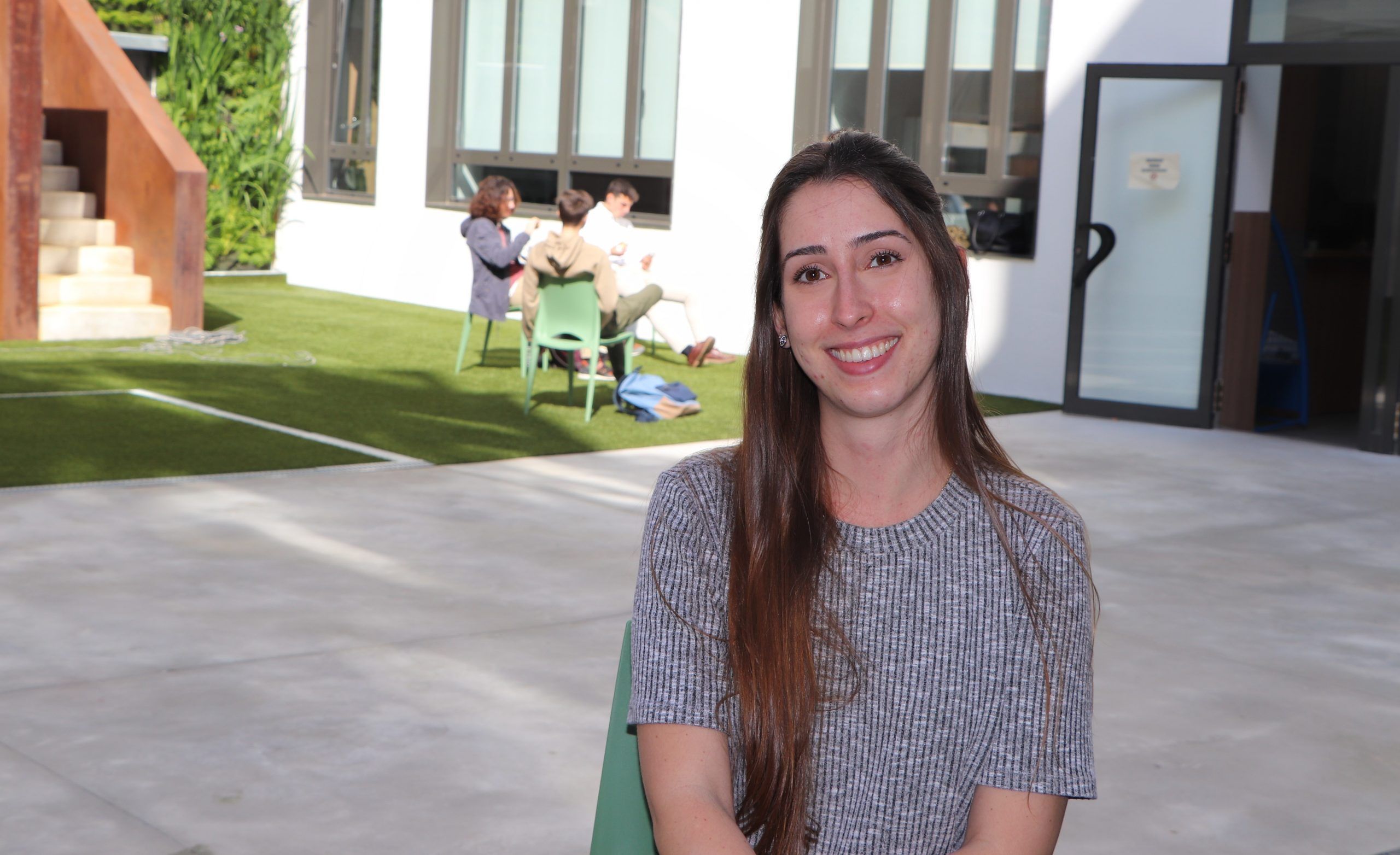 Their journey to CEU in Elche was similar too. After trawling the internet for the right university and finding it in CEU UCH, they both decided that a dual degree was the right fit for them. Sofía was attracted by "the practical approach, focused on what really happens in professional activity". For Paola, the key was getting recommendations from friends, as "one of their children studied here". Three years later, they are delighted with the international experience they have chosen.
Paola thinks that the reason for this is the University's character, "where we are encouraged to give everything and where we always have the support of our lecturers". In fact, Paola is impressed both by the lecturers' experience and professionalism and also by the talks given by professionals from different industries. "All that helps us not only to educate and train ourselves by drawing on the best expertise, but it also gives us the chance to get a better idea of what is waiting for us when we graduate," she says.
As you might expect, Sofía feels much the same way. "Most of our lecturers are professionals with great experience in the area they teach in. That means that our lecturers always have a practical focus, enabling us to see the links between the theory and real professional activity. That adds real value to our lectures and gives us more opportunities for professional growth and networking," Sofía says.
Practical and comprehensive training
So, it is no surprise that they both see great advantages to doing a dual degree. "Above all, it gives you a chance to create a connection between the company and the customer," Paola says. "The projects we can take part in also give us an opportunity to find a practical application for the things we learn. I've no doubt that all these things that CEU brings together make our studies so much more rewarding and boost our chances of a great career."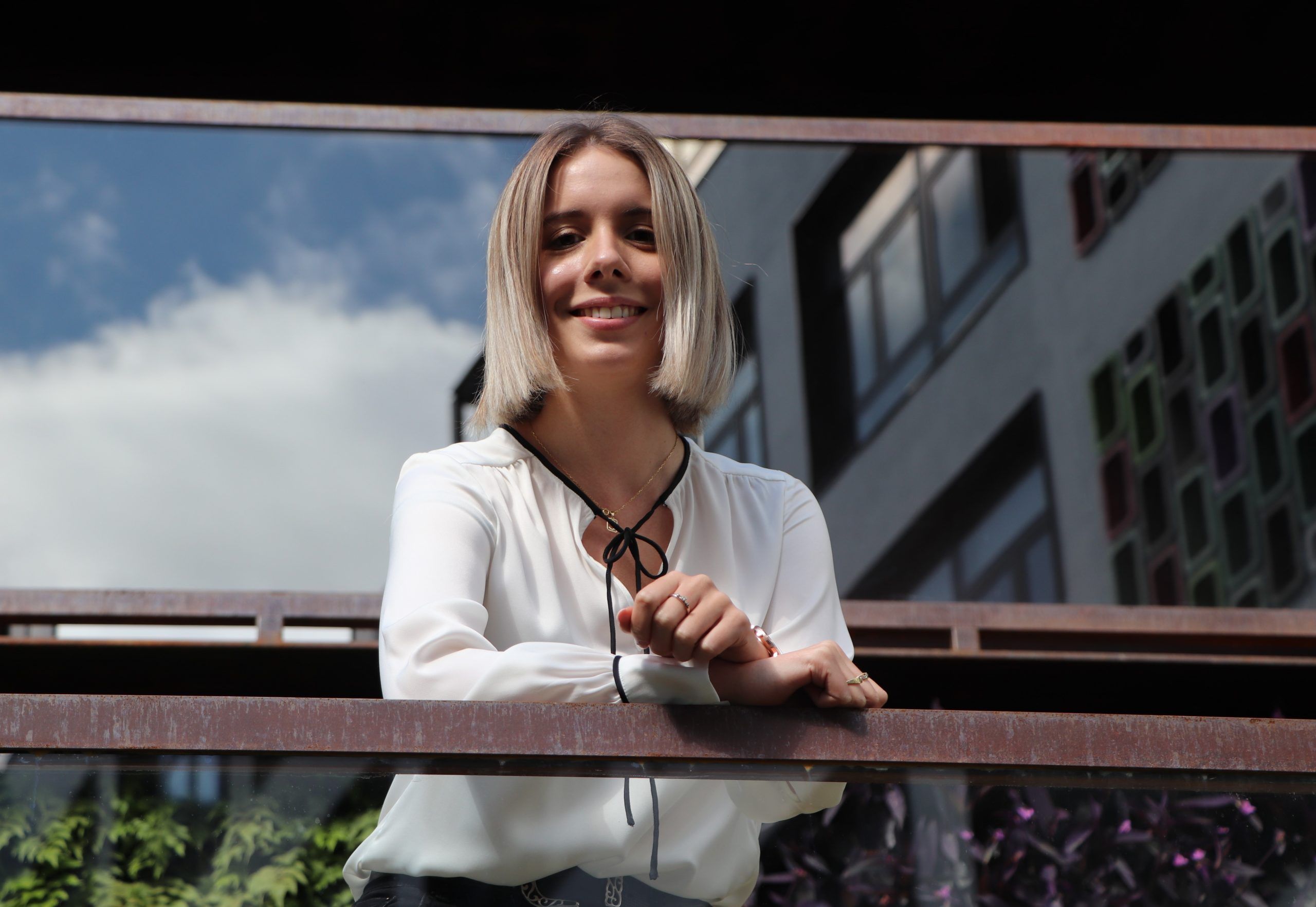 And for Sofía – showing all the curiosity which has been noted by her lecturers – the advantages do not stop there. "The dual degree programme gives me a wide range of knowledge of the business world. It makes it possible for to specialize in different areas and also to fulfil different roles within a company," she tells us.
Nevertheless, there was a bit of a difference between the two students in terms of the initial experience of moving to a new country and adapting to a new culture and a different educational system. Paola had had some initial fears, but found so many things familiar and "that made the settling-in process much easier," but it was more difficult for Sofía. "In the first year, I had to deal with a lot of situations that made me mature and grow quickly, because I had to be responsible for things that my parents had taken care of before," she says.
An international experience
Even so, they are both very happy to have made the choice to come to Elche. "I've met some incredible people and I'm glad to have had the chance to experience a different culture and gain experiences which have made me see things from another perspective," Paola says. Sofía also appreciates the opportunity for personal and professional growth that this international experience has given her. "It's enabled me to reflect on and understand many issues from two points of view at the same time, from the European perspective and the Latin American one. And that has given me a more rounded education and I feel better prepared to adapt to change."
With the initial steps now behind them, they are now in their third year and they know the direction they want to take in their careers. Sofía is attracted by the more holistic view of business and the taking of strategic decisions. "In terms of which industry I see myself in, I find Fintech really appealing right now. I'd put it down to the fact that it combines a very traditional industry, finance, with new technology and it's something that is undeniably having a greater and greater impact on our lives," Sofía says. Paola, on the other hand, is feeling more and more captivated by digital marketing: "I'd like to do a master's degree to learn more about it and then work in this sector. And I'm also thinking about working in other cities and countries so that I can keep on learning and gaining new experiences."