Five veterinarian specialists in anaesthesia and analgesia make up the research team, including lecturers from the Universities of Edinburgh, Zurich and the CEU Cardenal Herrera of Valencia, and the two authors of CEPEF1 and CEPEF2.
José Ignacio Redondo García is a Professor in Anaesthesiology at the CEU Cardenal Herrera University's (CEU UCH) Faculty of Veterinary Medicine  in Valencia and he is one of five researchers undertaking an international project regarding anaesthetic mortality in horses, entitled CEPEF4 (Confidential Enquiry into Perioperative Equine Fatalities). In just seven months, this study has collected data concerning more than 10,000 uses of anaesthesia at 70 equine clinics across four continents. This multi-centre study will enable the identification of the causes of death in anaesthetized horses: the international average, reported 20 years ago in CEPEF2, is around 1.9 %, much higher than that reported for dogs, cats and humans. Professor José Ignacio Redondo told us that "over the last 20 years, great progress has been made in scientific knowledge and in the technology used for equine anaesthesia, but we still do not know what the real impact of this has been on the improvement of clinical practice, on making it safer for the animals."
70 centres, 20 countries, 4 continents
The cases studied come from prestigious university veterinary hospitals and world-class clinics in 20 countries and across four continents. The biggest number of cases come from Belgium, the UK, Ireland, France, Australia, Switzerland and Spain, but centres from Japan, the USA, Canada, Argentina, Uruguay, Chile and Australia are also participating. This high level of participation has enabled data from 10,000 cases to be collected. In the first edition of this study, CEPEF1, published in 1995, it took three years to collect this amount of data.
For Professor Redondo, what is noteworthy about CEPEF4 is that "this project is open to collaborations from all hospitals and clinical veterinarians who want to make a contribution to ensuring that equine anaesthesia is a safe as possible. The key to the success of a project with these characteristics is to recruit the maximum number of centres and cases in order to be able to use advanced statistical techniques to extract the greatest amount of information possible. As an additional benefit, the collaborating centres receive customized reports which enable them to improve their clinical practice."
"The key to success in data collation lies in the use of new technology which can be used with multi-centre research projects," added Professor Redondo. In this edition of the study, CEPEF4, the method applied is the one which this CEU UCH lecturer has already successfully used for some years in research on anaesthetic mortality in cats and dogs. Thus, the collaborating centres can register each use of anaesthesia via an online form, from anywhere in the world, using any kind of device, whether this a phone, tablet or computer. When the anaesthesia has been performed, the records of this are automatically sent by email to a database where they can be analysed in real time using machine learning and big data techniques.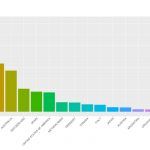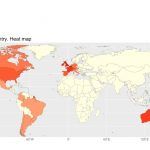 International team
The research team for this ambitious international project includes Dr Mark Johnston, the first-named author of the first three editions of CEPEF and the current chief executive of Vetstream; the prestigious specialist in equine anaesthesia Dr Polly M. Taylor; Dr Miguel Gozalo-Marcilla, the project leader and lecturer in equine anaesthesia at the Royal (Dick) School of Veterinary Studies of the University of Edinburgh; Professor Dr Regula Bettschart-Wolfensberger, Head of the Anaesthesiology Service at  University of Zurich; and the Professor of Anaesthesiology at the CEU UCH Faculty of Veterinary Medicine, Dr José Ignacio Redondo.
The CEPEF4 project was launched at the Spring Meeting 2020 of the Association of Veterinary Anaesthetists (AVA), which took place in Dublin. This association, which brings together veterinary anaesthetists from across Europe, supported this project by providing it with a Kate Borer-Weir Memorial Fund award. CEPEF4 has also been presented to the scientific community in two high-impact journals: Veterinary Anaesthesia and Analgesia and The Equine Veterinary Journal.
For more information on this study, its preliminary results and how to participate, go to the CEPEF4 website: https://cepef4.wordpress.com/