Xavi Calvo, a CEU-UCH-trained designer, and Raúl Climent, coordinator of the Master's Degree in Design and Graphical Communication, explain to the students how they work at Estudio Menta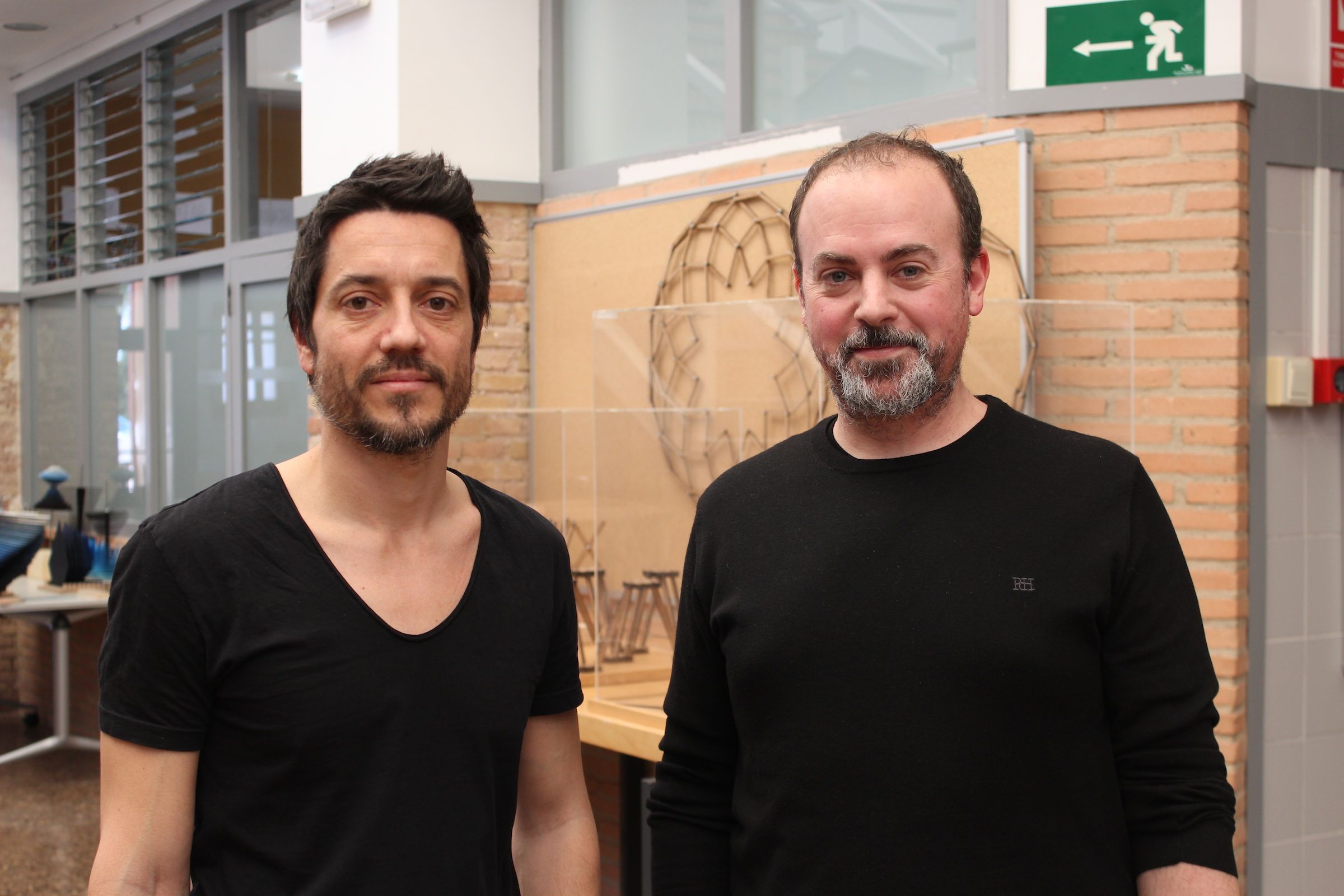 "We are surrounded… by design! And it would be very difficult to live without it": so says Xavi Calvo, from Estudio Menta. Almost without us realizing it, the design of each element around us, and each and every object we use, makes our lives better. At Estudio Menta they know this very well. And they work hard every day to ensure that their designs can make our lives easier. Two of the founder members of this prestigious firm came to the CEU-UCH Technical School to provide extensive insights into their past and present work: Raúl Climent, who is also currently the coordinator of the Master's Degree in Design and Graphical Communication at the CEU-UCH, and Xavi Calvo, who trained as a designer at the very same CEU Technical School.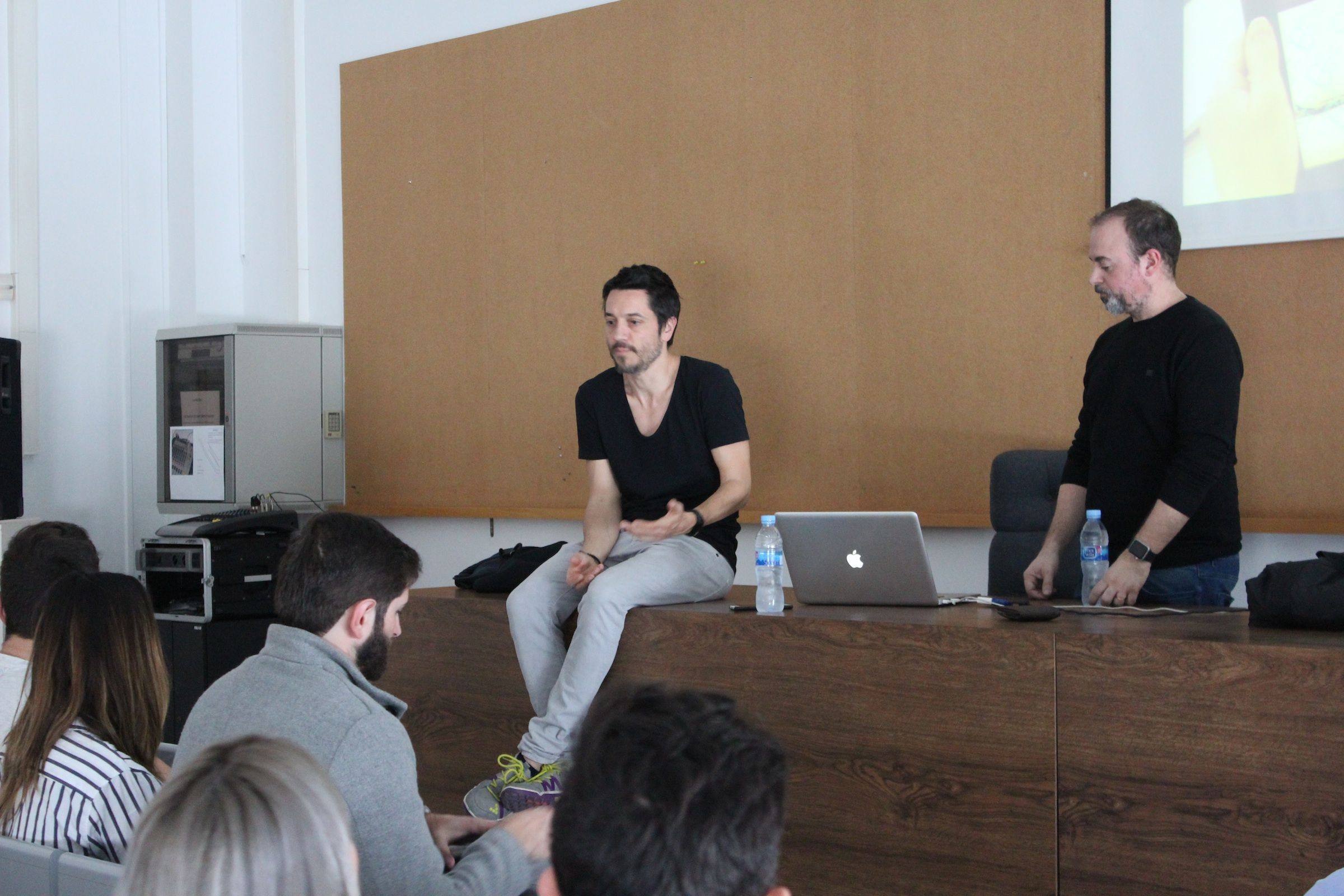 For Xavi Calvo, "there are no big or small projects." Estudio Menta's projects range from decorating the Valencia Metro carriages, to celebrate the FGV's 30th anniversary, to business cards they designed for a jazz singer – something that unexpectedly brought them a lot of publicity. The reason for their success may well be the typesetting they choose for each project: it is a key feature of the aesthetic execution of each of their designs, and something which makes them stand out from the rest. Climent and Calvo spoke to the students on the Bachelor's Degree in Industrial Design Engineering and Product Development at the CEU-UCH and gave them some insights into what their overall strategy is when they approach each design project.
Xavi Calvo, looking back on his experience as a graduate of CEU's Design School, said that, for him, the best thing about studying at CEU was coming into contact with the lecturers, who are also well-known professionals in the design world. Now, he has become one of them. He also told us all about his vision of design in general, and also about Design at CEU, in this video (in Spanish):