What advice would you give to international students coming to the university? 
Anita:
I think it´s normal to want to be with people who speak your language and people who come from the same city as you, but I think It´s really important to try to embrace the Spanish culture as soon as you get here because if you just stick to what you know, it´s harder to get into it later, but if you start from the get go, it´s much easier and also better as you get to embrace the Spanish lifestyle. 5 years seems like a long time, but I´m already on my third year and it´s just flown by! So, I think it´s really important to make the most of it while you can.
Victor:
I think if you want to choose this road, you have to know what your going to be faced with. studying here is fun, but you can´t approach it in a lazy way, you have to focus on everything not just in your studies, but outside of university as well. You have to learn to control your emotions, because if you are feeling down you can´t just go home, because you are miles away from home, so you have to learn to be independent and to manage yourself well. I think everyone is welcome to come here and you can get a lot of help and support from the university, but the first thing you have to make sure is if you really want to choose this path. Even if you feel depressed or you have problems along the way, never give up, I think that´s the most important thing, not to give up, because if you do it would be a wasted opportunity, but if you try your best, you will get what you want in the end.
Learning Spanish requires a lot of focus, it´s not easy, the biggest problem is that if you don´t speak the language you can´t communicate with your patient and as a dentist the most important thing you have to do initially is to have your patient´s confidence, so a good way to do so is to try to speak to them in Spanish, I think they would really appreciate this and feel a lot more satisfied with your service. I think this is the main advice I would give international students, learn the language and never give up.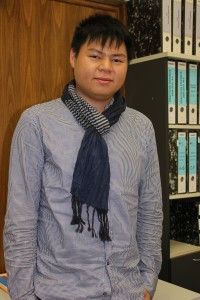 What do you hope to do after you complete your studies? What are your plans for the future?
Anita:
Initially I thought, its five years and then I´m going back to London, I can´t wait! Now that I´m in my third year though, I´m thinking Oh no! I don´t want to leave! I don´t know… I think I would miss it a lot and even if I was to go back to England, I would definitely like to come back at some stage. I´d like to keep the connections I´ve made as I really do like it here!
Victor:
Some of the students in my class are planning to go back to Taiwan, some are thinking about doing a Master´s Degree here or perhaps in a different university or even somewhere else in Europe or even in America. I would personally like to stay in Europe and maybe do a Master´s in Germany or even go to America. Even if I was to go back to Taiwan and get a license to practice as a dentist, I would still really like to come back to Europe at some point. I would like to do a Master´s fist and then go back to Taiwan to share my knowledge and ideas with the students there, so that we can improve our dentistry system. I think the way countries can exchange information and communicate ideas between one another is great, the same way that we are doing with Spain. A lot of the teachers in Taiwan go to America and Europe to do a Master´s Degree or even a Doctorate, so I think it´s clear that Taiwan needs to gain information and resources from other countries, So I think maybe I can do the same; do a Master´s and then go back to Taiwan to share my ideas and the knowledge that I gained abroad with others, because we want to improve ourselves and be up to date with knowledge technology.
Have you found it difficult to learn Spanish? What has been the best way for you to learn the language?
Anita:
I did A-level Spanish, so I had a bit of an advantage, but for example, my friends who didn´t know any Spanish are almost fluent now, because they took part in language exchanges with Spanish people, which are really helpful. I did too actually, just to get my conversational skills going. I also think it helps to live with Spanish people because this way you´re forced to speak the language. I think the only way to learn the language, even though I did it for A level and I loved it, is to be in that country or to live with people from that country in order to speak the language fluently. So I think that taking part in the language exchanges really helps and just trying to speak in Spanish wherever you go.
Victor:
For me the best way of learning Spanish has been listening to Spanish songs and watching Spanish films, you can pick up a lot of Spanish from this. When you like a song, you can find and learn the lyrics and you can watch films in English but have the Spanish subtitles up to, so you can read these at the same time. The good thing about learning the language this way is to you can do it all in your own time, you don´t have to worry about studying the grammar or anything. This is the simplest way for me. The more you listen to and watch, the more Spanish you pick up and the more you learn about Spanish culture too.
What have you enjoyed the most about the Spanish culture?
Anita:
The fiestas, you get a real sense of Spanish culture during these events and you don´t feel like you need to be Spanish to be able to join in, as everyone is always warm and welcoming, so it´s fun for everyone!
As I said, I think it´s such a warm culture, when the new students come; they instantly feel really welcome by both the teachers and the students. Even the people in the shops greet you and make you feel really welcome. I think that´s one of the aspects that has really helped everyone to adapt to the Spanish life style because if it was different, if it wasn´t like that, I think everyone would find it a bit harder. Everyone always smiles and even greets you in the streets. The other day there was a blind man on the metro and everyone was going out out of their way to help him, holding his hand and guiding him along, we were talking about it with my friend and we were saying that you would never see that in London, so I think it´s a really nice aspect of Spanish culture.
I´m sure everyone who´s been here knows that Spanish people love their fireworks! During Las Fayas it´s almost impossible to sleep, but it´s great because there is a real party atmosphere in the city, I think it comes across as a really happy culture. Food wise, Paella is a really great dish, there´s not a lot of choice it´s mainly tapas, but there are other foods you can try as well, my friends and I like to go for sushi or Italian food too.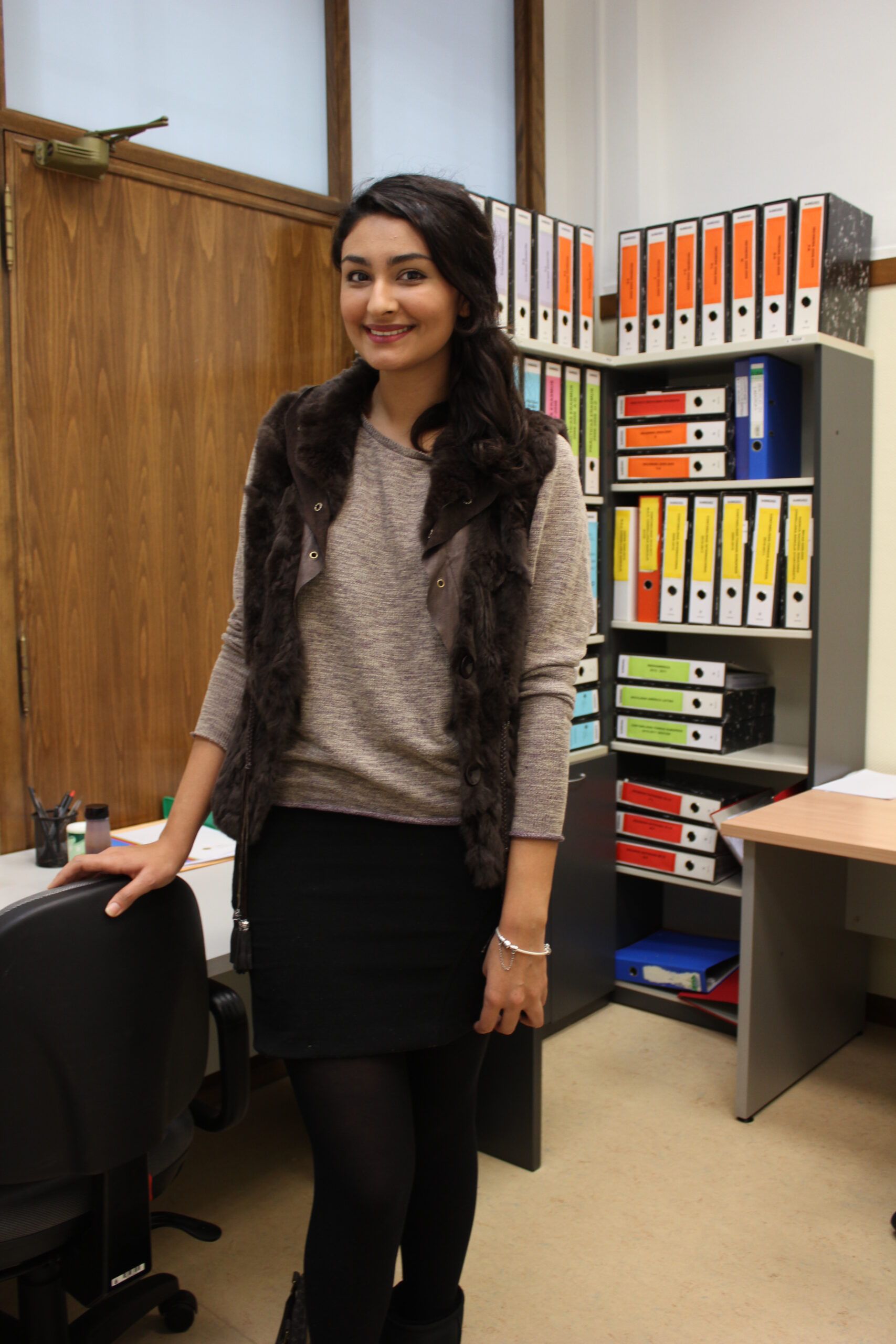 Victor:
Before coming to Spain I travelled to other parts of Europe, like England France and I found that Spain is very different. Spanish people are a lot more passionate and friendly, when you come face to face with them in shops or even with the professors at university, I think it´s quite interesting.
I think the food here is amazing and what ´s also great is that we can find some of the ingredients for the foods we cook in Taiwan in Spain. Spanish people know how to relax, how to be romantic, how to use their time well and this is something I´ve learnt from them, because In Taiwan we focus too much on working and studying hard and sometimes we forget how to live and being in Spain has helped me to see this.
One of my mentors taught me that it´s not just about being successful and being on top of all your work, you also have to know how to live. I´ve learnt that it´s not just about your knowledge, it´s very important to know how to interact and communicate with others, for instance with your family and friends and in my Dentistry course, with my patients. So I´ve learnt that you have to find a balance between working on the academic side of things and working your social and communication skills, they are both equally important.
What are your favourite places in Valencia?
Anita:
The Plaza del Ayuntamiento is really nice to go for a meal with your friends; El Carmen is really nice if you want to go for drinks, as it´s the central party area of the city.  The Arts and Sciences area is really nice is really nice and modern too.
Victor:
The City of Science and Arts, it´s a great place to go on the weekends and hang out with your friends, there is always something going on there.
If you could sum up your experience in 3 words, what would they be?
Anita:
New… Interesting and… enjoyable! It´s been amazing so far!
Victor:
I think, first I would say discovery, discovering this course, this new culture, secondly appreciation, because you have to appreciate what the teachers and staff are doing for you and to be humble and always respect the teachers and their teaching methods. They have their reasons for doing things a certain way, they were also students once so you have to trust in what their doing. I think the last word would be thankful, you have to be thankful for having the opportunity to come here and take part in this course, because it´s not something that everyone can do. You also have to be thankful for the help and support that your family, friends, teachers and mentors give you while you´re here. If you understand the meaning of these words, you´ll have be able to enjoy your time here.