She spent her six month stay working at EXP Architects´ studio which was set-up by three young French architects.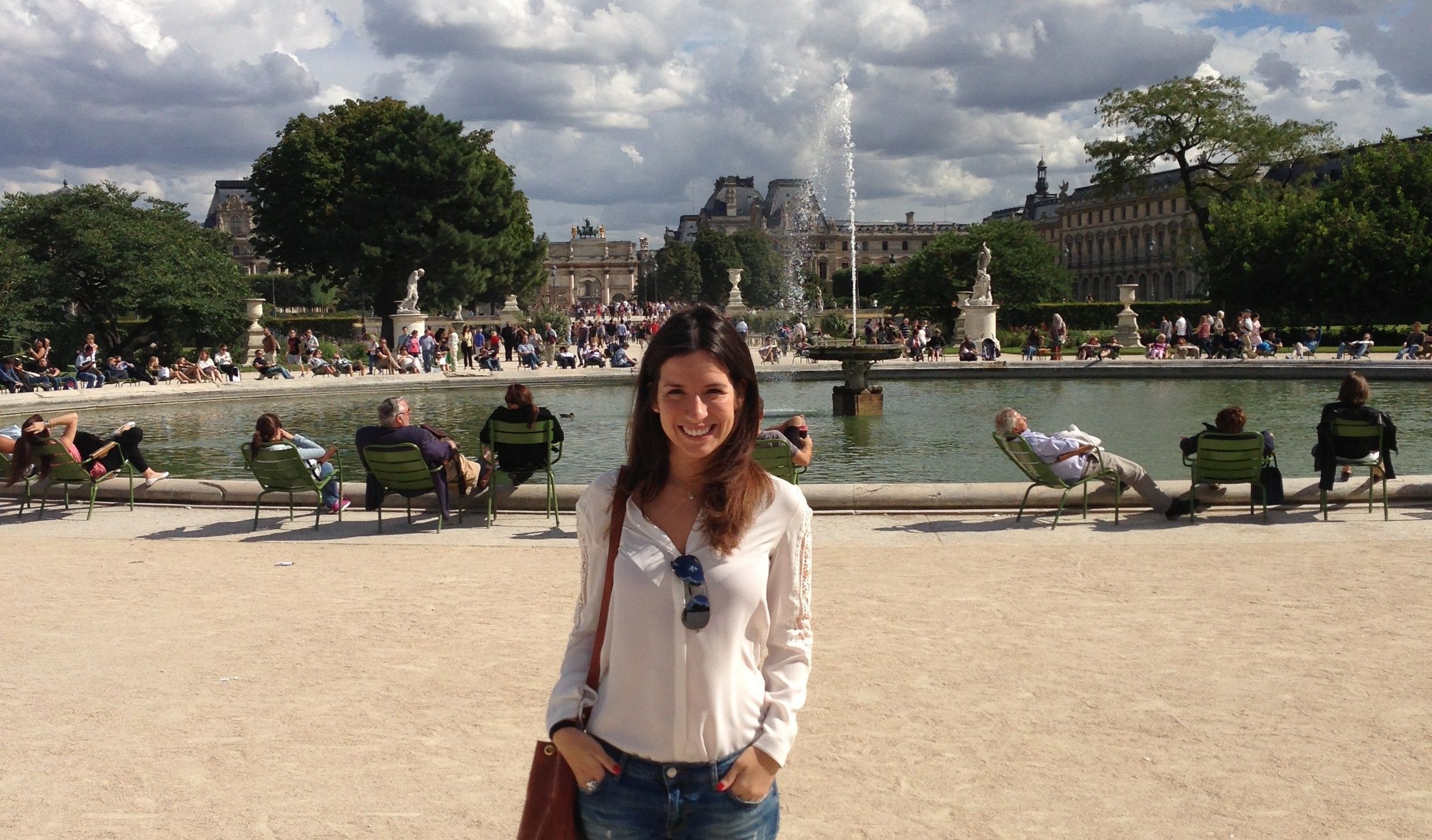 The Faro Global grants programme promotes the mobility of final year students from all Spanish universities. It does this, with the aim of improving their employability, by enabling high quality work placements to be carried out at companies based in Europe, Asia, the United States, and Canada. Thanks to this programme, financed by the Ministry of Education and managed by the Fundación General de la Universidad de Valladolid, CEU-UCH´s architecture student, Concepción Pérez García, is doing a work placement in Paris for six months.
She will work at EXP Architectes´ studio until December. This architecture firm was set-up by three young French architects who have carried out projects such as the refurbishment of the Plaza del Centenario in Valladolid. Cuca told us what the selection process was like and how her international professional experience in France is going in this interview.
¿What are the prerequisites and the selection criteria to get a FARO grant?
There are some prerequisites such as not having already got a Erasmus work experience grant or a Leonardo grant and you have to have passed 70% of the year. In order to apply you also need to have your grades from each year because they ask you about your language levels. They do this because it is one of the most important things they think about when giving these grants. The selection process was very simple; first they sent me the offer including the destination city and the position´s responsibilities. You have 4 days to accept a place if you wish to. A few weeks later EXP Architects asked me for my CV and my work portfolio and a few days later they rang me to interview me in French.
What does your job at this architecture studio in Paris involve?
We are currently working on a new project in the outskirts of Paris and my job consists of doing urban analysis, possible proposals, and recapping the necessary information.
I am learning a lot about how the real world of work functions, above all about team work, which is not easy if there is not organisation. I am also learning how to put into practice everything that we have learnt at university, including things that we often say "This will be of no use to me", but yes they are useful.
What would you highlight about this international professional experience?
It is definitely an experience that I would recommend to everyone. I am sure that having any kind of experience before finishing your degree can only be a positive thing when looking for employment in the future. We cannot rest on our laurels, waiting for opportunities to come to us. I would like to believe that going abroad is not the only option. There is always something new to do. Until then I want to prepare myself the best I can to expand my range of possibilities to the fullest extent and continue looking for opportunities and new projects.