Pablo Pérez Llamas, a Business Management and Marketing undergraduate, has set up a company called Texlenet, which aims to improve the visibility and internationalization of the footwear and textile industries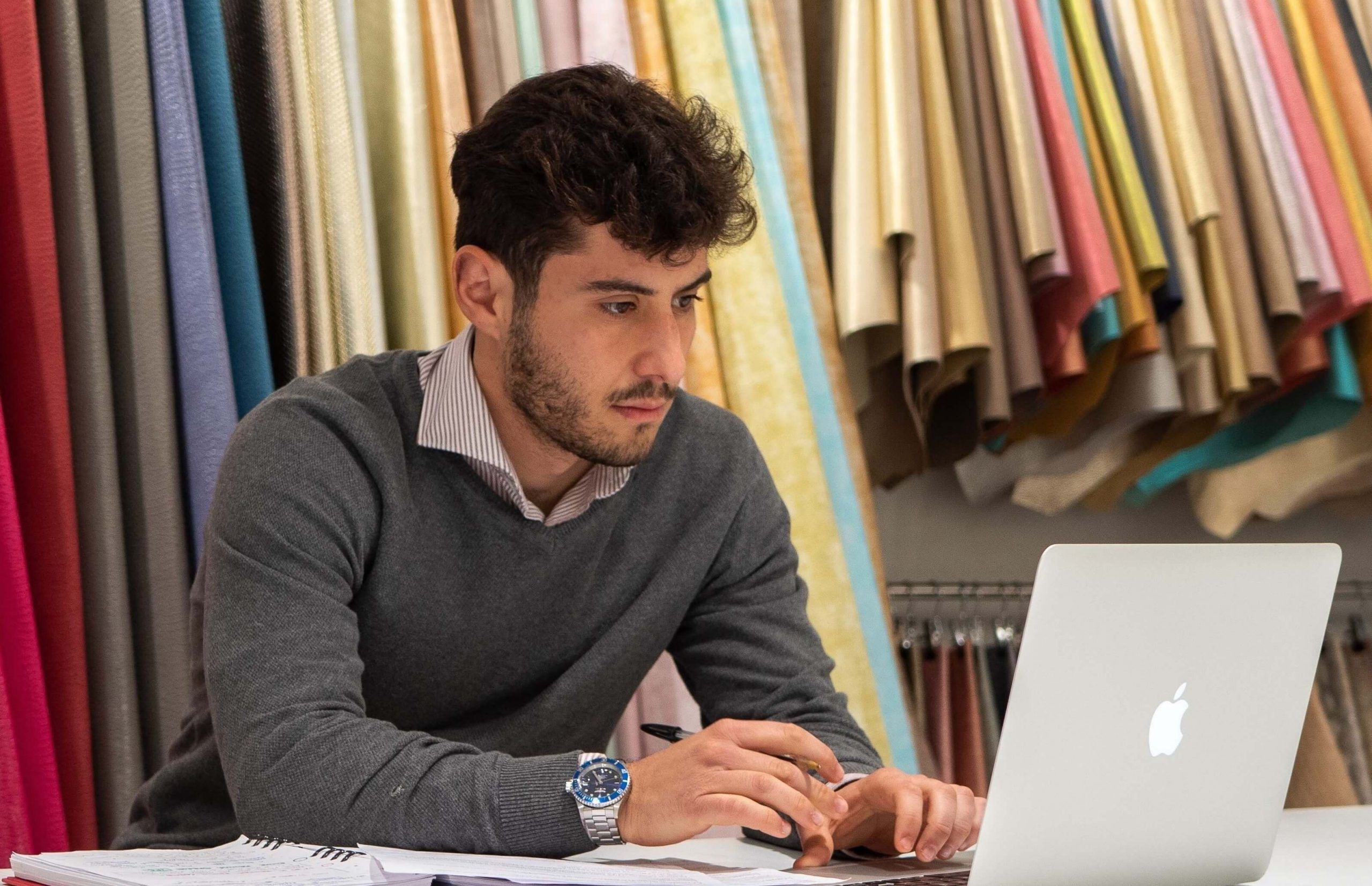 Can a student also be an entrepreneur? Is it possible to help to transform the way B2B companies work in the fashion industry? How can they expand their sales and distribution networks or reduce their trend spotting costs? And how can they generate more leads with potential partners and increase their internationalization and commercial profile within the fashion market? Texlenet is Pablo Pérez Llamas's answer to all these questions. Still a student on the Dual Degree in Business Management and Marketing on CEU UCH's Elche campus, the curiosity he has shown during his time at the University – where he has taken part in internationalization projects – is what has led him to this new challenge. In this interview, he tells us all about his experience as an entrepreneur.
What drove you to launch a business while still an undergraduate?
Well, I started in business from early on in my time at the university. The main reason for that was that it gave me the chance to apply the theory I was learning for my own project, furthering my personal and professional growth.
Another thing is that, since I was very young, I've wanted to run my own business. So, to be able to draw on my lecturers' extensive expertise has been a great help too.
How have you been able to combine running a business while studying at university?
The truth is that it's not as difficult as it seems. However, you have to have set working routines and be well-organized. In fact, at those times at which the workload is heaviest, such as during exam periods, you have to get as much out of the time available as possible. For me, it's crucial to carefully choose how you're going to spend your free time, because that's the time for you to switch off. In my case, sport is really important. I'd describe it as my therapy, enabling me to focus at other times on achieving my goals.
Start-ups while studying
What obstacles did you have to overcome to get started?
I'd say it's probably being able to apply the theory correctly and find the right fit in the market for your product or service. Because it's difficult to know what people want and to communicate how your business can address their needs. The financial part also plays a big role. In my case, I started out with zero income but through hard work, you can cause a bit of a buzz among those you come into contact with and then you can access financial support.
You seem to have clear business goals in mind, but what are they? Where do you want to take this business venture?
To be honest, my goal is to scale up and then replicate this business model in as many sectors as possible. I definitely think that digitizing your business is one of the biggest competitive advantages a company can have right now.
How much has what you have learnt on your degree helped you to launch this project?
Most especially, as I've said, the theory that I've learnt as part of different degree courses. But my personal advice to other students would be to start a business as soon as possible, as it's the only way I know to get real professional growth and to start to apply the knowledge we learn.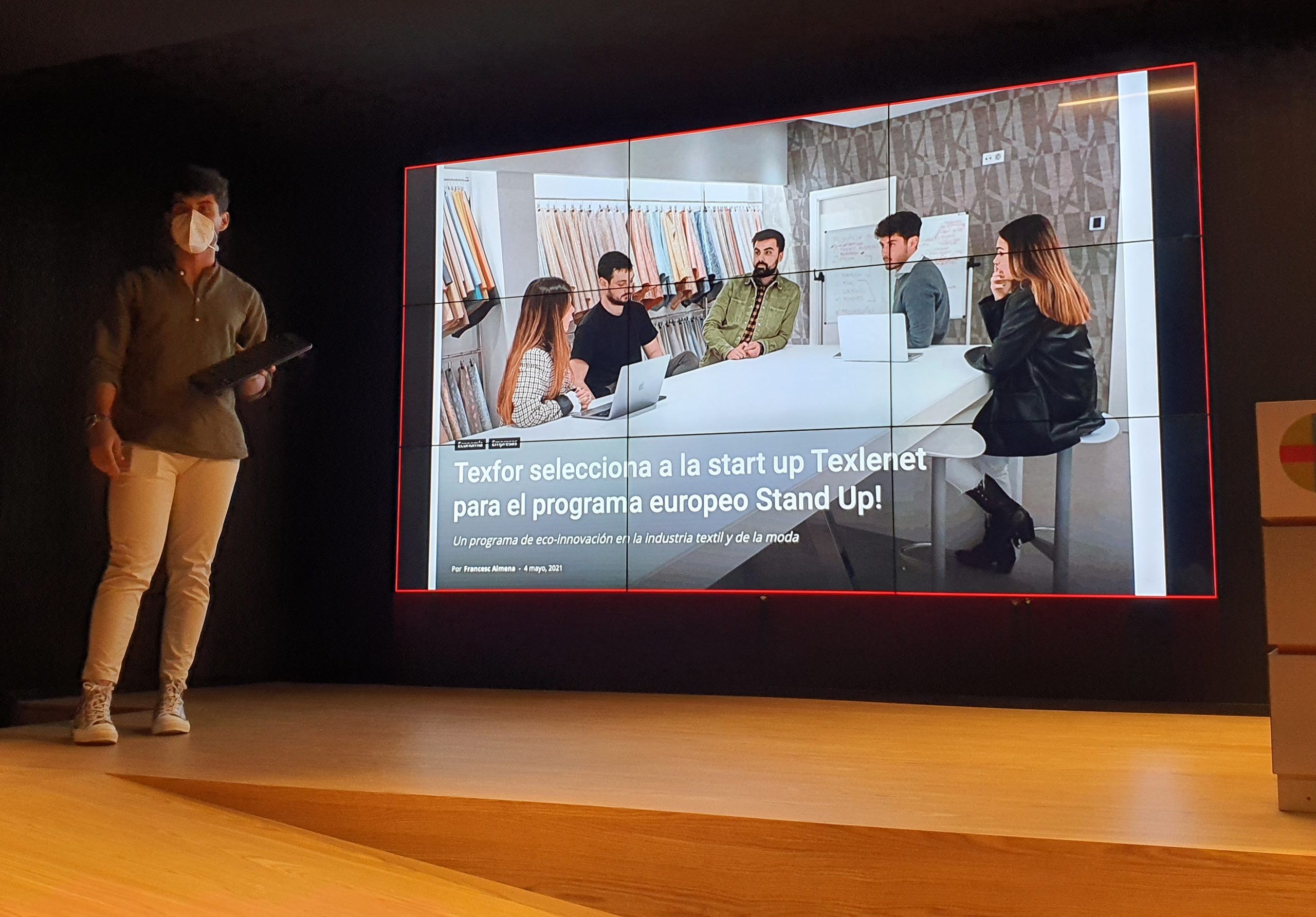 Student entrepreneurs
Entrepreneurship has been a buzzword for some time now, and it looks like it's here to stay. Do you think that starting your own business while still a student is a good career move?
There was a time when entrepreneurship seemed to be trendy, something that anyone could have a go at. Many different types of people called themselves entrepreneurs, but not many of the projects actually saw the light of day. But I'm sure that the current crisis in particular makes starting your own business a great career move. The reason for that is that it enables you to address some important existential problems while also providing you with a career path when you graduate.
In your view, what are the qualities, conditions or skills that you need to be a successful entrepreneur?
In my humble opinion, an entrepreneur must be optimistic, calm, patient and, especially, hard-working. Particularly the latter because the process of setting a company up and finding a place for it in the market is very hard. If you're not an optimistic person, someone who's convinced everything's going to turn out right (even if we know that not everything does), if you're not patient, hard-working or mentally flexible, then it can be a very hard road.
Finally, what advice would you give to students who are just starting their degrees or even those in later years?
The only advice I have to give is to remember that nothing is impossible and that it's important to keep going and not give up. Because if someone like me, who was sitting where they are sitting now, can do it, well, so can they. There's no magic recipe for success, just hard work and dedication. That's why I'd say that they should let their imagination run wild. You have to enjoy the process, even though it's difficult at times. And, most especially, pay no attention to those who think you're crazy or that you'll never succeed, because, as I say, nothing's out of reach in this life. Keep in mind that you'll have to do things that other people don't do because they don't like or want to do them.