Professor of Medicine Julio Doménech will lead the research team from nine Spanish hospitals that will study the factors that influence the recovery from lumbar arthrodesis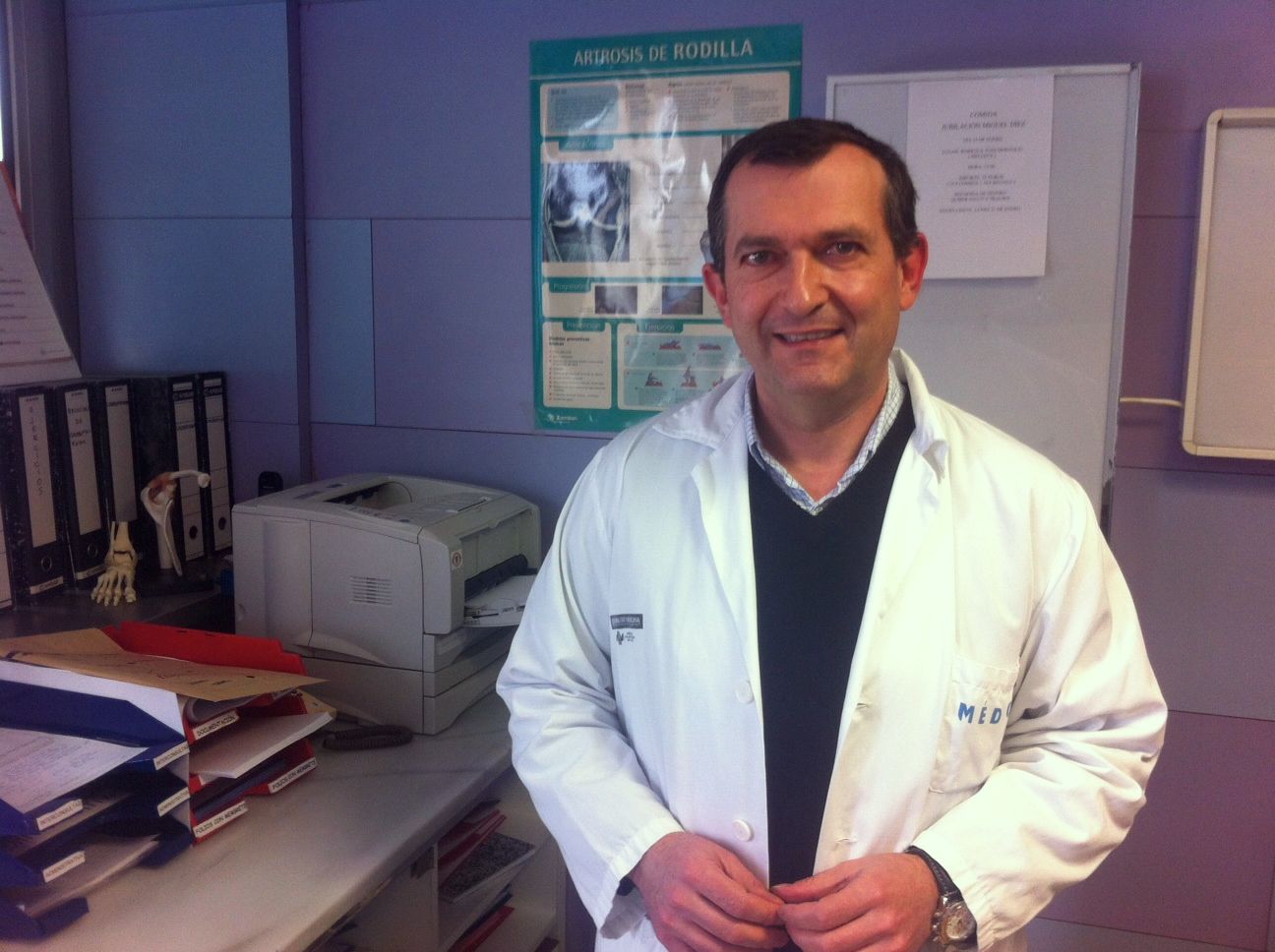 The Spine Society of Europe (Eurospine), the principal medical society dedicated to studying the spinal column, will finance two years of research led by Dr. Julio Doménech Fernández a professor from CEU-UCH´s Medicine and Surgery Department. The grant was awarded to him at the last EUROSPINE 2013 conference that took place in Liverpool from the 2 to the 4 October. The Eurospine Task Force in Research awards these grants in order to finance excellent international groups after evaluating the quality of their projects.  The research project led by Professor Doménech, dedicated to studying the factors that lead to lumbar arthrodesis, intervention in the spinal column in order to treat lumbar pain, was selected out of projects from across the world.
Lumbar arthrodesis is the surgical fusion of vertebrae using screws and bone grafts in order to treat degenerative lumbar pain. According to Professor Doménech, "this is one of the most frequently used operations for treating lumbar pain. However, on occasion it can produce uncertain results and it is unknown whether any improvement is due to structural factors, the surgical technique itself, or the patients´ psychological factors."
Eurospine has awarded two years of funding to this multicentre study dedicated to evaluating the factors that influence the results of spinal column operations. The study is called "Cognitive and behavioural factors as prospective predictors of outcomes following lumbar spine fusion". Under the direction of Professor of Medicine Julio Doménech from CEU-UCH, a doctor at Hospital Arnau de Vilanova in Valencia, doctors from nine Spanish hospitals will participate in the research project, five of them from Valencia. The members of the team are: Aida Ezzedin from Arnau de Vilanova, Antonio Martín and Diego Valverde from Hospital General de Valencia, Gerd Bordon from Hospital de Manises, Frederic Font, Lago Garreta and Luis González-Cañas from Hospital de Bellvitge (Barcelona), Jesús Burgos from Hospital Ramón y Cajal in Madrid, Eduardo Hevia from Hospital La Fraternidad (Madrid), and Alberto Díaz Ulloa from Hospital Universitario de Santiago de Compostela.
Awarded in 2009 and 2010
CEU-UCH´s Professor Julio Doménch, who is leading the research project funded by Eurospine, was awarded the Best Paper Award, the most recognised European prize for Spinal Column research, by Eurospine for the best research in this field. On that occasion Professor Doménech led an international team that suggested a new theory on the origins of idiopathic scoliosis. They found a link between this type of spinal column deformity in adolescents and a central nervous system disorder like Dystonia.
In 2010, Doménech was again rewarded by Eurospine for his work, in collaboration with Garcia-Martí, Martí-Bonmatí, Barrios, Tormos, and Pascual-Leone, on "Abnormal activation of the motor cortical network in idiopathic scoliosis demonstrated by functional MRI".
Julio Doménech is currently leading a multidisciplinary team consisting of orthopedic surgeons, pulmonologists, radiologists, and computer engineers. This team received funding from the American organisation Scoliosis Research Society (SRS) to study intracerebral connections and brain activation in patients with idiopathic scoliosis. He is also a member of CEU-UCH´s Grupo de Investigación sobre Fisioterapia en la mejora de la calidad de vida relacionada con la salud [physiotherapy research group for improving quality of life relating to health].