She is 34 years old and is currently studying first year of Nursing in CEU Castellón. But she has never stopped learning and helping others since she was a little kid. She has been collaborating with the Red Cross for twelve years, travelling around the world to improve the lives of those who suffer: sick people, refugees, victims of natural disasters…
Ana Blanco believes that education is a key factor for the privileged society to leave their comfort zone, for it develops critical thinking and fosters commitment to others, which leads to happiness.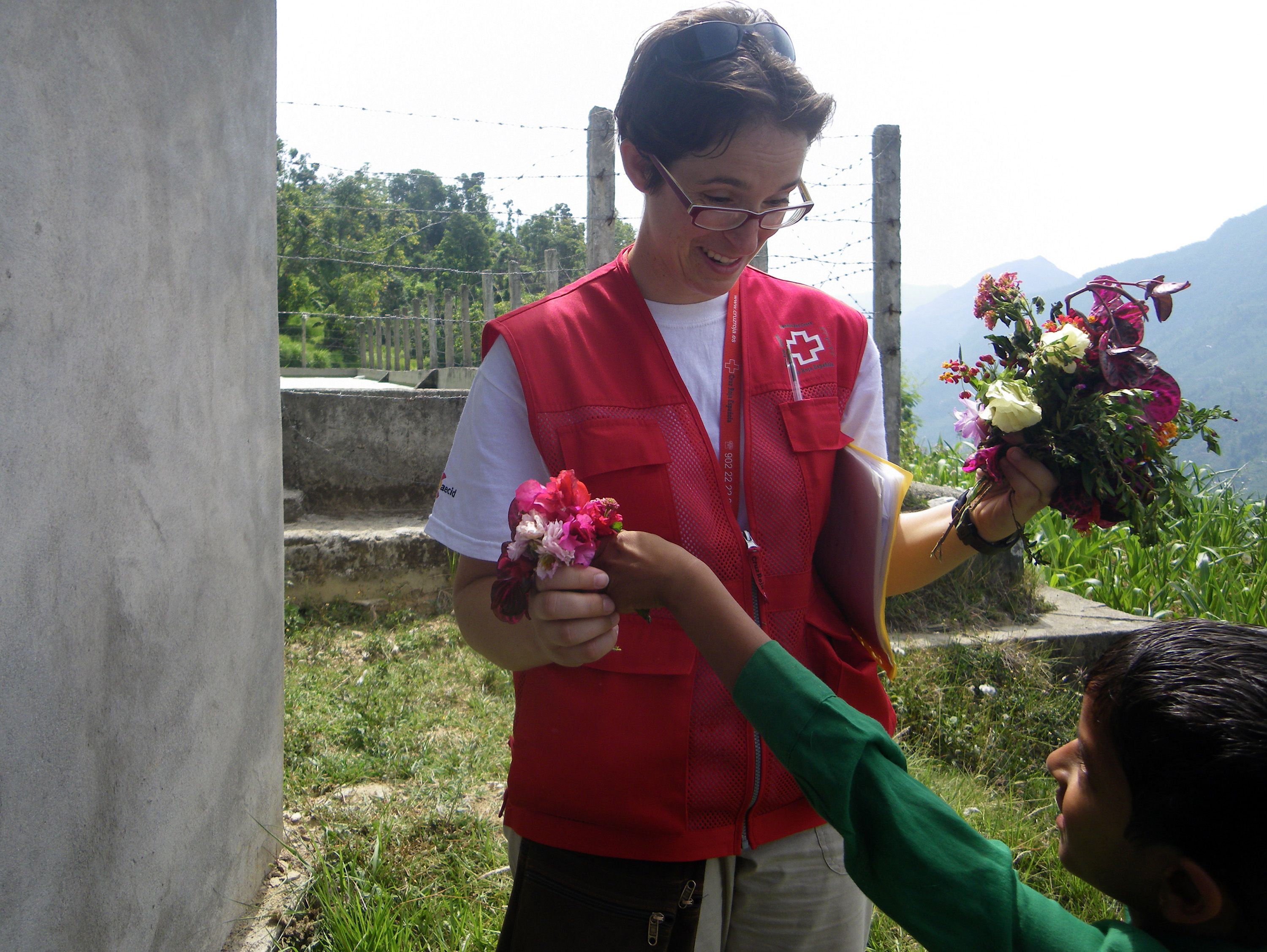 You've been with the Red Cross for twelve years, helping to make this world a better place. In how many international missions have you participated so far?
In 2008 I worked in Mexico supporting the International Federation of Red Cross and Red Crescent Societies in the logistics needed for the 17th International Conference on HIV and AIDS.
In 2011 I participated, this time as a volunteer, in an operation with the Delegation of the CRE (Spanish Red Cross) in Guatemala, for the distribution of Humanitarian Aid in the communities most affected by the tropical storm E-12 that hit Central America.
In 2015 I was part of the second Mass Sanitation team that travelled to Nepal to help the rural population of the pre-Himalayas. And that same year I went with the first team to the Greek islands as a Psychosocial delegate for the reception of refugees and migrants arriving in Europe, during their first hours on European soil.
'INTERNATIONAL COOPERATION GIVES ME HOPE IN A BETTER WORLD AND HELPS ME BELIEVE AGAIN IN THE HUMAN BEING. ONE NEEDS TO EXPERIENCE THE PERSONAL GROWTH THIS MEANS'
I worked in the ame destination at the end of 2016, this time in a refugee camp in Greece, also as a Psychosocial delegate.
And in 2017 I was in Puerto Rico, as part of the distribution team that the CRE sent to support the American Red Cross in the distribution of humanitarian aid after Hurricanes Irma and Maria.
How did you end up working with the Red Cross?
In 2006 I did a Postgraduate course in Humanitarian Aid in Mali and found that I loved International Cooperation in emergency situations.
As a result of this experience, I became a Red Cross volunteer in Castellón in international cooperation projects (to raise awareness, mainly) and national emergencies (as part of the Immediate Response Team in Emergencies -ERIE- of Provisional Shelter). Although I have not always been in the same projects for reasons of availability and needs of the organization, I continue as a volunteer in Castellón, now more focused on the training department.
'THERE WOULD BE MORE PERSONAL AND SOCIAL COMMITMENT IF WE COULD FOSTER PEOPLE'S CRITICAL THINKING TO VERIFY THE INFORMATION AND BE CONSISTENT WITH THEIR BEHAVIORS'
What does international cooperation mean to you?
I have always liked to travel, I like human contact, meeting people from other places, knowing more about their ways of living…
Seeing first hand the solidarity and the human value of the people who have lost everything and yet share and offer what they have to others without thinking of themselves individually, but collectively, as a community… it is something that I love and something which contrasts to other selfish, egocentric and competitive attitudes that are most present, unfortunately, in our society.
It gives me hope in a better world and makes me believe in the human being again. The personal enrichment that I suppose is very difficult for me to explain with words, you have to experience it so you can understand it.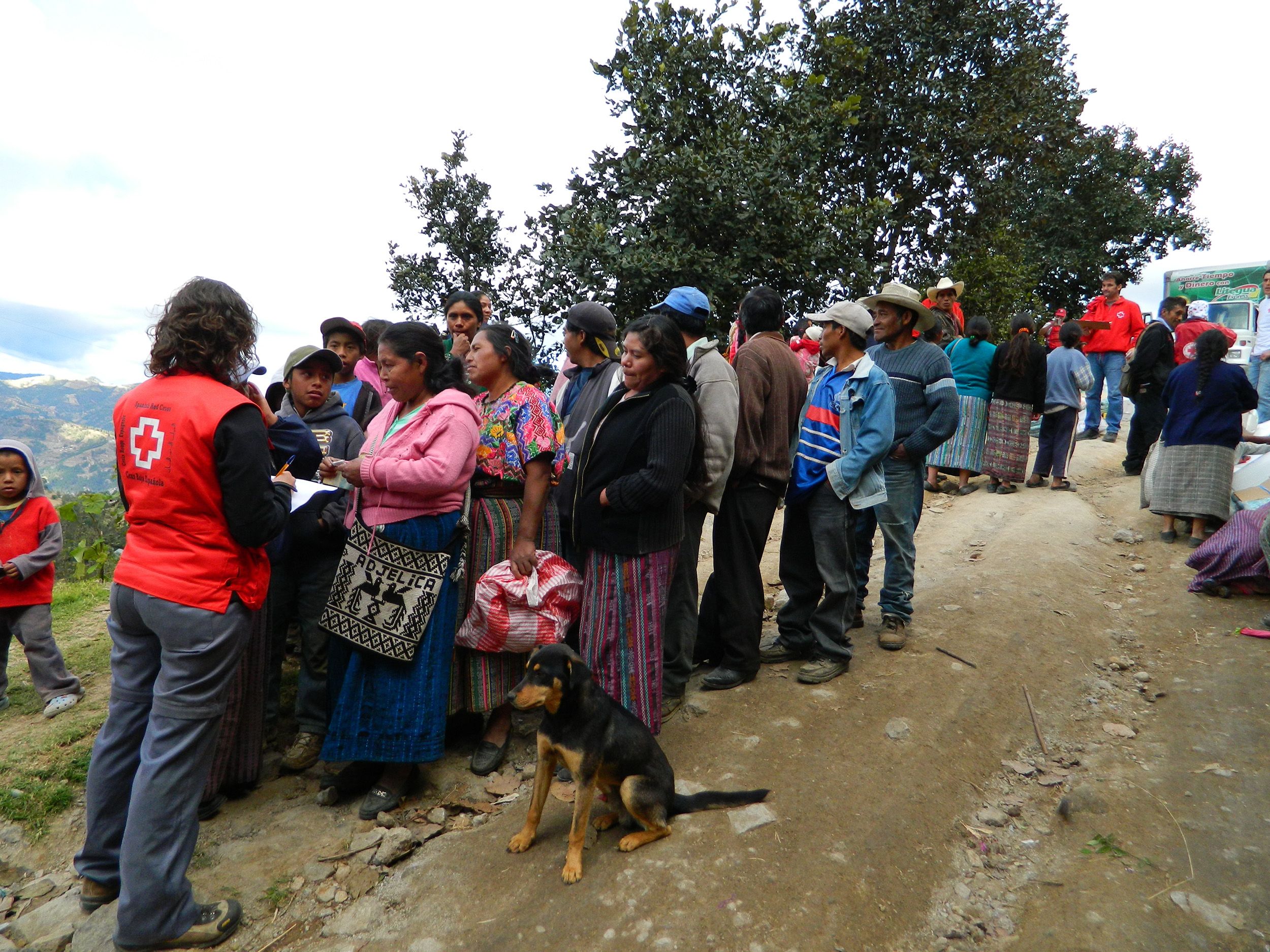 From what mission have you come back prouder?
All of them are different and in all of them I have returned home with a backpack full of experiences, learning and mixed emotions that sink in as time goes by and help me not to lose my focus of creating a better world.
'IN CEU I HAVE SEEN TEACHERS MORE CONCERNED ABOUT THE ACTUAL LEARNING OF THE STUDENT AND NOT SO FOCUSED ON PASSING THE EXAMS. THIS SEEMS TO ME A MAJOR POINT IN TODAY'S EDUCATION
Perhaps I was particularly struck by Nepal, by the resilience of the population, their ability to overcome sudden adversities. The human values and dedication to others they showed when they left their jobs and studies in the capital to return to their rural communities to help in the reconstruction.
Do you think that our society wants to know what happens outside our comfort zone?
I think that nowadays it is not difficult to know what happens outside of our immediate environment, but we are not always prepared to accept certain circumstances.
Therefore, although I believe there is a certain awareness in our society, it is necessary to continue raising it. It does not hurt anyone to be reminded of things from time to time so we don't fall into desensitization.
How can people get more involved?
I believe that, with the strengthening of people's critical capacity and ability to contrast information and be consistent with their attitudes and behaviors, there would be more personal and therefore social commitment. By helping those in our surrounding environment, without having to trample on anyone (with or without intention), we would make our society more appealing, and that would motivate other people to follow the example.
Baden Powell said: "The best way to be happy is to make others happy." I consider that this implies knowing you well, being coherent and feeling comfortable with yourself.
'HELPING THOSE WHO SURROUND US, WE WOULD MAKE SOCIETY MORE ATTRACTIVE, AND THAT WOULD MOTIVATE OTHERS TO FOLLOW THE EXAMPLE'
Do you think that our youth is supportive enough?
Indeed. That is why it is important to continue working on the education of people at any age: some of them are growing and building themselves and others have passed that evolutionary stage, so they can become a reference to those who are still defining and deciding who and how they want to be.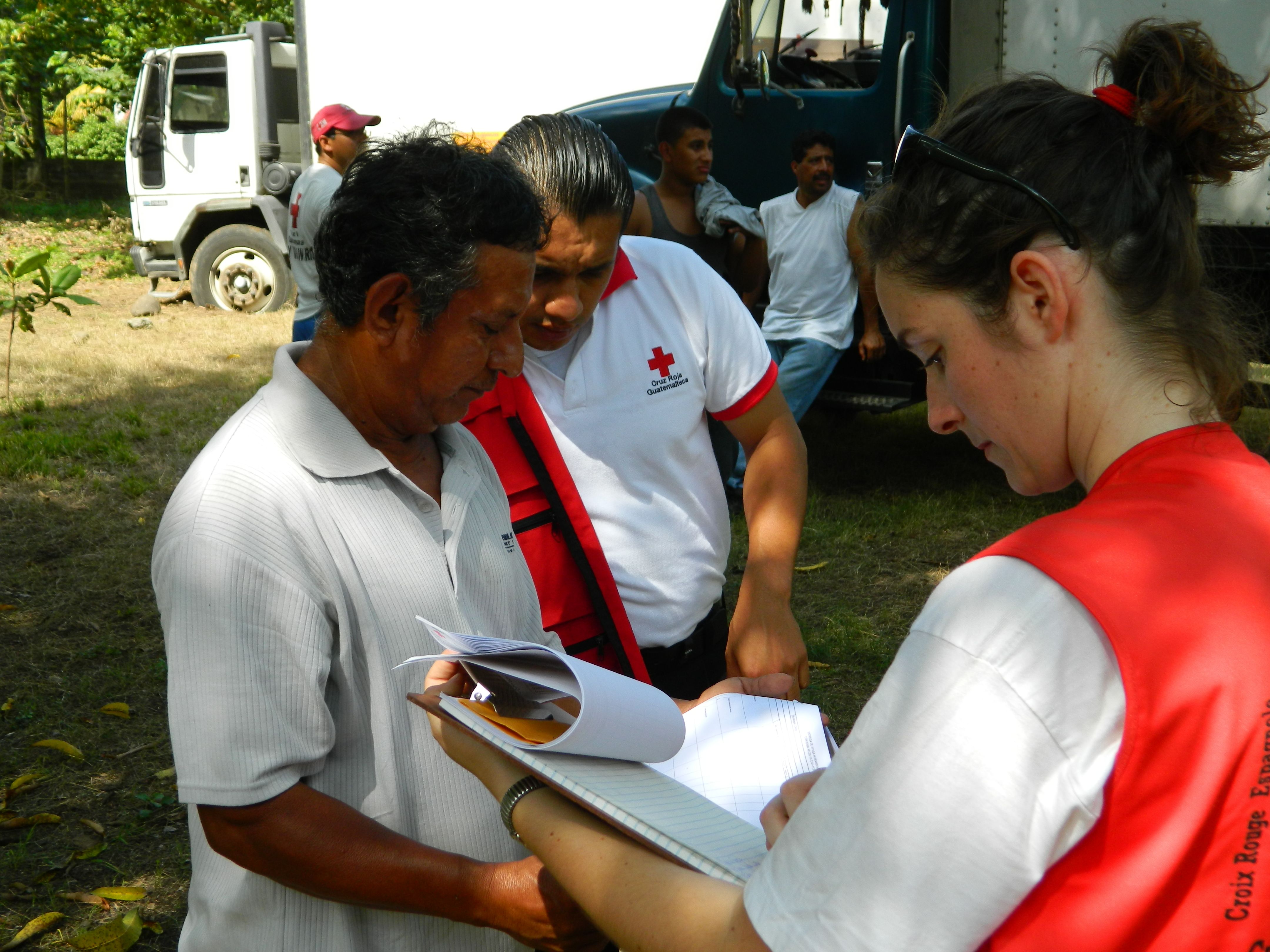 Are there many young people in the missions in which you participate?
I have found everything, both people over the age of 70 and under 30, who are always doing an extraordinary job, even in contexts with very harsh conditions due to the characteristics of the emergency itself.
It has been very gratifying to see in each mission that the quality of the work we do is not due to age, but to the education and responsibility of the organizations and the people that collaborate.
'I WAS ESPECIALLY IMPACTED BY THE ABILITY OF THE NEPALI PEOPLE TO OVERCOME SUDDEN ADVERSITIES AND THE DEDICATION THEY SHOWED TO OTHERS BY LEAVING THEIR JOBS AND STUDIES TO HELP'
The coordination of resources between organizations is always the best formula for a high-quality and successful intervention.
It is very cool to have the opportunity to experience it and to see how, from a certain moment, all the pieces start to fit together thanks to the joint contributions.
Speaking of education. Are you satisfied with your Nursing studies at CEU Castellón?
Yes. It has been a crazy semester and, although I do not regret it at all, now everything is slowly coming together. I am very happy, but it was not like that at the beginning, because I was left without a place in the two universities I requested. CEU Castellón was my last option for obvious economic reasons. I know teachers in the three universities and I think they are all of top quality.
But the situation did not last long. From the informative sessions, I perceived in CEU a unit in the teaching staff oriented towards the actual learning of the student and not so much a focus in exams. This seems to me a very major point in today's education, and I have come across many educational models, both as a student and as a teacher.
The facilities are very good, and the distribution of the curriculum also seems logical to enhance student learning.
The truth is that I feel fortunate because, despite having so much demand, I have been able to access this degree, my priority for the next four years.
The degree will be your top priority, but you will not stop doing other things …
(Laughter) It is true, but I have now reoriented my time and my commitment to studying the degree in Nursing, which I have always left aside to focus in other challenges. Thanks to friends and family who have been convincing me over the time, it was just the right moment.
I currently combine these studies with my family and my job as a trainer to try to help other people as a way to improve the world. So far, I do it from the Red Cross and the Lluerna School of the Federació d'Escoltisme Valencià. I have tried to stay still and quiet, but I am always lacking something!
'IT IS IMPORTANT TO FOSTER EDUCATION AT ANY AGE: SOME PEOPLE ARE BUILDING THEMSELVES AND OTHERS CAN BE A REFERENCE TO THOSE WHO ARE STILL DECIDING WHO AND HOW THEY WANT TO BE'
Taking a look at your résumé, it is clear that you believe in education.
Yes, I think it is necessary to study to do things in the best possible way.
In the field of Health Sciences, which I have always liked, I started in 2006 as a lifeguard at the Red Cross and, since then, I have never left it. I have been enriching my training and contributing in prehospital care throughout these years when there has been a gap.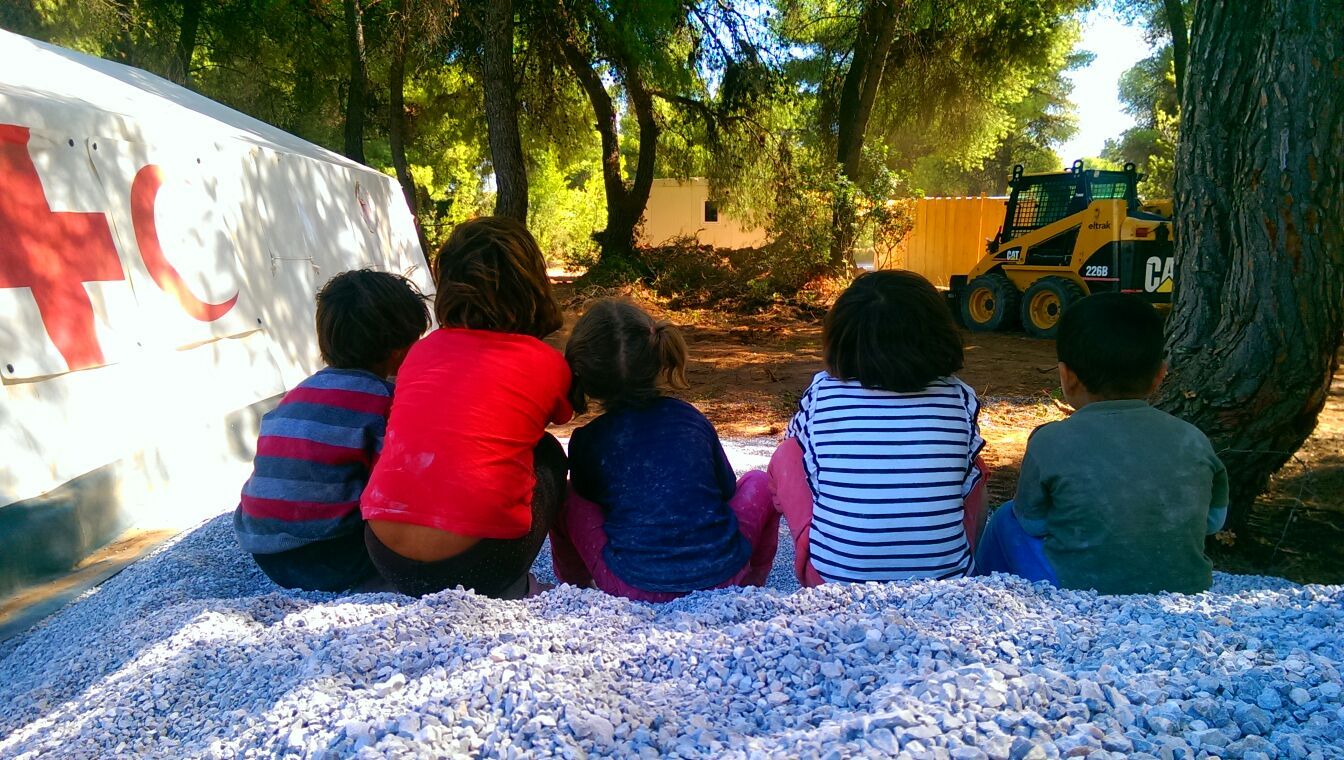 In recent years I have been an aquatic rescuer of Maritime Rescue as part of the team of Red Cross volunteers in Castellón.
I am 34 years old and I have not stopped studying since I finished high school in 2001. After the Diploma in Tourism, I oriented my career towards cooperation and emergencies, and after a very special work experience that was presented to me in 2009 as Integration Specialist Social in a residential center with people with severe mental illness, I completed my education with various social studies of both formal and non-formal education.
'BEING ABLE TO ANALYZE YOUR VIRTUES AND DEFAULTS, AS WELL AS YOUR PERSONAL POTENTIAL AND LIMITATIONS, CAN MEAN THE DIFFERENCE BETWEEN SUCCESS OR FAILURE'
And in volunteering.
Of course. Since I was little I have understood volunteering as a way of life, I started in Scouting as an educator in a Scout Group, and I increased my commitment to others with other organizations, such as the Red Cross.
If a classmate decided to join your adventure of changing the world, what advice would you give him/her?
Lifelong education and training is basic to any aspect of life. It is obvious to do it for the intervention that you are going to make, but I also think it is very necessary, even essential, to train yourself in social skills and personal development, to know yourself in your normal context in order to get to know yourself in other contexts.
Being able to analyze your strengths and weaknesses, as well as your potential and personal limitations, can mean the difference between success or failure, as well as exposing yourself to foreseeable and unnecessary risks that endanger, in addition to work, your life and that of the people you intend to help.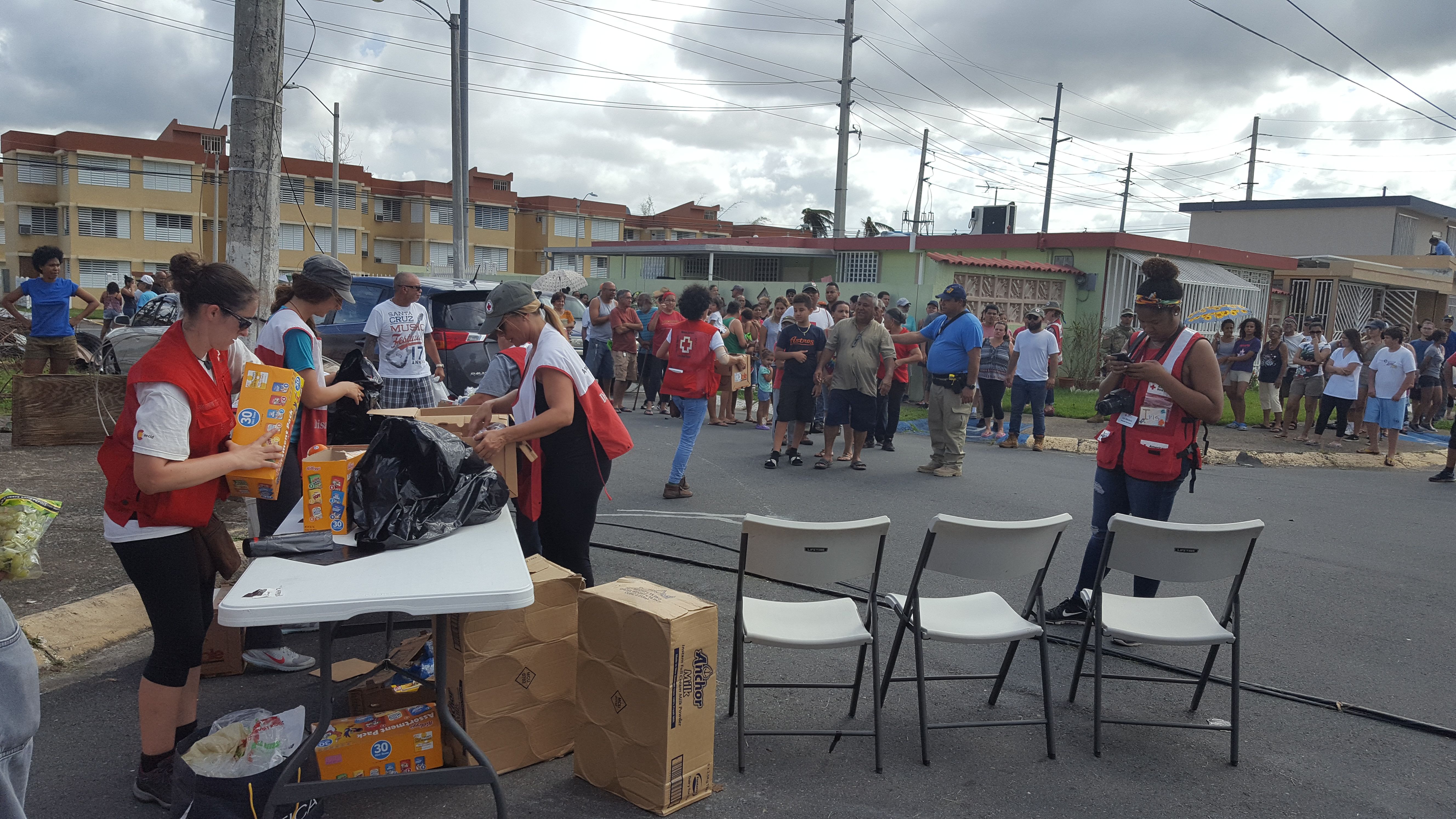 Other challenges?
The Degree in Nursing is the challenge which I am now devoted to. Who knows what others may come up? But the challenge is always to continue enjoying what I do.
Which is already a big challenge. Thank you very much for everything, Ana.
My pleasure.