"

Our priority as teachers and educators is to ensure that our 

pupils are happy," says 

Claudia Gilabert, 

a student in Primary Edu

cation, who took part in an international project with 

Plymouth

 Marjon University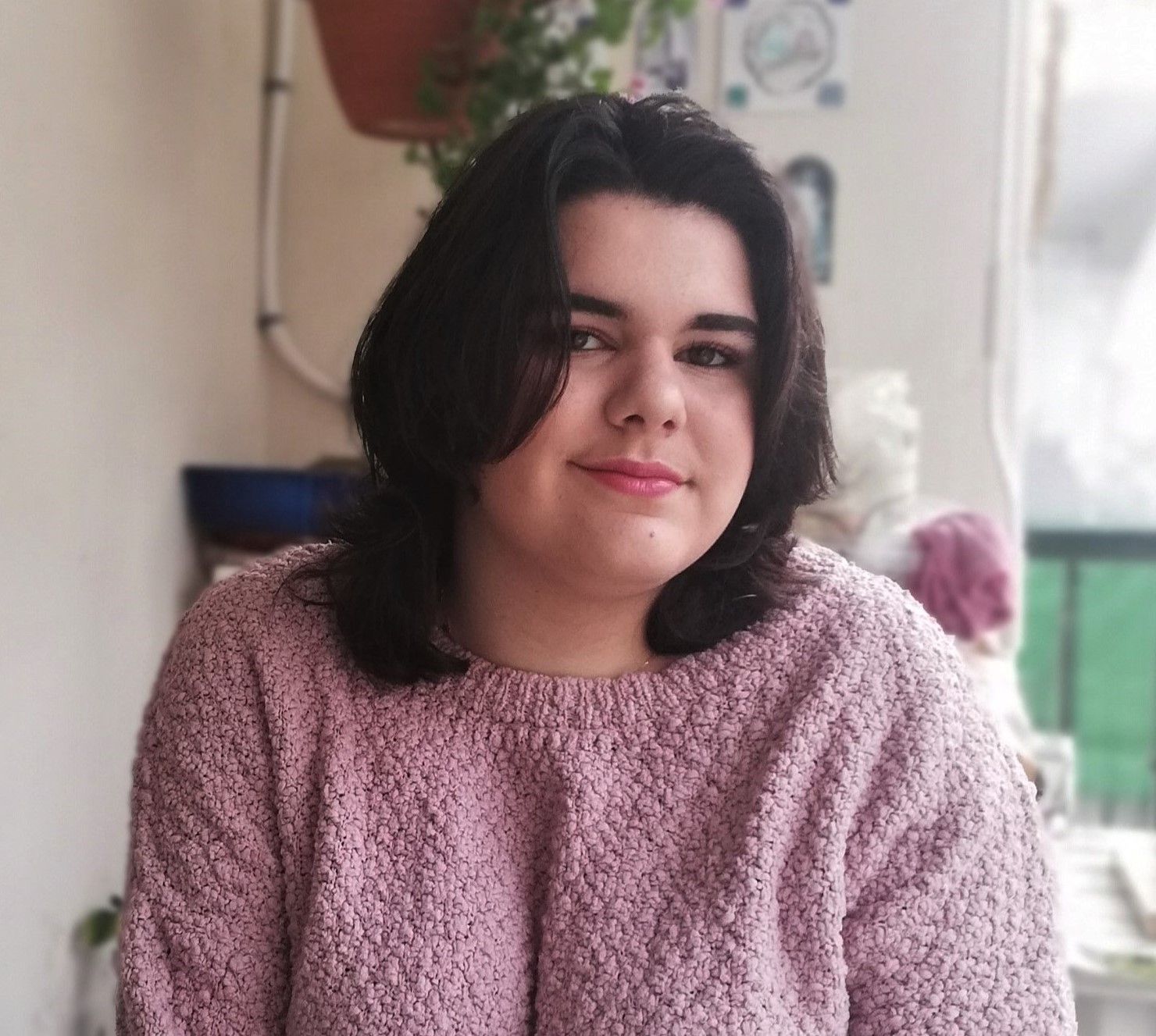 Claudia Gilabert Vives is studying Primary Education on CEU's Elche campus. During this academic year, Claudia and other second-year Primary Education (Magisterio) students have taken part in a COIL project with students from Plymouth Marjon University. Education in Spain and the UK was the focus of this international initiative, in which students and lecturers from both universities have learnt about and compared the two educational systems. The main focus has concerned the effect of the pandemic on pupils' learning, but these online sessions have also explored both the influence of family life on development and social problems caused by  COVID-19. Claudia has worked on the comparison of education in Spain and the UK during the pandemic.
Why did you decide to participate in this international project? 
The English teacher, Linda Palfreeman, put the idea to us and I thought it would be a good way of practising a foreign language and of meeting new people.   
How do you think this project can help you in terms of your future career? 
The fact that I know more about the way things are done in the UK could help me, because, if I go there to work in the future, I'll know what to do.  
What impact is the pandemic having on children's educational development? 
As I see it, the pandemic's having a major impact, as children need to interact with and see other children of their own age. And right now, with all the safety procedures, things are a bit difficult: if they aren't happy, it's difficult to get them to focus on their classwork.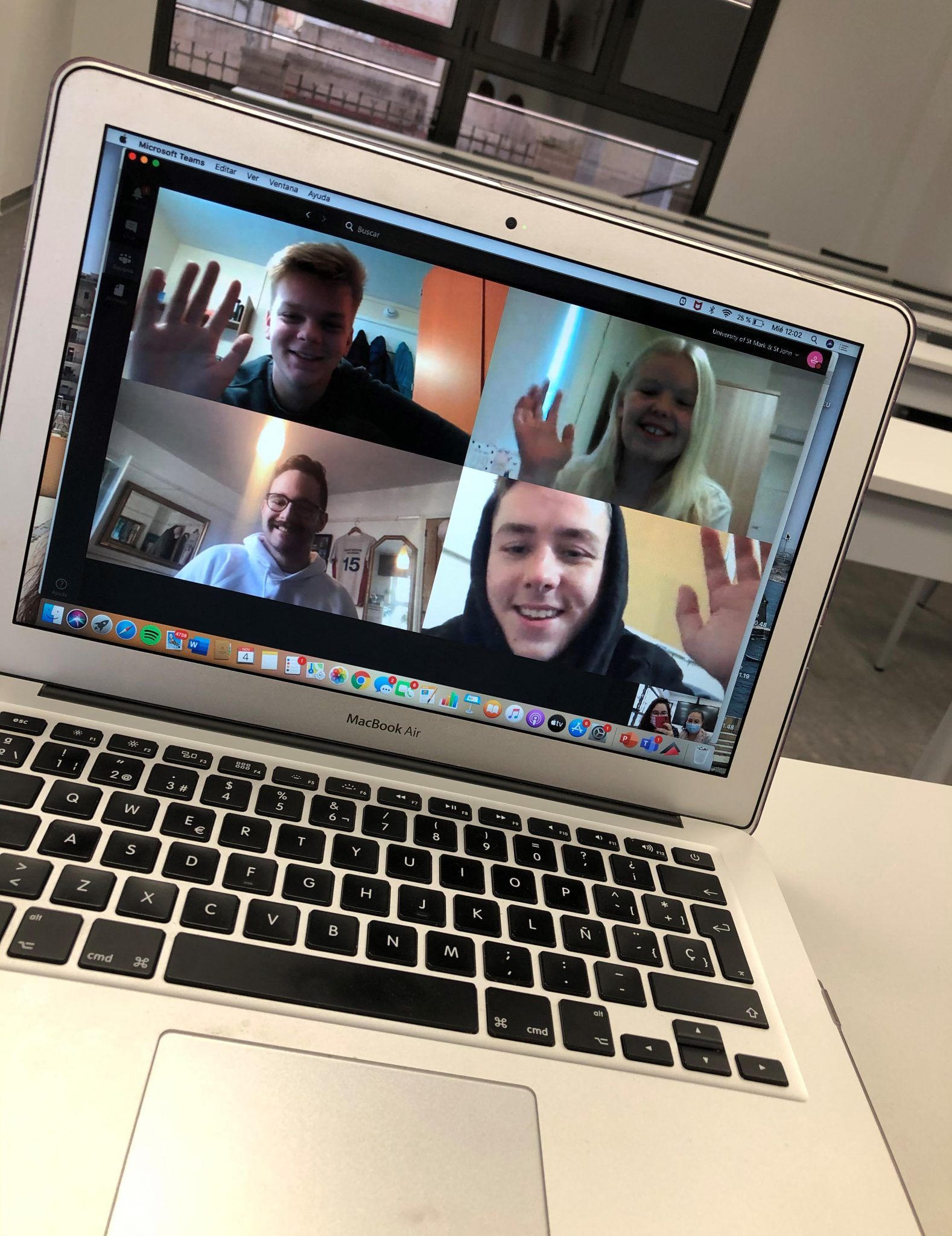 One of the issues that you have worked on in this project is the influence of family life on children. What have you all found out? 
Family life has a very great impact on children. Each family has its own habits and ways of thinking and you can see that in school. The task of educating children is shared by parents and teachers. A good family-school relationship is essential to enable the children to develop in the right atmosphere and to ensure that they're not receiving contradictory messages from the two sources of education.   
Future educational models 
The experts say that this health crisis will see the emergence of some very different educational models. Where do you think education is headed in the short to medium term? 
I think that in the end the direction of education will be decided by the relevant authorities. I suppose that we'll see a much more personal kind of education than before – it won't be so general. Children will be given greater importance, as they've shown great maturity in response to this crisis, a maturity lacking in many adults.  
The Spanish government has passed a law enabling schoolchildren to pass onto the next study year, regardless of the number of subjects they have failed. The new law also gives the educational authorities the power to "modify the criteria concerning assessment, promotion to the next year, and graduation" for primary, secondary, pre-university studies and vocational training "in order to adjust to the situation caused by the pandemic". What do you think about this? 
I'm not against it. In order to pass on to the next year, pupils need to meet certain requirements and a panel will meet to decide whether they do. I don't think that's a bad thing, because sometimes it's worse if a student has repeated a year three times, doesn't want to be in school and just ends up disrupting the class for the ones who do want to be there. I think that in cases like that the pupil should be allowed to pass on to the next year, so that they can study what they want or, if not, go and out and find a job if that's what they want. In the end, our priority as teachers and educators is to ensure our pupils are happy regardless of their grades or what they're studying. Right now, the Spanish education system places an emphasis on grades rather than happiness and I don't like it.  
When you graduate, what do you want to do career-wise? 
I want to be a primary teacher. I'd like to teach my mother tongue, Valencian, but also English or Spanish, as I really like languages in general.