The professor Coggi, member of the University's International Advisory Board, is an emeritus professor of Pathological Anatomy in the Milan University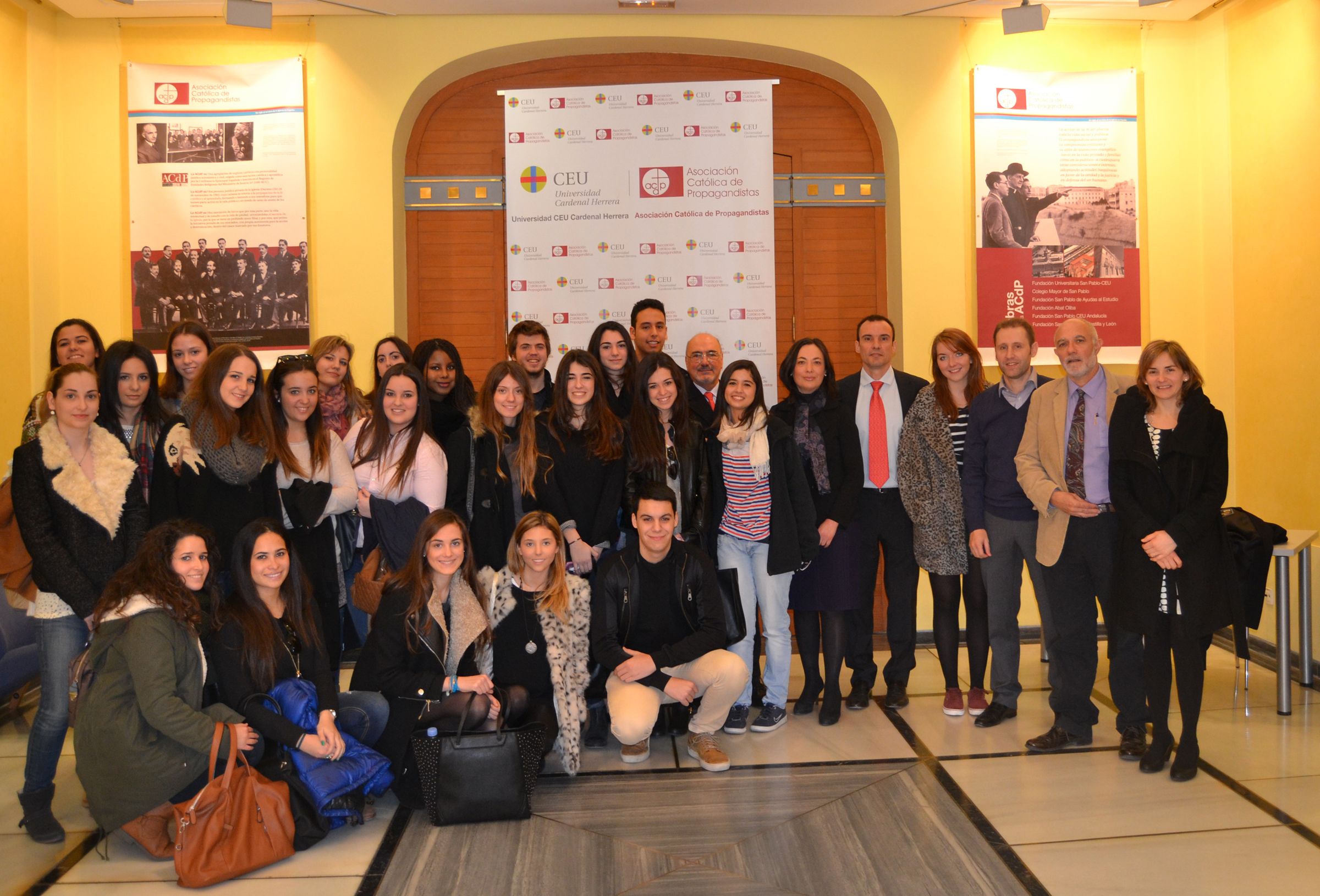 Students in bilingual and non-bilingual Medicine grades of the CEU-UCH in Valencia and Castellón got a Master class from the Doctor Guido Coggi. On the occasion of his stay in Valencia for his nomination as member of the CEU-UCH's International Advisory Board-IAB, he gave a Master Class entitled "Exploring a New World", in which he addressed the complexity of the current Medicine profession.
The doctor Coggi also analyzed the distinct actors that are currently playing a role in the field of the Health Care and the place of doctors in our days. He particularly highlights to the CEU-UCH future health professionals that the practical and emotional aspects involved by the team work are transversal skills that are really important to develop as medical practitioner, as well in the University career as in the professional life.
Guido Coggi is an Emeritus Professor of Pathological Anatomy and a consultant in the Medicine Grade of the Milan International Superior School of Medicine. He has also been Vice-rector and Dean of International Relations in this University. In his professional career the doctor Coggi is the president of the European Society of Pathology and the Council for Medical Education.
As member of the University's International Advisory Board, Guido Coggi has already given Master Class to the CEU-UCH students with the Vice-dean of the Medical education, Juan Francisco Lisón. With the other members of the University's IAB, the doctor Coggi will also give advices to young entrepreneurs in order for them to be more international in their projects and profiles. All of this occurs within the framework of his collaboration in the Internationalization strategy of the University.
As ambassadors of the CEU-UCH, Guido Coggi and the other members of the IAB will participate in international forums and will contribute to the promotion of the international projection of the University's research projects.