Juan José Ledesma Bear, a US student, left a career in professional football behind to do a dual degree in Business Management and Marketing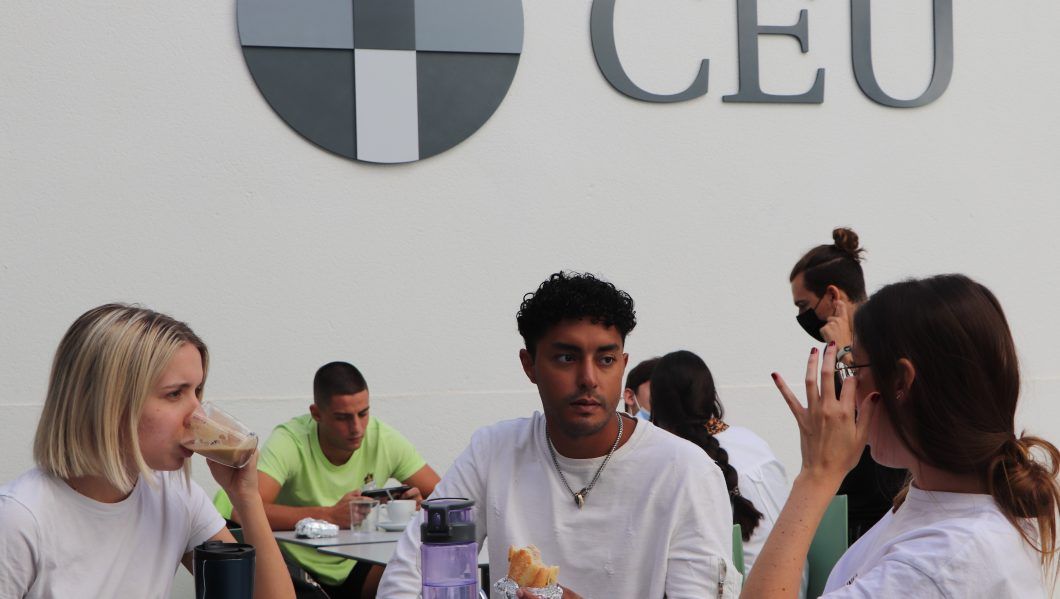 Juan José Ledesma caught the soccer bug while he was studying in San Antonio, Texas. That's where he took his first steps as a player, at the San Antonio Scorpions, of the North American Soccer League (NASL). When he moved to Spain, he initially intended to keep on playing at a team here in Spain, Intercity, in Alicante. However, he ended up having to choose between football and his university studies. He chose the university path, enrolling on a dual degree in Business Management and Marketing at CEU UCH's Elche campus. Passionate about sport and the world of crypto-assets, he sees his future in entrepreneurship after graduating.
Why did you choose to come to CEU UCH's Elche campus for your degree?
I came over here originally intending to combine studying with playing professional football for Intercity in Alicante. I wanted to be at a prestigious university and to be able to enjoy a similar kind of student life to that which I had in the US. The relationship with the lecturers is also better, because it's a private university and so there are fewer students. So, it's easier to get to know the lecturers and there are more opportunities to grow academically and personally. But when I found out that they would only take into account a year of my studies in Austin, Texas, I decided to leave my football career behind and focus on my studies.
How are you finding the experience so far, now that you've been here for a year and are in the second year?
I'm really happy to be here in Spain. Above all, I feel that I've really developed academically and personally during my time here at CEU. And I always love meeting new people.
What's been the best part of your studies so far? It's definitely the chance to explore the different aspects of the business world: marketing, accounting, finance and management. The doors to that world are open for me now and so I'd just like to keep on learning. 
From soccer to Business and Marketing
What about your relationship with other students at the University?
I get on great with the other students. I get a lot of support from them, especially if I need help with one of my courses. We see each other a lot both on and off campus. I'd just like to keep on making friends while I'm here.
What's it like for you to be in another country, experiencing a different culture and from of education?
At the beginning, I got a bit of culture shock, as I was coming from the States, where there's a bit of a mix between American and Mexican culture. And then when I got here, I saw different things, different cultures, different languages – and that was a bit of a shock. But only because it was all new to me. Now I feel really comfortable being surrounded by new things and being able to keep on discovering.
What would you like to do when you graduate?
I'd like to take over my dad's business, make it more international and open branches here in Europe. I'd also like to start a food company.