Students from different backgrounds, studying different degrees, share their passion for music as part of the CEU Chamber Orchestra and Choir
In spite of the pandemic, these young people performed an unforgettable end-of-year concert in the Paraninfo at the CEU Cardenal Herrera University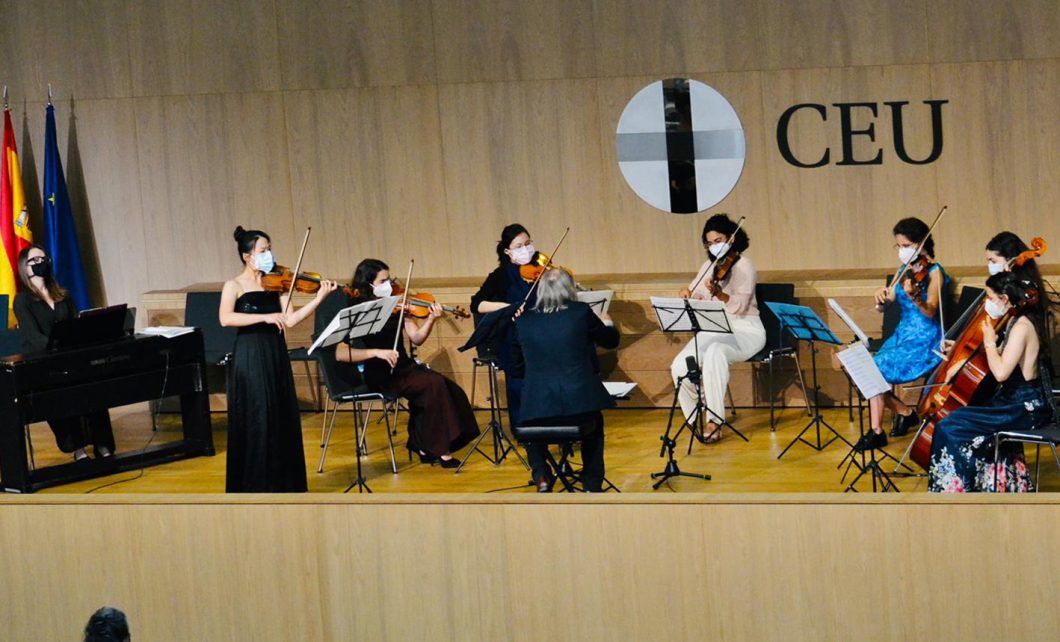 Young people from Spain, France (one of whom hails from the Reunion Islands), Italy, Hong Kong, Taiwan, Lebanon and Jordan, studying Dentistry, Medicine, Veterinary Medicine and Pharmacy, all together in one place. What has brought this startling geographical and academic diversity together are two things which they all have in common: their trust in CEU's educational project and a passion for music.
This is the story of Yuem Lam, Santa-Lou, Yasmina, Pauline, Louise, Ting-ya, Emma, Alice, Fayssal, Gabriele and Inmaculada, the members of the CEU Cardenal Herrera University's Chamber Orchestra and Choir during an extraordinary year which is now drawing to a close.
Some of them will carry on their studies in September and will have the opportunity to continue to both take notes in class and play notes outside. Others will begin a new stage in their lives as they begin their careers. But the intense experience of this last year will undoubtedly live long in the memory of all, crowned, of course, by the unforgettable climax: the end-of-year concert which they recently performed in front of the university community at the Paraninfo, conducted by the maestro José Palau and coordinated by the lecturer César Blecua.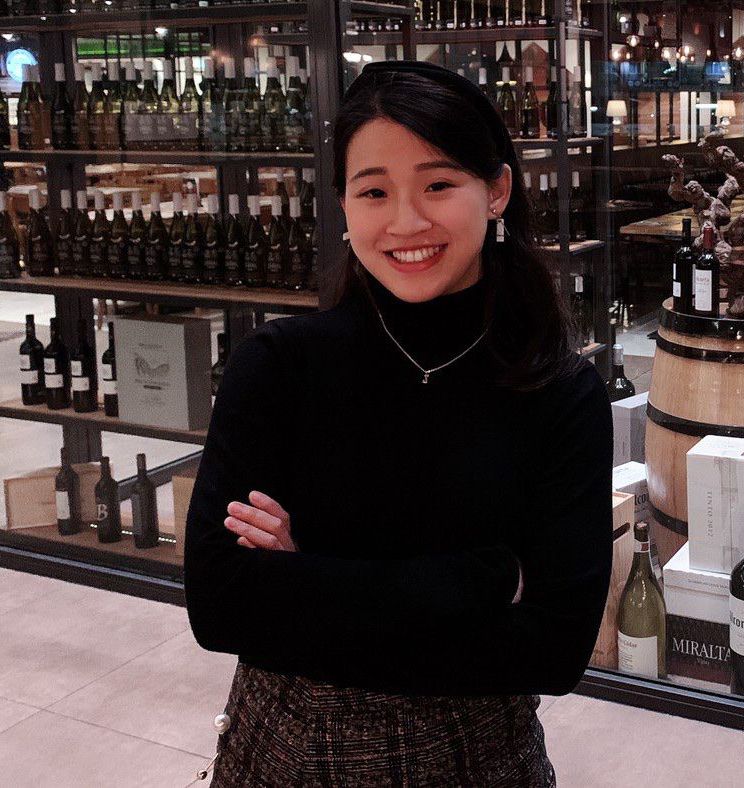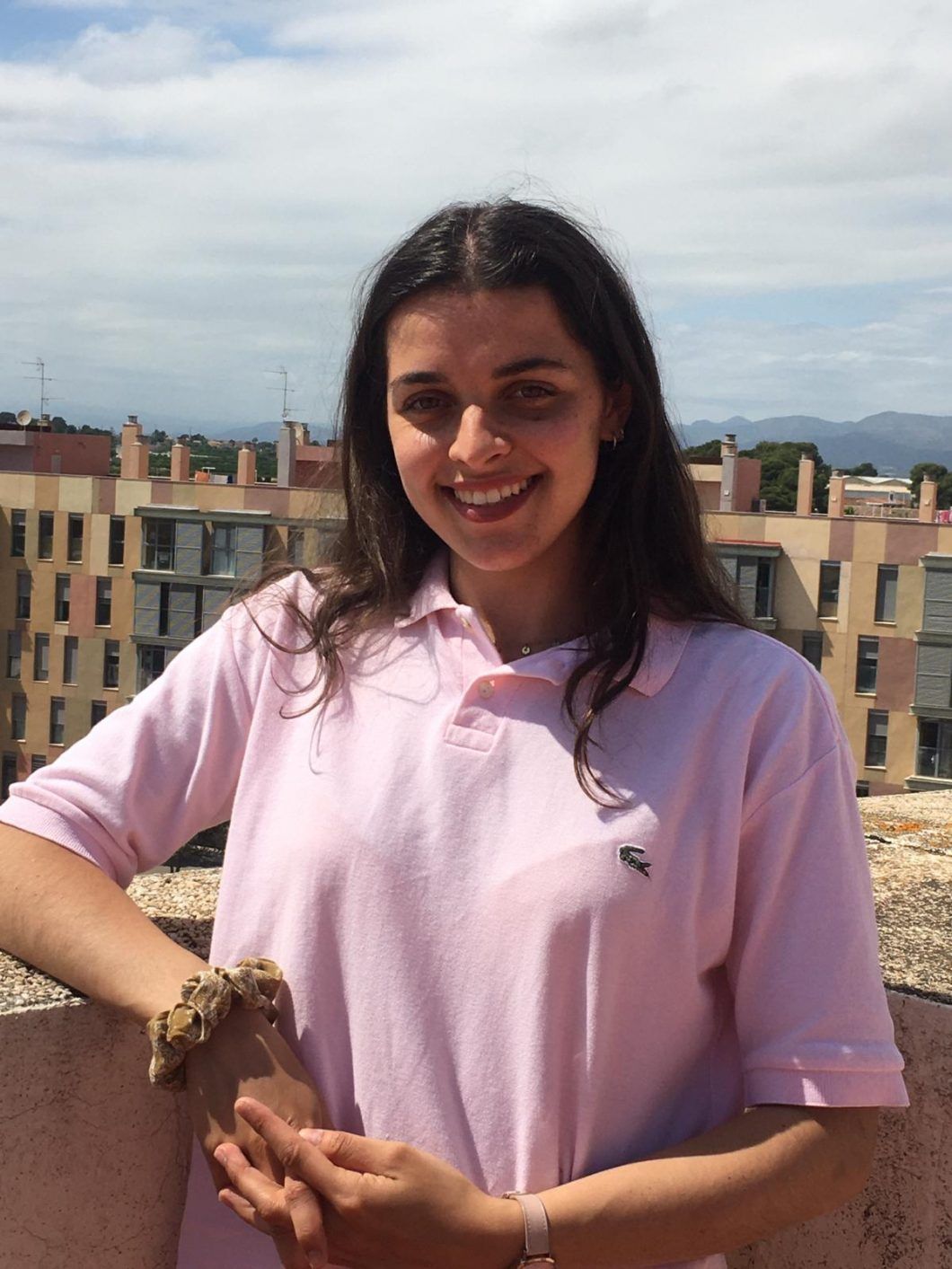 Ting-ya Wang, Santa Lou Barriere, Yuen Lam Stephanie, Louise Decroos and Pauline Di Natale sharing their passion for music in the Chamber Orchestra
These young people have demonstrated that music can transcend frontiers and help us to overcome all manner of obstacles and difficulties, such as those which they have had to confront during a complicated year dominated by the health crisis, without the possibility of travelling to their home countries to see their families and having to rehearse via Zoom and Teams.
You only have to ask them what music means to their lives to understand how they have managed to find a balance between studying complex degrees like Veterinary Medicine, Dentistry and Pharmacy and the demands of the CEU Choir and Chamber Orchestra, and all this a long way away from the comfort zones of their homes.
The power of music
"Music has been my passion for as long as I can remember. I started playing the violin, the piano and the harp at a very early age. I think music is a language that allows you to connect with other musicians, even when you can't speak the same language", says Yuen Lam Stephanie Tse, a 4th year Dentistry student. The future dentist from Hong Kong declares that she feels "deeply honoured to be part of the orchestra and share this marvellous experience with my fellow musicians".
Her classmate and fellow member of the Chamber Orchestra, Ting-ya Wang, from Taiwan, expresses a similar idea: "The violin has always been an important part of my life. I have always loved Niccolo Paganini and from the moment I first discovered European musical culture my dream has been to come here and experience it at first hand. Now that I am living in Spain I am lucky enough to have the opportunity to play in an auditorium and it is an honour to be able to perform with these talented musicians", she says, referring to the end-of-year concert in the Paraninfo at CEU.
"I always have a smile on my face; I play music with all my energy and give it all I can. I have played the viola since I was 7 years old and nowadays I can't live without it or without music in my life. For many years I played with my orchestra in retirement homes, sharing joy and all kinds of music. As I see it, music offers another way to communicate with people and to convey messages", says Santa-Lou Barriere Mateos Domínguez, a French student in her second year of Veterinary Medicine.
Alice Pramotton, Emma Mercadal and Yasmina Nehmé complete this international orchestra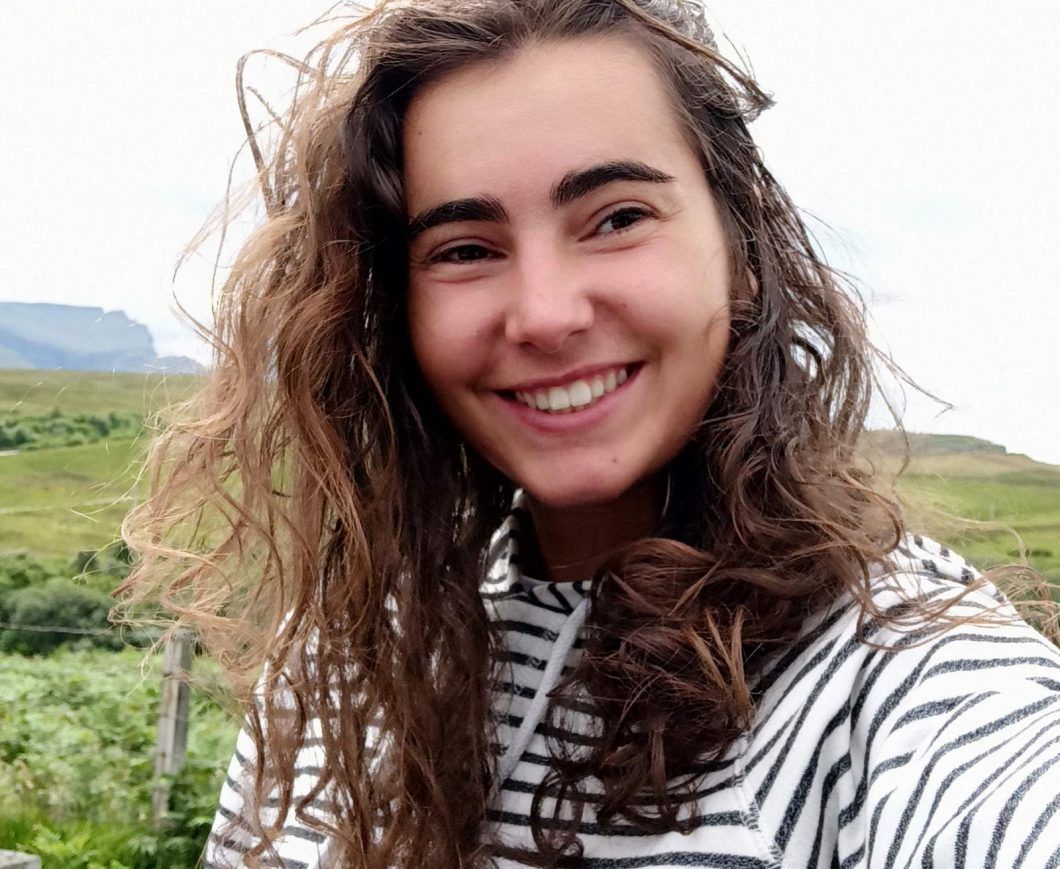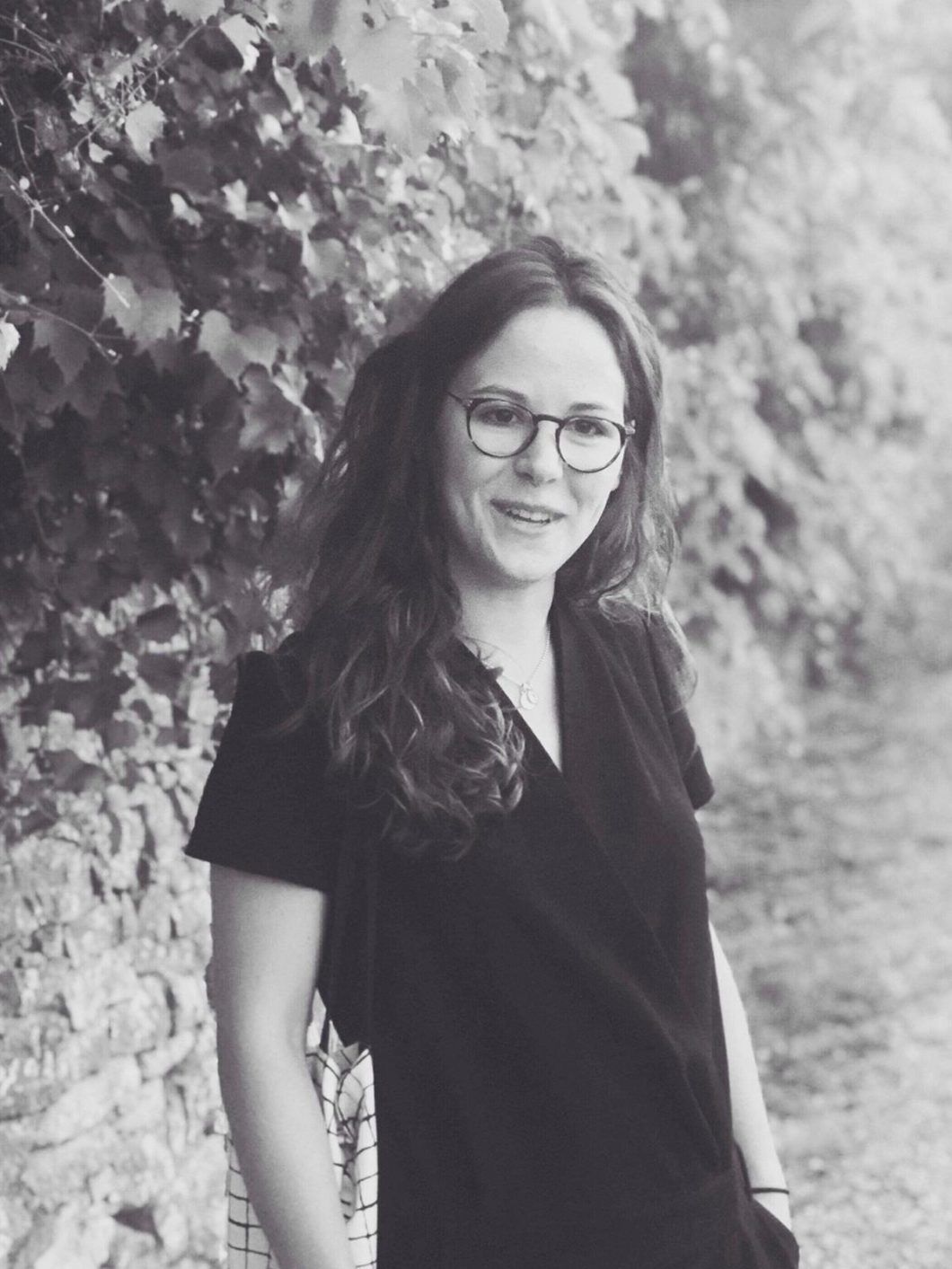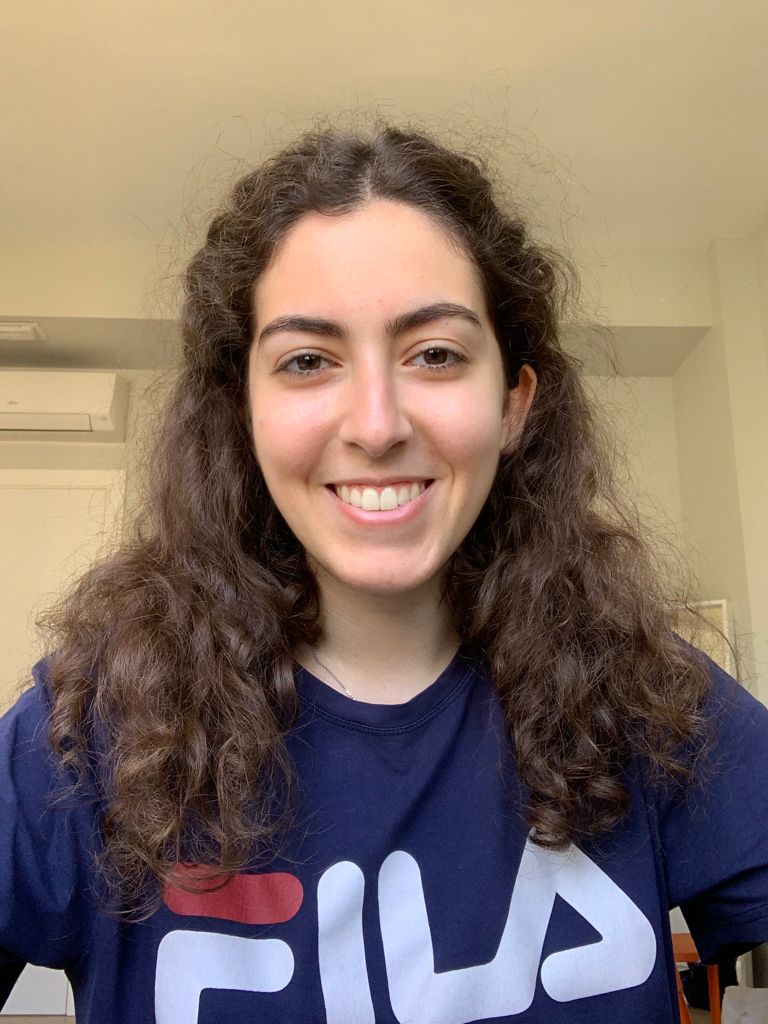 The strength of the team
This passion is also shared by her compatriots and classmates Pauline Di Natale and Louise Decroos. For Pauline, who has played the violin in different orchestras for many years, "music is fantastic and sharing it with others can only make it better, since it allows you to meet incredible people with the same feeling". For Louise, who has been passionate about the cello since she was very young, the key also lies in the team spirit: "I think that music unites people; it disconnects us from the world in order to help us connect with others who share that same moment and its emotions", she says. And she adds: "to be part of a musical group while I am studying for my degree allows me to continue with my passions and it makes me grow more each day".
The youngest member of the group, Yasmina Nehmé, a first-year student of Veterinary Medicine, from Lebanon, says that music occupies a central place in her life and that it offers "a way of expressing everything that I feel". The young cellist says that she feels proud to play with her fellow musicians, "who have more experience than me and help me to improve". She adds: "they are very kind and share the same passion as me".
Emma Mercadal, a French student in her third year of a degree in Dentistry, explains that, although she began to play the violin when she was young, she didn't have the experience of playing with an orchestra until she arrived at CEU and so she really appreciates the opportunity to get involved with the Chamber Orchestra. She comments: "with its variety of different voices, the orchestra has taught me to listen in a different way. And it is perhaps one of the most beautiful things that music has given me: to know how to listen, within the musical narrative constructed by the orchestra, to the singularity of each voice".
Faisal Khayyat, Inmaculada Morocho and Gabriele Marzorati, members of the CEU Choir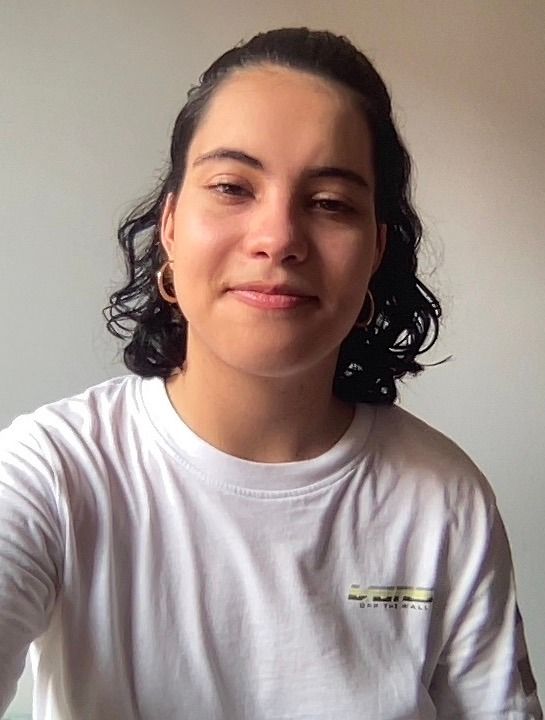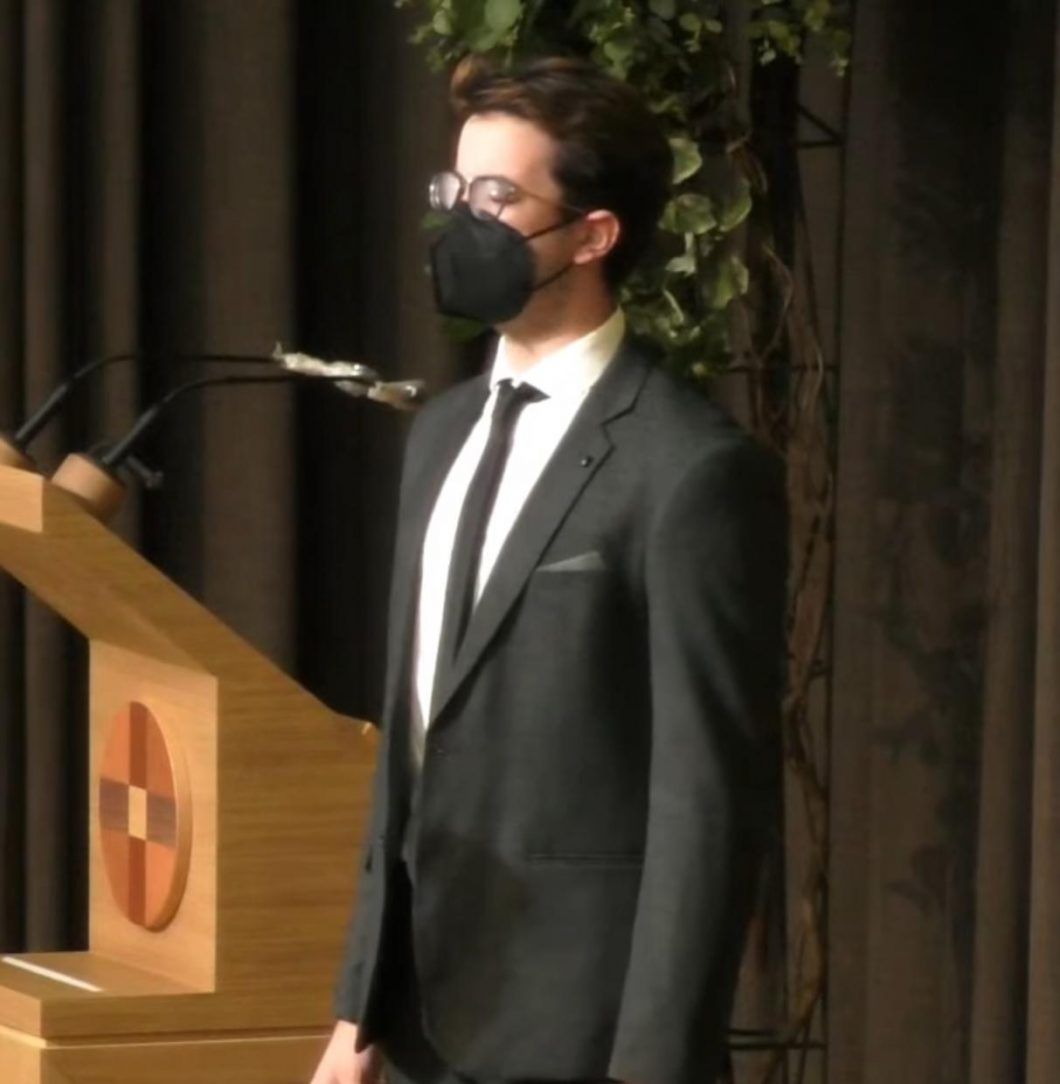 Shared values
The final member of the CEU Cardneal Herrera University's Chamber Orchestra is another violinist, Alice Pramotton, a third-year Veterinary Medicine student. She says she is "very happy and filled with gratitude to be able to share my passion for music with such talented friends". The French student says that the orchestra "is a space filled with happiness and love which disconnects us from the stress of our studies and inspires us with positive values of dedication and connection".
The members of the choir exhibit the same enthusiasm for their musical experience. In the case of Faisal Khayyat, for whom the end-of-year concert served as a farewell to university life, "music is a universal language which allows people to express themselves regardless of their nationality or native language". Hailing from Jordan and having completed the five-year degree in Dentistry, Faisal describes himself as "a tenor who enjoys making music and sharing it with others in order to spread messages of peace and love".
This love for singing is also shared by two other members of the choir who participated in end-of-year concert: Italian-born Gabriele Marzorati, a second-year Dentistry student, and the Spanish contralto Inmaculada Morocho, who is in the fourth year of Pharmacy.
A scene from the concert. Photograph by Emma Mercadal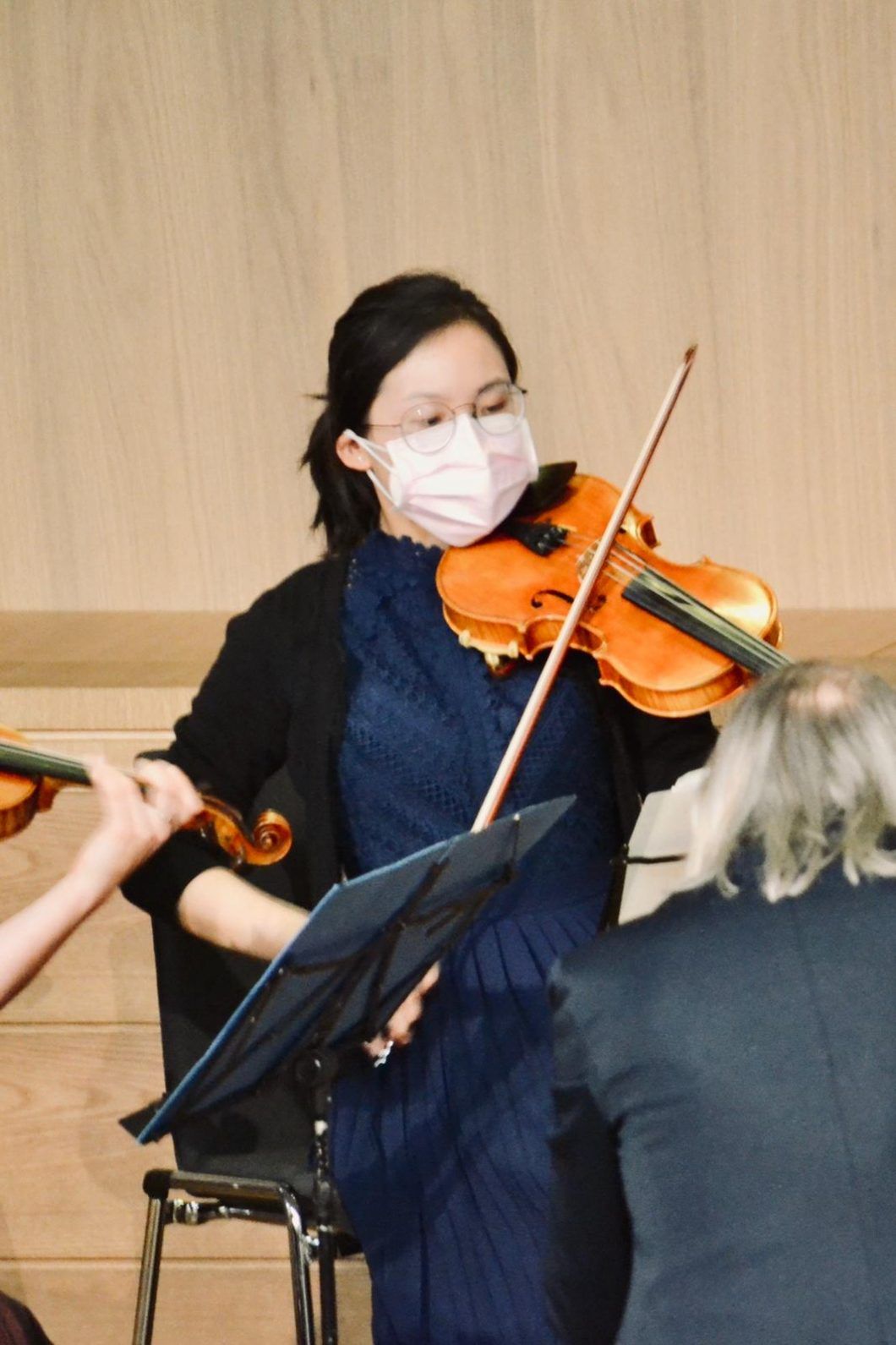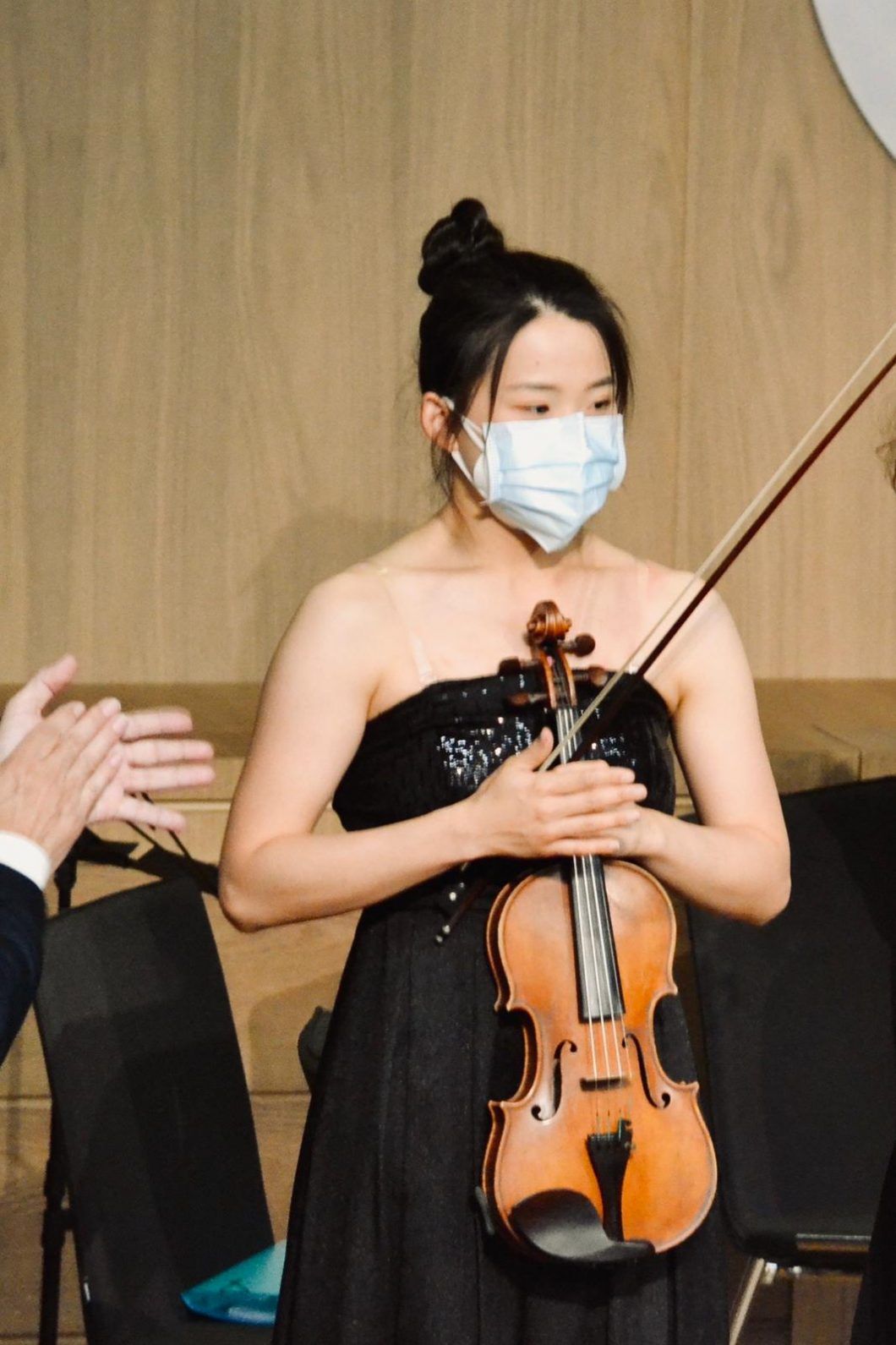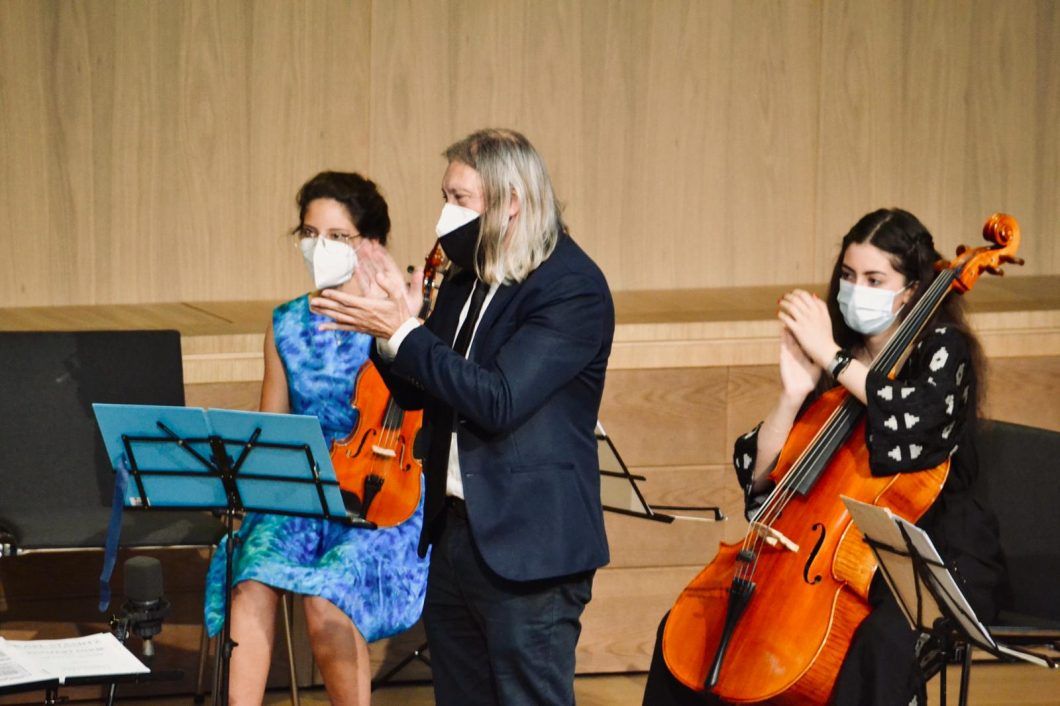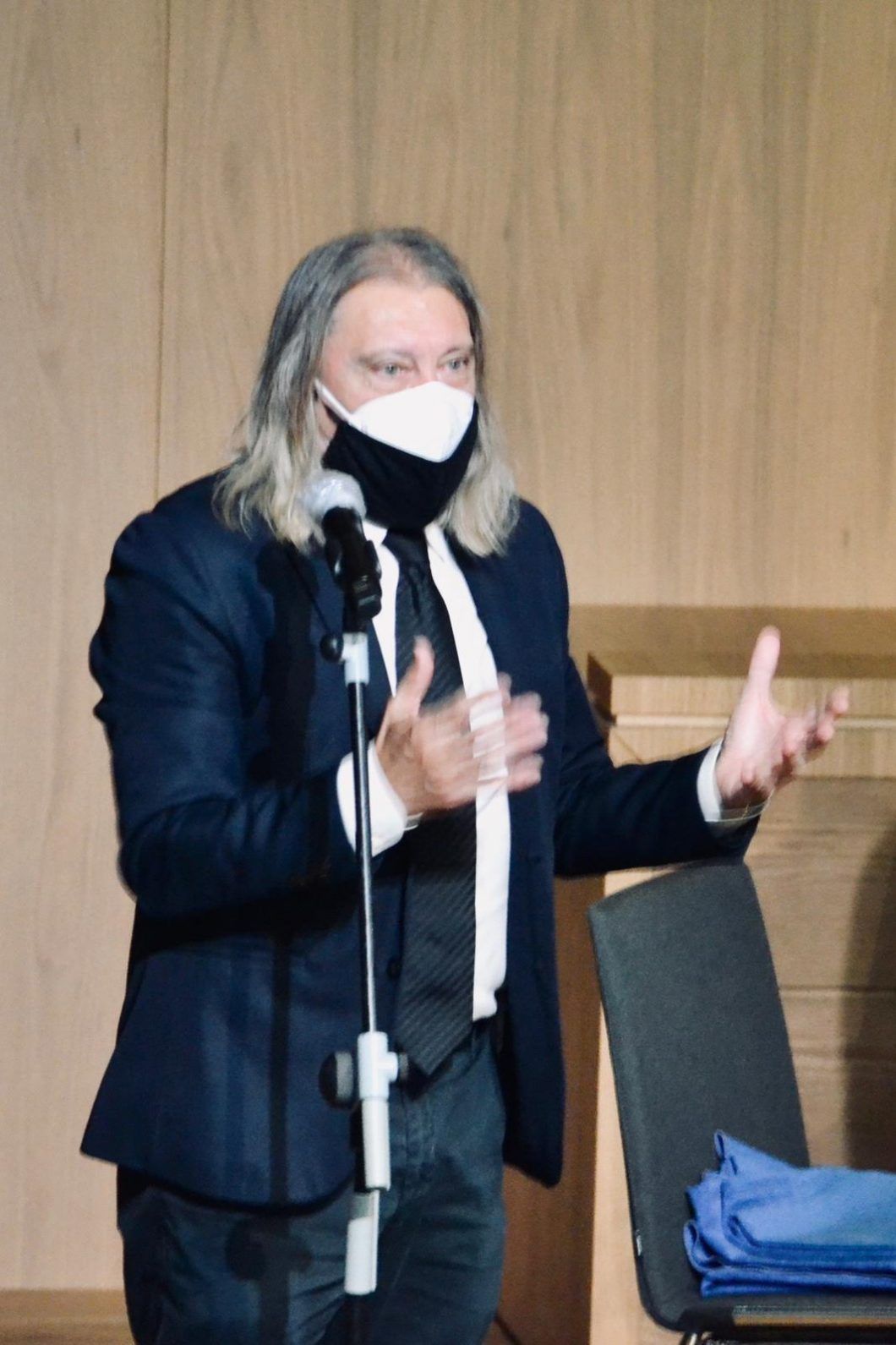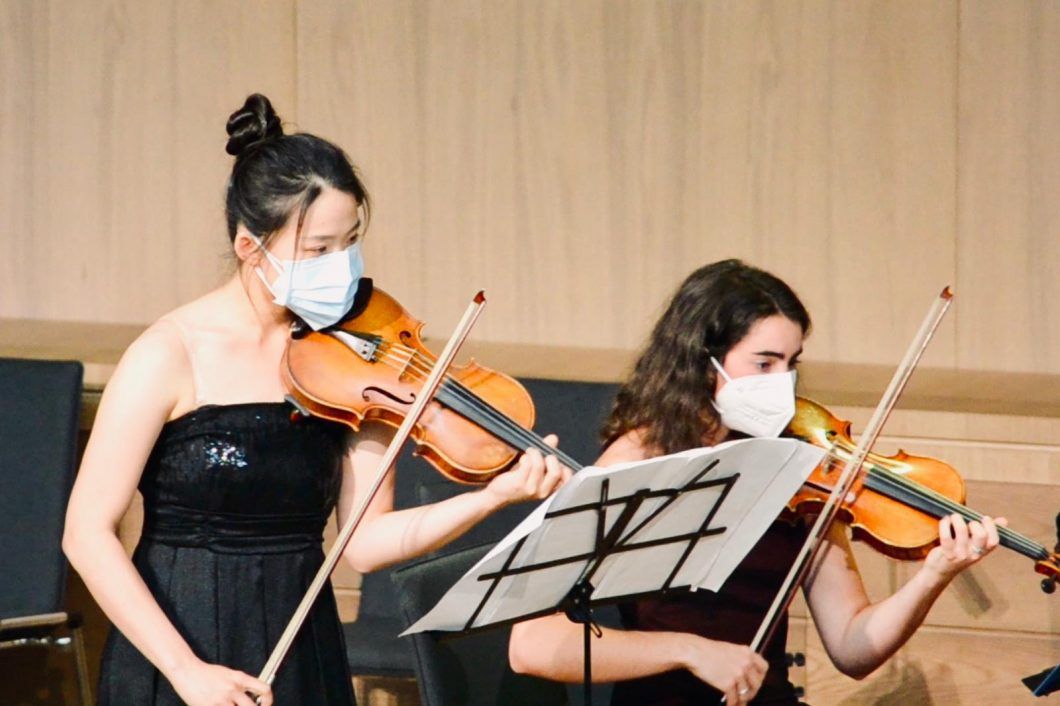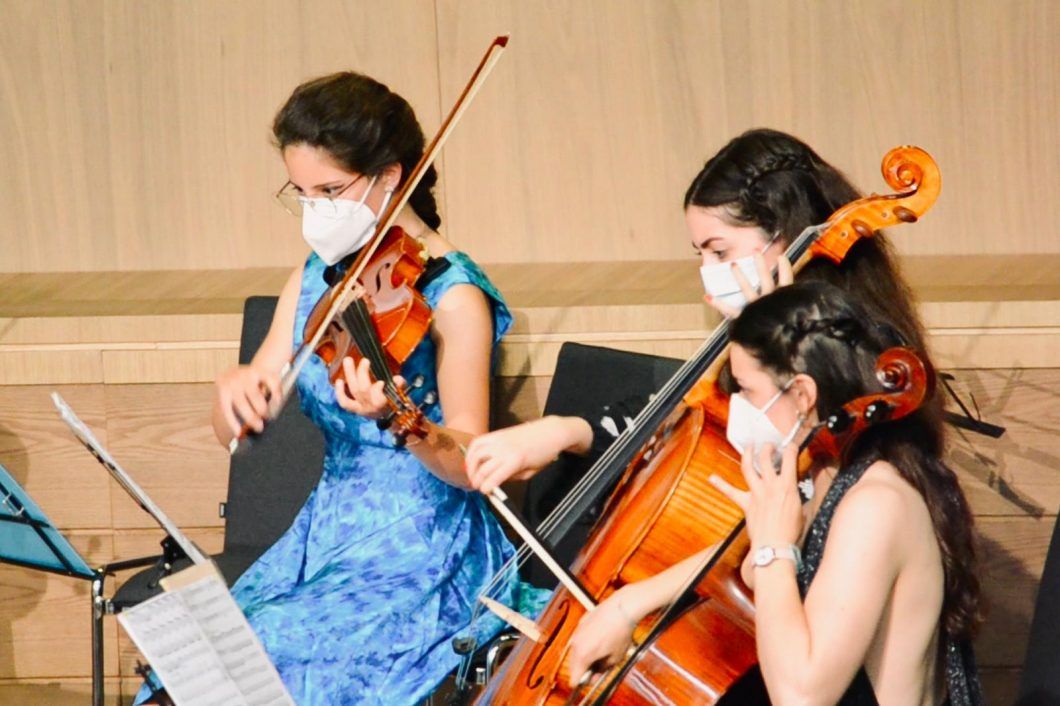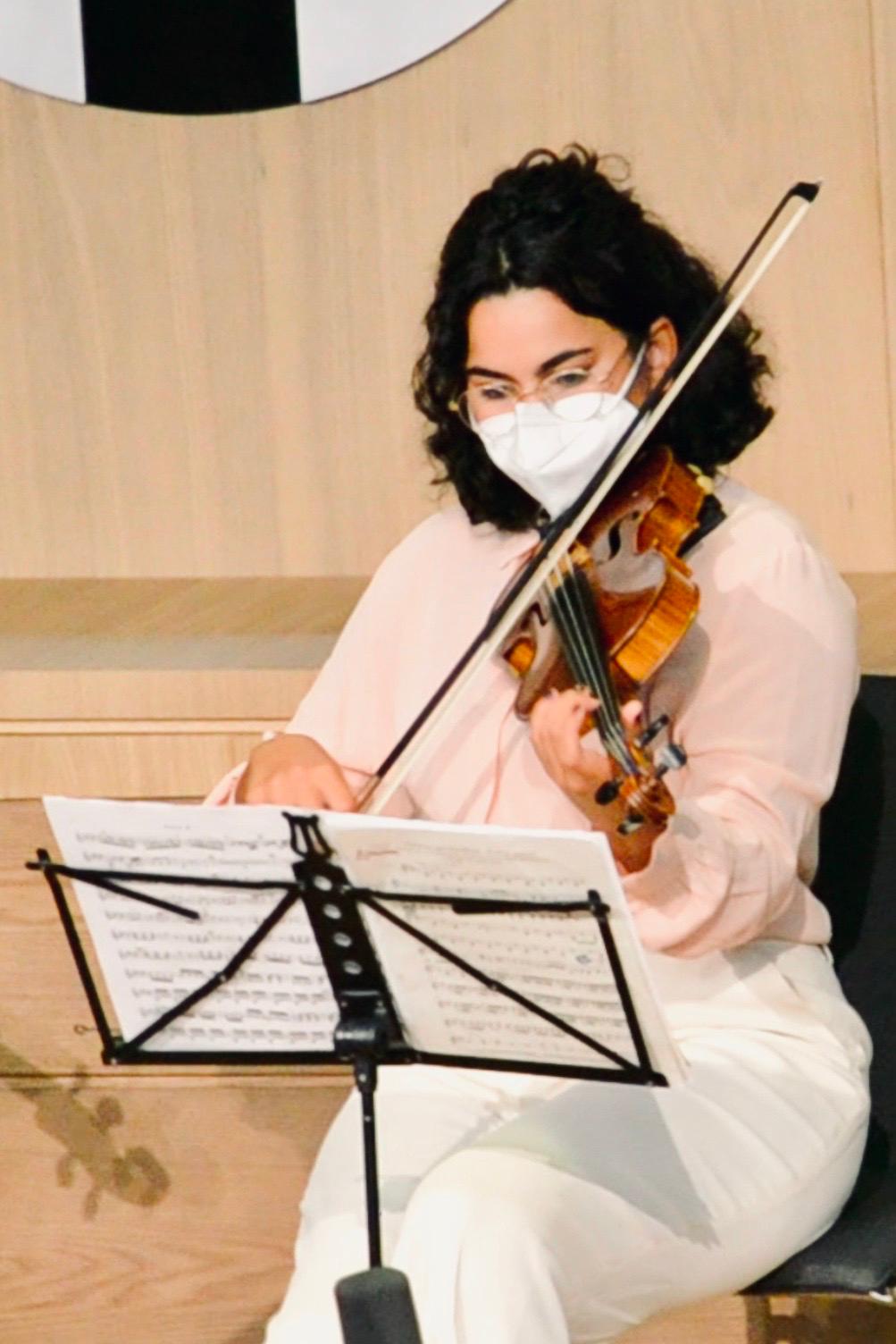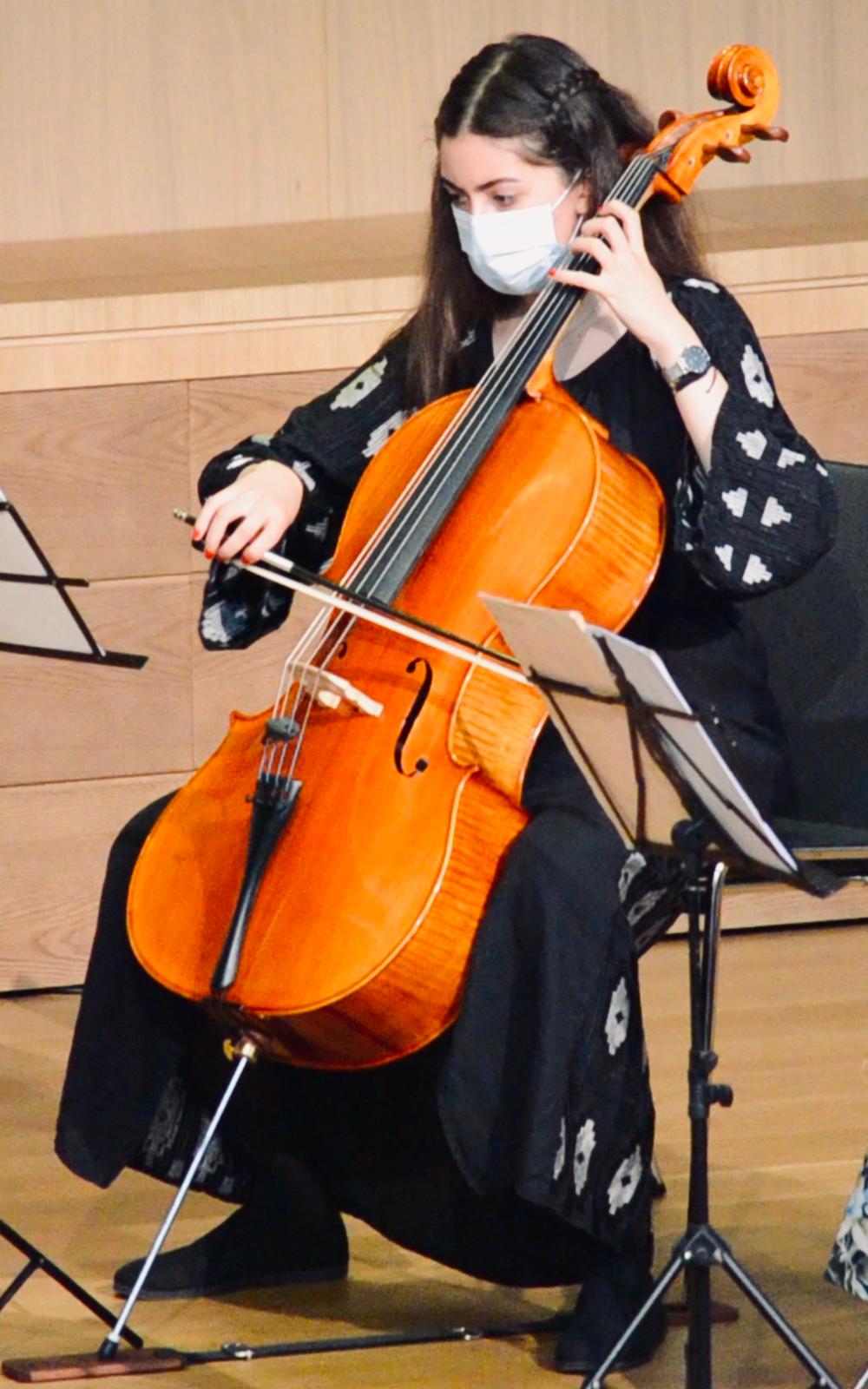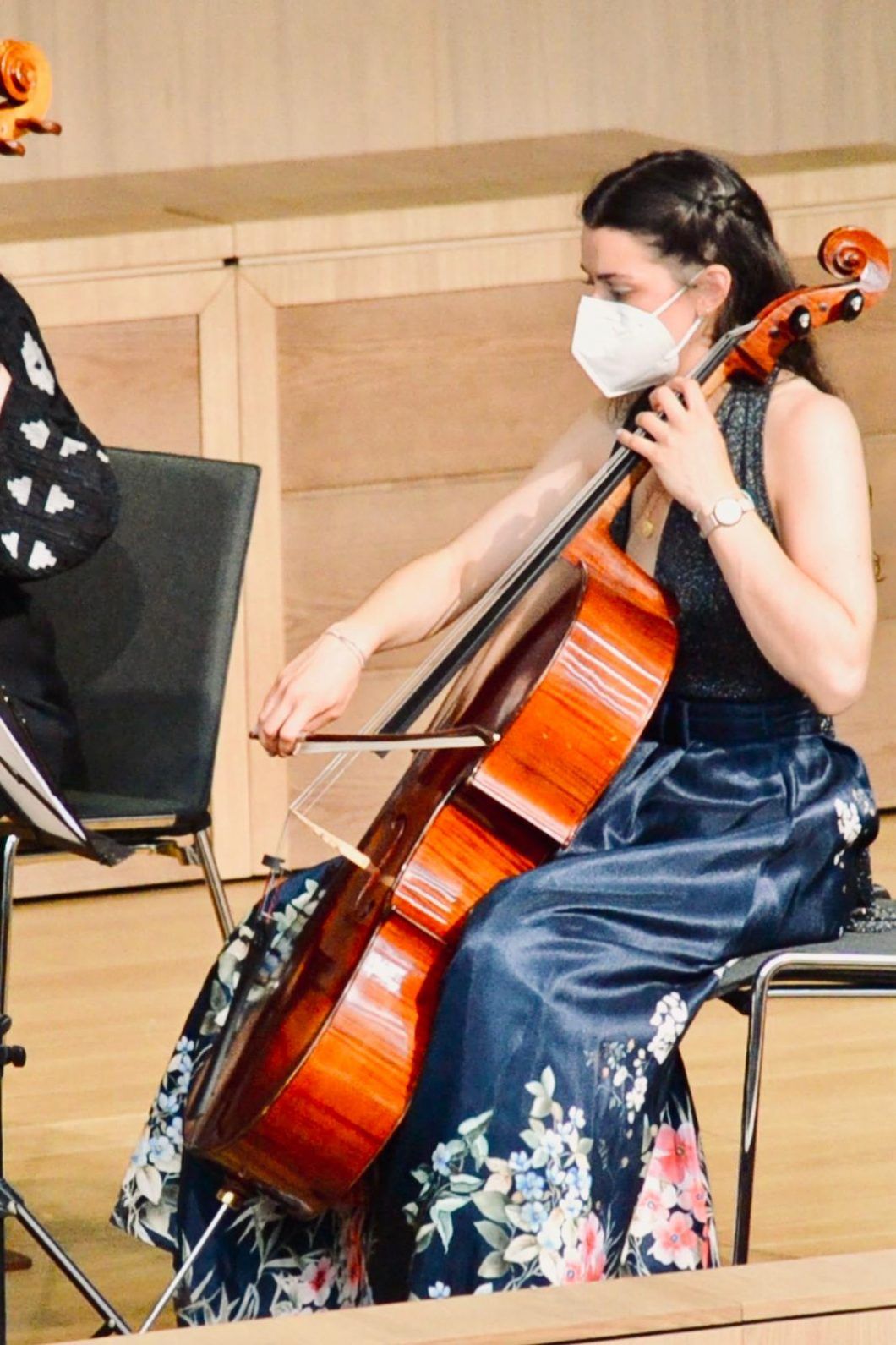 A historic concert
All of them participated in this incredible event: the concert which marked the end of an extraordinary academic year. It was an evening which should be hailed for the apt selection of pieces and their accomplished execution, but also for the fact that the performers overcame numerous difficulties regarding rehearsing and whether it would even be possible to perform in front of a live audience in the auditorium.
After some emotional words from the maestro José Manuel Palau, the Vice-Rector for Students and University Life, María José González Solaz, and CEU lecturer César Blecua, the concert moved through an interesting selection of works: My Way, Caruso, Con Te Partirò, Connais – tu le pays, Romance from "Mignon", an extract from the first movement of the Concerto for Viola and Orchestra by Carl Stamitz, The Swan, and The Four Seasons by Vivaldi. It was a performance which moved the audience of students and lecturers in the auditorium as much as those who connected to the online stream.
All in all, with more than thirty years of history and now coordinated by César Blecua and conducted by the maestro José Manuel Palau, the Choir and the Chamber Orchestra of the CEU Cardenal Herrera University provide two first class avenues for students to express themselves musically alongside fellow musicians of a wide range of nationalities.
A scene from the end-of-year concert.