583 teachers and expert researchers from 33 different countries were involved in producing the work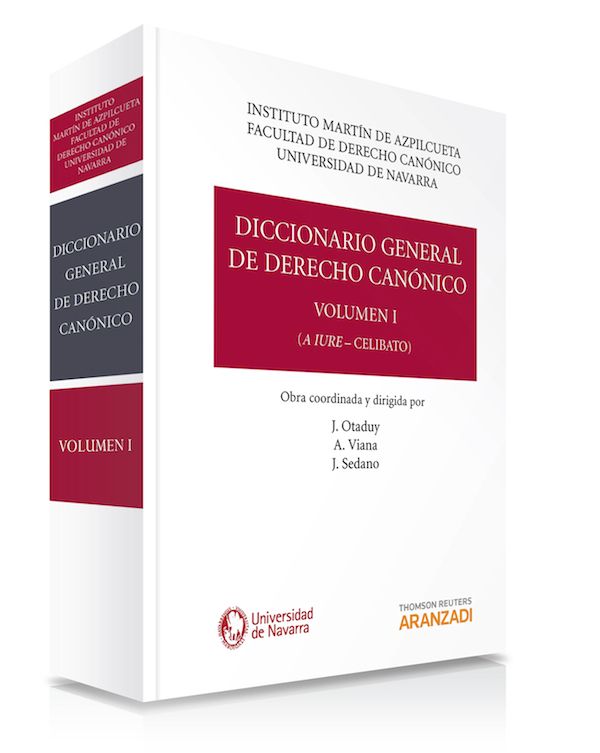 The professor of Ecclesiastical Law of the University CEU Cardenal Herrera Valencia, Remigio Beneyto Berenguer, participated in preparing the General Dictionary of Canon Law, which has just been published by Thomson Reuters. It is an international collective work, which has brought together 2509 voices, in seven different volumes. The dictionary has been compiled by 583 teachers from 33 different countries. Professor Beneyto of the CEU-UCH participated in this project as an expert in a variety of different fields of Canon law. The international work was directed and coordinated by professors Javier Otaduy, Antonio Viana and Joaquin Sedano from the University of Navarra Otaduy and has taken more than seven years to be completed.
The Dictionary of Canon Law deals with all the different aspects of this subject; Eastern and Latin law, Code law, current law, legal doctrine and the history of law, its sources and institutions. The dictionary also offers general input into current issues such as family, life, freedom and the public element of religion. This work will therefore be useful to those involved in academic issues, lawyers, specialists of administrative curia and judicial dogma and anyone interested in the legal or ecclesial issues.
Professor Beneyto, has also recently published a research on the "Taxation of cultural property by the church", in the proceedings of the V International Symposium on concordat law in which he took part as an expert of the subject.