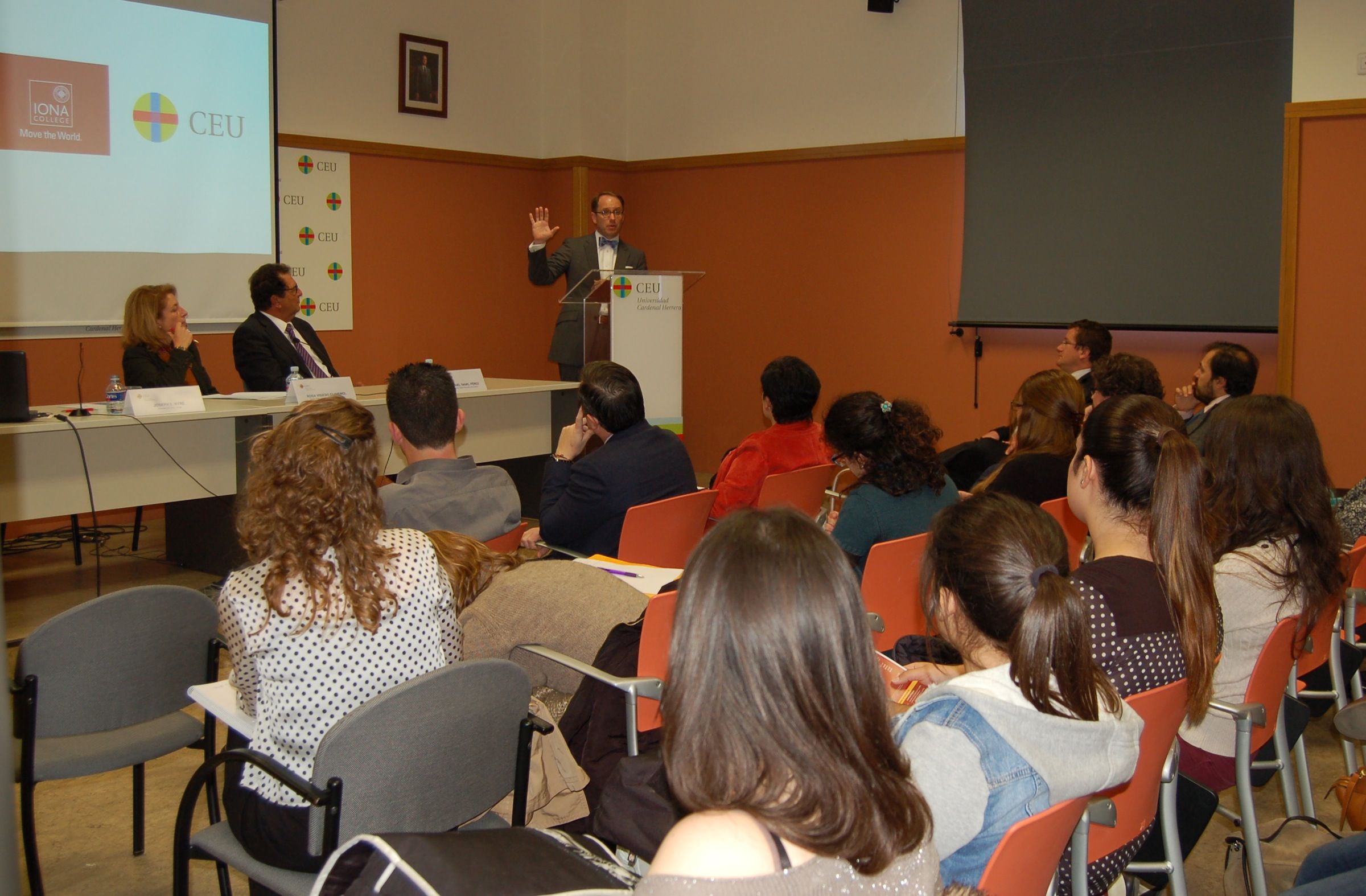 Some representatives of the New York IONA College visited the CEU Cardenal Herera University to present the IONA-CEU Fast Track MBA program addressed to students who will finish their degree this year or those who would like to further their studies with an official Master in the USA.
The IONA College is a prestigious University in New York that shows its belief in the educational model and the Academic Excellency of CEU-UCH students and former students by offering them a unique and very competitive program to make their curriculum different from others in the working market.
Resulting from the very close relations between the two institutions, this allows the CEU students who have completed their degree in Administration and Business management, IBP, Marketing, Economics or a MBA during the past 5 years (or who are about to complete it during spring) with good academic performances, to get the opportunity to enter in a one-year MBA in the IONA College (with a full AACSB international accreditation) on its campus, 20 minutes away from Manhattan downtown.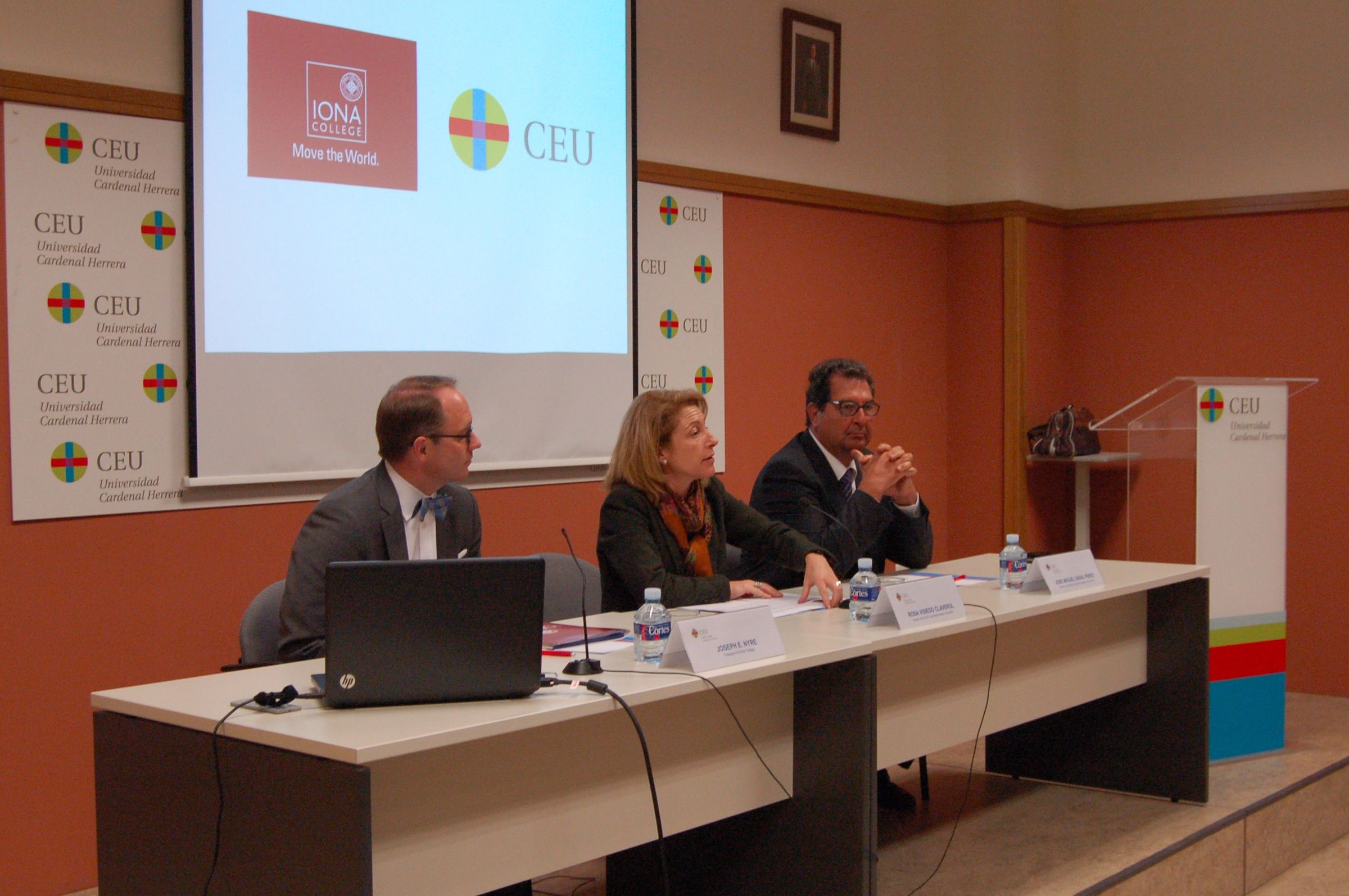 The Doctor Joseph E. Nvre, president of the IONA College and Jeff Turner, the International Relations director, visited the CEU-UCH to present the IONA-CEU Fast Track MBA Program. These sessions have been also celebrated in the CEU Abat Oliba University on the 28th of March and in the CEU San Pablo of Madrid on the 1st of April, with the objective to make this program known from the entire CEU organisation.