Our next Open Days for international candidates will be held on January 25 and June 14, 2019 in our campus in Valencia. If you are an international applicant and you want to study with us from September 2019, this is an excellent opportunity to come and get first-hand information about University CEU Cardenal Herrera, its facilities and academic offer.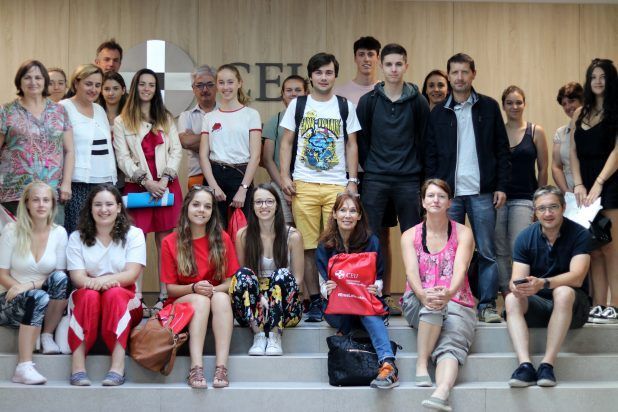 1. What's an Open Day?
An Open Day is an event organized by our International Relations Office to facilitate the visit of our international applicants during the period when the admission process remains open. It is a unique opportunity to meet our team, find out more about fees or the steps to follow for a successful application, speak to current students about their experience or tour our different facilities and study areas. Please take into account that these Open Days will take place in our campus in Alfara del Patriarca (Valencia).
Take a look at  our past International Open Days!
2. What to expect?
During our Open Day you will be greeted by academic authorities and staff members, who will give you detailed information on our different services and activities, as well as the steps to follow in the admission process. Since this event is specifically addressed to international candidates, a special session is held to give you an overview of our exclusive International Student Services.
Of course, you will be able to ask all the questions you want and we will even take you around our campus, so you can see our current and new facilities!
3. Things you need to remember
Every year we are happy to welcome more and more international guests, both candidates and relatives, who want to come and visit our campus. Participating in our Open Days is a great experience that will allow you to get a glimpse of what it is to study here and will also give you the opportunity to meet our international team. So here you have itemized some of the basic ideas to keep in mind:
Although participation in our Open Days is free, advanced booking is required through this online form.
You can attend any of the 2 events that we have scheduled for the current academic year. Please specify the day you wish to come when filling in the online form.
Although parents and relatives are always welcome to attend, participation is aimed at potential applicants.
4. Arriving in Valencia
Our city is well connected to most of the European capitals with several airlines that offer direct flights from Valencia to the continent's main transport hubs: London, Paris, Rome, Amsterdam…to find your best deal, it may be useful to visit some of the airlines' websites (including Iberia, Vueling, Ryanair, British Airways, Air France or Transavia).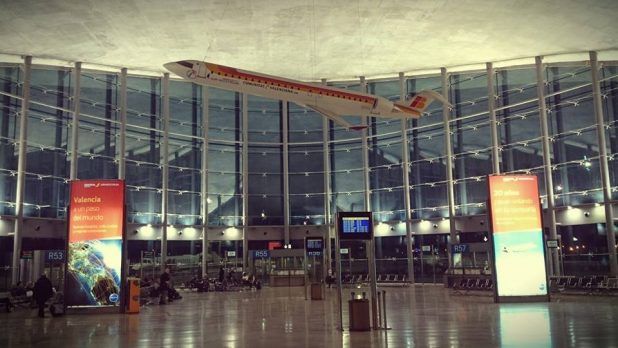 For those who prefer the train, Valencia is connected to Madrid by a high-speed train that will take you here in just 90 minutes, arriving in Joaquín Sorolla train station. Take a look at Renfe's website for more information about fares and timetables.
Both our airport and train stations are connected to the city centre by metro.
5. Accommodation & getting around
Our university does not provide on-campus accommodation to our international visitors. Nevertheless, we invite you to visit the official site of Valencia's Tourism Board, where you can find a lot of different options (hotels, apartments, hostels…) that will suit every budget and need!
And just to make it easier for you, here you have some hotels which are ideally located if you want to reach our university fast and easy. All of them are near metro line 1 (the yellow one), which will take you to our campus in Alfara del Patriarca in less than 20 minutes:
Please take into account that our university is in no way connected to these hotels and we therefore cannot offer special rates or guarantee their availability.
As for the transport, the best way to reach our campus in Valencia is the metro, which is fast, easy and cheap: just make sure to take the yellow line (direction Bétera or Seminari-CEU) and hop off when you get to Seminari-CEU station, which is just 2 minutes away from our main building. On Open Days, we normally have members of our team waiting for you on the platform informing and guiding you to the venue!